As I mentioned on Monday I was asked to review shopping portal ShopStyle.
My original intention was to review it as part of the post on the dress I bought. But after using it I wanted to give it a bit more space.
Shopping portals are popping up left, right and centre at the moment, but I've never used one to shop myself.
I shop in a very specific way. I'm not interested in fashions and trends, I'm interested in shapes and styles that suit me and my look, or the look I want to create for something specific. I'm also interested in hunting down bargains. When I have it I'll happily spend money on something good quality, I'm just happier if it originally cost even more! It's one of the reasons I love Charity Shops, I'd never have a wardrobe full of quality brands like Jaeger, or pure wool skirts and jackets if it wasn't for charity shops. I'm not a big High Street shopper, I struggle with fit in the cheaper shops and paying anything for poor quality rubbish annoys me. I also hate hunting for sizes with arms full of bags, so when I shop High Street, I normally do it online and in the sale.
So how does a shopping portal like ShopStyle work? It's quite simple, it works, at least initially, exactly like an online shop.
I often use ASOS to shop because it has a large range and I like the search function that allows you to use sliders to set budget and choose size and style. ShopStyle has the same functionality, and also lets you search by discount, so if you're hunting for bargains it's ideal.
I have to confess it took me HOURS to buy something as I was almost paralysed by the choice. A search for Midi dress on ASOS gives me 594 styles, on ShopStyle it's over 1,500 with prices ranging from £4 to £4,300. You really need those sliders to narrow it down.
I did have problems with a some items being out of stock once I'd clicked through to the retail site, which was frustrating. Yoox.com was a particular problem, until eventually I just stopped clicking on anything that came from there. I also found the pop over previews a little irritating as if I forgot and left my mouse in the centre of the screen then every time I scrolled a pop over covered everything up.

Apart from the ability to search by discount, the other features I was particularly fond of were the fact that special offers like free shipping codes were highlighted on the images, and you have the option to set up a "sale alert" for particular items if you wanted to know when and if they go on sale. A few times I found items that weren't marked as on sale on ShopStyle that showed up as discounted on the retail site, so I don't know how often they update the database, but it isn't live.
Once you've clicked through to the retail site your relationship with ShopStyle ends. Your order is placed and delivered by the retailer themselves, ShopStyle is just a clever shopping search engine. The disadvantage of this is that if you find several different items from different retailers, you have to pay several different delivery charges.
In the end I decided this was the opportunity to look for that elusive perfect skater dress that I've wanted for a while. After some searching I found an Alice by Temperley dress with a 65% discount from a site called Jules B. It was still £112, but it was discounted from £320, so I ordered it, perfectly prepared to send it back if it was terrible quality for that sort of money. It arrived the next day, and I was instantly in love. It was really heavy, with lovely little details like the shaped zip tag and the embroidery and decorations was gorgeous. It just screamed good quality. I'm not convinced it would be worth £320, but it was happily worth £112 when you consider the prices of some "mid range" high street.
The advantage of using a portal like ShopStyle is that you can find EVERYTHING within your budget, which includes high end brands in the sale you might otherwise have never seen. I rarely visit sites like Net-A-Porter or Jules B when I'm shopping for myself because I assume I can't afford it, but type Skater dress into Topshop and there are a few dresses costing up to £160, but the quality won't be comparable to a £320 dress reduced to £112.
After my initial purchase I've actually been back twice and purchased some night dresses on sale and set up sale alerts for a few things I have my eye on, though some of them I might crack and buy sooner!
Some vintage style bargains I've found through ShopStyle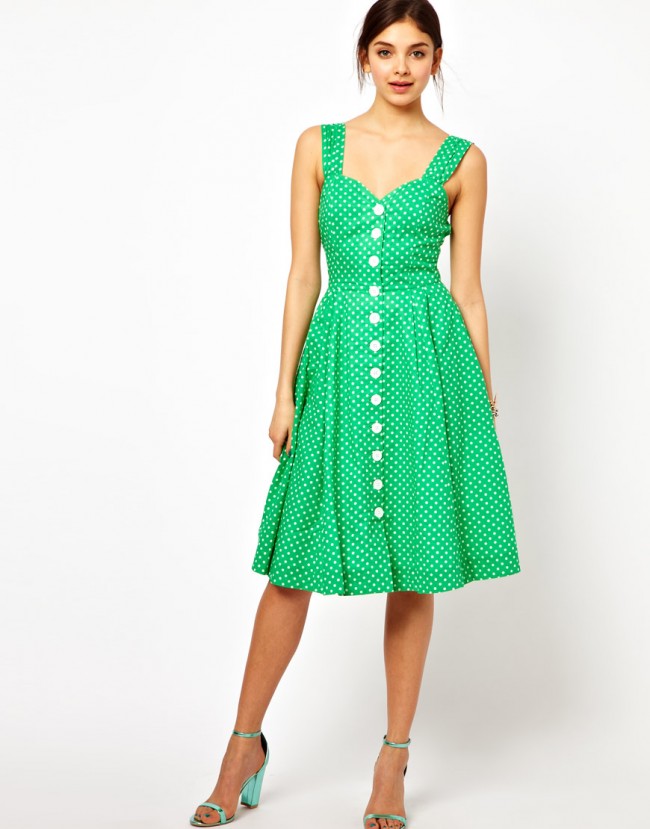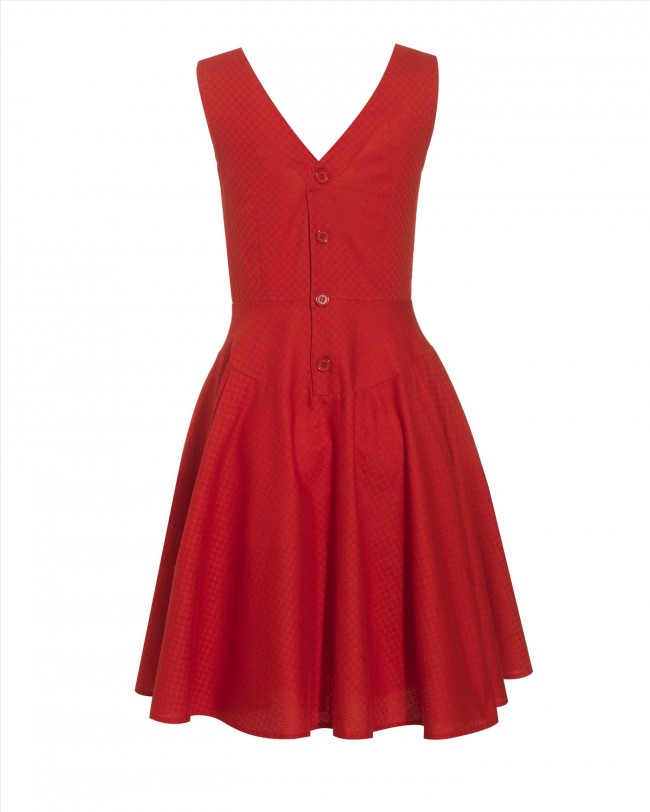 DISCLOSURE: Shop Style paid for my initial purchase through the site so I could review the service. All opinions are my own!