Have you ever had flowers for lunch?
I have!
Last week I was invited to try the lunch menu at The Bulgari Hotel that had been created for the Chelsea Flower Show. I've never been to the Chelsea Flower Show in person, but I watch it on TV every year, is that sad? I'd love to go and take my Mum with me as I know she loves a good wander round looking at flowers too. I'd also never been to the Bulgari Hotel. I looked it up, it looked posh, so I immediately panicked about all the terrible and embarrassing things I could do while I was there.
The day didn't start auspiciously. I laddered my tights, forgot my favourite lipstick, and printed the "out" portion of my train ticket twice meaning I had to ask reception at the hotel to print the return portion so I could get home.
I also got caught in the rain, so I looked like a drowned rat, rather than my normal sophisticated self (stop laughing at the back!). I was early, so had some time alone in the Spirit room, decorated with glamorous photographs from the Bulgari archives. So naturally I spent the time taking photos of my slightly bedraggled self in the mirrored shiny walls.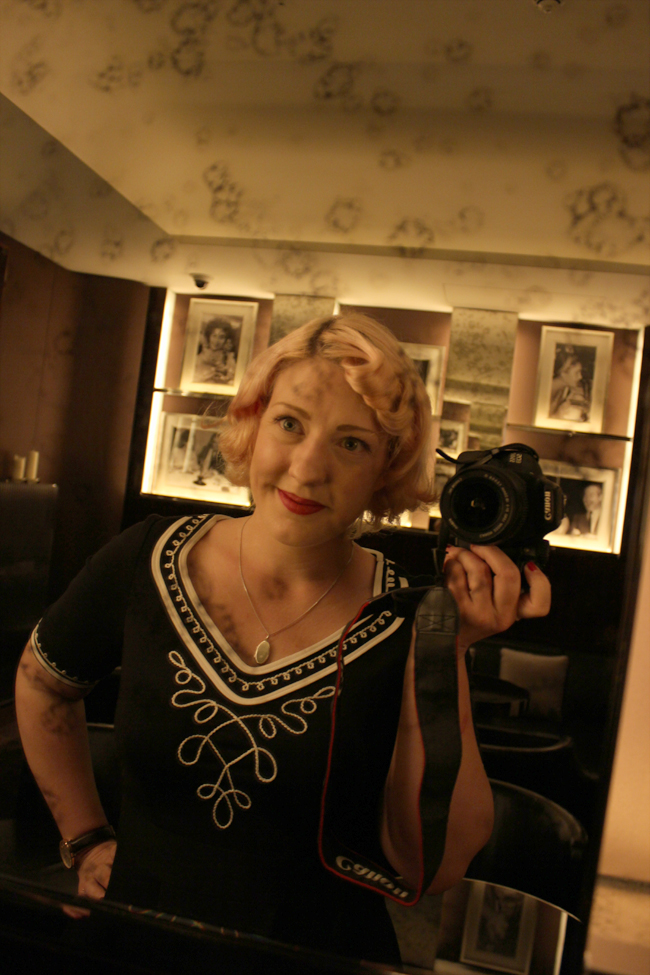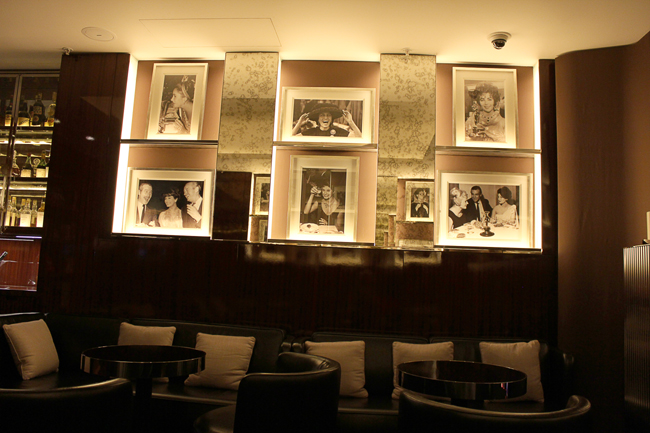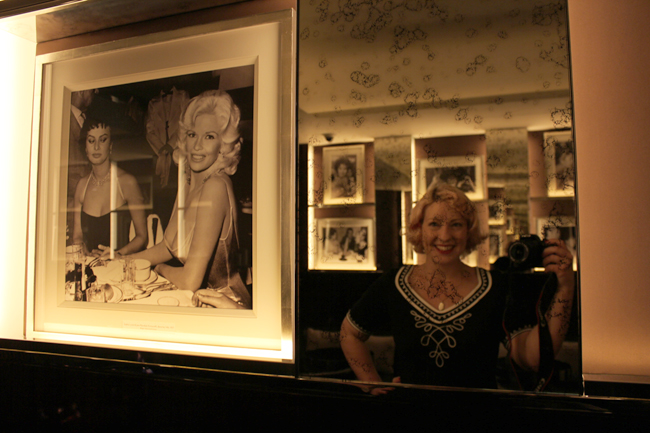 A valuable use of time I'm sure you'll agree?
Other people arrived, and fortunately didn't catch me taking photos of myself, and we were treated to a special floral cocktail from Il Bar. I forget it's name, but it had organic cider, rum and flowers.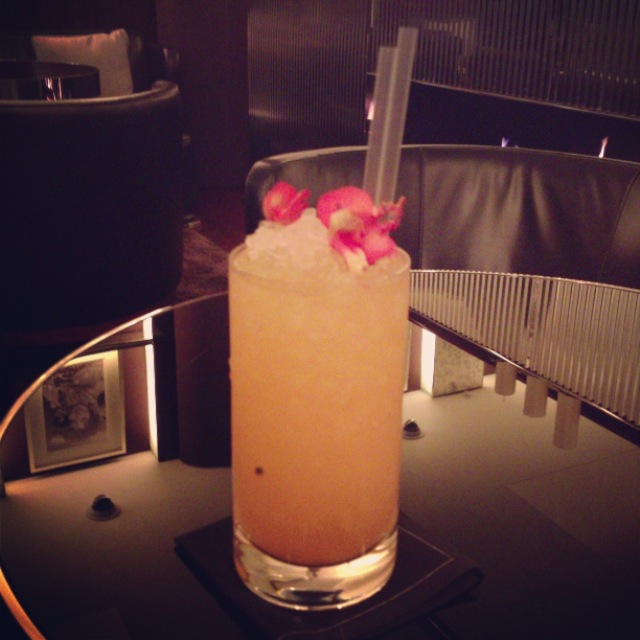 Plus you could eat the flowers, well that's what they told me and I'm not dead yet.
Lunch itself was downstairs in Il Ristorante. The photos on the website don't really do it justice. The wallpaper on the curving staircase down to the restaurant is based on original Bulgari sketches from the 20s and 30s, and the whole hotel is ultra modern, with a touch of Art Deco glamour.
The centre piece of the restaurant is a huge tree growing through the centre of a table, for the Chelsea Flower Show it has been decorated with hundreds of roses in glass baubles and in the trunk. I took some lovely photos on my camera, which I have mysteriously managed to lose, I'm quite upset about it actually, so these are from my phone.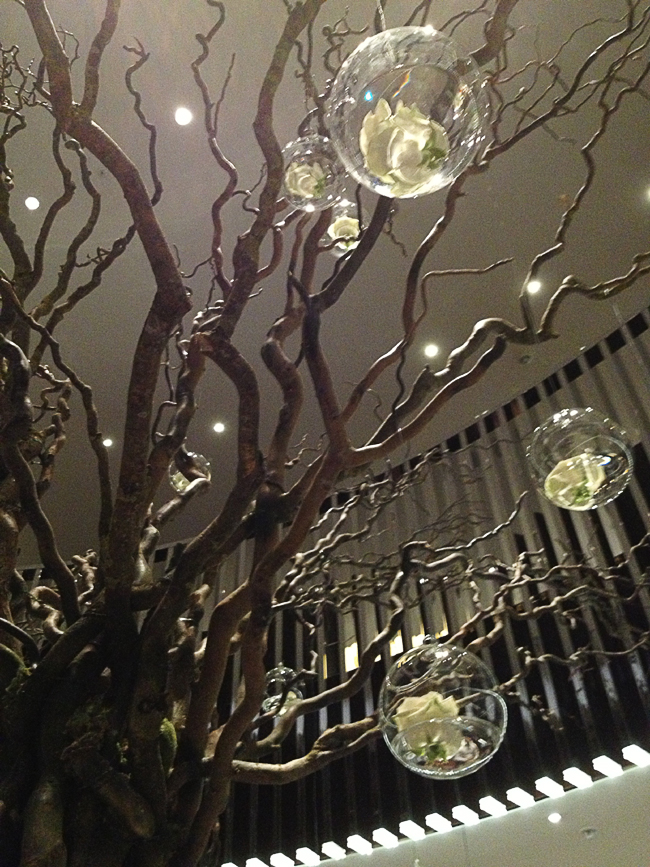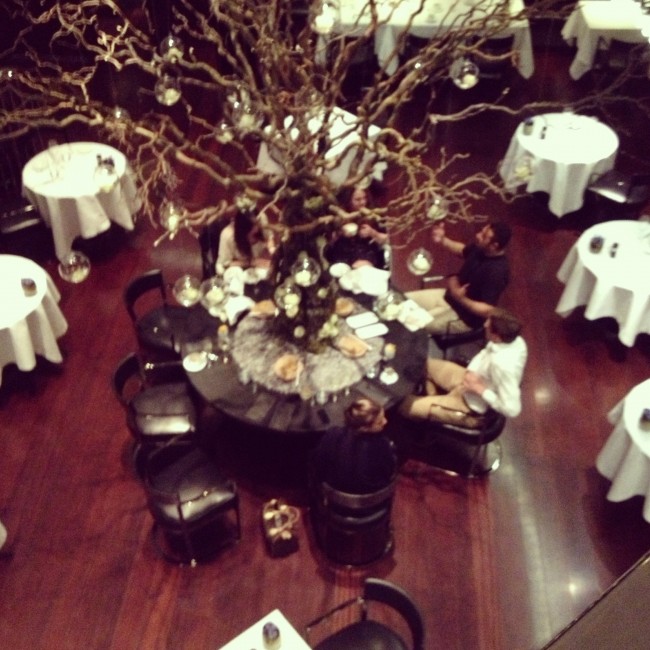 The lunch menu was all vegetarian, and based around flowers. So the starter was a garden salad with pansy petals, the main course a divine risotto with borage flowers and the dessert a wild strawberry and elderflower pavlova, made to look like a flower and almost too pretty to eat (almost).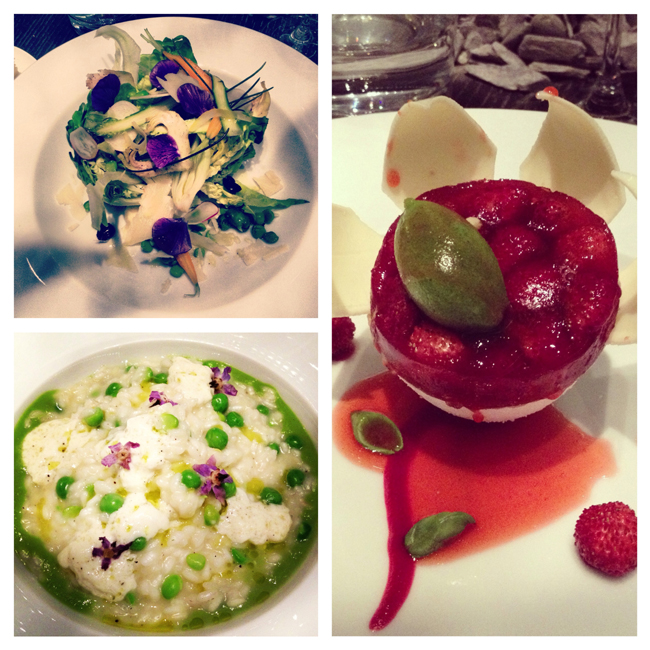 The menu costs £30 for lunch, which is pretty reasonable for a 3 course lunch in a fancy hotel in central London, if you're hoping the room prices match, they don't, I checked. Room rates start at £500.
I don't think the lunch price includes the carefully chosen matching wines that we had as well, but my wine glass kept magically refilling itself whenever I stopped paying attention. Something that sounds wonderful until you know how much I talk when I've had a drink. Still, it was very nice wine!
I also got to sneak down and take a peek at the ball room and spa.  I don't think I've ever been anywhere so shiny, all the walls are shiny, the floors are shiny, everything is shiny.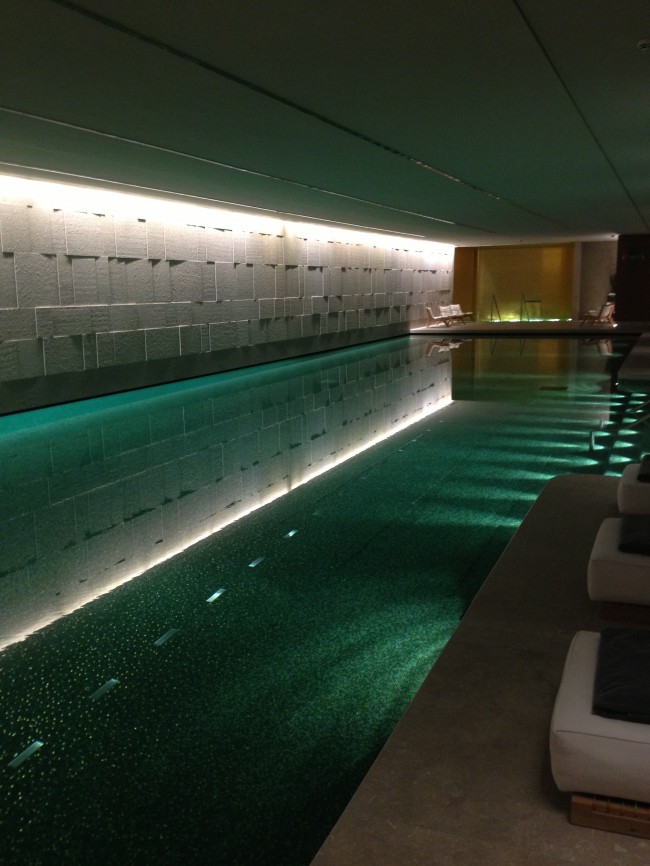 I didn't break or spill anything, and the restaurant itself was so relaxed I didn't feel any huge fears of making terrible utensil faux pas or any of that nonsense, so I think I managed to get away with it. Phew!
If you're in London visiting the Chelsea Flower Show, then a floral themed lunch at a fancy hotel is a lovely way to make a day of it. Or skip the flowers and just have lunch and cocktails. I'd happily go back, and pay for it myself this time, as the food was delicious and the staff friendly. The special floral table seats 6 or 8 and needs to be booked in advance.
Vist the Bvlgari Hotel website if you want more information on the hotel, or booking.