I spent the weekend just gone in the country.
The Peak District to be precise. I'd travelled up for the weekend for the wedding of one of my oldest friends who was getting married in a cottage in the middle of nowhere.
When we arrived on Friday the weather was pretty dire, but the view was so stunning that in between rain storms I had to take some photos of my outfit as it features a "new" dress AND shoes.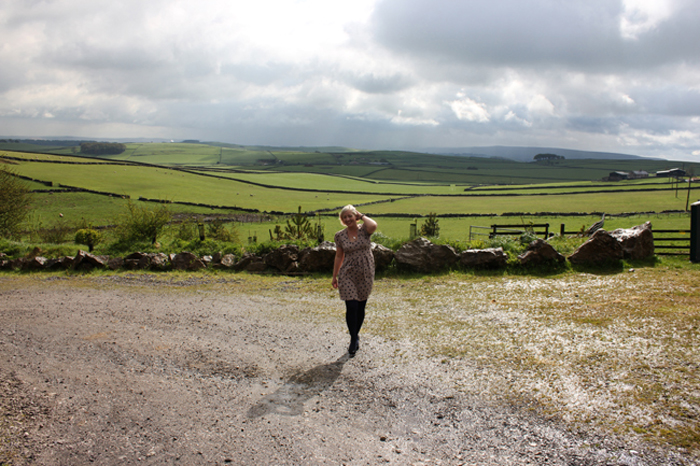 ❤ Dress- Dorothy Perkins via a Charity Shop ❤ Tights & Shoes – F+F @ Tesco ❤
It was very, very, windy, hence why I have hold of my hair in all these photos! But just look at that stunning view!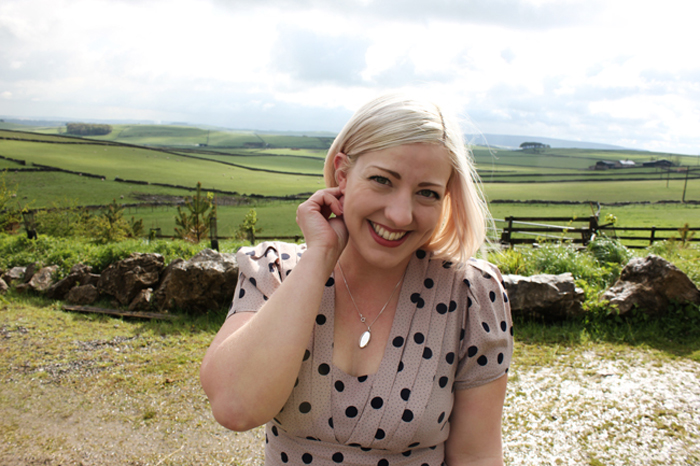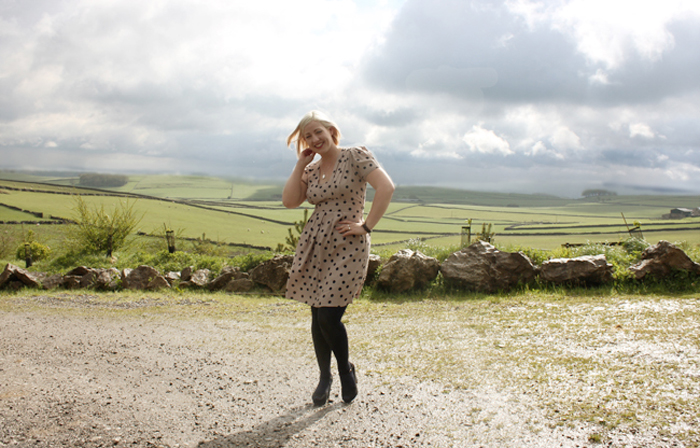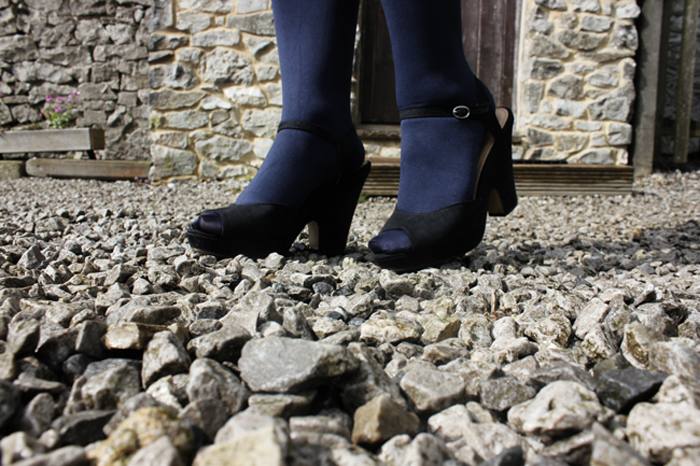 The dress came from a Charity Shop when I popped into Oxfam on impulse last week, and the shoes were an impulse purchase while allegedly shopping for food in Tesco. Yes, Tesco. They have a very 1940s look to them and are available in pink too for just £18, they were comfortable with tights, so I'm hoping they'll be good summer shoes and won't rub without.
Just in case you don't believe me about that weather, look at the ground.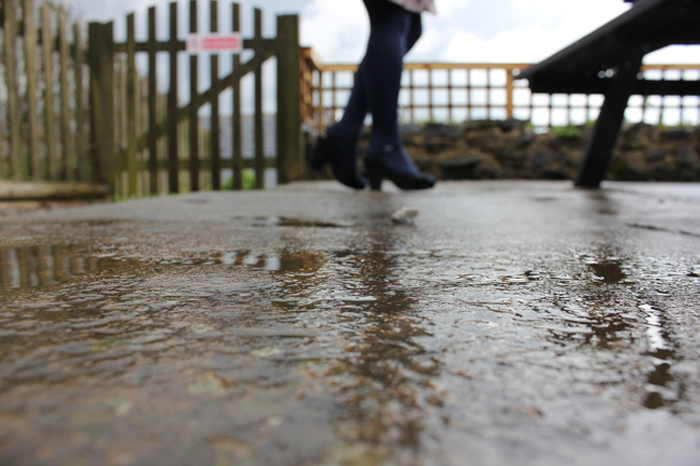 It was wet, windy, and nasty.
But on the morning of the wedding we woke up to blue skies, sunshine, and the most perfect day any bride and groom could ever ask for.
The wedding had a dress code of Edwardian to 1920s, so there were a lot of feathers and pearls flying around that morning. My hair skillz were much in demand and from memory I was responsible for 3 hair dos, one set of smoky eyes, 2 pairs of red lips and a pair of false eyelashes. I didn't think to take a proper outfit photo, but I wore the same Pin Up Parade dress I wore in Rotterdam that you can see here, I did snap my hair and make up though.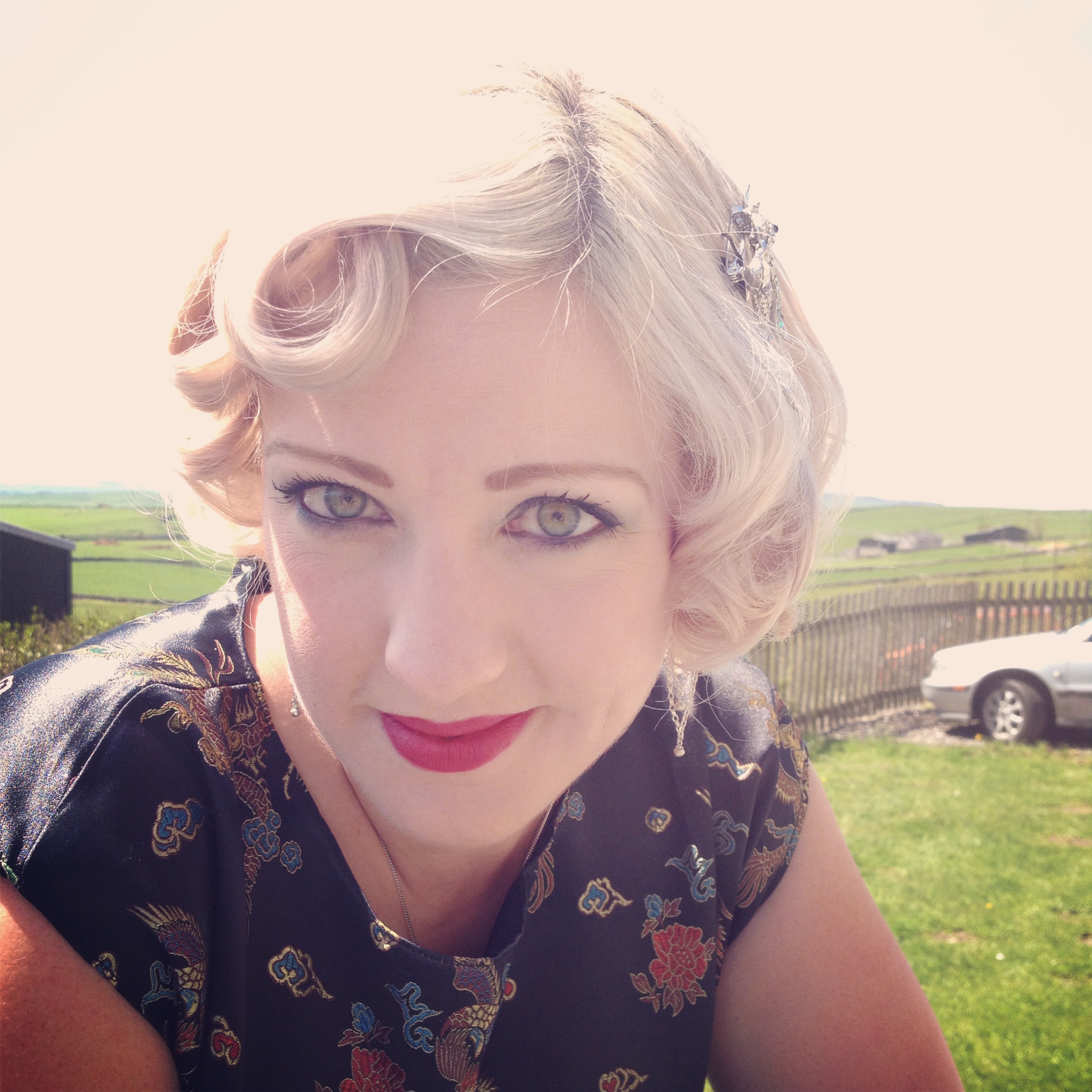 So, enough about me, I shall leave you with some photos of the beautiful bride and the beautiful wedding!