Well that was an interesting weekend!
If you follow me on Facebook you might have seen that one of the things I had on this weekend was "The Secret Thing". Mr Chick and some other male friends of our acquaintance decided to throw us a surprise, and what a magical evening it turned out to be!
We met at a bar for cocktails at 7pm, and I was clutching a bag, with strict instructions I wasn't to open it till 7:45pm. At 7:45pm the bag started ringing and turned out to contain a golden telephone and an envelope, with instructions to hand it to the driver of a cab that was meeting us round the corner.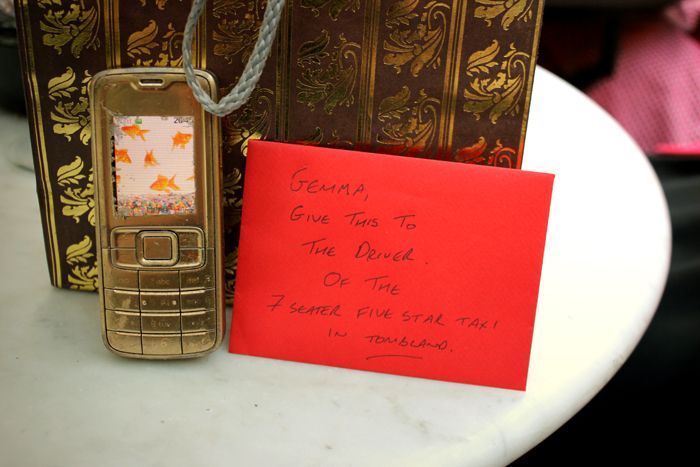 We were whisked off to one of our houses, where the garden had been transformed into an outdoor cinema with squishy cushions, a gazebo, a liberal sprinkling of glitter, goodie bags, punch and a barbeque featuring burgers served in doughnuts, yes, doughnuts. I highly recommend it!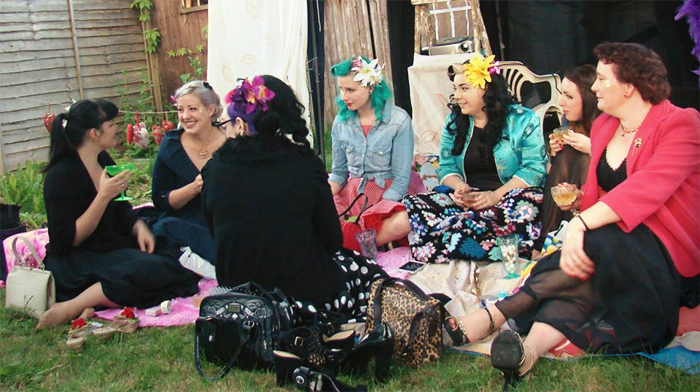 Meet the ladies L-R Siofra, Me, Chip (from the back!) , Jess, Zoe, Abi and Susie
As the sun went down we watched Moulin Rouge under twinkling fairy lights, wrapped in blankets. Complete with strategically timed mini bottles of absinthe, spiked hot chocolate, and bells to ring to demand more booze or food be delivered by our butlers for the evening.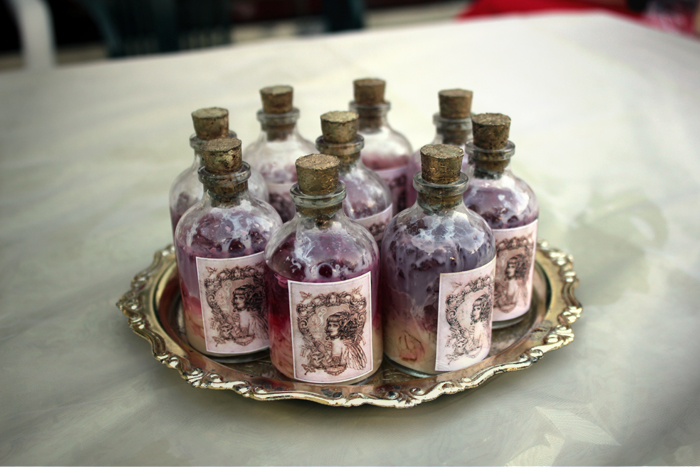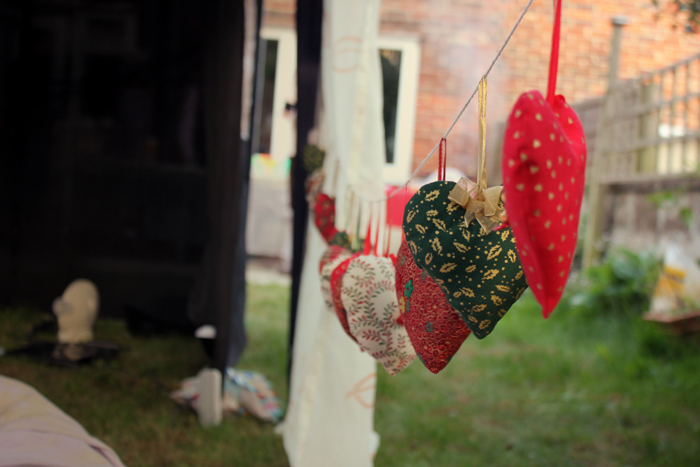 We were well and truly spoilt rotten and had such a magical (and slightly very tipsy) evening. There's nothing like sitting in the garden drinking rum, pretending you can sing and discussing how terrifyingly tiny Nicole Kidman looks in a corset.
I want to do it all over again, immediately. Real life will never be quite the same. Sigh.
It's difficult to chose an outfit when you don't know what you're doing. I didn't actually chose what to wear until about 20 minutes before I left the house and went a bit crazy trying out some new things I had, along with some old favourites.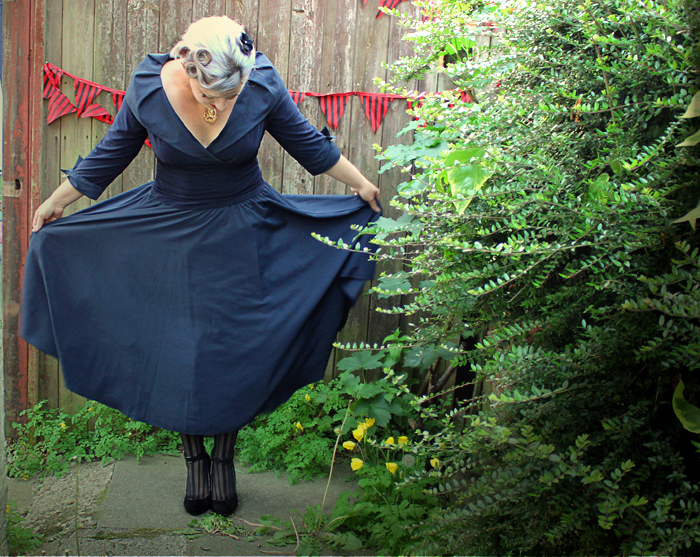 ❤ Dress- Eliza J ❤ Tights – Can't remember ❤ Shoes – Stylist Pick* ❤
❤ Hair Flower – Betsy Hatter ❤ Necklace – c/o Pieces of the Past ❤
The dress I bought for last years Vintage Norwich Awards from Eliza J at HoF, it's a true old favourite, though it's a little big for me now. It's SO comfortable to wear, but looks so dramatic, even more so with a petticoat. Amazingly you can still buy it, so I guess the design was popular! The shoes are a year or 2 old as well and the tights I bought for this years Vintage Norwich Awards, but I can't remember where from!
The new things are mostly confined to my head! The hair clip was a birthday present from Betsy Hatter, the adorable Pegasus necklace was a gift from Pieces of the Past, who I met on Instagram and makes some amazing kitsch jewellery and I also decided to try out some laser cut paper eyelashes which were a sample from Paperself.
I trimmed a little piece off the end of the lashes and just wore them on the corner of my eyes, and I really like the drama! They look like they'd be heavy and irritating to wear, but they're paper, so I actually barely noticed them after a couple of minutes. You'll have to excuse my slightly surprised looking face, I was a bit over excited when the photos were taken and found it difficult not to just totally grin like a loon.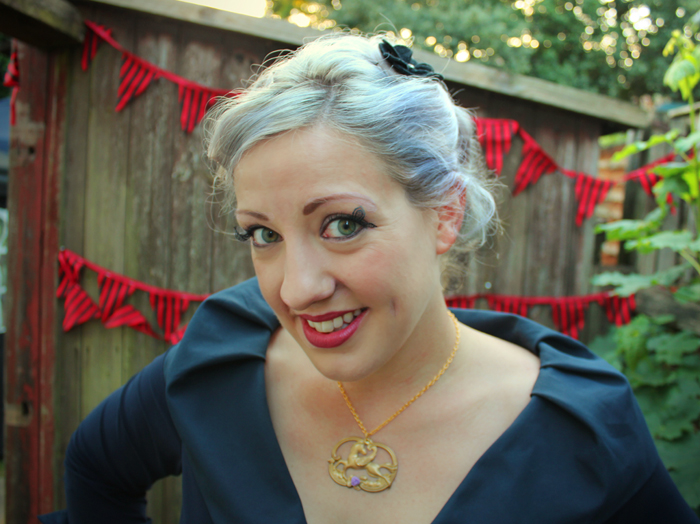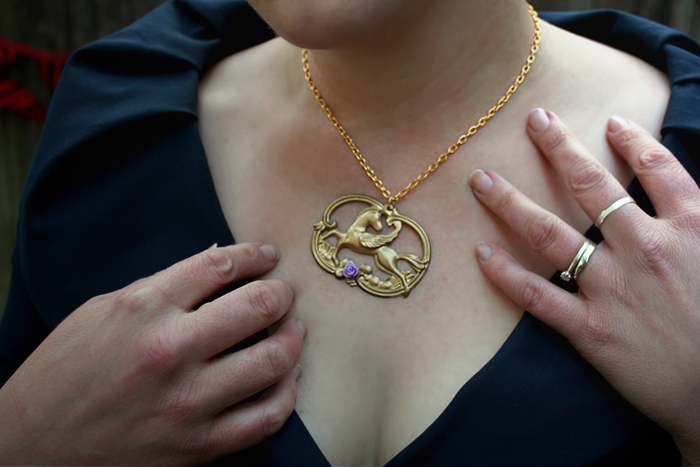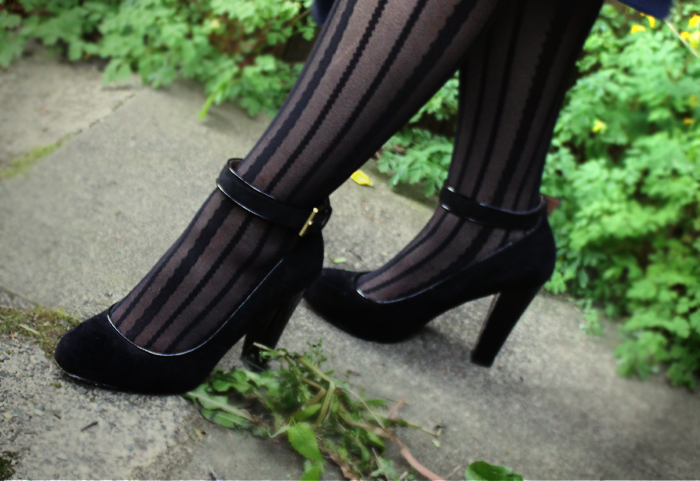 Now, back to reality.
Sigh.
Related