Has anyone else suffered particularly with Hay Fever this year?
I've had hayfever since I was about 6 or 7, so I'm used to wearing sunglasses even when it's cloudy and not going anywhere without my asthma inhaler. Some years are worse than others, but I use a prescription only medication called fexofenadine that normally keeps it under control. This year though, doubling up with Benadryl and Beconase is still barely touching it. Blurgh.
I didn't sleep well last night, I have red itchy eyes, a snotty nose, a sore throat and I keep sneezing. I don't feel very glamorous, so instead of anything interesting this morning I've been off hunting for vintage hay fever remedies.
It seems all I need to do is sunburn the inside of my nose and inhale some smoke. It also seems that hayfever has been making a misery out of summer for people for a very long time.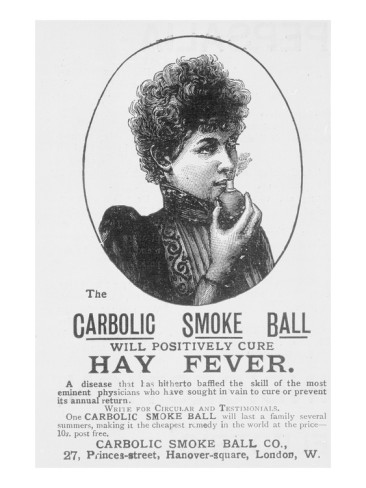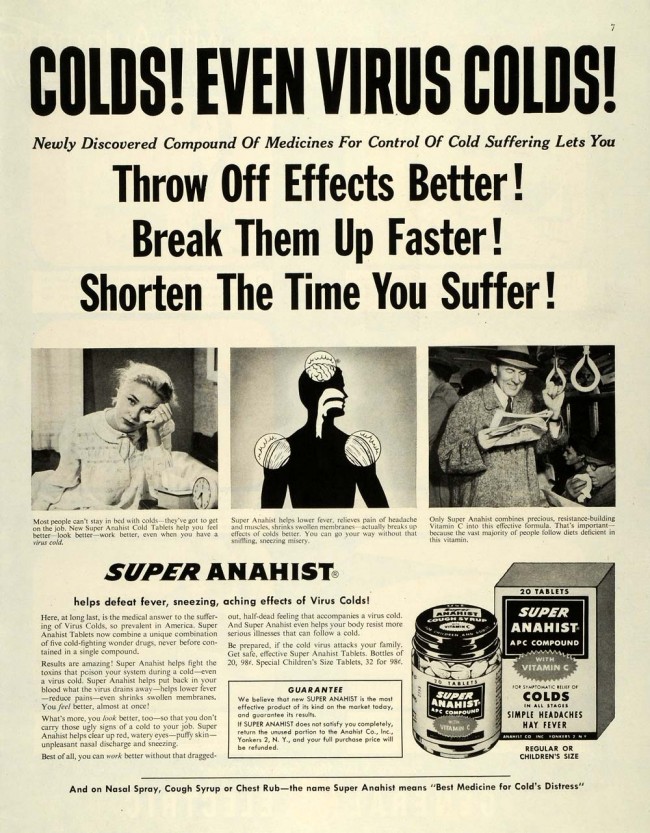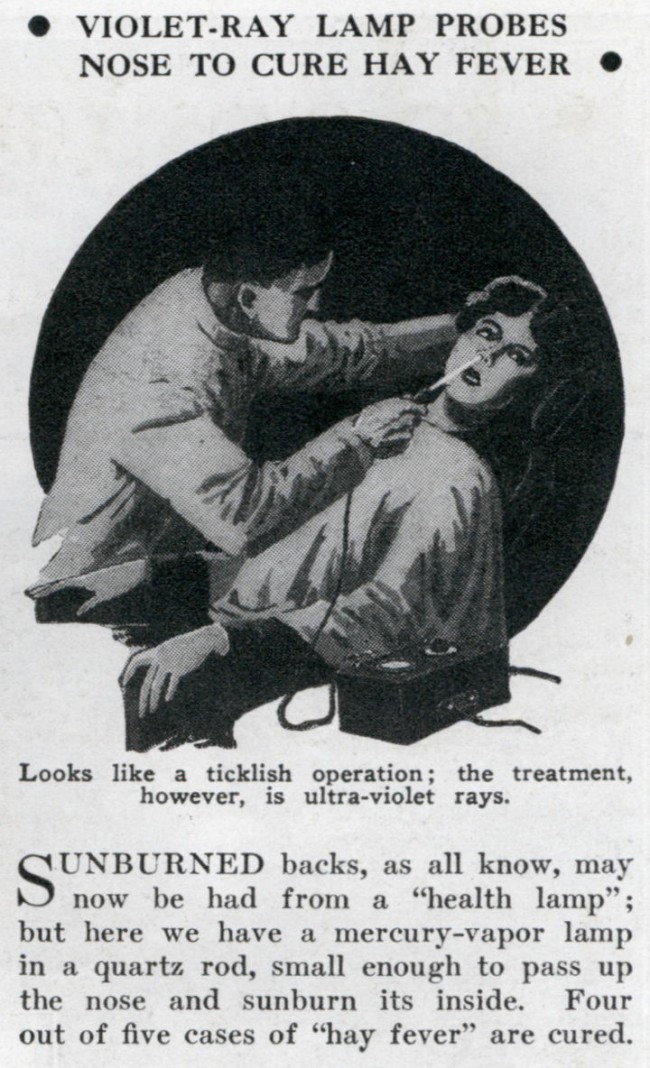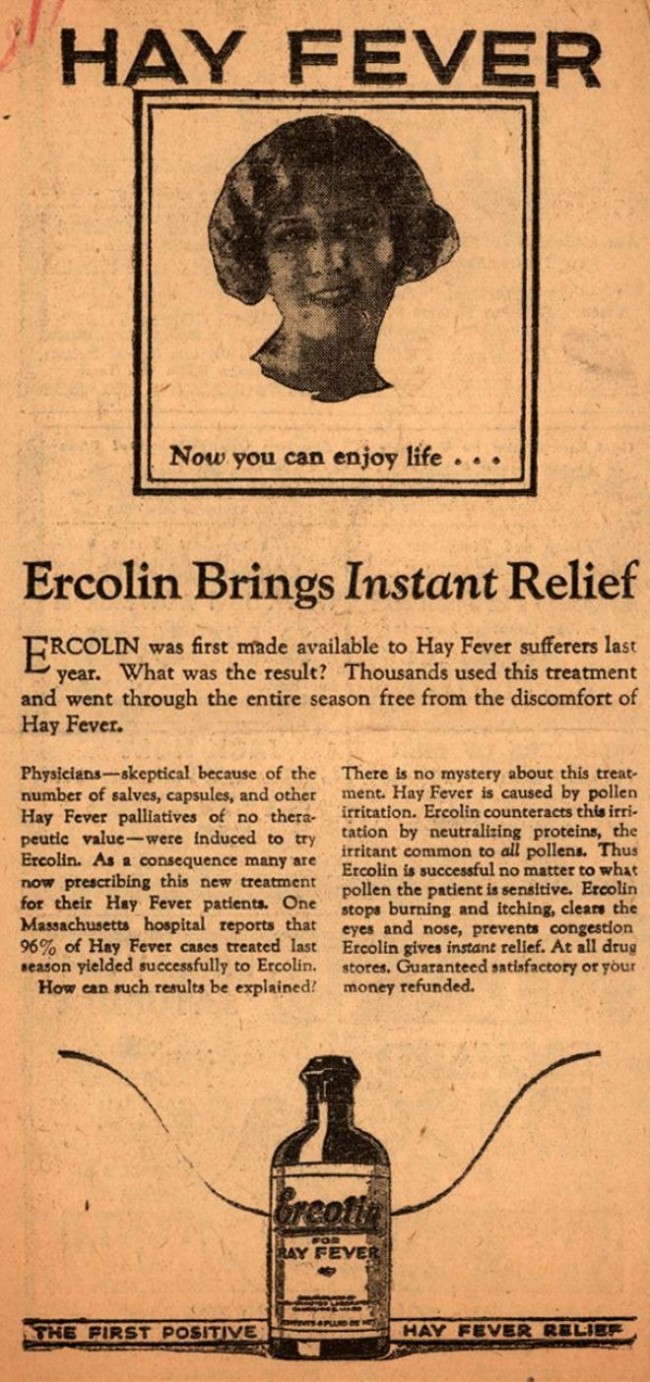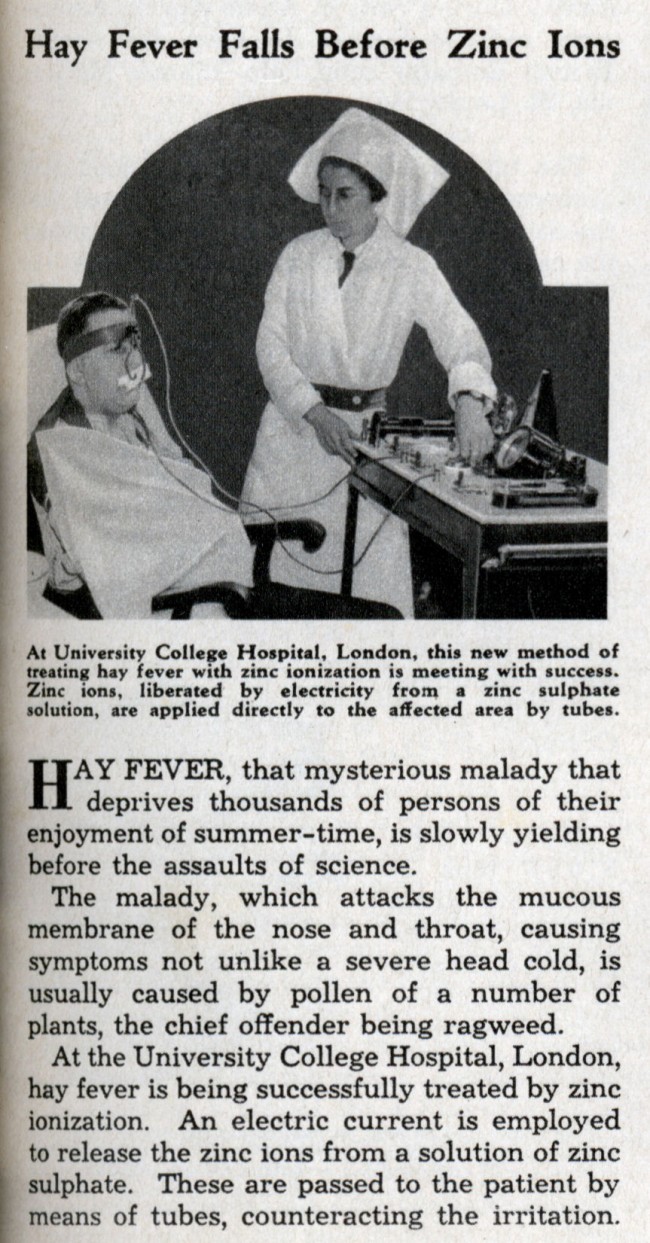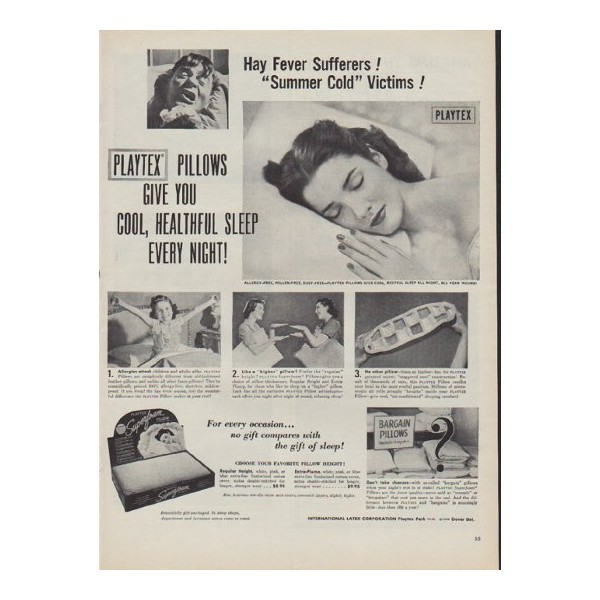 Having said that, maybe the "sunburn on the inside of the nose" remedy isn't as crazy as it sounds, as whilst on my desperate searches, I found this attractive device which apparently uses "red light therapy". Lots of people say it works….