The party that was first thought up in June with Bunn the Baker (on the left) and Feeling Stylish (in the middle) finally arrived last week!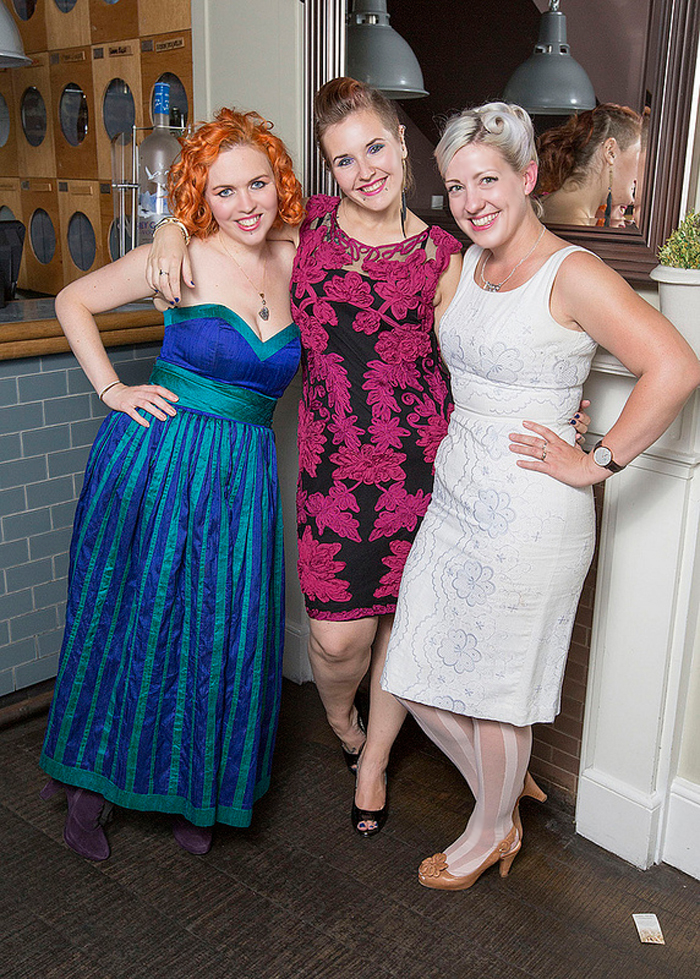 I was incredibly nervous about the evening, you never know how these things will go, and I always find hosting parties incredibly stressful, but I got all dressed up and headed over to our venue Bar 11 to set up. Bar 11 is pretty central in Norwich, and we wanted to get the party out of the usual places where we've held stuff before. They offered us a very generous package of welcome drinks for our guests, and there were 2-4-1 cocktails till midnight. Plus the area upstairs had it's own separate bar, seating area and was spacious enough for our needs.
First things first was setting up the Goodie Bags. People had been very generous in supplying us with goodies. Considering this was our first ever party, London Fashion Week was on, and the bloggers of East Anglia were an unknown quantity to many of the people we contacted!
Urban Fruit gave us some delicious dried pineapple, Paperself Lashes gave their divine papercut lashes, Drop Dead Chocolates gave us some of their gorgeous luxury chocolate and Fab East gave little money bags with chocolate money. We also had tights from Tights Please, which we left out for people to pick their own, rather than inflicting our sartorial choices, and also gave people the opportunity to try them on and pose for our photo booth!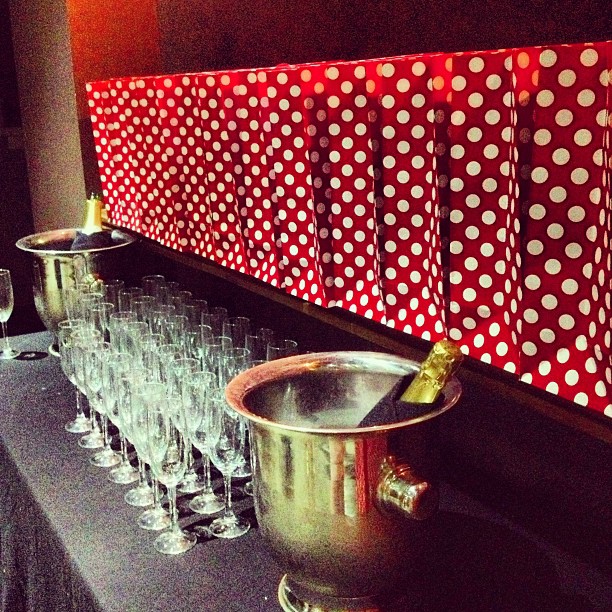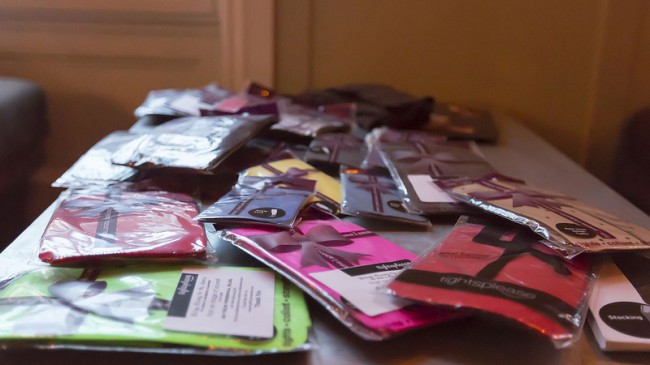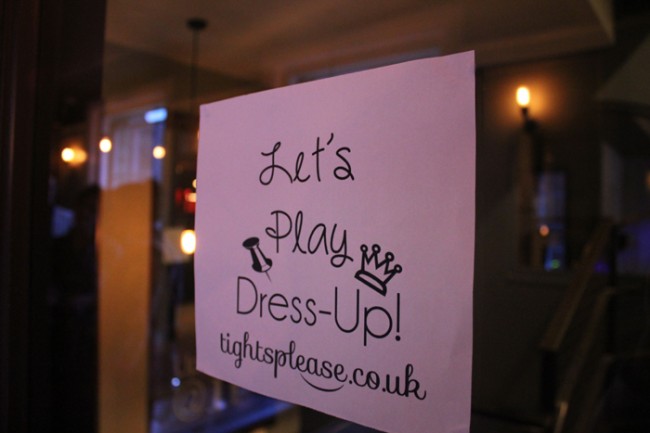 As people started to arrive I was on the door for a while, watching people scurry in out of the rain, and trying to greet as many people as possible and tell them where all the goodies were, but I felt like I hardly got to meet and chat with anyone properly. Which I'm really sorry about. The music was a little louder than I would have liked ideally, and the lights a little lower, which made photography and chatting harder than we'd really wanted, but that's something we can address if we do something similar again!
People certainly seemed to be making the most of the 2-4-1 cocktails (especially the Freaky Friday, which came in a jam jar!) and it was really great to see people chatting to new folks and making friends, which was the objective of the night, to get us all together and make some contacts. I'll be honest, before we started this event I had no idea we had SO many amazing bloggers in East Anglia. It was great to finally find out where they all were!
But what did I WEAR? Well I went for vintage and wore one of my absolute favourites, a white linen 1950s wiggle dress, that ended up costing me about £1.50 as part of a job lot I bought on eBay years ago. It fits like a dream. I also wore a pair of Henry Holland striped tights from Tights Please and my own pair of Paperself eyelashes, they weren't given directly for the party, but I thought it'd be nice seeing as they'd been so generous!
❤ Dress- Vintage ❤ Necklace – Tatty Devine c/o Lenovo* ❤
❤Tights – Henry Holland @ Tights Please* ❤ Shoes – Unisa❤
❤Eyelashes – PAPERSELF*❤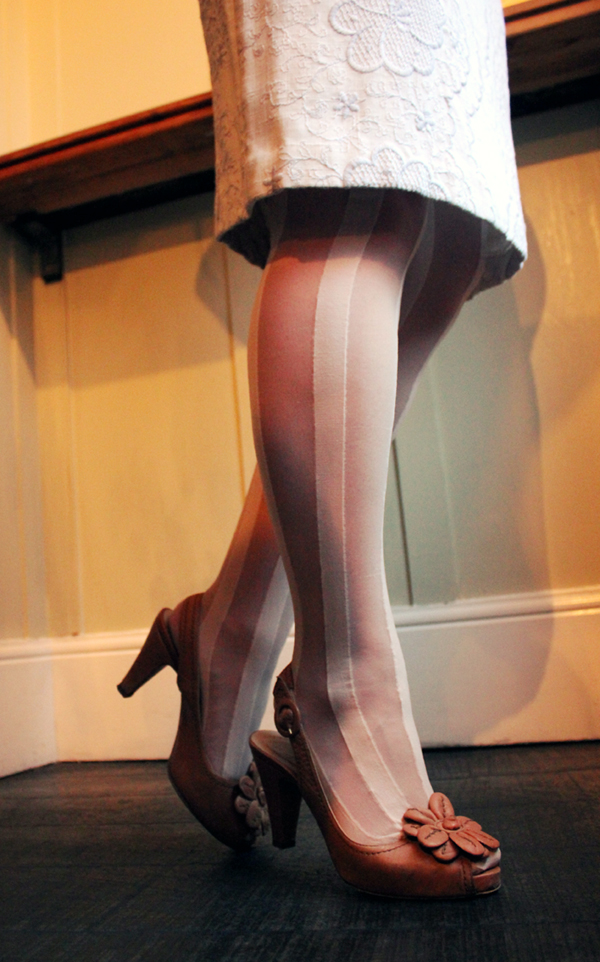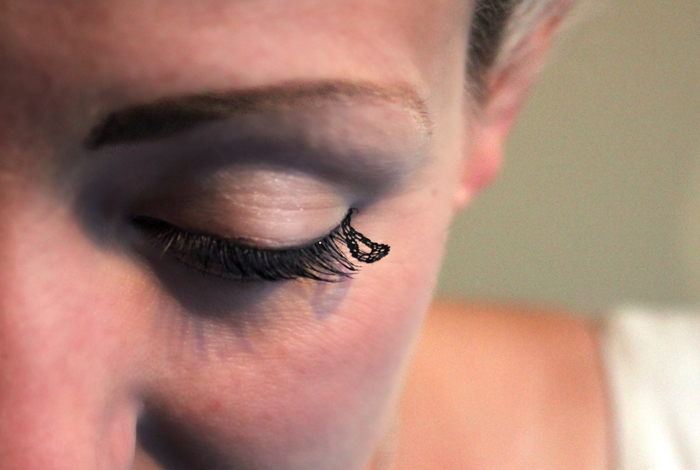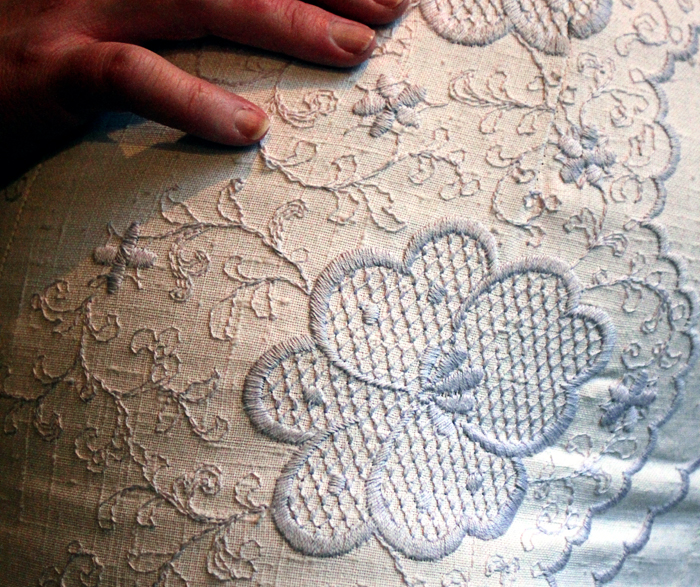 The dress has such gorgeous pale blue embroidery on it, I really don't get chance to wear it often enough.
I also discovered Henry Holland make tights for incredibly tall people, so I have some slight ankle wrinkling as I am a shorty. Next time, I go down a size!
I've seen a couple of lovely posts so far about the party, this one from Paint the UK Pink, and this one from Victoria Jane Reviews. I'm sure more will start popping up shortly, and I can't wait to read them!
(Thanks to aj@norwich for some of these photos, and for manning our photobooth! The rest of the photos from the booth are here)