Well, 2013 is drawing to a close, and I thought before we get to the shiny new year it would be worth taking a look back at my highlights of 2013 in a fit and healthy sort of a way!
I started the year last by taking part in Janathon. I'm not taking part this year as I know I can't do it properly this January, but I'm glad I did it last year. It was a real challenge, but really made me face up to some of the excuses I use to not get out there and exercise. I ran at least a mile a day for the whole of January, through snow, rain, late nights and funerals.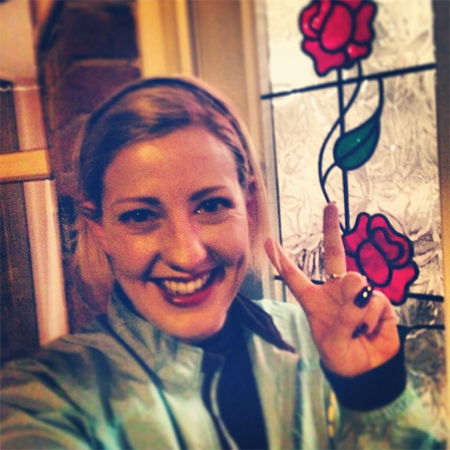 Taking up Roller Derby was another huge highlight of my year. I've met amazing people and challenged myself to do something new. I'm stronger and more determined, and it involved real skills that you need to learn and work on, so it's taught me perseverance and patience.
I started in June as part of Juneathon, passed my Level 1 in September and am now working on my Level 2. There's 4 levels in total, and to get completely signed off is my goal for 2014.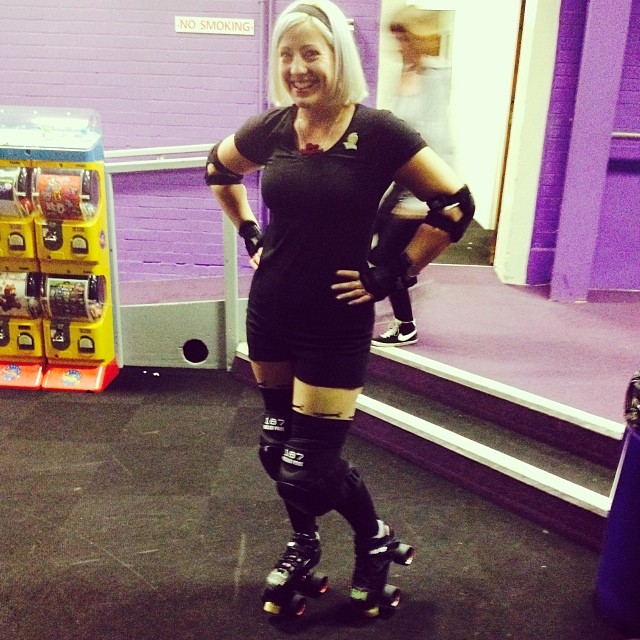 Joining the Norfolk Brawds also gave me the opportunity to do a glass walk, which was pretty amazing and another highlight!
In October a massive achievement for me was running the Marriotts Way 10k in under an hour. The Marriotts Way was my first 10k in 2012, and I then took part in the Adnams 10k and the Trowse 10k, each time aiming for under an hour and never quite making it, so it was a massive confidence boost to come in at 59 minutes 35 seconds, even with a cold and aching thighs from Roller Derby practice!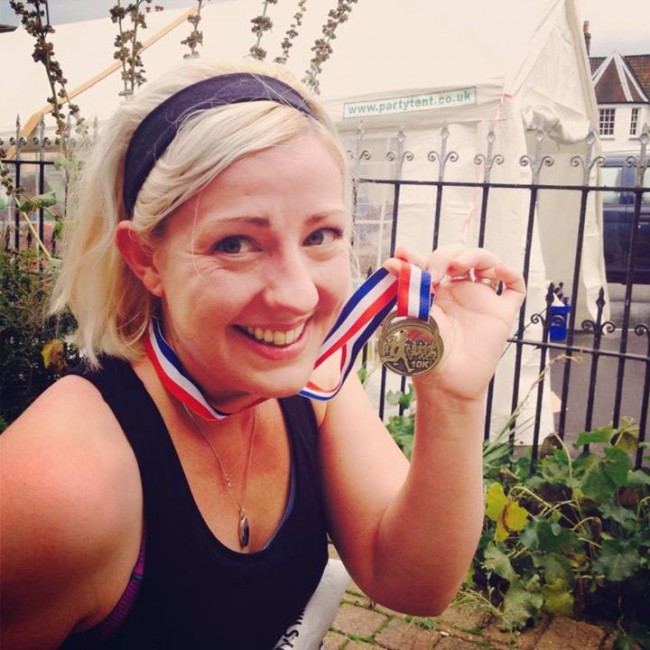 My final highlight of 2013 was running the Norwich Half Marathon. The time almost doesn't matter, but I aimed for under 2 hours 30 minutes and came in at 2 hours 18 minutes and 56 seconds. I also raised over £700 for the Parkinsons Society.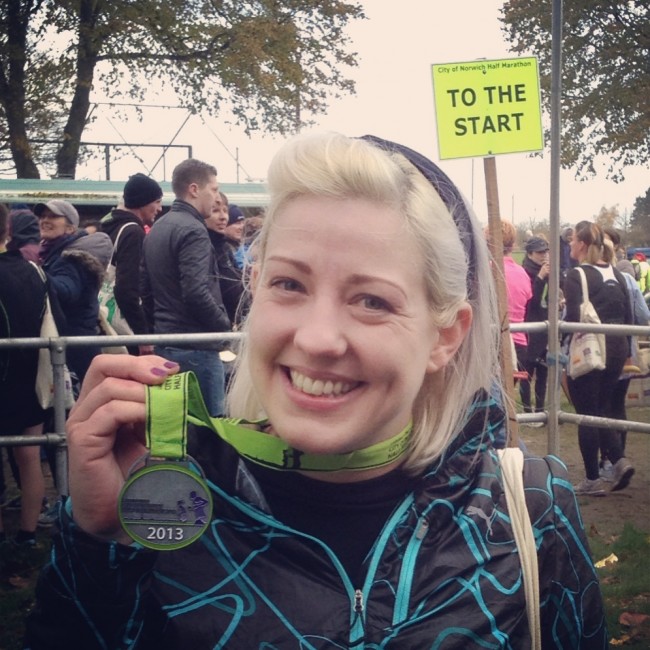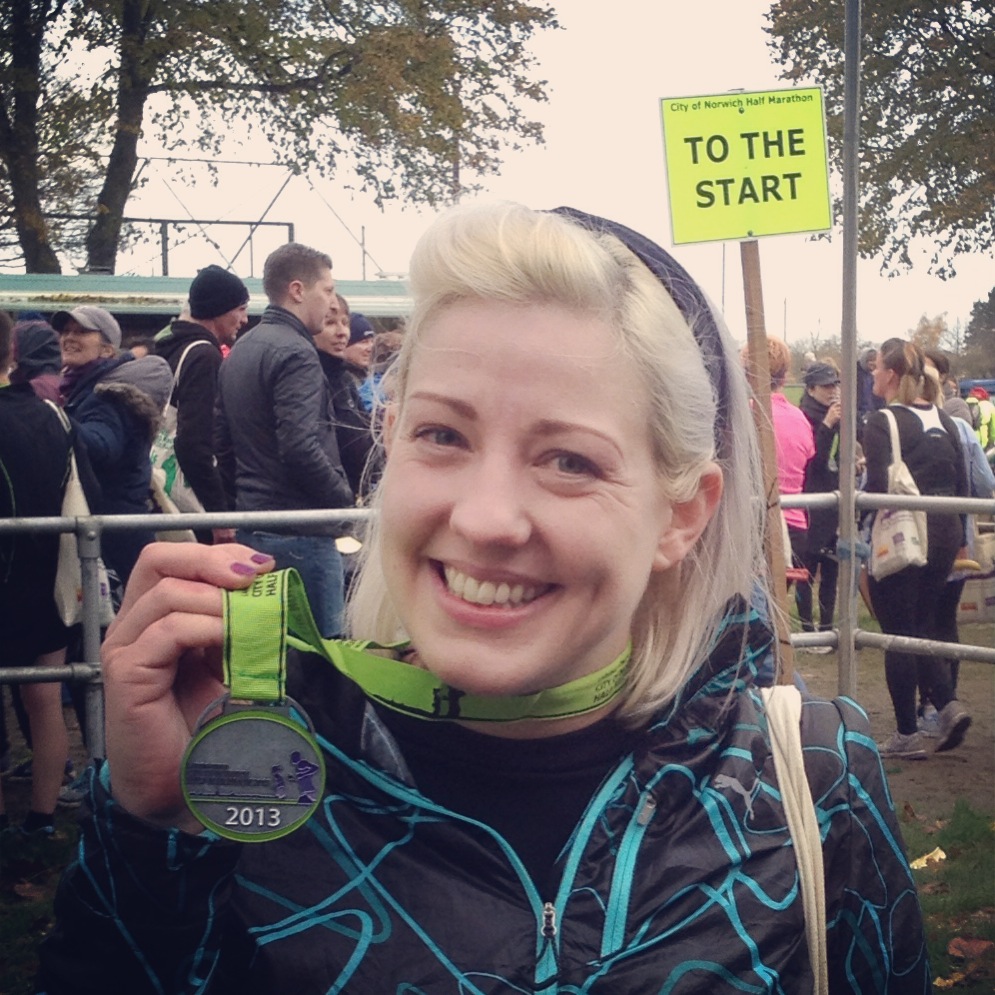 Getting fitter was a journey I started in 2012 and I've come further than I ever thought both mentally and physically. I know how much my body is capable of, and in 2014 I want to help it be even better.
I'm just a slightly overweight woman in her 30s with a desk job, but I've learnt there's no point putting things off till you've lost weight, or till you're fitter, or till you have more time. You just need to start now, with whatever you can, and eventually things start to fall into place. Sometimes it's scary, sometimes it's hard but if you don't try you'll never know.
I hope you've had a great 2013 and that 2014 is even better for you!