One way of getting over some dissatisfaction with your wardrobe is to buy more stuff.
There are cheaper ways, but while doing very important research for We Want All the Dresses (read: Window shopping for frocks) I found one on BooHoo.com that was cheap enough to suit my current meagre budget, and I thought it was worth a try.
It was the Carey Fan Print Midi Dress and it was reduced in the sale to just £12. The black and white fan print looks great with black opaques and a cardigan for winter, but being sleeveless it will also make a great spring and summer frock. I've never ordered from BooHoo before, but I ordered it at 6pm on Wednesday and it arrived on Thursday, which I was very impressed with and the size 12 fit me perfectly.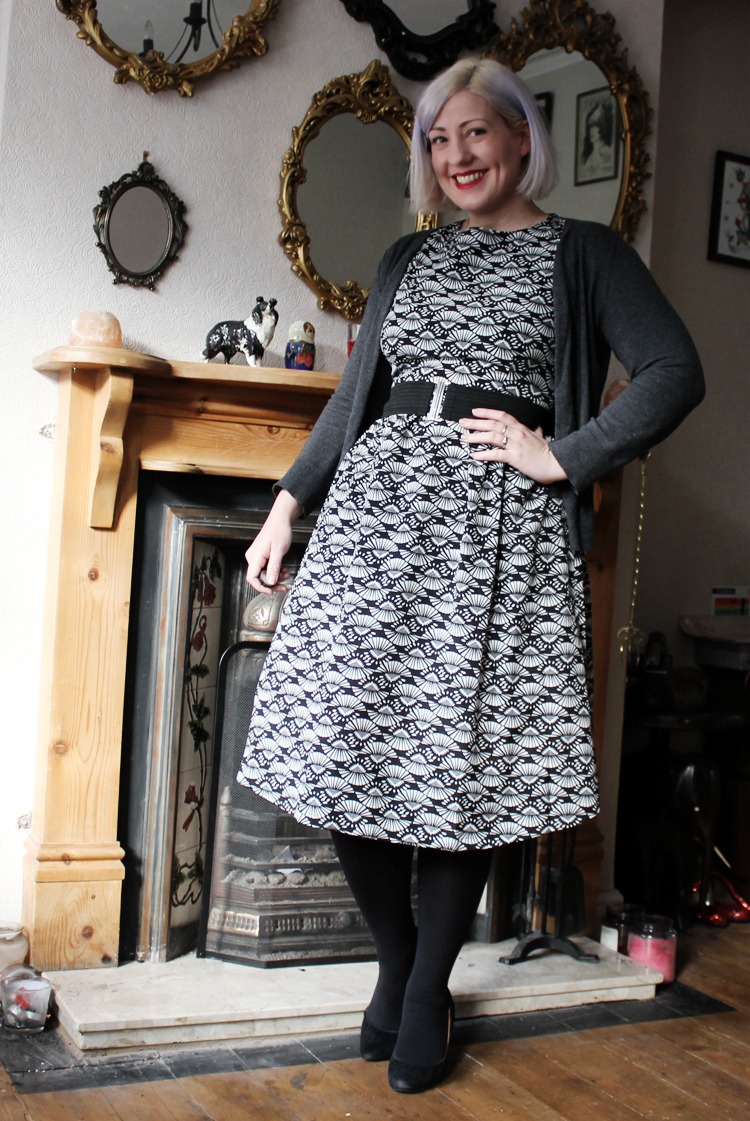 ♥ Grey Cardigan – Marks & Spencer ♥ Dress – BooHoo ♥ Shoes – from a Bootfair ♥ Belt- eBay ♥
The zip was a little stiff to start with, but loosened up after running it up and down a few times.  The fabric is a nice art deco style fan print, it's very thin and light, which isn't surprising for such a cheap dress. It will be nice in hot Summer weather, which I am totally convinced is on it's way, oh yes. In the Winter it was a little static over tights so I wore it with my little vintage petticoat which gave it some nice fullness.
I was going to take these photos outside as I was staying in a lovely little village on Saturday morning, however, it was stupidly windy so I had to wait till I got home and you get yet another photo taken from a tripod by my fireplace. I've tried to make them a bit more exciting for you by prancing around with a bowler hat and turning them black and white. Wouldn't want you bored now would we….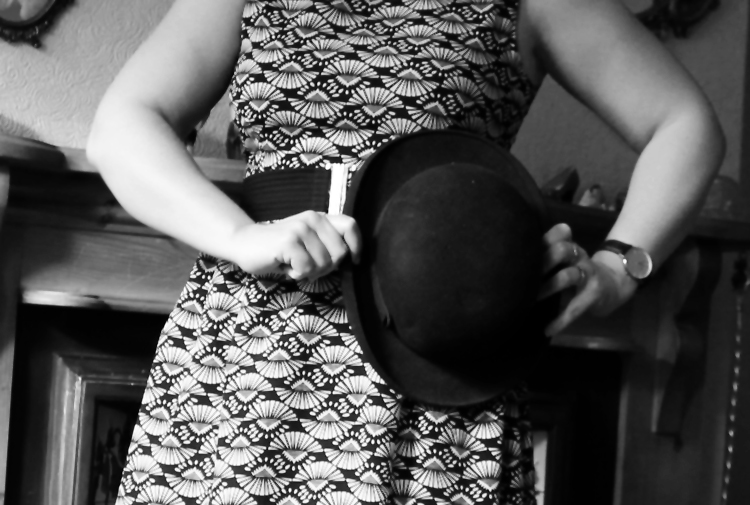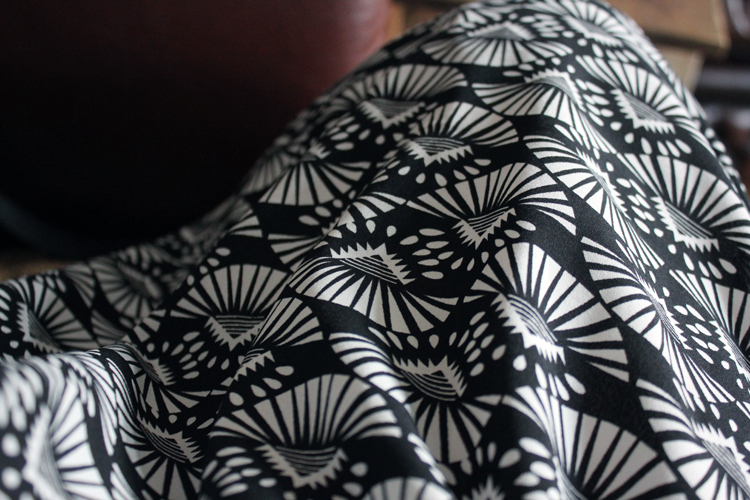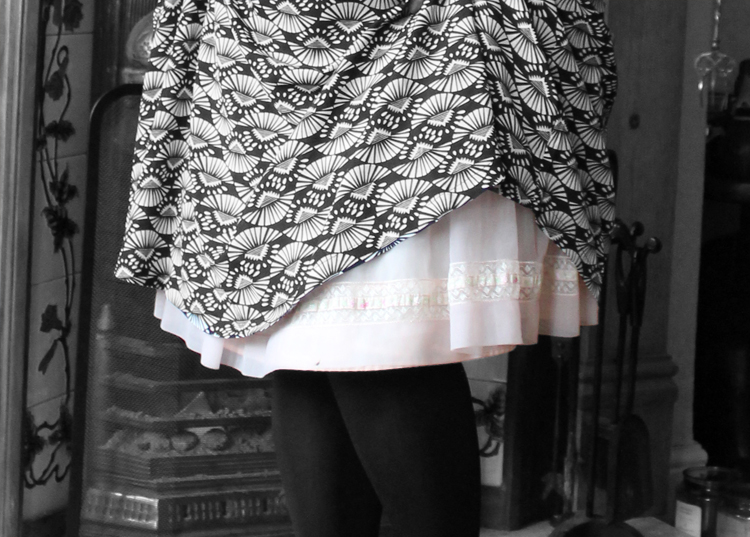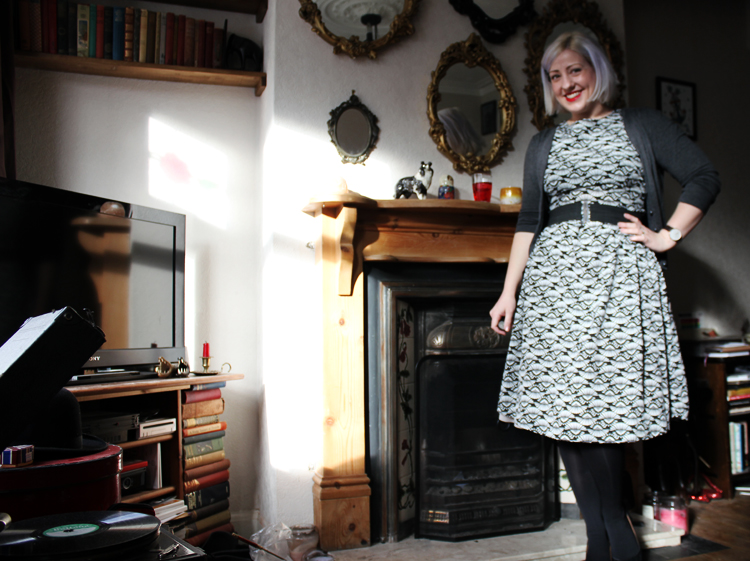 The lovely little village that you nearly got photos in was Horstead, just outside Norwich. I spent Valentines night in a cute little pub and B&B called The Recruiting Sergeant. We had a lovely real ale by the fire, then got locked out of our room for an hour and a half because the lock was broken. The lesson here is never to say "Oh, lets just pop downstairs for a quick pint before we get all dressed up" or otherwise you'll end up sat in the pub in next to no make up in the worst clothes you own while lots of people all glammed up for a Valentines Dinner start arriving.
The staff were very good about getting it fixed quickly and we were soon back in and spent some time wallowing in a huge claw footed bath and prettying up before dinner. The pub also does really lovely food, so if you ever happen to be in a Norfolk direction I'd recommend it as a place to stay!