For weeks now I've had a tube of Raspberry hair dye eyeing me from the bathroom shelf.
I bought some Schwarzkopf Raspberry Rebel on an impulse. Then chickened out after dire warnings on Facebook that it would never wash out as promised.
Then yesterday morning I woke up thought "Hey, why not!"
So by 5pm when I went out I looked like this. Eeek!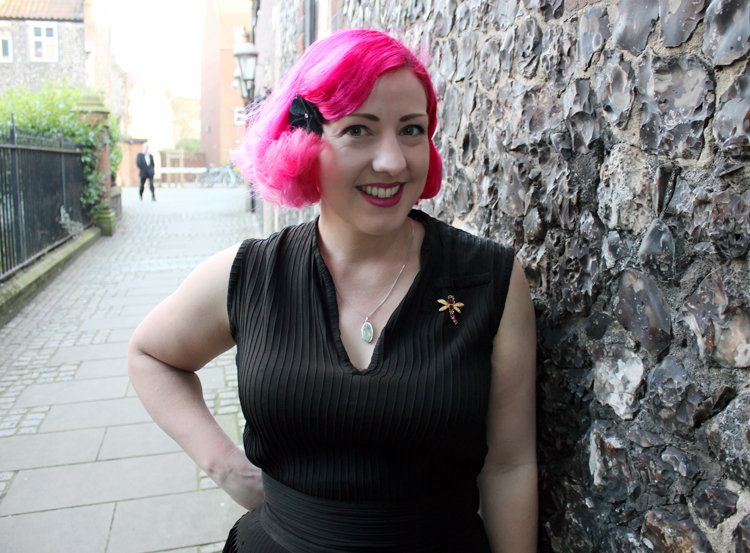 I  actually really like it. I need more make up to balance out the brightness, but it's really fun. I keep catching sight of myself in the mirror and doing a double take.
It's supposed to last 6-8 washes and I will be interested to see how it fades. I teamed it with the bright pink lipstick I bought the other day, a black vintage dress, white tights and FLAT SHOES! I feel so short in flat shoes, so I stood on my tip toes, sorry to cheat! The shoes are amazingly comfortable rubber Melissa flats that I found in TK Maxx last week, perfect for racing into town of an evening!
♥ Dress- 40s Vintage ♥ Brooch – Vintage ♥ Tights – I forget! ♥
♥Shoes – Mel by Melissa  ♥ Hair Flower – Betsy Hatter ♥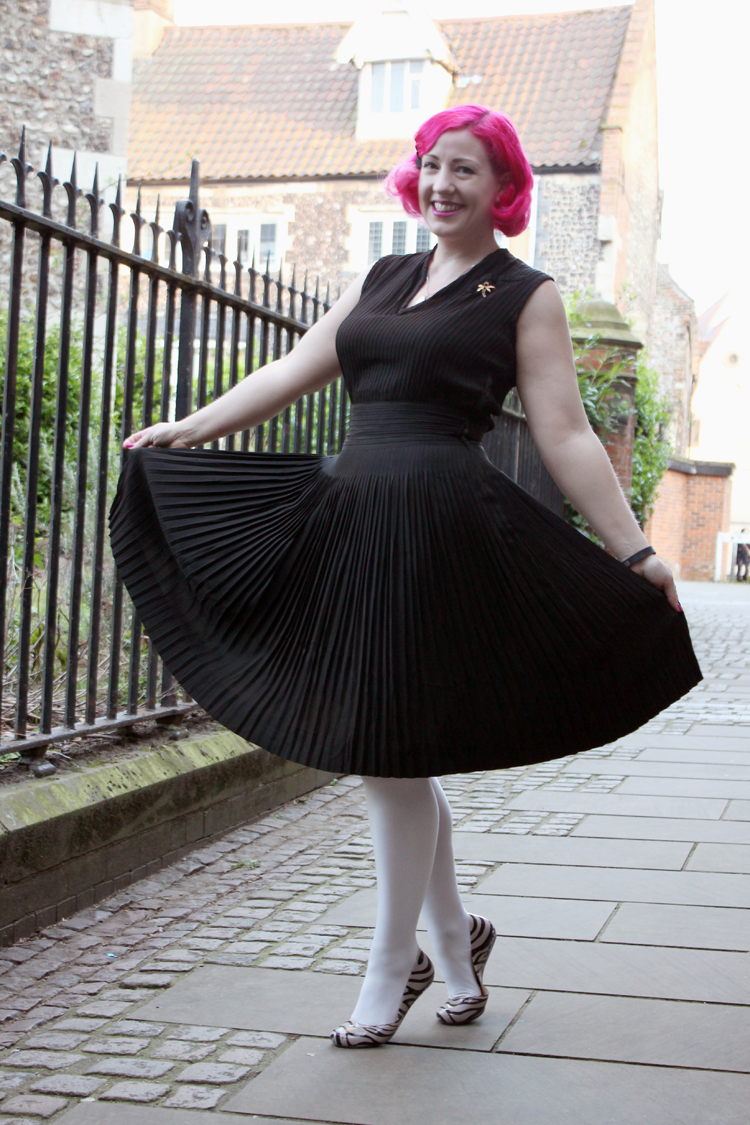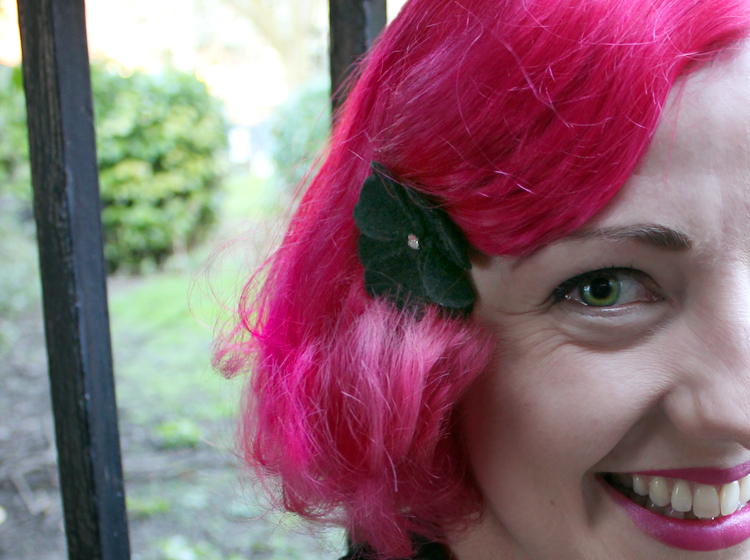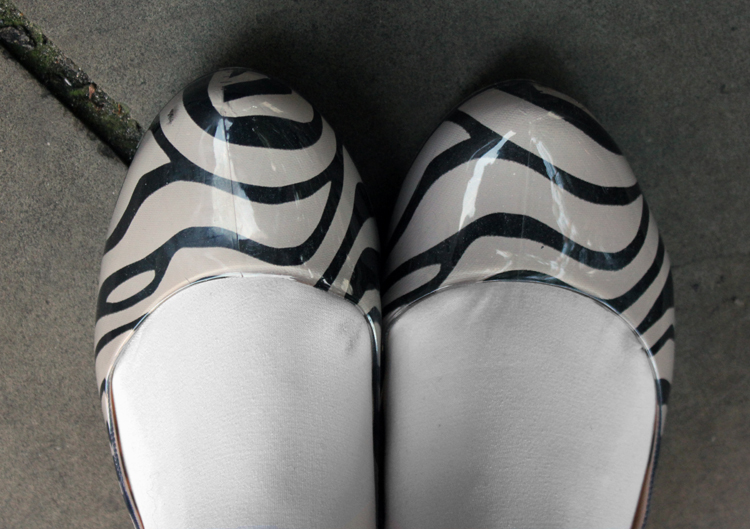 The reason for my stomp into town was that a favourite local pub of mine, The Sir Garnet, had a new kitchen and a revamped menu and I was going to try their yummy take on British Tapas. Their old chef used to make an amazing burger and chips menu, with home made buns and home made ketchup, but he's moved away, so I was interested to see what the new menu was like.  The plates are all mini versions of British pub classics which you can share, or scoff all yourself, and are made from really good locally sourced ingredients. The pub is right next to Norwich market and much of the food comes straight from there. Yum.
From memory I tried beef stew and dumplings, salt and pepper squid, bubble & squeak with a free range egg, Binham blue cheese stuffed mushrooms, Mac & Cheese, Toad in the Hole, Eton Mess and a Caleys Chocolate pot, washed down with a bottle of Prosecco, and then I waddled home wondering why the waistband of my dress suddenly seemed so tight.