Did I mention I was having a shoe moment?
I think I did. Monday started so well with no prospect of shoe buying in sight. The lovely Forties Floozy, the woman behind the awesome vintage glasses shop Madams Vintage was back in the UK for a flying visit after a sojourn in Germany for university. She arranged to come up to Norwich for the day, and Betsy Hatter and I said we would take her for afternoon tea.
We met at the station and walked her down the *nice* way into town, along the river, past the cathedral and daffodils and geese (No shoes there).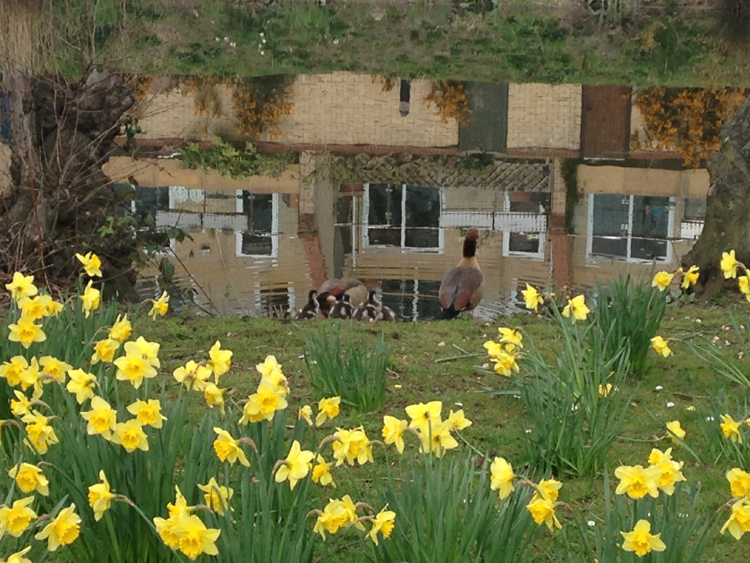 Then we popped into St Gregorys Antiques, housed in an old church. I was much tempted by vintage china and glassware, seriously eyed up this old Players vending machine, but at £295 it was a bit rich for me, but escaped shoe free.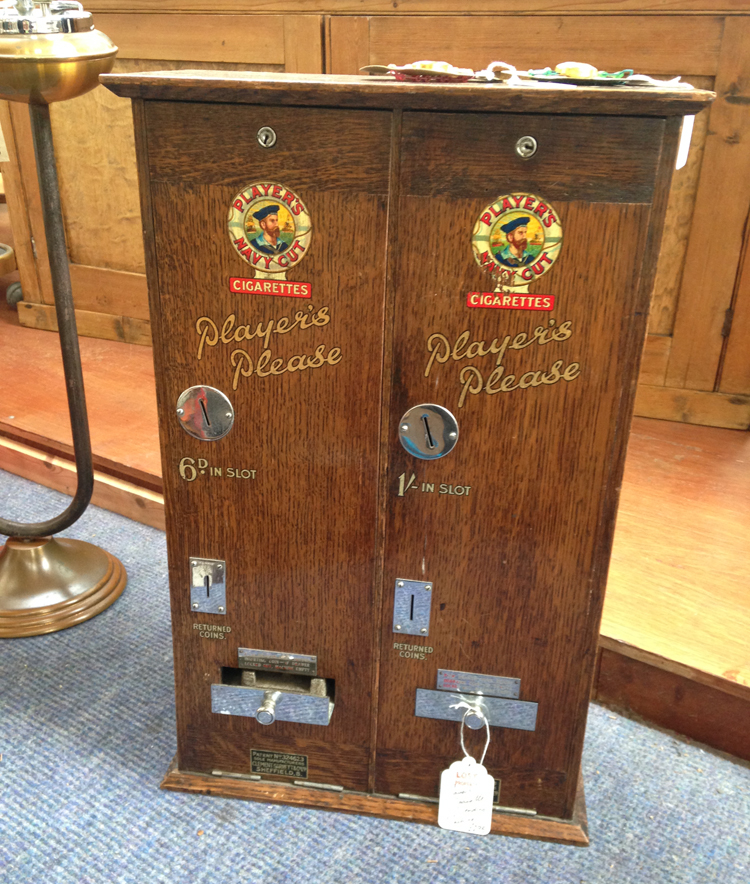 Then afternoon tea at Biddy's Tea Room. Seriously, the best Afternoon tea you will get anywhere! We had what was left of the Mothers Day special, which for £12.50 a head featured more food than we could possibly eat, despite valiant efforts. Sandwiches, crisps, the hugest slice of cake, scones, mini cheesecakes and unlimited tea of your choice. This is why we always take people to Biddys!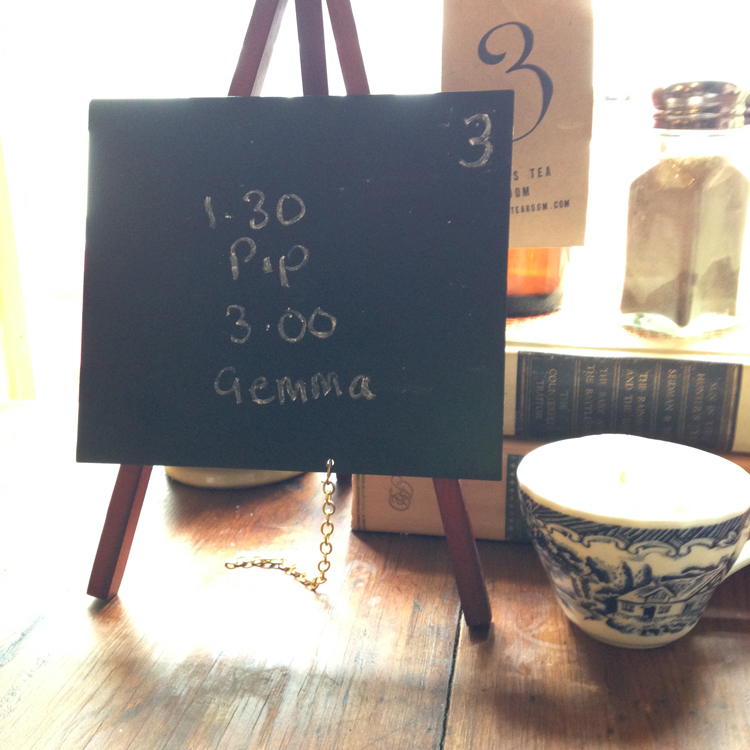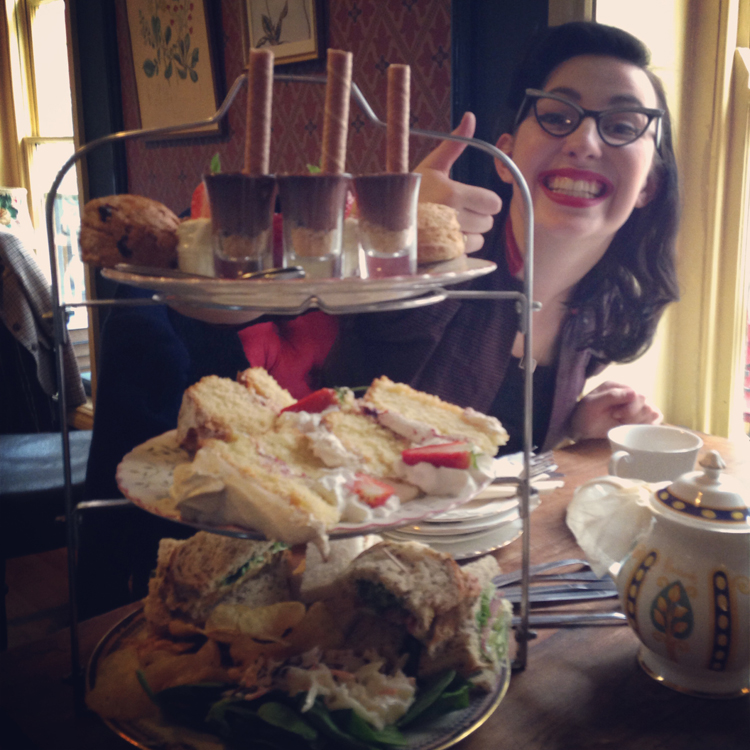 All good so far, Forties Floozy, Betsy Hatter and I fought our way through a mountain of food and talked about lipstick, hair, burlesque, blogging, hats, glasses, frocks and all the other things you would expect 3 vintage loving ladies to chat about over a genteel afternoon tea.
Which also included the shop opposite, just visible through the window, that was enticingly waving a Hell Bunny dress covered in Pandas at us through the window and beckoning in a come hither manner. So, waddling slightly from afternoon tea overload, we had to pop in to take a look around.
And that's when this happened.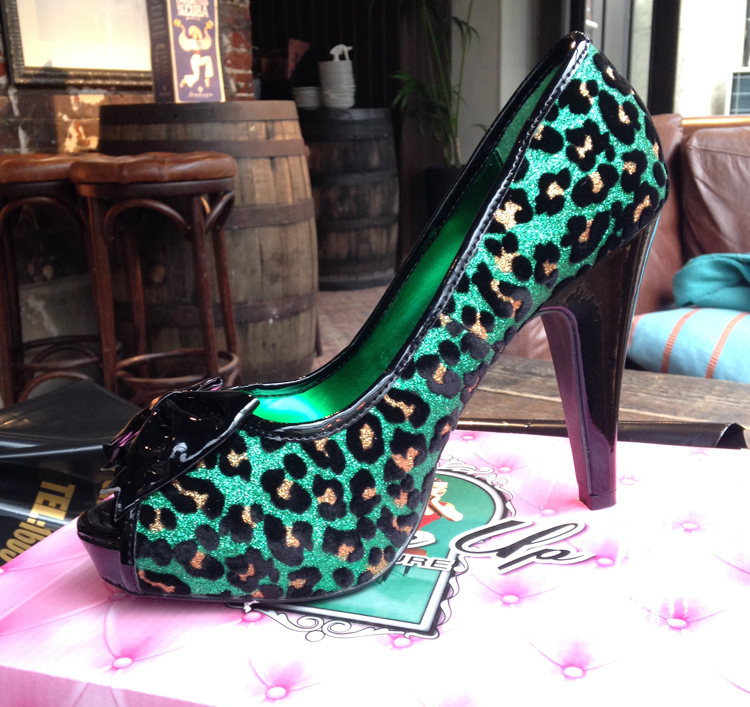 I accidentally bought a pair of green glitter leopard print shoes by Pin Up Couture. With a bit of hearty encouragement from certain other people, who I notice bought nothing. They are pretty gorgeous though, and hopefully I will actually have places to go in the next few weeks where I can actually wear all my new shoes! Though hopefully they will be free places as I have spent all my money (on shoes)
To get over the accidental shopping trauma we stopped for cocktails on the way back to the station, happy hour, 2 for 1, offset some of the shoe cost.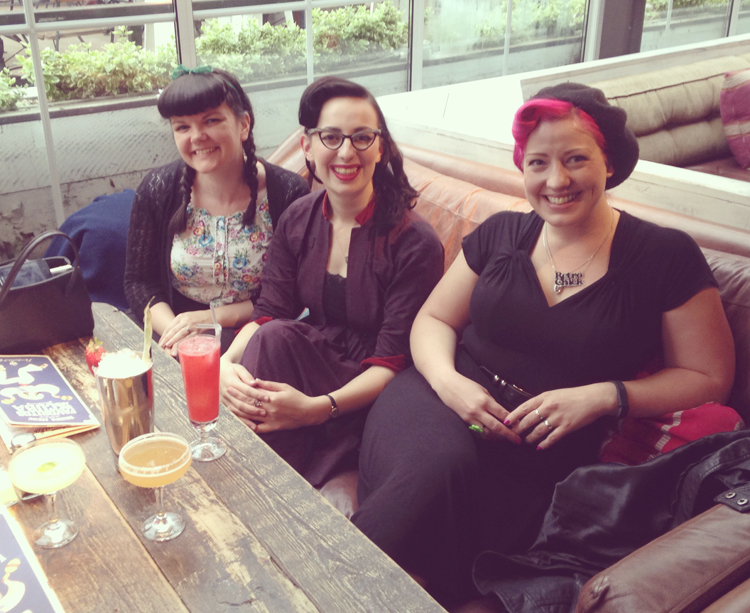 And then they were gone, and it was just me, shoes, and a whole heap of work I should have been doing while I was gallivanting around Norwich eating cake and drinking cocktails. (Sorry about the lack of posts on Friday and Monday. I was, er, gallivanting probably)