Actually it's been pretty dull outside the last few days.
But I don't let that stop me dreaming of warmer days, and there has been DEFINITE spring sunshine around recently, which means it's time for a spring Friday Frock Love.
I've been lusting over gentle pastels and florals that look like they need to be teamed with a bunch of tulips and a wicker basket full of freshly baked bread.
So today's Friday frock love is the top 5 vintage inspired spring dresses I've found on my travels.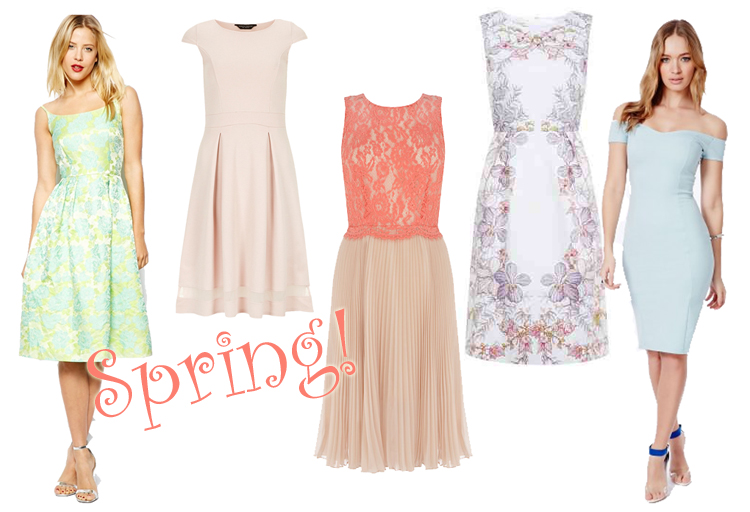 Left to Right
I am utterly in love with the green version of this dress, but it is out of stock in my size. It also comes in a dark pink.
Twenty five pounds? Bargain! That is all I have to say.
Pleats! Pastels! Lace! It's spring in frock form. Perfect for wafting around looking delicate and romantic
Hobbs Invitation Botanical Dress £159
This is just so beautiful and delicate. I clapped eyes on it in a department store last week and fell in love. I, of course, would cover it in spaghetti sauce in 10 minutes, or sit in something.
Oh look! Pastels got all sechsy in an off the shoulder midi dress. These are perfect wiggle dress substitutes, with plenty of room inside for seconds on pudding.