I've had an amazing weekend! I hope you did too?
It's not the sort of weekend I expect to come around again, and I feel very lucky to have had such amazing opportunities all in one go. I shan't be doing the whole weekend in one post today, don't fear. But I shall be starting off with my Friday night in Norwich, when I got unexpectedly treated to a free dinner by La Tasca. They've redecorated and relaunched our local restaurant, and on Thursday night there was a relaunch party where everyone was treated to Paella, sangria and much big fun. Woe is me, I was busy and couldn't make it, so they offered to have me in for a spot of Tapas on Friday night instead. Whoop!
So, I got to get a bit glammed up, which included the chance to wear the perfect Little Black Dress from Hobbs and those ridiculously high peep toe shoes I got from ASOS.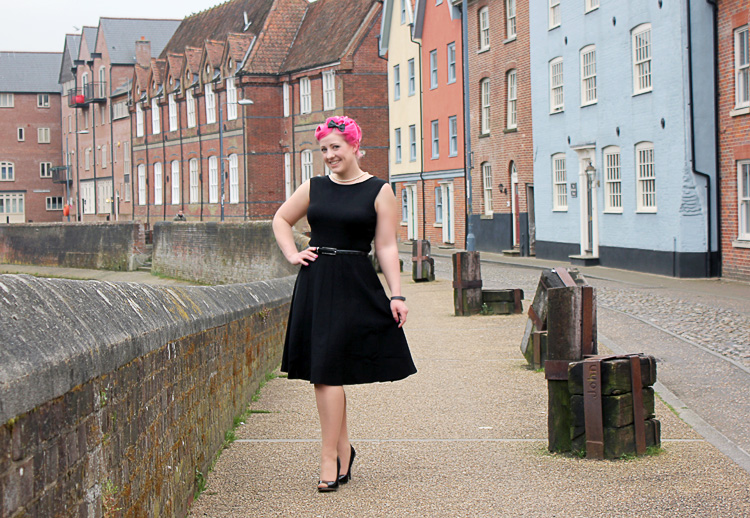 ♣ Dress c/o Hobbs ♣ Shoes – ASOS ♣ Belt & Pearls – Vintage ♣
The dress is the Kaitlin dress from Hobbs,(currently on sale in their occasionwear!) and is possibly the perfect Little Black Dress. It's a thick fabric, but with stretch, so it holds you in, but is comfortable to wear (especially when scoffing tapas) it has a sexy low back, but not so low that you can't wear a bra and the skirt is just the right length.
I felt super elegant with my peep toes and a pearl necklace worn the wrong way round to show off the low back.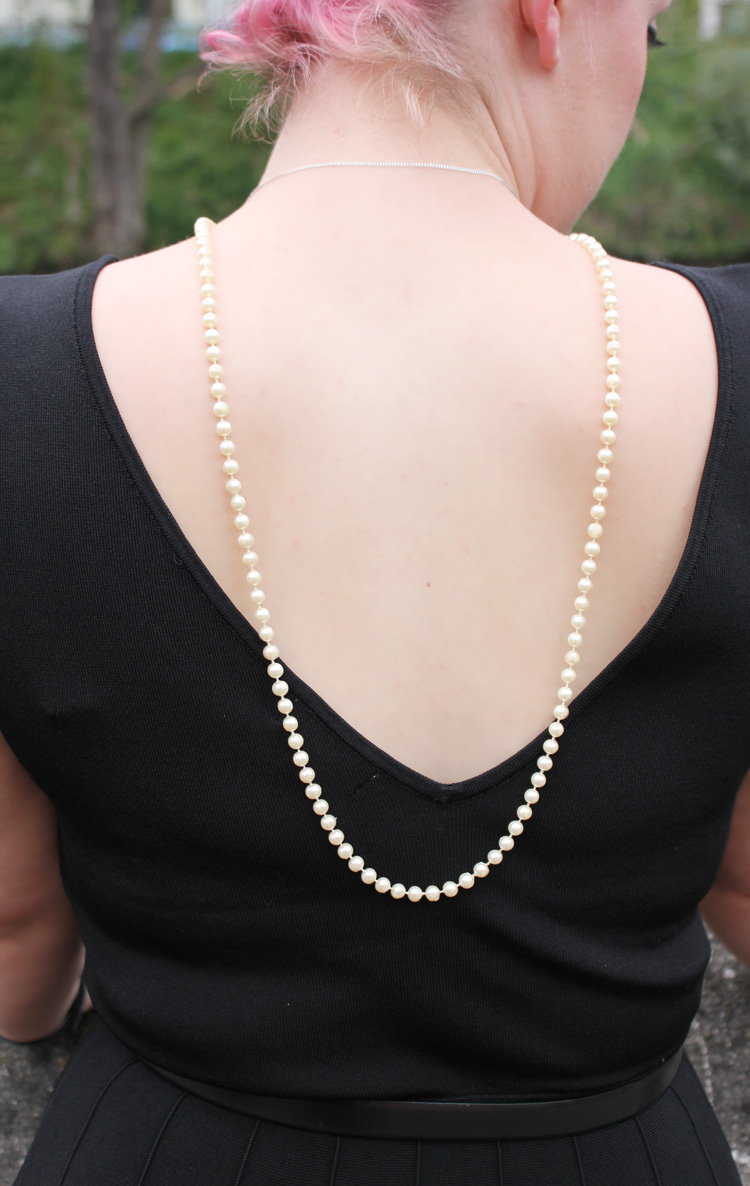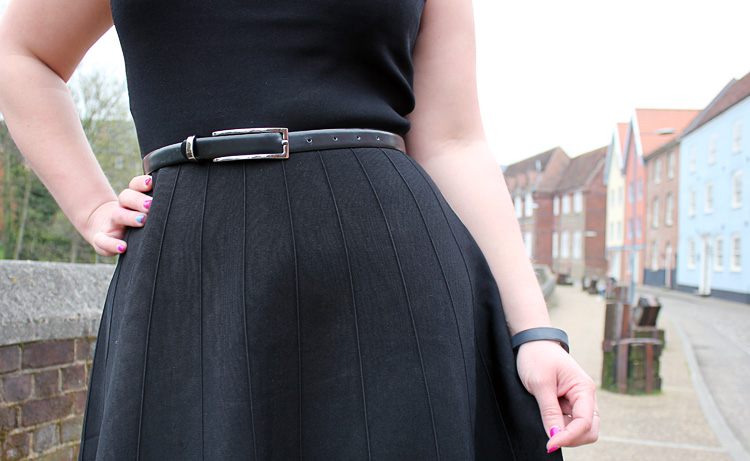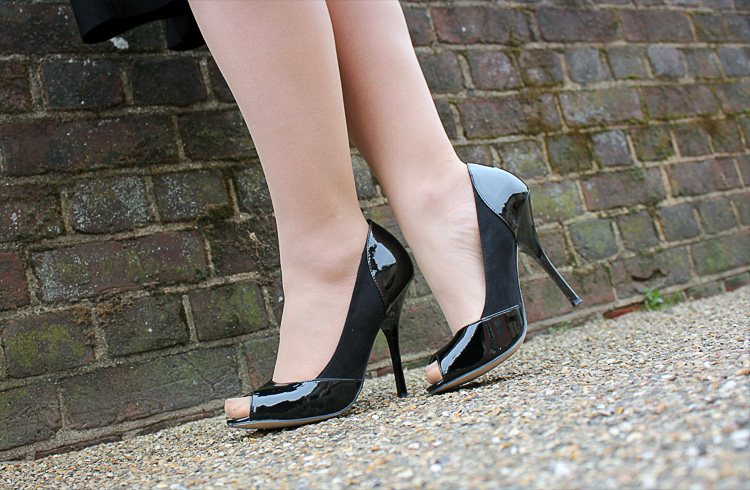 My hair do, I promise, is deceptively simple. I made a You Tube Tutorial for it back in December and it really only takes a few minutes after a bit of practice! I also mixed it up a bit with smoky eyes and a nude Matte Lipstick from MUA.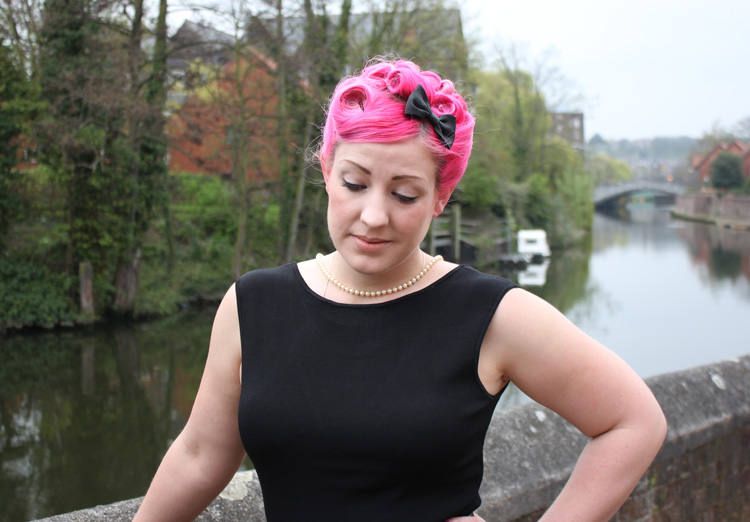 Whenever I post photos of myself in stupid stilettos someone always says they are too high for them to walk in. For the record, they're too high for me to walk in too and there are a pair of Primark ballet flats in my bag, just out of shot, that carried me too and from the restaurant! These are shoes for sitting and feeling elegant in!
So, onto sitting and looking pretty in La Tasca! Basically they've refurbished it to be a little fresher and brighter, with more of a tapas bar feel, where you can pop in for a light bite and some sangria. I think this is part of a move across the chain. I loved it. I felt like I was on holiday somewhere lovely and warm enjoying sangria and tapas instead of in Norwich at 6pm on a Friday night.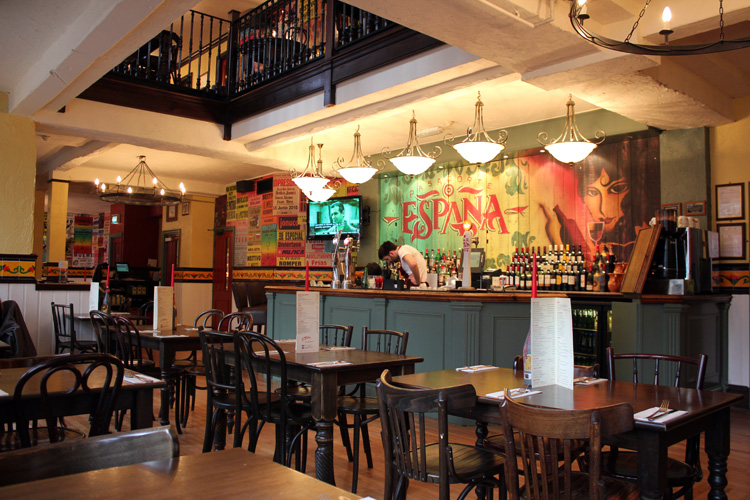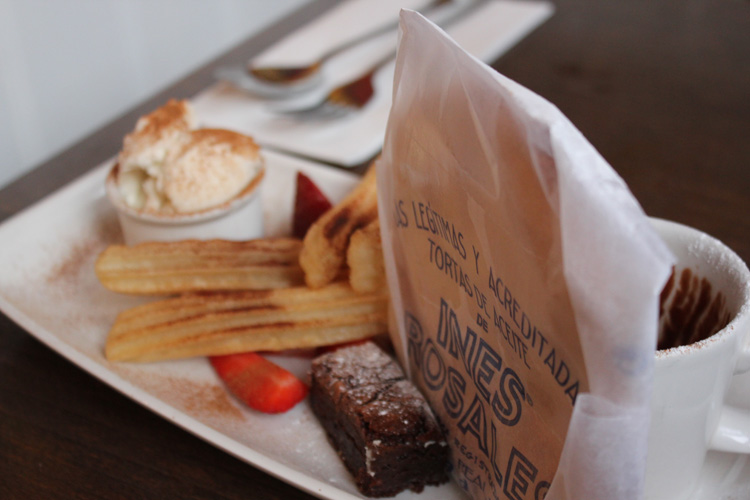 And after dinner I tripped off home for an early night, because the second part of my epic weekend involved an early train journey the next day, but I shall tell you about that later!
In the mean time, how was your weekend?
Shop the look…..