You're about to see something you won't see very often.
Me in flats in an outfit post, and not standing on my tip toes! Also looking slightly worried and squinty as the sun was in my eyes.
I don't really like myself in flats. I have short legs proportionally to my body and I feel like I just look all wrong. Even in a photo taken from slightly below, which allegedly makes my legs look longer, I feel like it looks like a photo taken from above.
No one but me can see this, obviously, but I can. So I thought I'd point it out to you so you can look for it and say "Oh yes! You're right! You're all out of proportion and sort of squashed looking."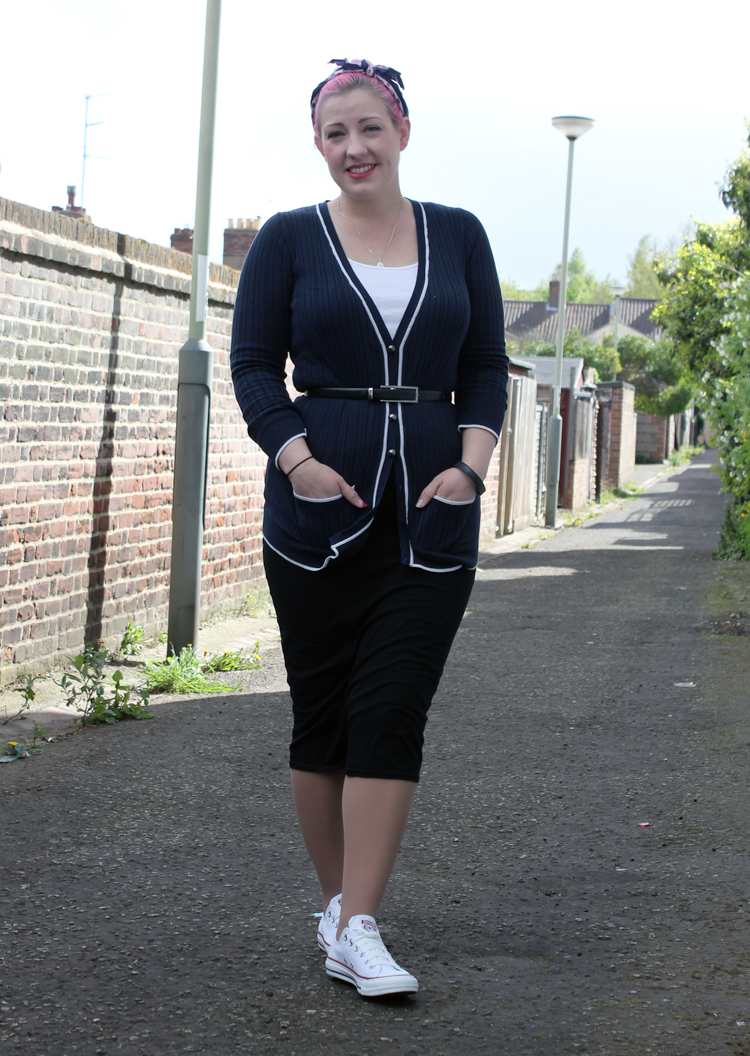 ♥ Vest – Tu @Sainsburys ♥ Cardigan – Primark ♥ Skirt – Primark ♥
♥ Converse c/o JD Sports ♥ Scarf & Belt – Vintage ♥
The reason for the flat shoes today is one of pain and misery, for I have an injured foot. Sob.
It's something I get now and again as I am overweight, have flat feet, and will insist on throwing myself around and doing all this exercise malarky, but when it flares up I have to make sure I wear proper supportive shoes with a bit of arch support in them. Normally I'm a Keds girl, but having worn mine TO ACTUAL DEATH last summer, to the point that there are bits flapping off them, I decided to take JD Sports up on their offer to send me a pair of Converse. These appear to be called Dainty Ox, which made me chortle, it's like they're describing ME!
I always call these types of shoes plimsolls, which is probably the sort of thing that makes teenagers roll their eyes about how out of touch old folk like me are. If you have perfect feet you can get a pair of copycats for next to nothing, but the fact is that I spend money on these sorts of shoes, because even though it hurts to spend money on shoes that aren't sparkly and stillettoey and lovely, these have arch support and moulded insides that the cheap ones don't and I'd like to be able to still walk when I'm 50.
I last had Converse when I was about 14, I used to wear them with the laces undone, because I was far too cool for laces, and they were also a size too big for me as Converse come up large. So, 20 years later, I remembered that lesson and got them to send me a 5, which fits perfectly. Excuse my smug face. I think it's very important to learn from the lessons life teaches you, especially if they are about shoes.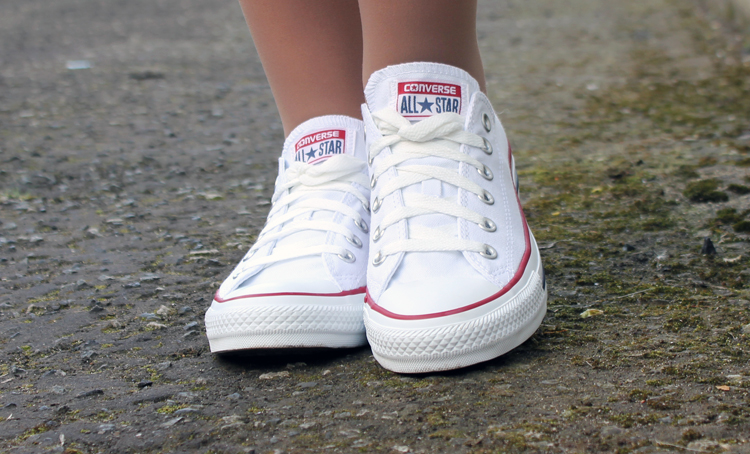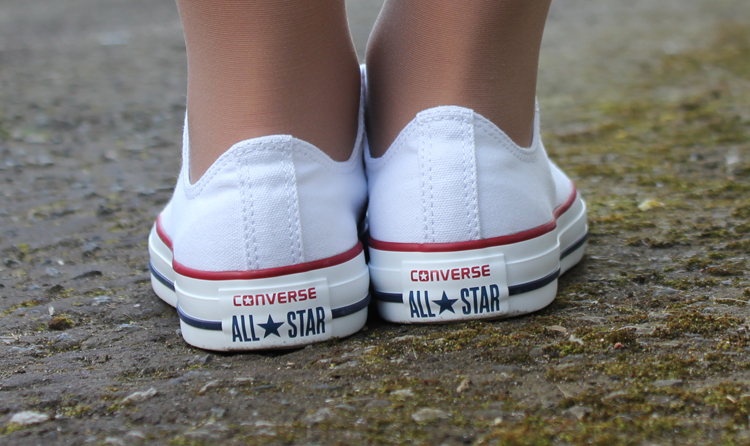 It's Good Friday today, and this is the actual outfit I am wearing as I sit here and type. I would post something more exciting and glamorous, but the fact is I spent the last week camping in the woods, then last night I went to Roller Derby and wore a helmet, and I haven't even washed my hair. Just scraped it into a top knot and wrapped it in a scarf, so I don't have anything more glamorous to post! This is an outfit to spend a Good Friday kicking around town, visiting a few bars to talk about Norwich Cocktail Week and probably using it as an excuse to drink cocktails.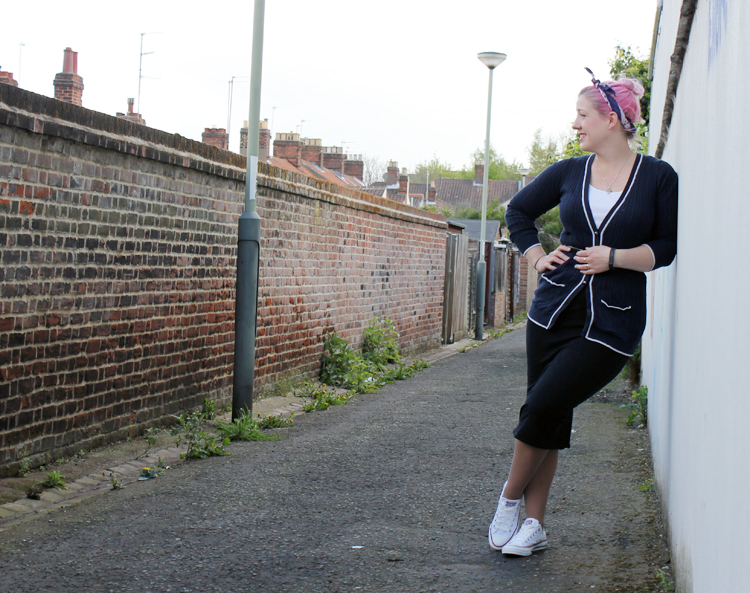 I hope you all have a wonderful long weekend, and have lots of exciting Easter plans!
Happy Easter!