Happy Bank Holiday Monday!
Surprisingly from where I sit at the moment it is NOT raining, which is a wonder, so shortly I will be heading out to make the most of the day, but I thought I'd pop in first with a quick outfit post. I know ANOTHER outfit post, I've obviously got over that whole "I hate my whole wardrobe" thing.
Todays outfit is special as it was what I wore on Saturday to attend the wedding of excellent blogger and all round lovely lady Landgirl1980.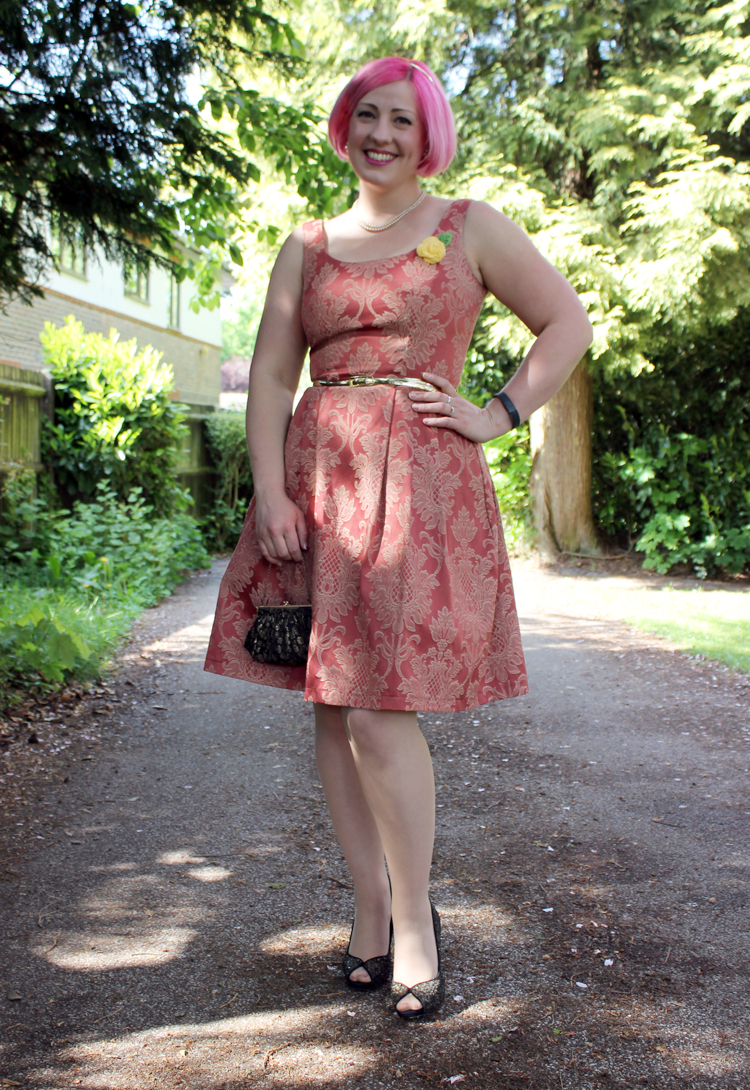 ♥ Dress – Poppy Valentine ♥ Shoes – Jean Michel-Cazabat ♥ Belt & Bag – Vintage ♥
♥Peals – My Nanas (vintage I guess!) ♥ Tights – Pamela Mann ♥
I confess to leaving outfit selection to the very last minute and then panicking slightly! I ended up in this Poppy Valentine dress that I hadn't worn for a while, I bought it all the way back in 2010, there's fashion people out there that think that's vintage! I added gold accessories, a belt taken from a 70s vintage dress, a 1950s handbag, my favourite sequin peep toes and the pink earrings I bought a few weeks ago, which sadly kept falling off my ears as the night went on and have now disintegrated, which is a shame.
Also those Pamela Mann tights again, I do love them!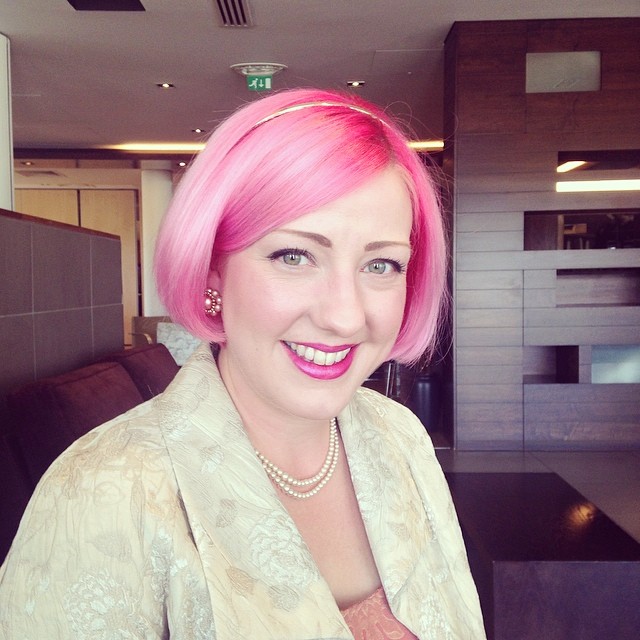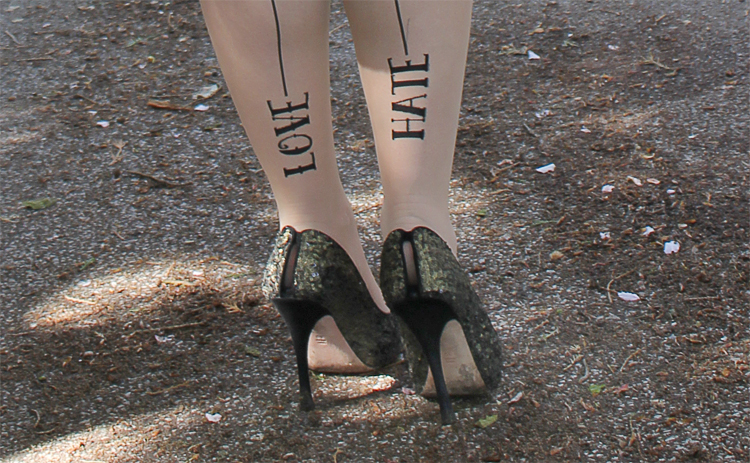 See that lovely little yellow flower on my dress? Landgirl1980 crocheted over 100 of those as button holes, she's very clever, and very patient! It was a lovely day, and lovely to catch up with some friends I don't see often enough. Somewhere will be a great photo of all of us. Sadly I didn't take it as I was too busy drinking wine, talking rubbish and dancing to do so.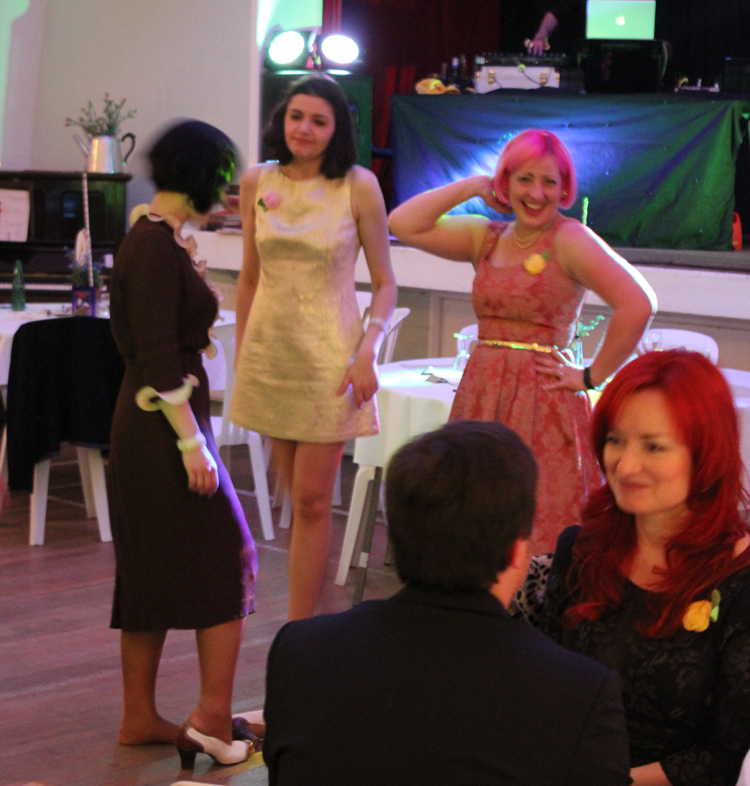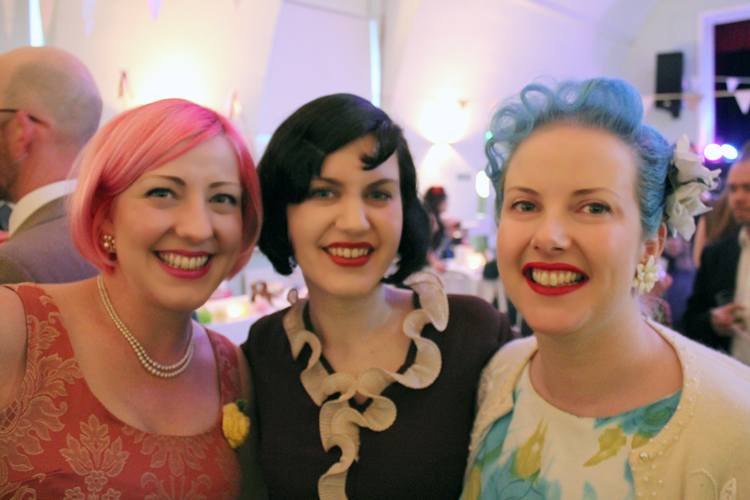 I would leave you at this point with lots of beautiful photos of the day, but most of the photos on my camera appear to be of gummy bears as the dioramas got ever more elaborate and scenes from Indiana Jones were reenacted, so instead I shall leave you with a few photos of lovely wedding things, and a couple of gummy bears.
Enjoy the rest of your bank holiday weekend!
Mwah!