So, I'm still all laid up with a sprained ankle.
It's not fun, and despite my unshakeable belief in my own magical healing powers after a week and a half it has mysteriously failed to be completely healed, almost as if the Doctor actually knew better than me when he said 4-6 weeks minimum. Humph.
Anyway, I have spent no time prancing around in high heels and glamorous frocks because of this injury and an awful lot of time sitting with my leg on a table watching episodes of Buffy & Castle on Netflix.
Saturday, however, was The Norfolk Brawds Heartlands Series game, and stupid sprained ankles weren't going to keep me away. Todays version of Roller Derby glam does not feature heels, but my trusty Chatham Marine deck shoes and some very funky Rock Tape strapping on my ankle (seriously, I love this stuff so much, it's a magic sports lifesaver in funky prints) along with a 20th Century Foxy 40s swing skirt and a vintage head scarf.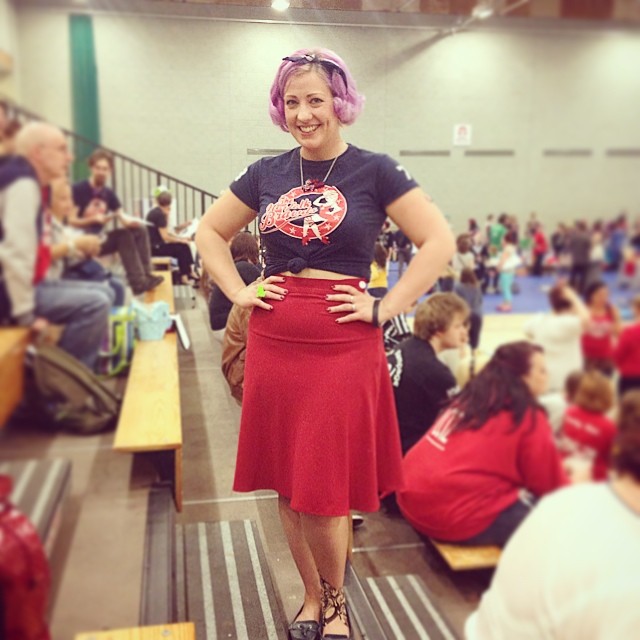 You really should keep your eyes open as I'll bet most of you have a local Roller Derby league, and it really is a great fun sport to watch. All you really need to know is that the player with the star on her helmet needs to get past the other teams players to score points and everything after that is fast paced, roller skating, hard hitting, screaming till your throat hurts fun!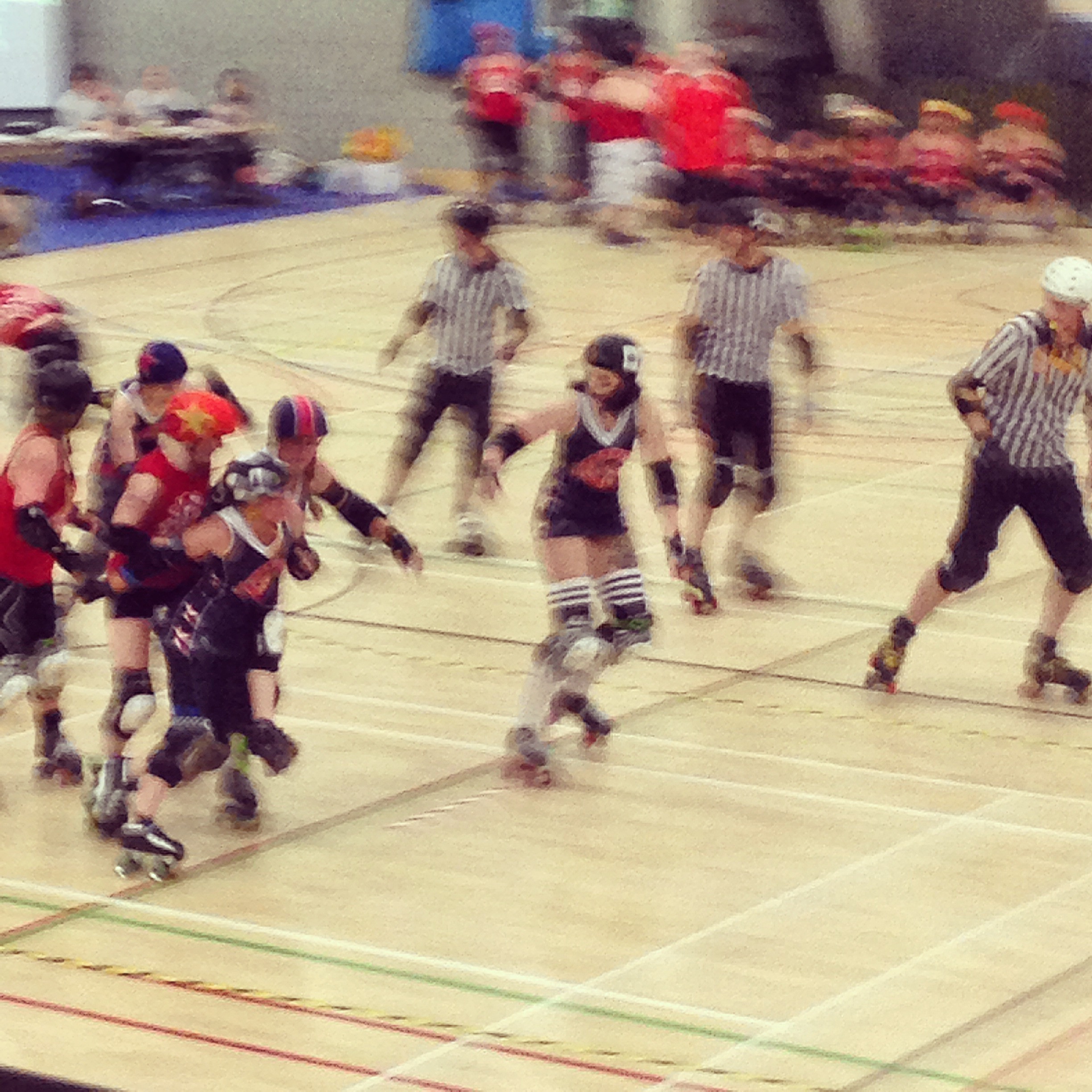 Sadly my team did not win on Saturday, but we played well regardless, and there are other reasons I love a Norfolk Brawds public bout!
First up. Bonny's Gold. Seriously awesome stuff, and we're so lucky to have our very own signature ale brewed for us by Golden Triangle Brewery.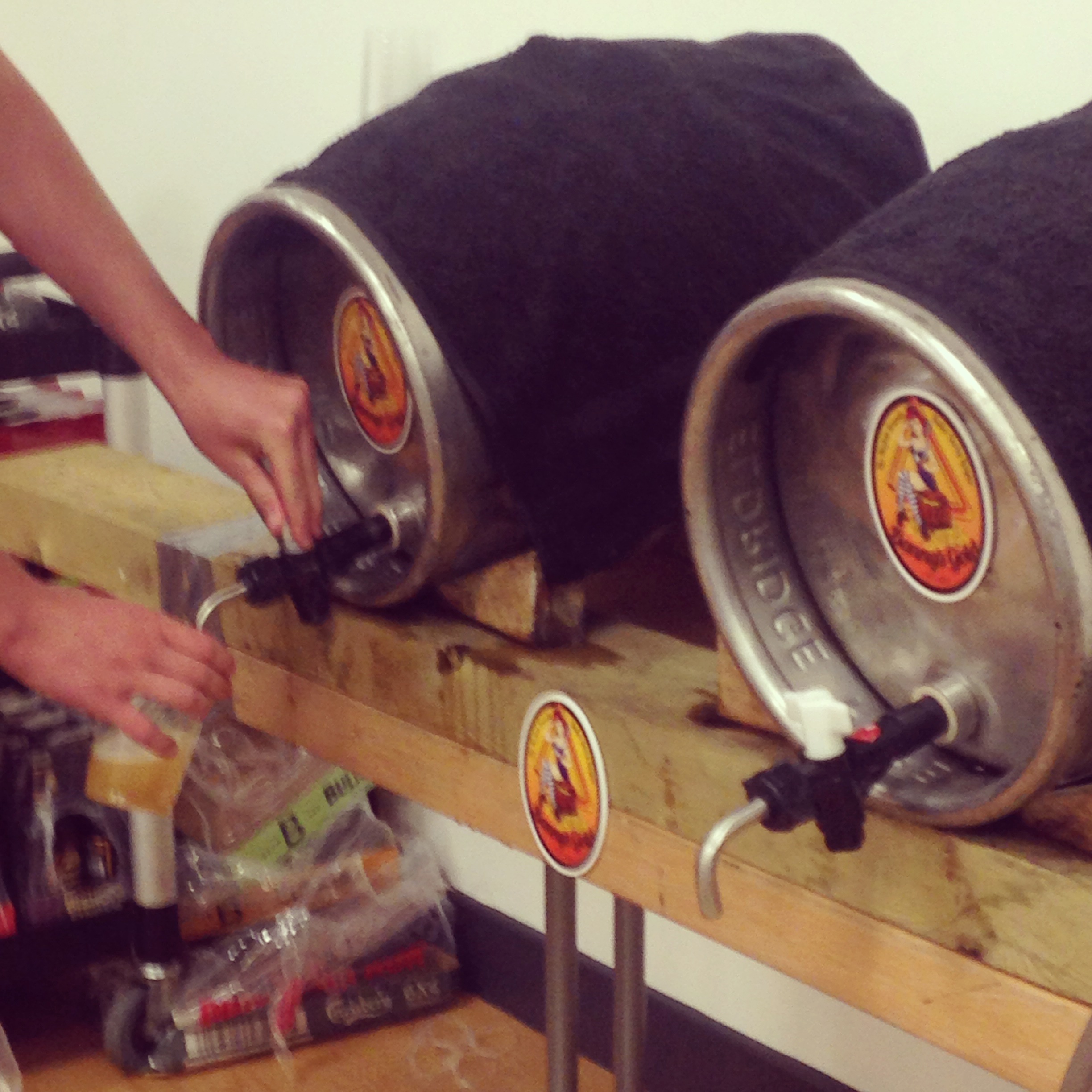 Next up, after Roller Derby and beer, is shopping. We generally have some pretty cool merchandise stalls around selling cool stuff. So this time I took actual money and went shopping. So todays post, while I sit with my leg on a table again, paying for all the running around on my sprained ankle I did on Saturday (beer, the great anaesthetic) is a bit of a haul post from the merch stalls at the bout!
First up, at Pin Pin Finds I got a 20% discount because I was wearing a Brawds T Shirt and got my hands on this yummy bird necklace. It's huge and dramatic, but strangely tasteful. She does some amazing insect and moth jewellery too that's worth checking out.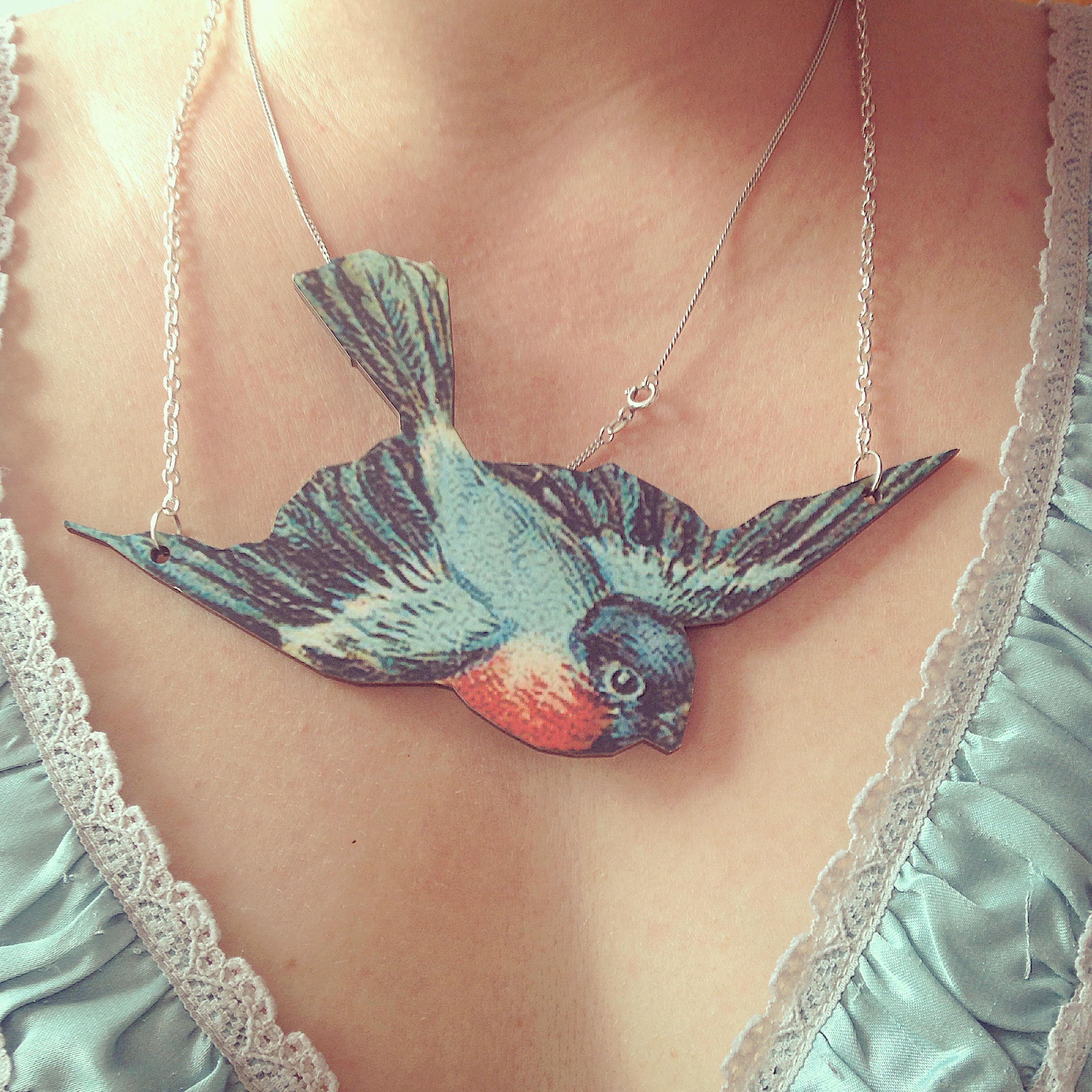 Next, I bought a pair of stained glass print leggings from Golden Unicorn. I will wear these for Roller Derby, but I also had other plans for them. Namely to channel Sandy from the end of Grease and wear them with this ASOS Bardot top and a pair of wedges. At the moment I can't wear these shoes because of aforementioned ankle, but I had to try it on, right?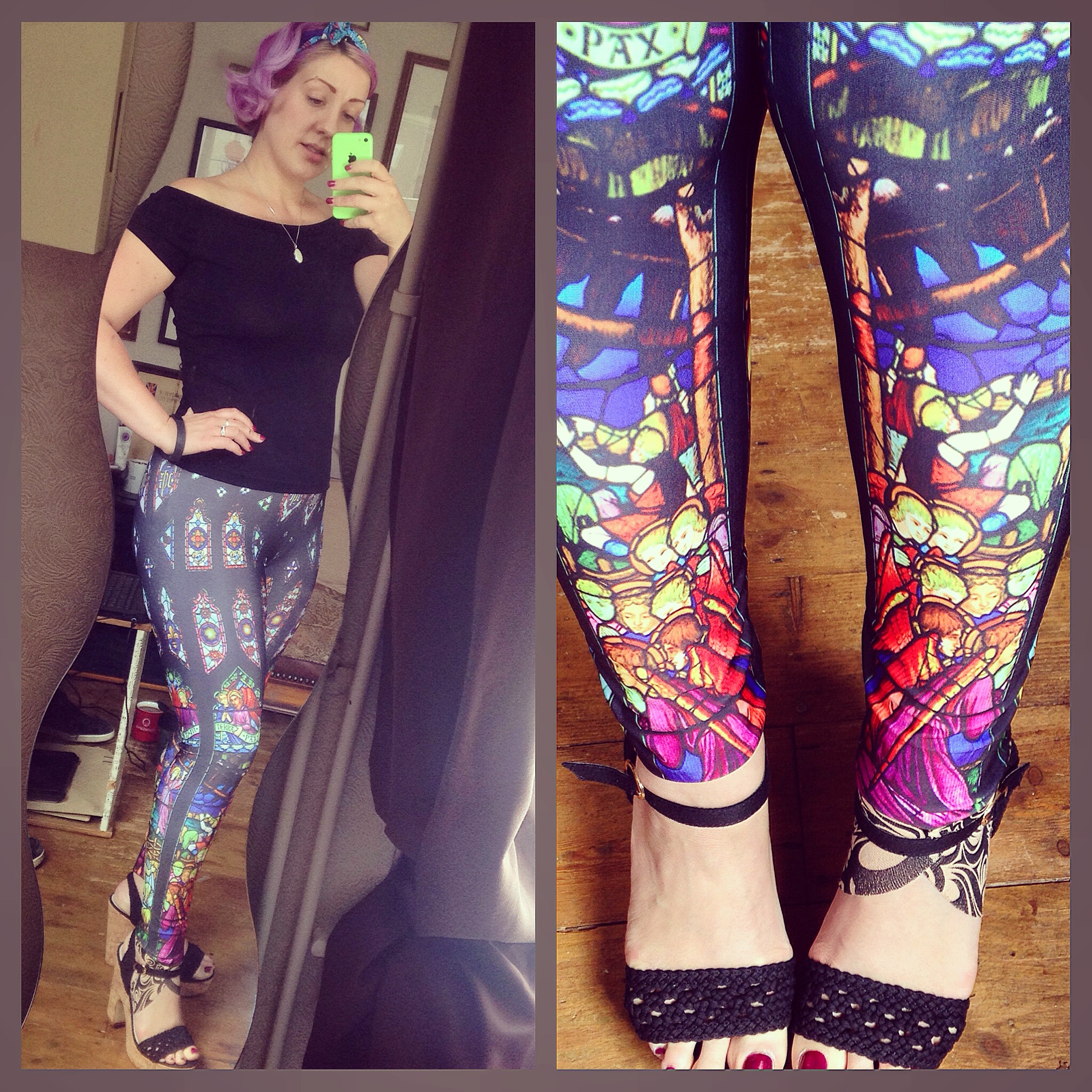 The last couple of things I bought were hair accessories.
Bad Kitty apparently had advance notice of my comic book print obsession and must have got these head scarves in especially for me.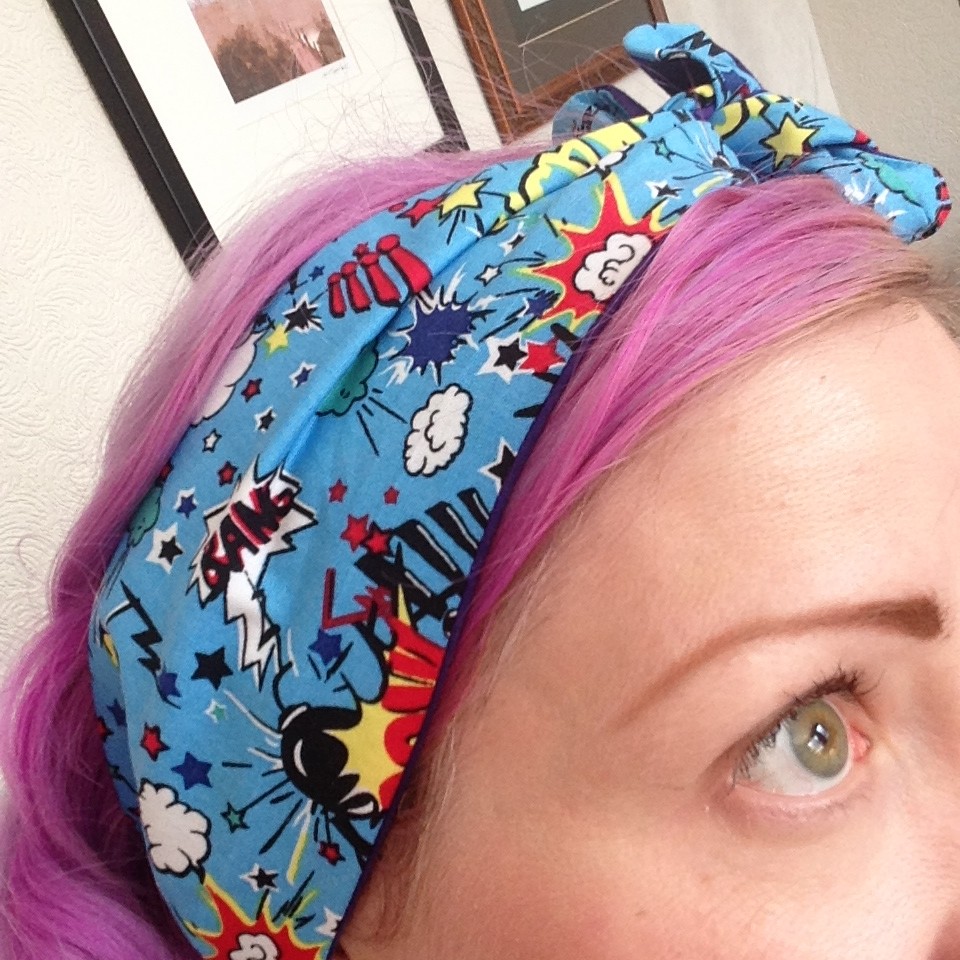 And finally at Last Gang Emporium I bought some little nautical bows to add to my nautical hair accessory collection for the next time I'm out being a Brawds supporter!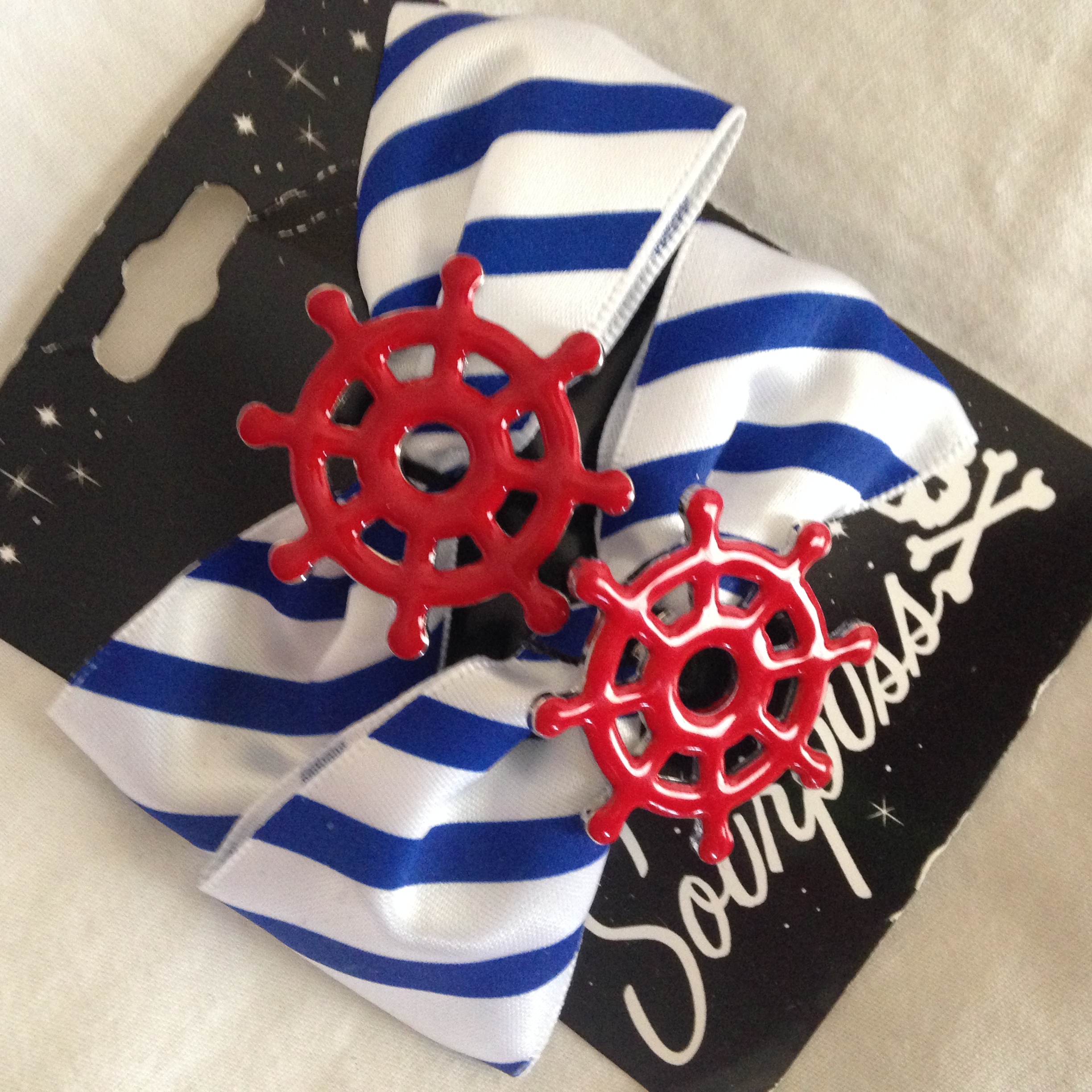 The next home bout for the Norfolk Brawds is in September, so I better get saving for the beer and shopping!
I hope you all had awesome weekends too!