Actually it's sort of a reintroduction.
I first introduced you to Lady Luck's Boutique all the way back in 2010 when I went in and took some photos of her beautiful shop in Norwich. Over the last 4 years Lady Luck, like several other boutiques I know, has taken her shop online only, with the bonus benefit that she is now able to offer even more amazing rockabilly, pin up and vintage inspired stock.
As I've been in love with Lady Luck's Boutique for about 4 years now I was really excited to welcome her as a sponsor of the blog. Everyone say "Hello!"

So today I thought I'd give you all a little introduction to the store and some of my favourite things in stock.
In the wardrobe section you can expect to find vintage inspired dresses, burlesque lingerie and some wardrobe essential accessories like wide stretchy belts and petticoats.
My favourites at the moment. I am so in love with the green dress particularly. It's only £39.95 so I am eyeing up my bank balance warily as I've been a bit spendy lately.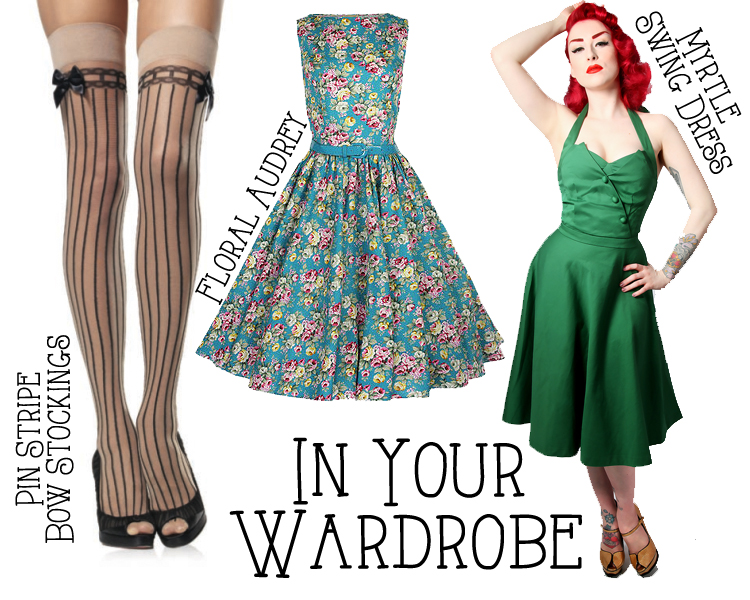 L-R Pin Stripe Stockings ♣ Audrey Style Floral Dress ♣ Myrtle Swing Dress
In the jewellery section there is a good selection of rockabilly and tiki jewellery. I love the bamboo earrings and bangles, but I also, for obvious reasons, have a soft spot for the roller derby necklace which is in the sale for £5!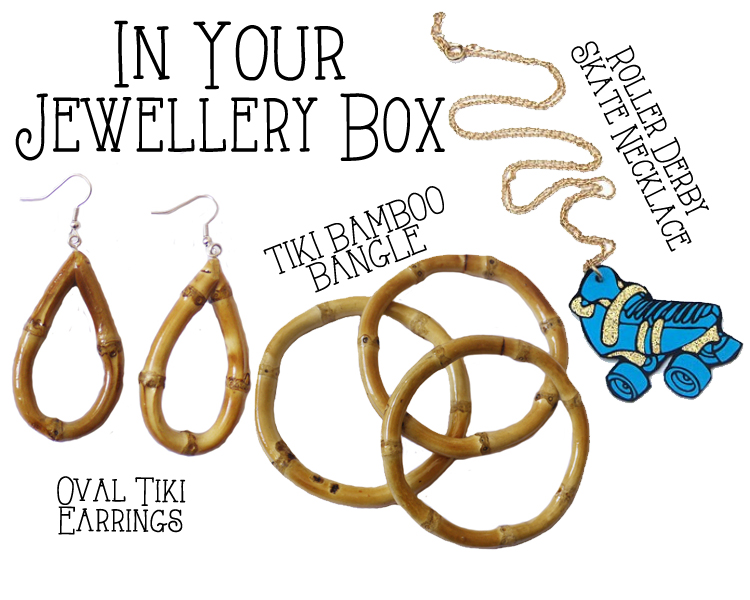 L-R Bamboo Earrings ♣ Tiki Bangle ♣ Roller Derby Necklace
Lady Lucks sells 3 brands of pin up and vintage inspired footwear. Bettie Page, Pin Up Couture and the slightly more crazy Bordello. I have a pair of Pin p Couture shoes that are surprisingly comfortable, so I highly recommend them!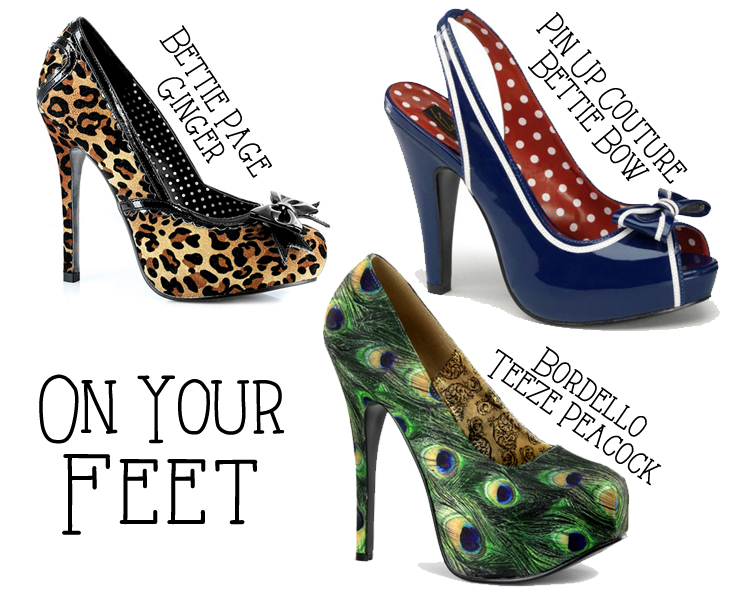 L-R Bettie Page Ginger Shoes ♣ Bordello Teeze Peacock Feather Shoes ♣ Pin Up Couture Bettie Bow Shoes
The handbags were one of the first things I fell in love with in Lady Lucks Boutique and now it's online they're just as gorgeous. The Lux de Ville mint bag is my absolute favourite.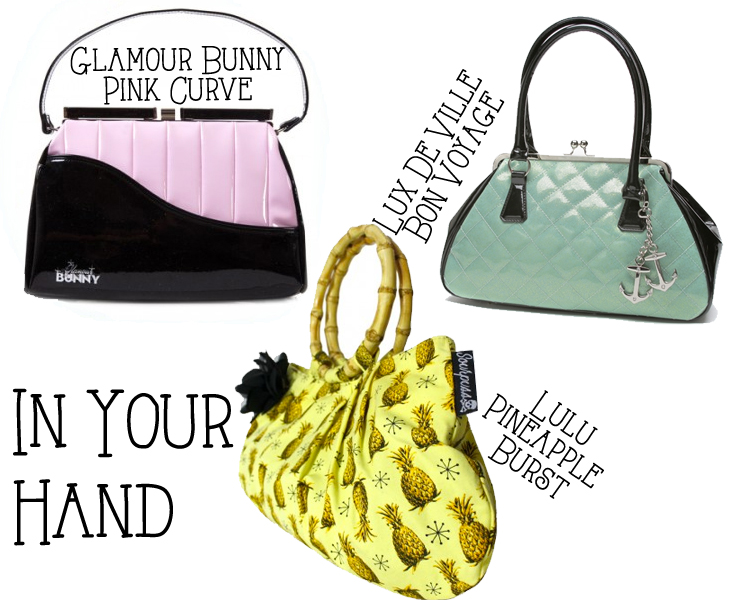 L-R Glamour Bunny Pink Curve Bag ♣ Lulu Pineapple Tiki Bag ♣ Lux De Ville Bon Voyage
Finally, Lady Luck's Boutique is kind of famous for its hair flowers. I have a gorgeous huge double orchid that I bought from here years ago, but she has a good range if you fancy a bit of tiki style this summer!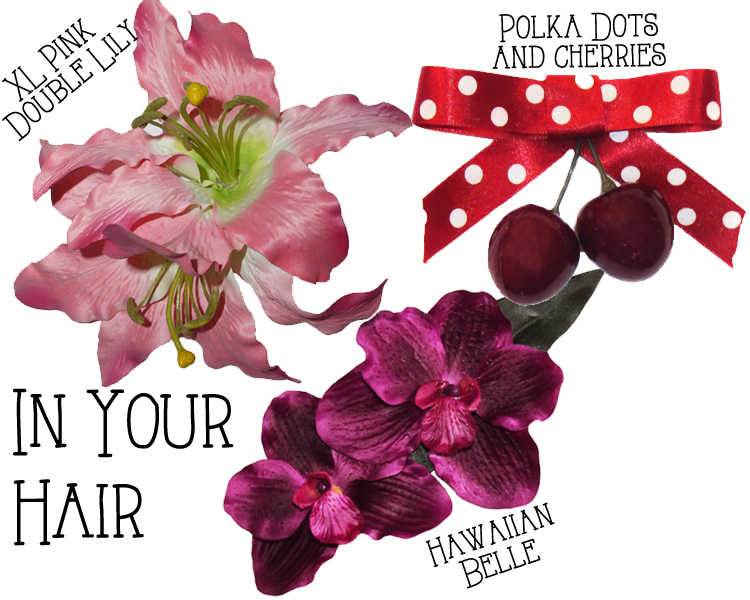 L-R XL Pink Double Lily ♣ Hawaiian Belle Tropical Flower ♣ Polka Dots & Cherries Bow
That's by way of a little introduction, I am currently imagining an outfit made up of that green myrtle dress, bettie page ginger shoes, tiki jewellery and hawaiian belle hair flower.
There's lots more on the site, so pay Lady Luck's Boutique a visit, it's excellent afternoon procrastination!
Happy Shopping!
Related