This is my favourite outfit I've never even worn.
I've had this corset since March, I know, MARCH! And I haven't had chance to wear it out of the house yet.
I'd planned to wear it when I went to Glamazon, but corsets aren't exactly the sort of thing you just slip into in a hurry, so with 5 minutes left to get dressed I had to change my plans. They're also not really the sort of thing you wear to the pub to drink pints of real ale, or out for a slap up meal, so I just haven't had chance to wear it.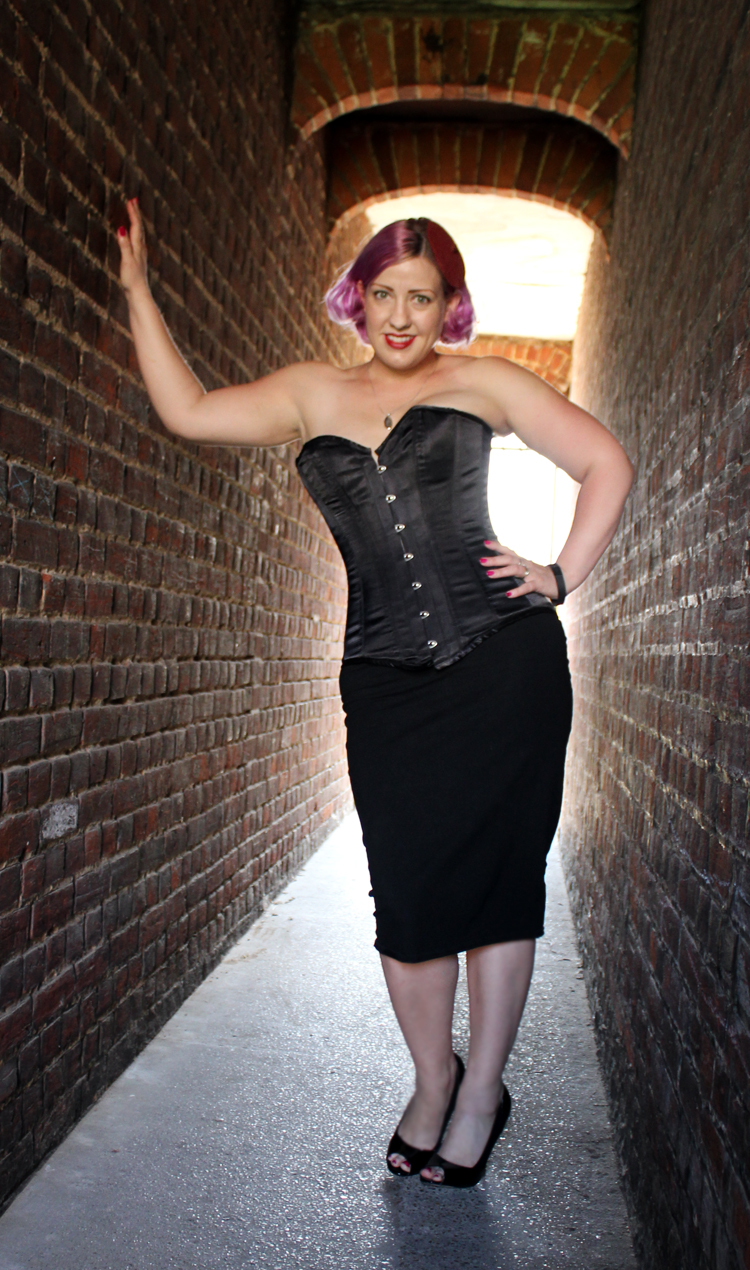 ♠ Corset c/o Corsets UK ♠ Skirt – Primark ♠ Shoes – ASOS ♠
♠ Beret – Betsy Hatter ♠
The sad truth is that at the moment my sprained ankle is STILL really painful, over 2 weeks since I injured it, and at the moment any outfit I leave the house in involves sensible supportive shoes. I went out in a pair of Mel flats on Friday night, which were flat, but not supportive, and I've paid for it all weekend. *sob* I miss pretty shoes.
But a girl can't wallow in misery and terrible shoes all the time, so I decided to play dress up with this outfit that I've been dying to wear for 3 months and lurk around in the alley way behind my house wearing shoes that in reality I can't actually walk more than a step in, I even took the strapping off my ankle. You may notice me using walls as support!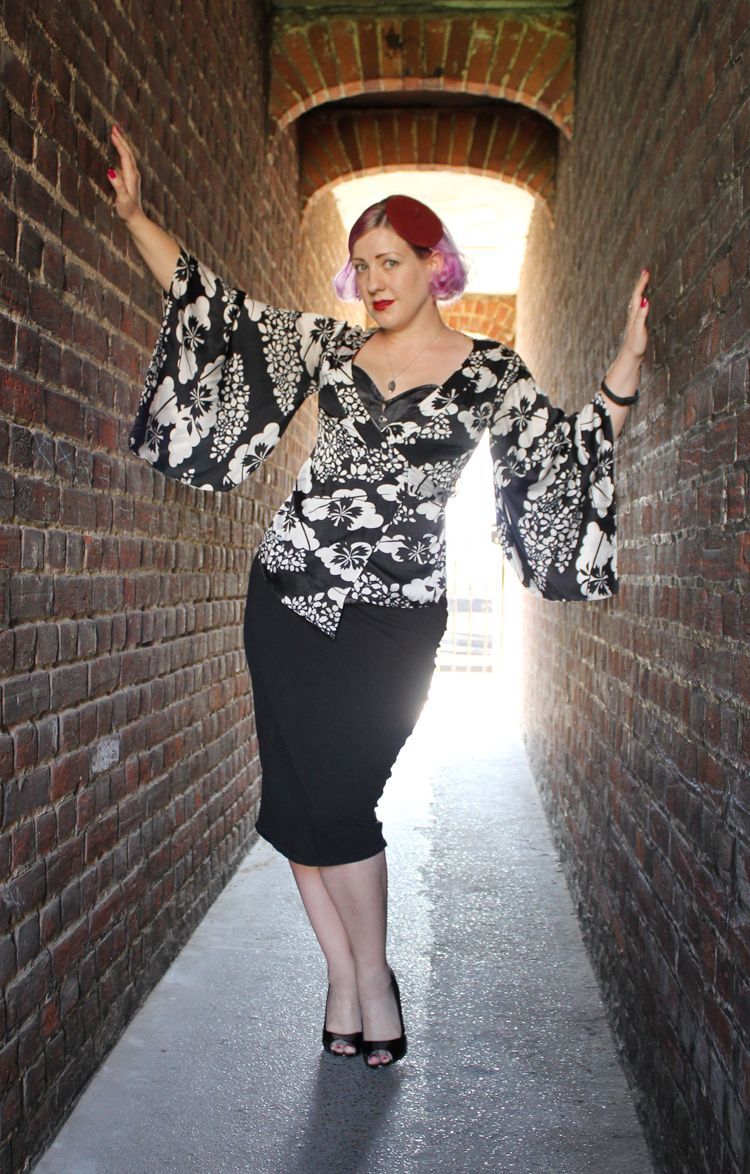 The corset is a classic black longline corset and was sent to me by Corsets UK and I think it looks great with this super old silk kimono top as a cover up, I bought it from Oasis about 10 years ago would you believe! I had hoped that I would also be able to wear it under more clothes, as I love the smooth line and lift that corsets give between your hips and waist, but being pear-shaped I can't quite get the bust area to fit well enough to be smooth under dresses. Next time I will go for an underbust corset for under clothes.
I have very wide shoulders and hips in comparison to my waist, and I find that corsets with a sweetheart neckline and dipped front at the bottom are more flattering on than ones that are straight across.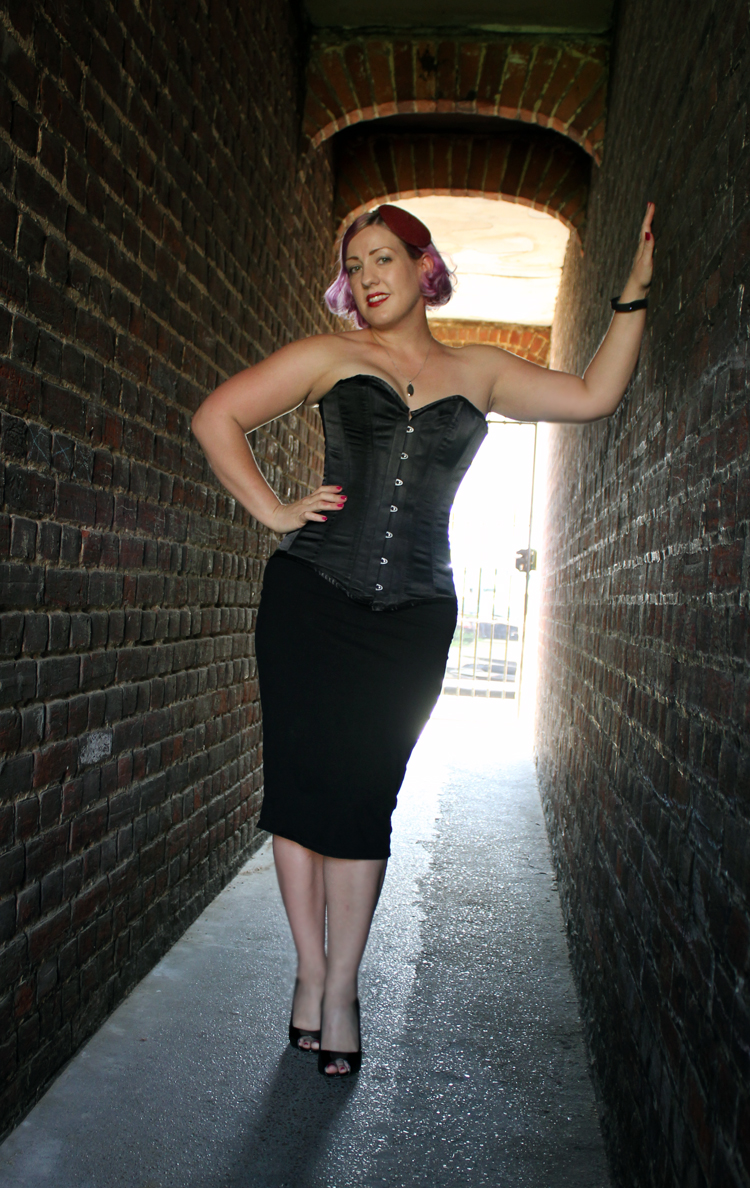 Another tip for corset wearing, is not to panic! When you are laced in they will feel scarily tight, but half an hour later when it's warmed up you might find you could go a little tighter still. I'd been wearing this about half an hour when the photos were taken, and could probably have gone a little tighter still at this point.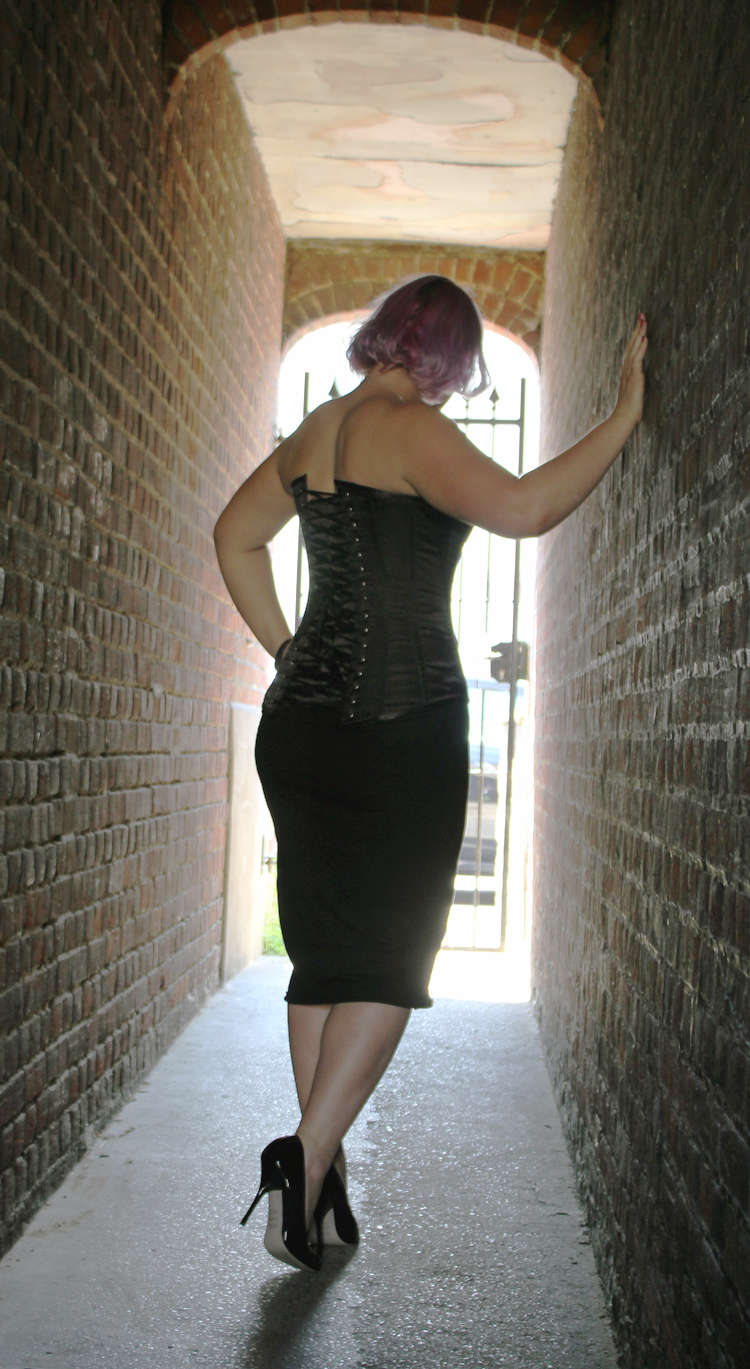 Hopefully come Autumn I'll be able to take this outfit out for the kind of evening it deserves, wearing silly, impractical shoes.