Jumpsuits are the ultimate in one stop dressing.
Like a good dress you can just throw them on to pop to the park for a picnic, or change your shoes and accessories and take them out for a night on the town. They make a particularly good alternative to an evening dress if dresses aren't your thing.
Originating from the 1930s beach pyjama, made in elegant materials like silk, they rapidly became acceptable as evening wear as well as day wear.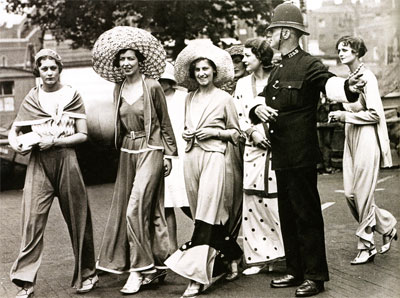 For day wear go with a 1930s beach pyjama inspired look in wooden wedges and a big floppy hat, and in the evening add a pair of heels and some glamorous costume jewellery, I think statement earrings work particularly well for a 1930s inspired look. (try online costume jewellery brand Pearl and Butler)
To make a jumpsuit work for a vintage inspired look chose one with a wide leg. Also look out for details like fluttery sleeves, halter necklines and art deco inspired prints which can make or break a look.
When buying be aware of your body length. Sometimes jumpsuits can cut you in half if you are long bodied, so look for brands that specialise in clothing for taller ladies, and adjust the leg length if you need to.
I've picked out my 5 favourite jumpsuits available from the High Street right now.
This jumpsuit is amazing for a 1930s inspired look. It has those lovely ruffled sleeves, and florals for evening wear is a very 1930s thing. wear it with silver accessories and fingerwaves.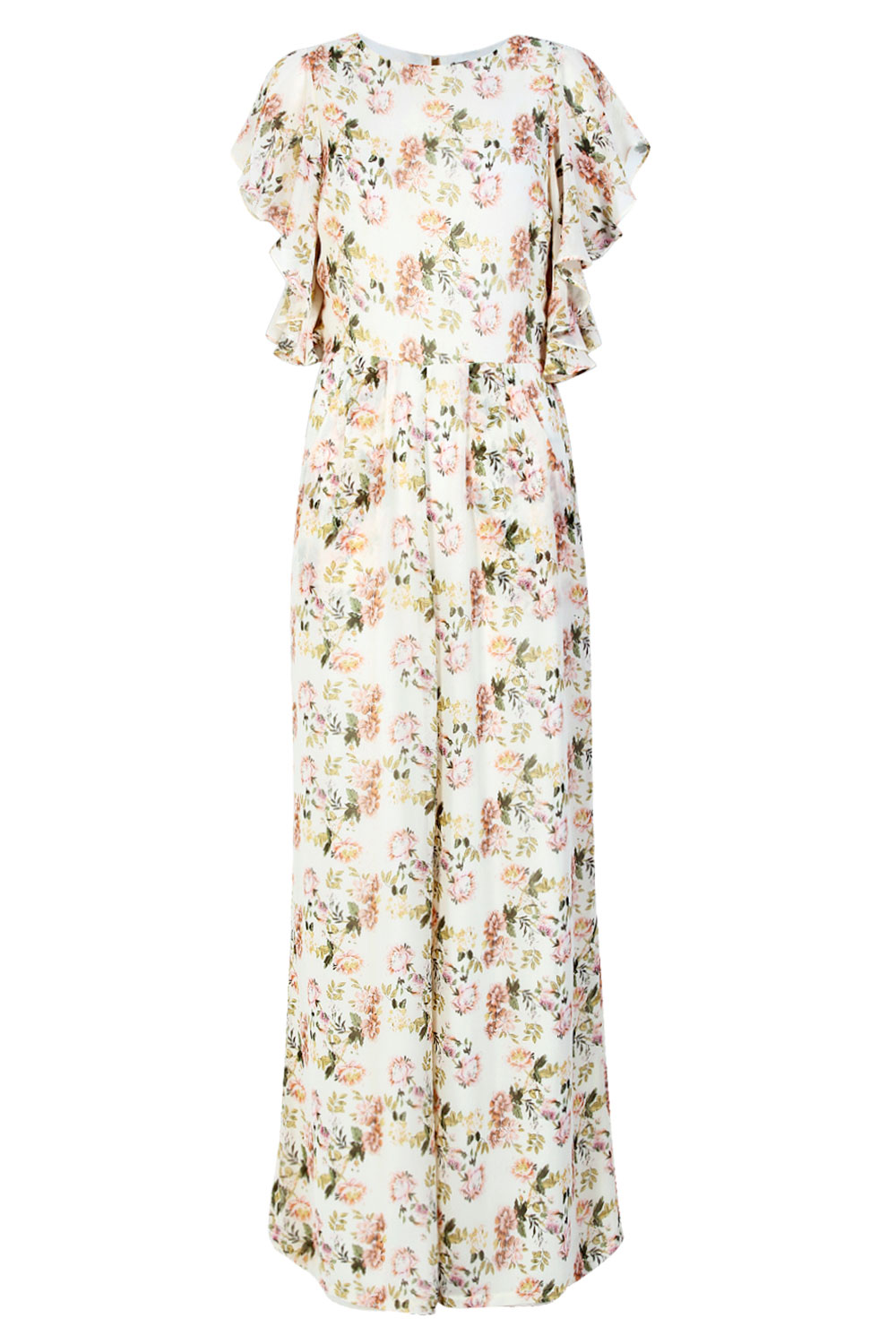 Made from a flowing jersey fabric with wide legs, this comes with a detachable necklace. I'm not keen on the necklace, but with the right jewellery this would be perfect as an evening dress alternative.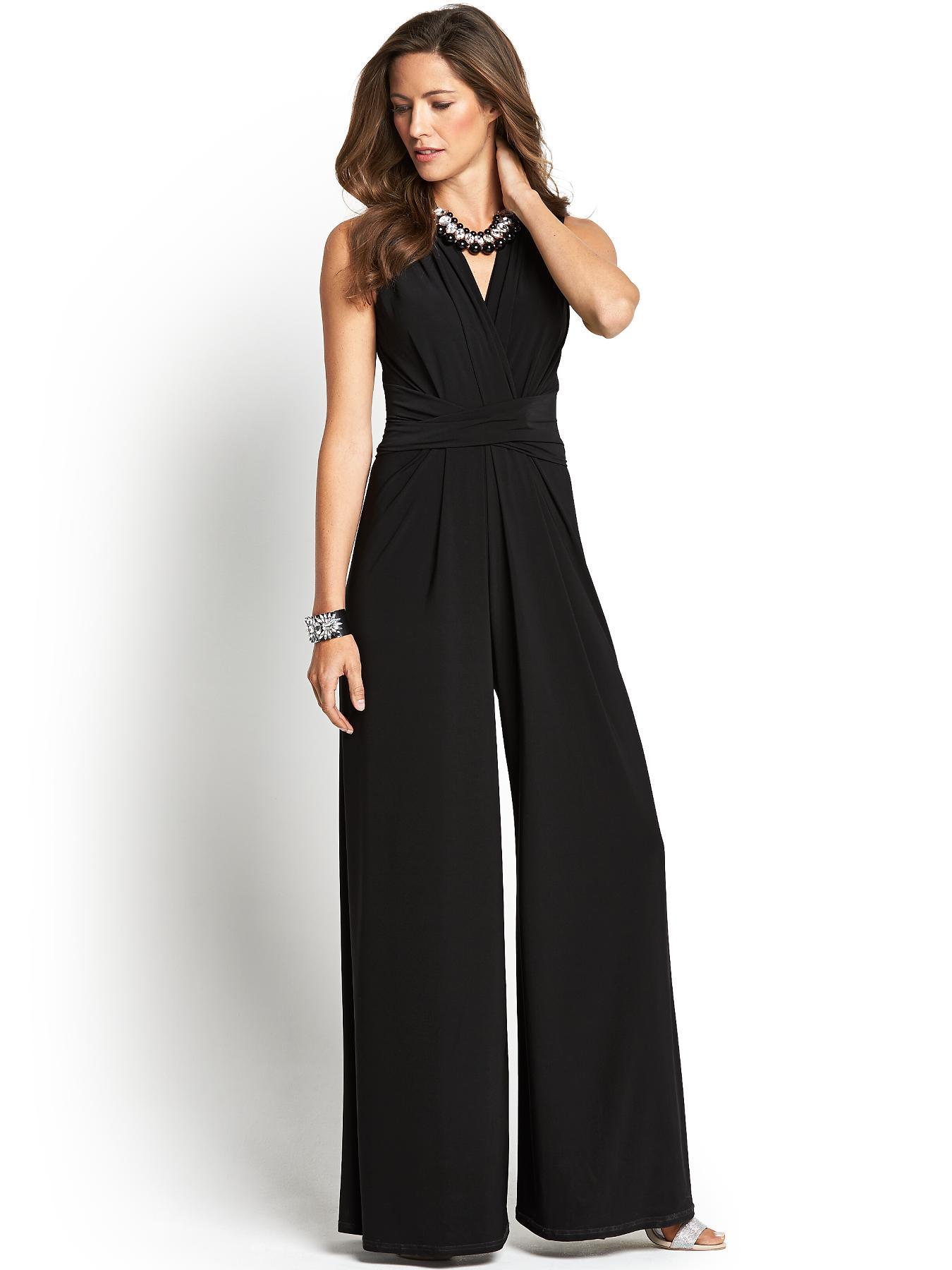 This is a much more structured wide leg style, with those same perfect loose fluttery sleeves. With the right hair and make up this could be total vintage glamour!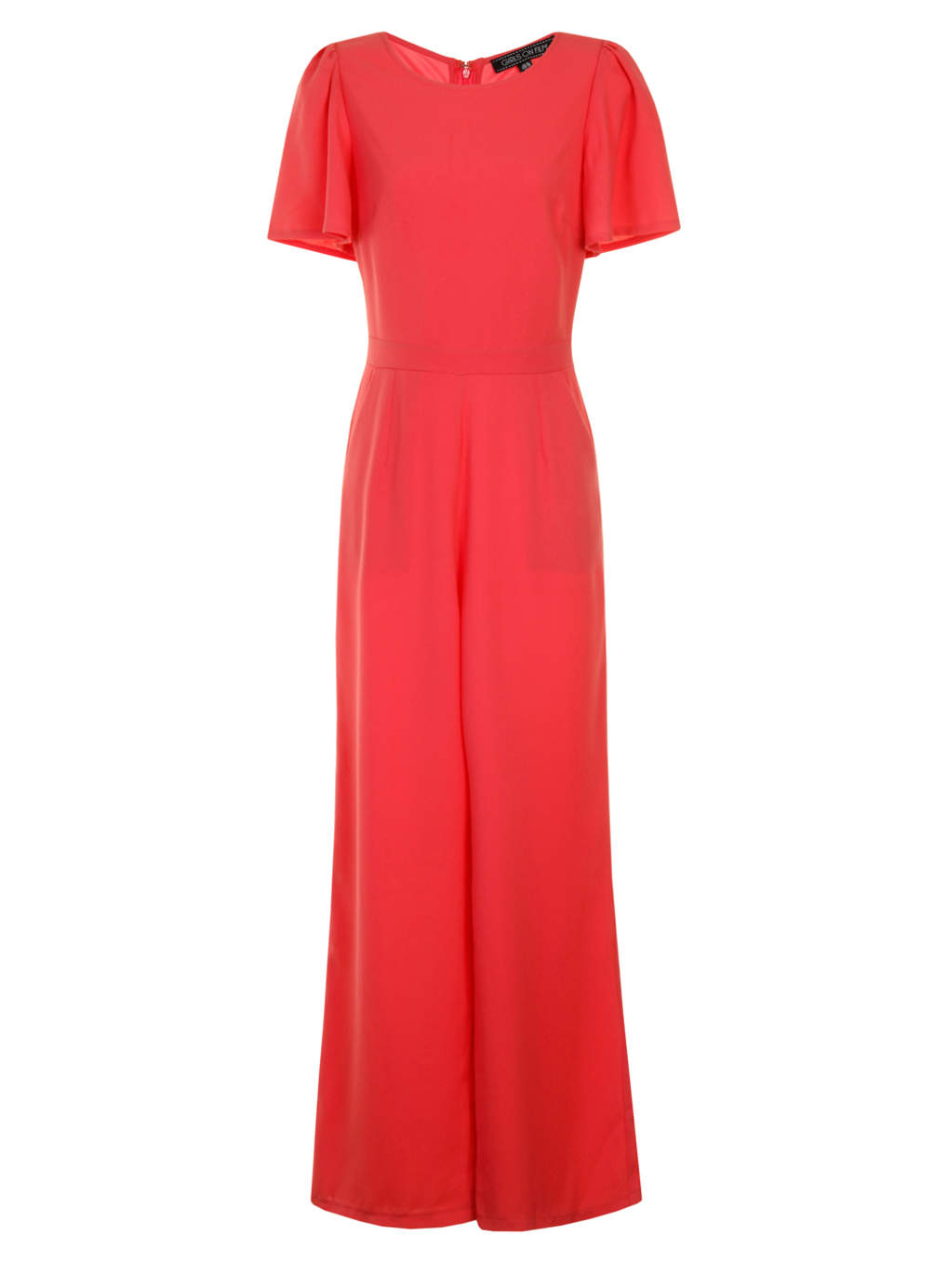 Another floral jumpsuit that works perfectly for a 1930s inspired evening look. Add some faux diamonds, a faux fur wrap and a glass of champagne.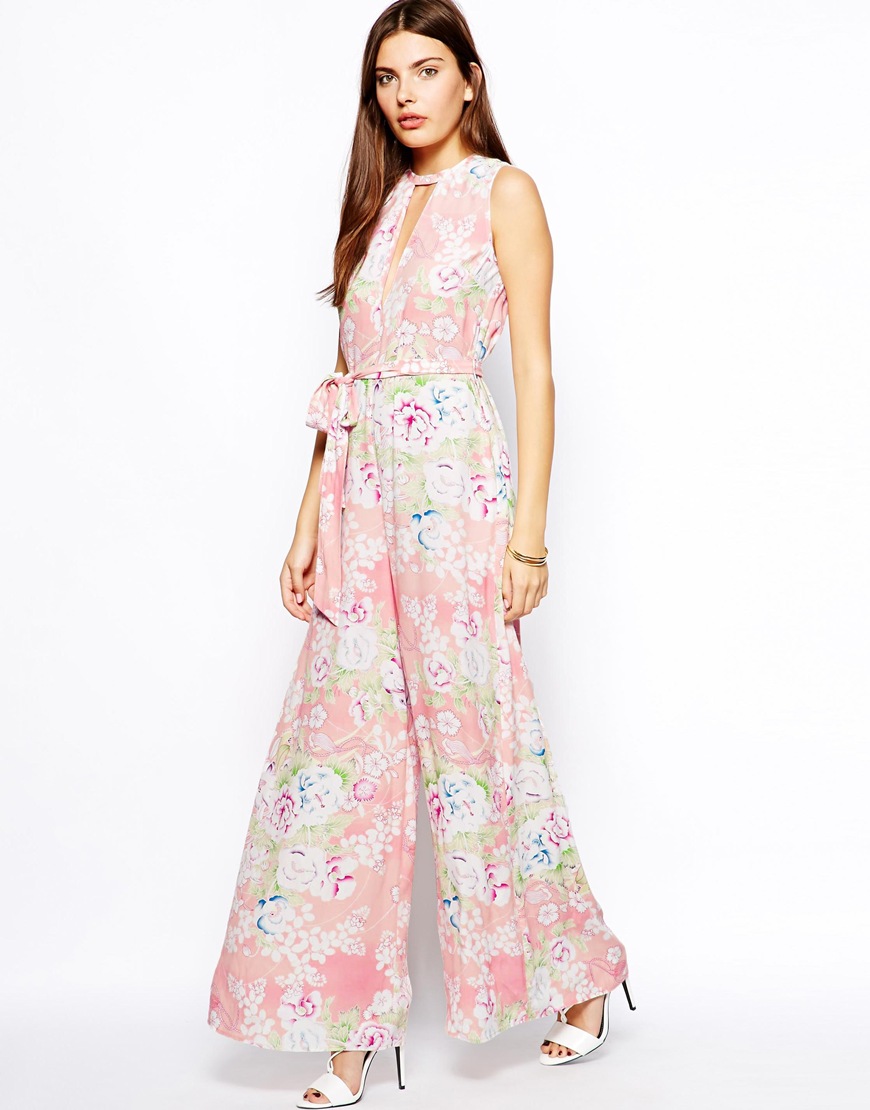 Another sleek black alternative to an evening dress. A jumpsuit like this is all about the accessories, hair and make up. It can be pure vintage glamour, or a little more Studio 54, depending on how you dress it up!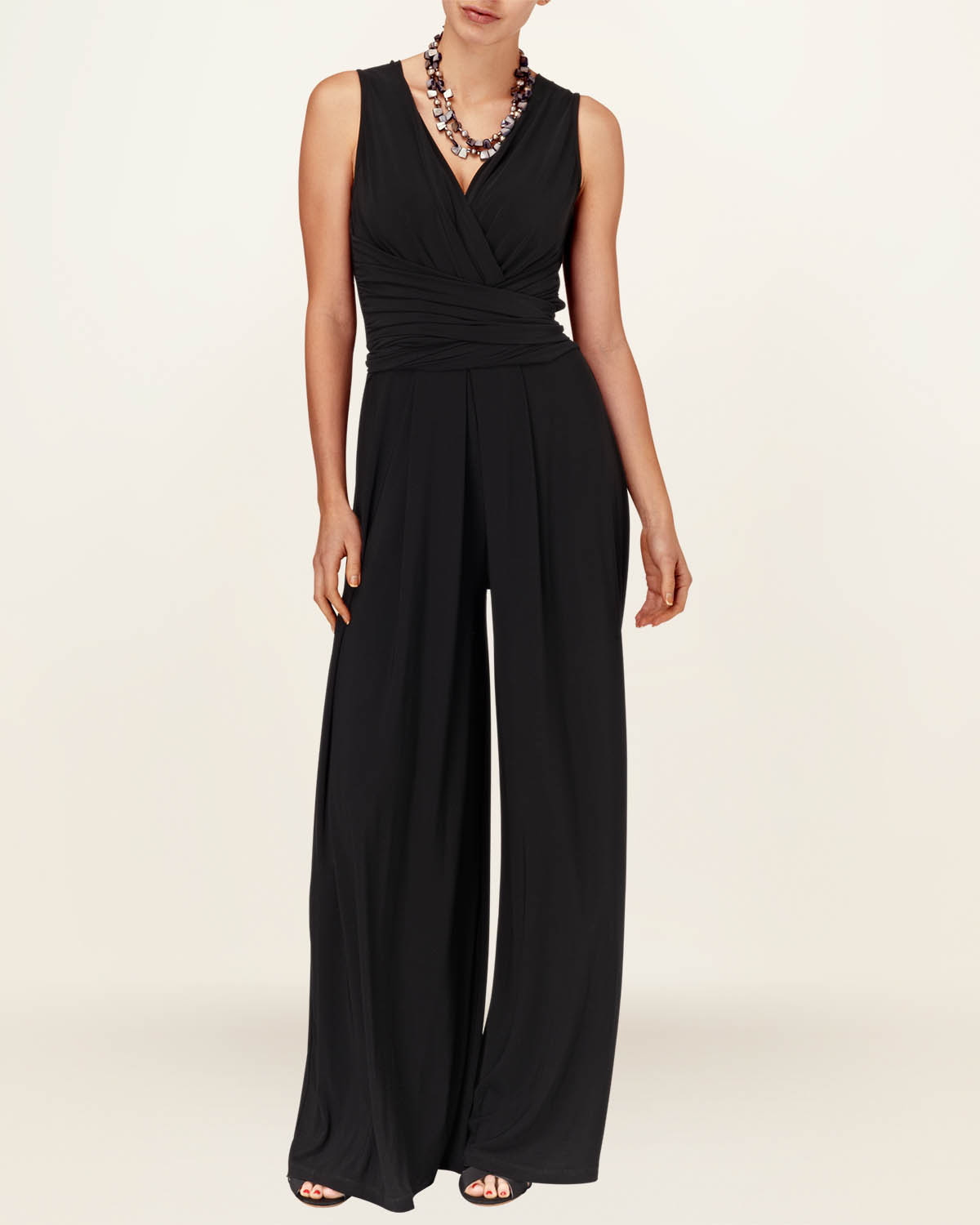 This post was produced in collaboration with Pearl & Butler costume jewellery, but all opinions on lovely jumpsuits are my own!