Oh. My. God. It's. Cold.
I would have known that already if I didn't work from home under a blanket with the heating on all day like the spoilt little Princess I am.
Wednesday nights is outdoor Circuits with the Norfolk Brawds at Style Health & Fitness, outdoors in "the Yard" which isn't any warmer for having walls around it trust me.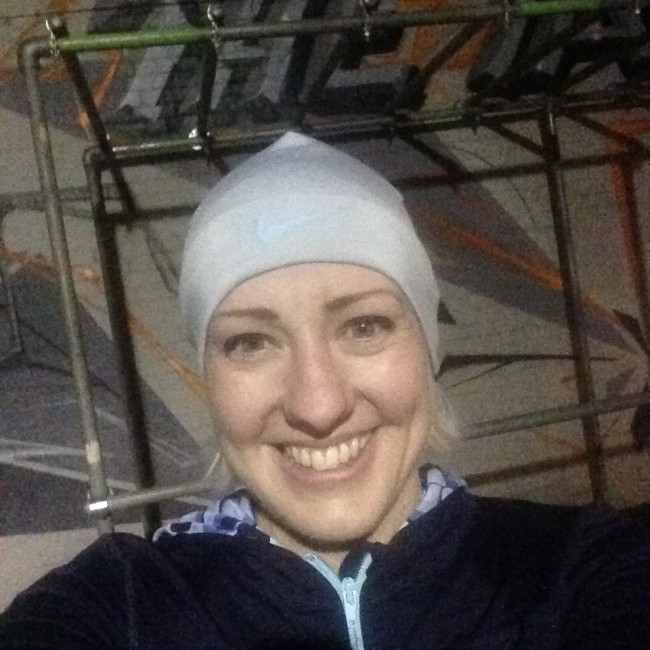 I did put all my cold weather gear on. Nike tank, hat and gloves with a Boden zip up hoodie over it, the same hoodie that was warm enough to get me round a Half Marathon in the rain, that'd be warm enough, right?
Well, on the run up there I was almost an ok temperature, I'll give my warm weather gear that. I ran at a comfortable pace, and was pretty pleased to discover my first mile was under 10 minutes, that's my first under 10 minute mile since June. Lets not celebrate the return of my previous fitness levels just yet, it was largely downhill or flat, but still, it felt pretty good.

I REALLY didn't want to go out in that freezing courtyard when we arrived. I am really terrible at being cold, it just short circuits something in my brain and I turn into a gibbering, grumpy, wreck, but I made it out anyway as I am brave and tough, obviously. (stop laughing at the back)
I soon warmed up after doing lunges up and down the running track a few times.
Tonights circuits felt tough, I don't know if it was because I was so cold. 10 stations including tyre flipping (fun) lunges with a weighted bar (hmmm) lifting a milk churn (kind of fun) hitting a punch bag with a baseball bat (TOTALLY fun) and burpees followed by jumping over a tyre (not at all fun ever).
A helpful tip for you, it is not possible to flip a tyre wearing running gloves as they have no grip. There, I'm sure that'll come in handy for you at some point, and then you'll thank me.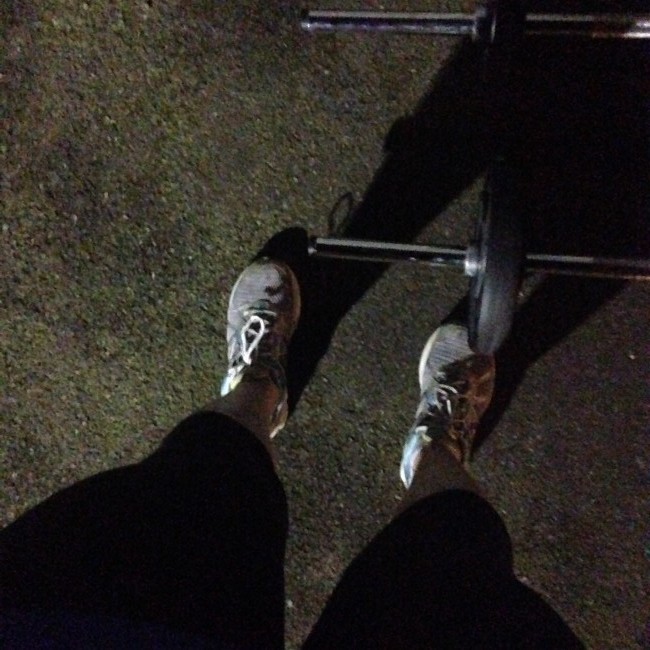 Far worse than any torture circuits could offer me, however, was the 2 mile walk home in the cold. I needed to go to the shop for something for dinner on the way home, but it was a brief respite of warm from the biting wind before I had to go back out and face it. I walked as fast as I can, before the shop I was very nearly back at a run, it's hard to run with a carrier bag full of yoghurt and toilet roll, however.
While I was walking by the river a man stared at me and said "ain't you cold", I kept my head down and just said "freezing" while I carried on my high speed route march home, and behind me I could hear his laughter ringing through the frozen air. Thanks for the support strange man.
Still, thankfully I left my heating on when I went out, which means my house is now boiling and I am gradually returning to a normal temperature.
Tonights dinner was frozen prawns and some "diet noodles" I had in the cupboard with thai green curry sauce. Mostly because the One Stop totally failed to have anything else decent I wanted to eat and one of my team mates mentioned thai curry so I immediately became obsessed with it.
Anyway, if you don't mind I shall leave you with my Janathon stats for week 4 while I go and warm up!
Miles Run: 3 (poor show)
Hours on skates: 7, that's like a WHOLE WORKING DAY.
Steps walked: 51,725
Selfies Photobombed: 2
Times I nearly froze to death: 1