It's Mother's Day this weekend.
A quick note for Americans, that's Mothering Sunday, the one we have in the UK, the one that's related to Easter and was originally about returning to your Mother Church, rather than the one that greetings cards companies made up to make you feel guilty about never seeing your Mother enough.
Of course, its religious beginnings have never stopped card companies getting in on the act, so make sure you remember to send your Mum a card, quick, there's still time!
I rarely get to see my Mum on Mother's Day because we live far apart, but this year I agreed to take part in a little campaign in collaboration with Lands End to get her something nice! My Mum has always been my style icon. I can remember being super proud of her at an open day for a college I was looking at as she looked so smart and glamorous amid a sea of tracksuits.
These days I think I would describe her style as casual but chic. She works in a bar, so needs practical clothes, but chooses bright colours and stretch fabrics so always looks good.
Here's my Mum with me and my Sister a couple of years ago!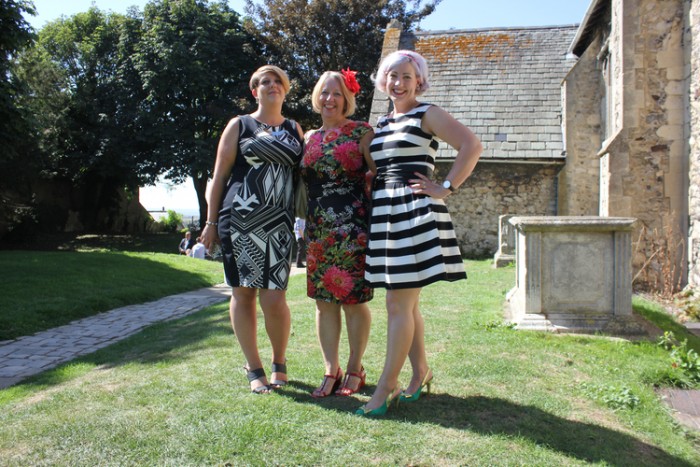 Land's End wanted me to create a mood board to show how I would style up my Mum, but I decided it would be fun to see how my Mum would style up herself and how different our two outfits were!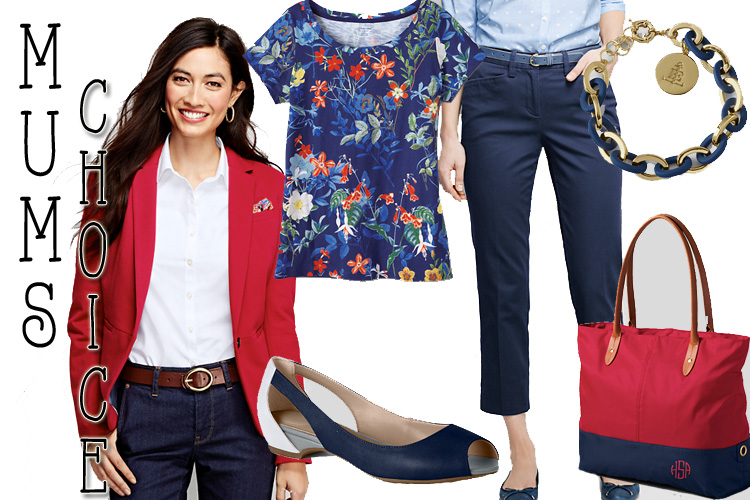 ♥ Digital Art Tee ♥ Red Blazer ♥ Navy Chinos♥
♥Bracelet ♥ Pumps ♥ Tote♥
My Mum chose a casual outfit with cropped chinos and open toed shoes set off with a bright floral t-shirt. As soon as I saw this I imagined it as a sight seeing outfit, I think my Mum needs a holiday! I'm loving the slightly nautical feel to the navy and red!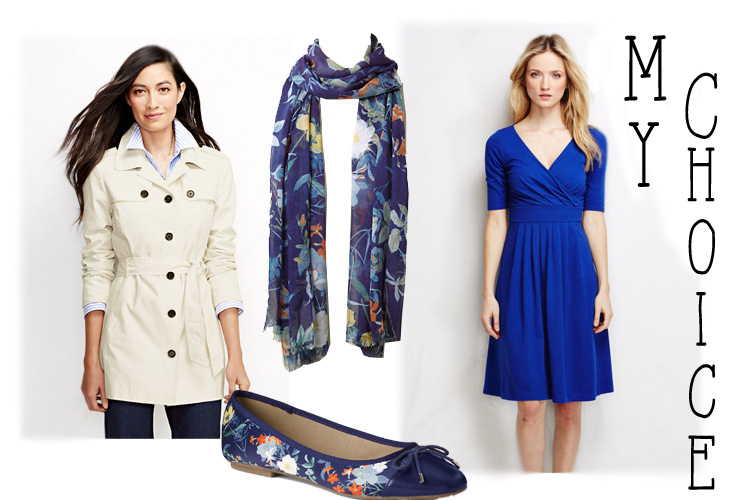 ♥ Blue Dress ♥ Cream Trench ♥ Scarf ♥ Ballet Pumps ♥
For my choice of outfit, I knew I wanted to put my Mum in a dress. She looks amazing in bright colours so I chose this beautiful cobalt blue. I thought the neckline might be a bit low, so I chose a floral scarf, coincidentally the same floral as Mum picked out for the t-shirt, and followed it through with ballet pumps with the same print. I also added a lightweight trench in cream, because it is still chilly out! I was looking for an orange bag to pick out the orange in the flowers, but they didn't have one, and I very nearly picked out the same bracelet as my Mum to go with it too, but in the end I decided to keep it simple!
Which is your favourite?
This post was produced in collaboration with Lands End. They gave my Mum a budget to pick out some clothes for herself, all opinions are my own and I thought they were awesome, except my Mum never bought any of the things I picked. Humph!