Obviously this week we're all basking in what Britain calls a Heatwave.
I'm pretty sure that *secretly* we all know the rest of the world is sniggering at a country that thinks 25 degrees for a week is a Heatwave, but still, for us it's time to dust off the shorts, head out to turn ourselves lobster red in pub beer gardens and complain incessantly about how hot it is despite the fact we've spent the last month complaining that there is no sun.
Anyway, this particular heatwave sort of started on Saturday, then took  a short break to rain a lot while I had a picnic, before it returned on Monday.
So obviously I decided to spend Saturday sat inside in dark bars for most of the day. We went down to check out a few bars on Riverside and have a chat with them about Norwich Cocktail Week and I wore my most heatwave friendly outfit and felt a little bit like I was on holiday.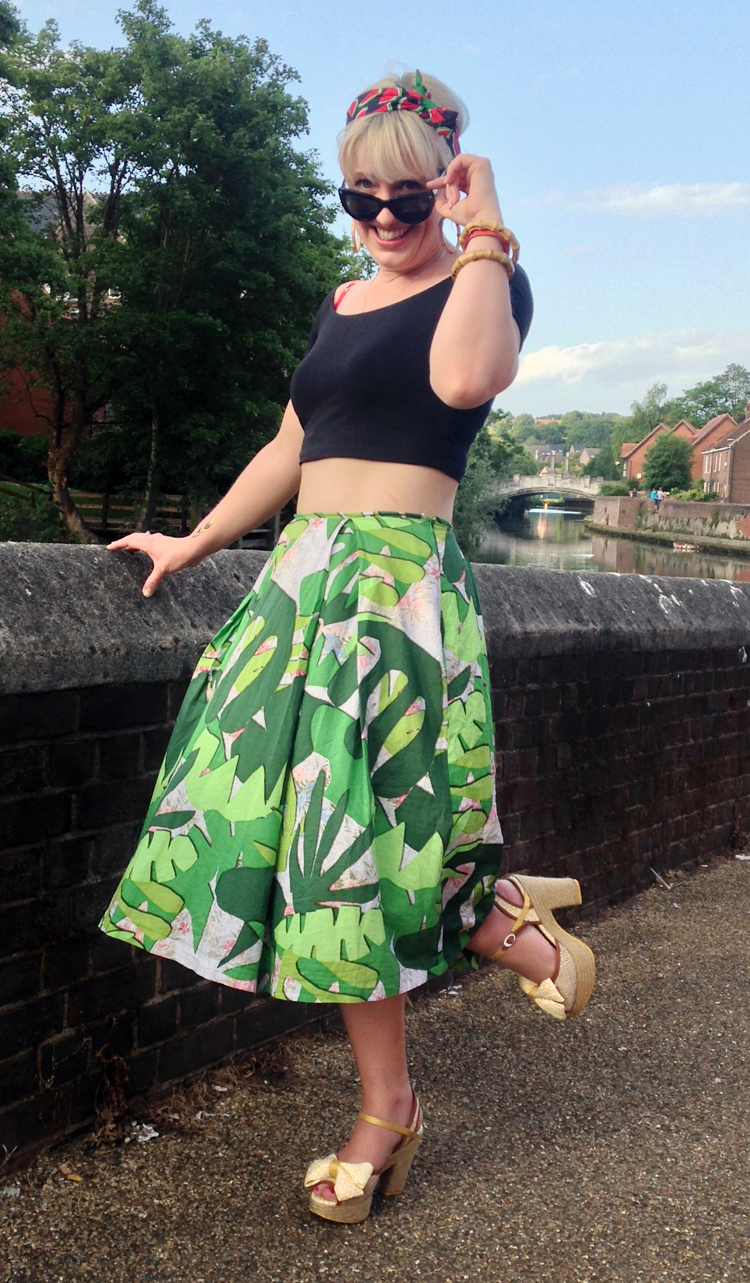 ♥ Crop Top – ASOS ♥ Skirt – Antoni & Alison (via TK Maxx) ♥
♥ Shoes – Irregular Choice* ♥
♥  Earrings & Bracelets – Lady Lucks Boutique ♥ Headscarf – Bad Kitty ♥
I feel like I should add that at this point I was about 7 or 8 cocktails into the day, which should explain the manic grin on my face. They can't have been particularly strong cocktails or I would have been crawling up the road, but still, I think we should all be grateful that I am upright in these photos and not sprawled across the floor.
The photos were also taken on my phone not my DSLR (GASP! BAD blogger!) so I apologise that they're a bit blurry.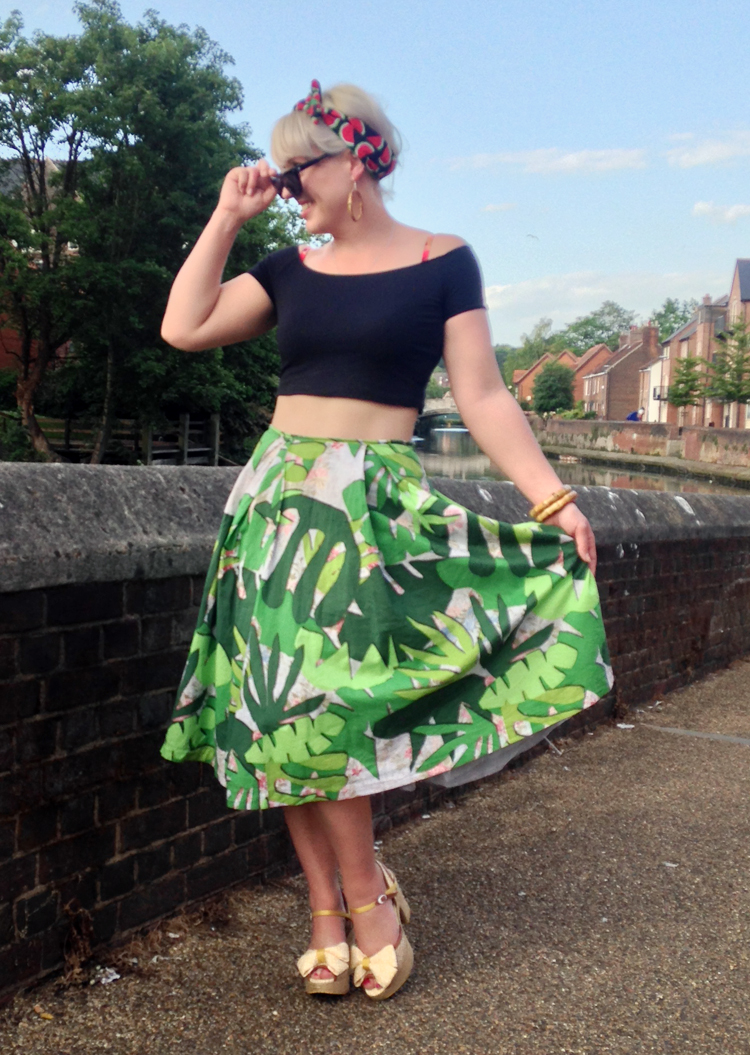 This outfit made me feel a little bit like I should be telling peoples fortunes in a tent at the fair with big hoop earrings and a head scarf.
This is one of my go to hot weather hair dos, keep it off my neck in a scarf, nice and easy. This scarf is from Bad Kitty and I own a few with funky prints, it was very popular on Instagram but I am kicking myself that I didn't think to wear the one I was actually wearing on my picnic on Sunday, it had cocktails on it and would have been way more appropriate to drink Peanut Butter Martinis (yes, that's right, YUM!)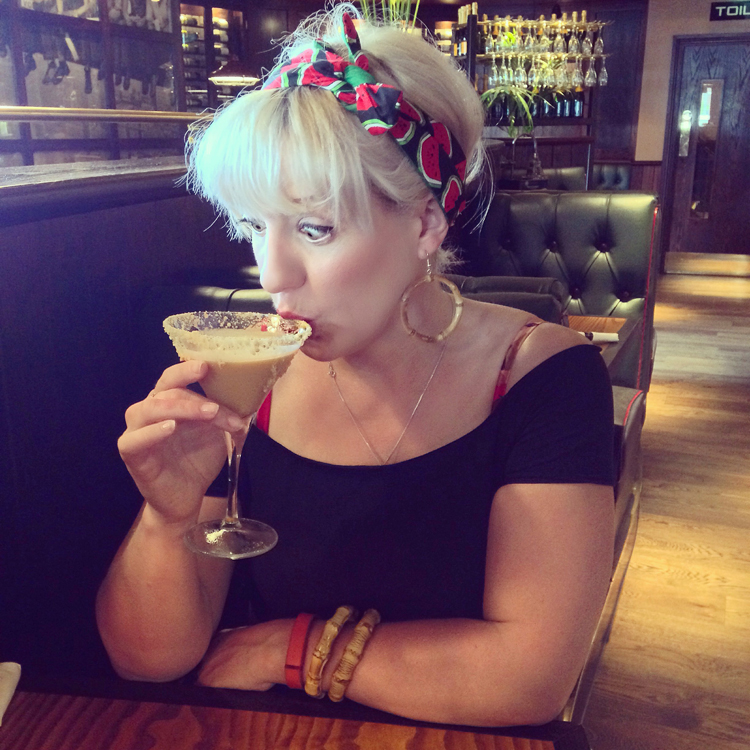 It was actually a pretty productive day, which isn't something you can often say about a day spent drinking cocktails! You may also spot a few less Cocktail photos on my Instagram these days, as Norwich Cocktail Week now has it's very own, so if you want to chart my slide into debauchery while pretending it's work, you can do it here!