I could have sworn that I'd already written this post.
But when I started pondering the places I like to buy clothes, I realised I hadn't.
I've written about my favourite places to buy vintage inspired style, including High Street and Repro brands, I've written about my favourite eBay shops for repro and original vintage, but I've never actually shared a post of my favourite dedicated Vintage Repro brands.
So, here that post is! I've tried to keep these as brands that I own and wear products from myself, though a couple of them are ones I only lust over from afar and fondle their fabrics!
So, in alphabetical order, my top vintage reproduction clothing brands from personal experience!
Bettie Page is a US brand and I invested in one of their dresses when I went to Las Vegas. It's a gorgeous dress that I don't get to wear half often enough! They have a lot of gorgeous styles, their clothing is made in the USA, and they ship to the UK directly for $25.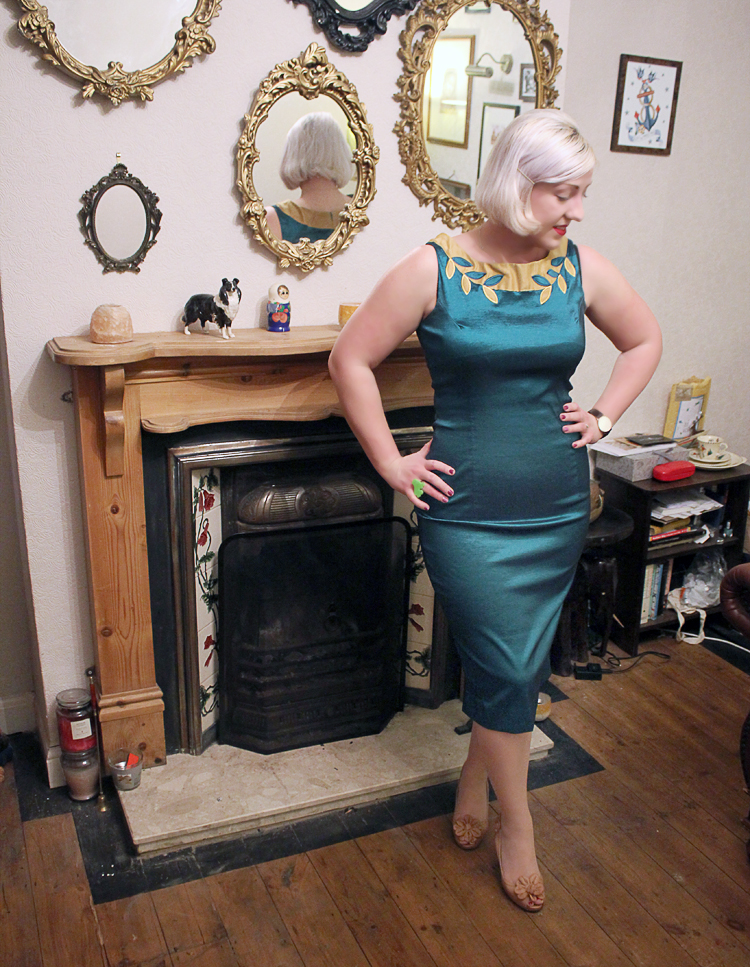 Collectif have grown to be a force to be reckoned with in the vintage repro world! They have a more rockabilly youthful and fun vibe to a lot of their clothing and release seasonal collections. Popular items do sell out quickly, but are often restocked so it's worth frequent visits!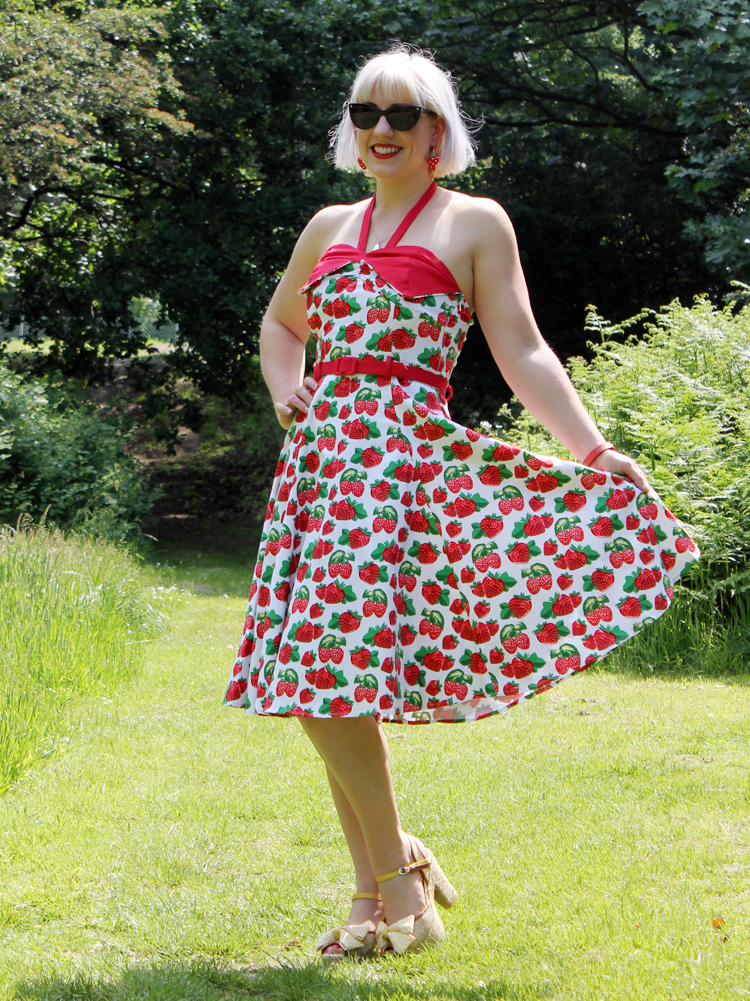 A recent discovery when they became a site sponsor, I was impressed with the quality for the price/ Dolly & Dotty basically sell dresses, in several styles and lots of prints, so if you find a style you like and that works for you, then you can buy it in a selection of prints and stock up!
Heyday are a long term favourite of mine. A small scale business all the clothing is made either in the UK or in their original home country of New Zealand. Some items are limited runs, where as others come back over and over again. Their 40s style swing trousers are a perfect wardrobe basic, and they're also great for novelty print dresses in a few styles, the Fleur being one of the most popular!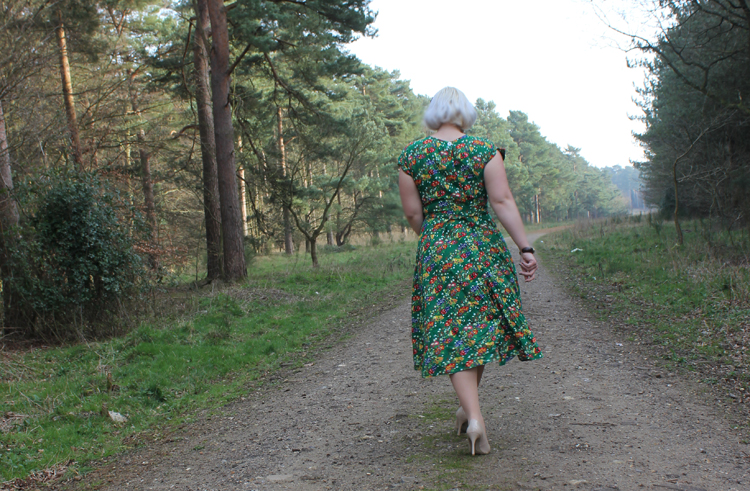 Formerly known as 20th Century Foxy, House of Foxy have a collection of separates and dresses so beautiful it frequently makes me weep over my bank statements and curse the need to do pesky things like eat and pay the electricity bill. Their selection of blouses is particularly good, as vintage style blouses are something I find hard to find on the High Street.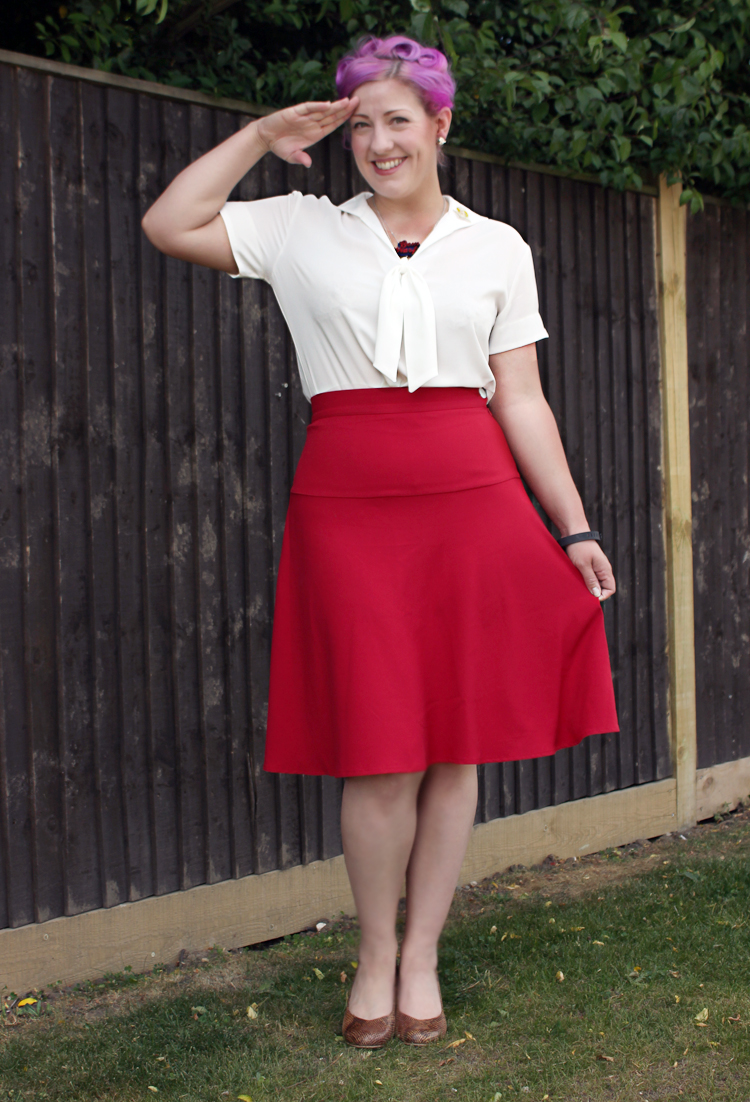 Lindy Bop were the winner of this years Vintage Awards and are a pretty low priced range, starting from around £30, that I think is particularly good for the vintage staple prom dress style. The dresses are wearable every day and come in a wide range of prints. They also have a slightly higher priced "Made in Britain" range.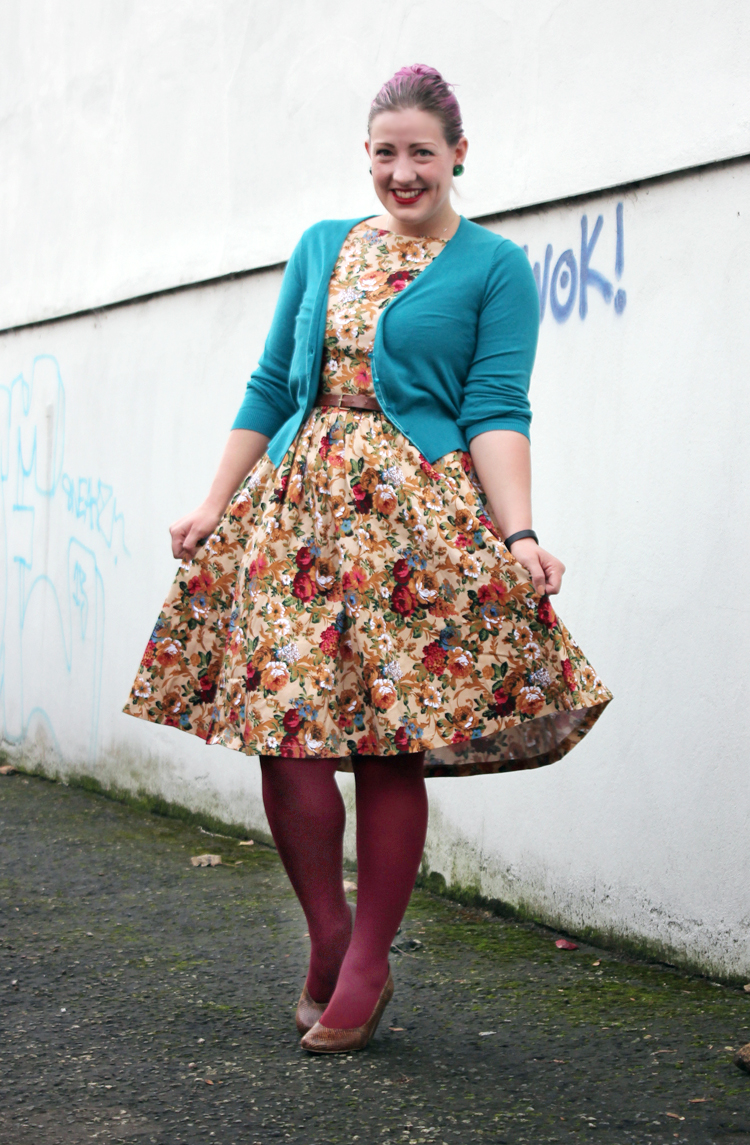 A long term favourite of mine, Love Ur Look is a fabulous place to shop for novelty print dresses. I have my beady eyes on their black Atomic Print for winter. The clothing is made in India in the UK to strict ethical standards and donates profits to an Indian animal hospital, so not only are they beautiful and reasonably priced, they're also ethical and environmentally friendly.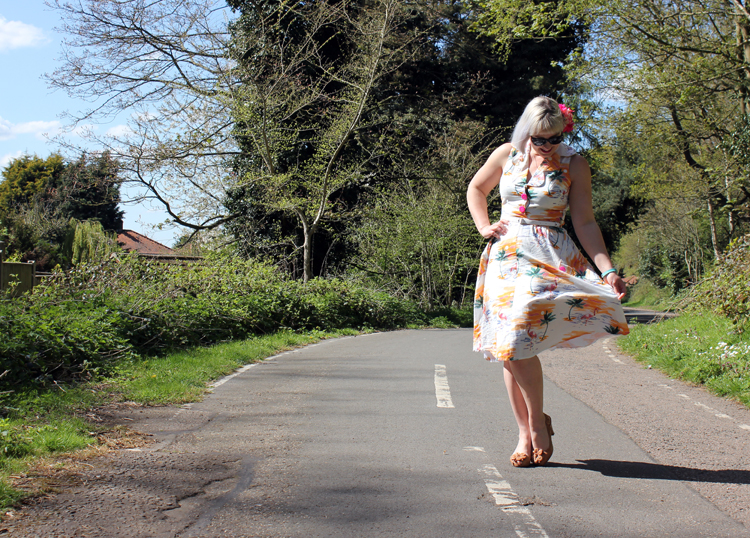 Along with Heyday and House of Foxy I would say The Seamstress of Bloomsbury is one for the serious vintage lover that wants reproductions of original designs rather than a more rockabilly vintage look. They have excellent vintage credentials, with their designs being based on original 40s patterns and designs. I am deeply in love with their Clarice blouse and Lisa dress right now. Sadly the 40s wrap dress they sent me last Christmas is now too big, but I can't yet bring myself to part with it anyway!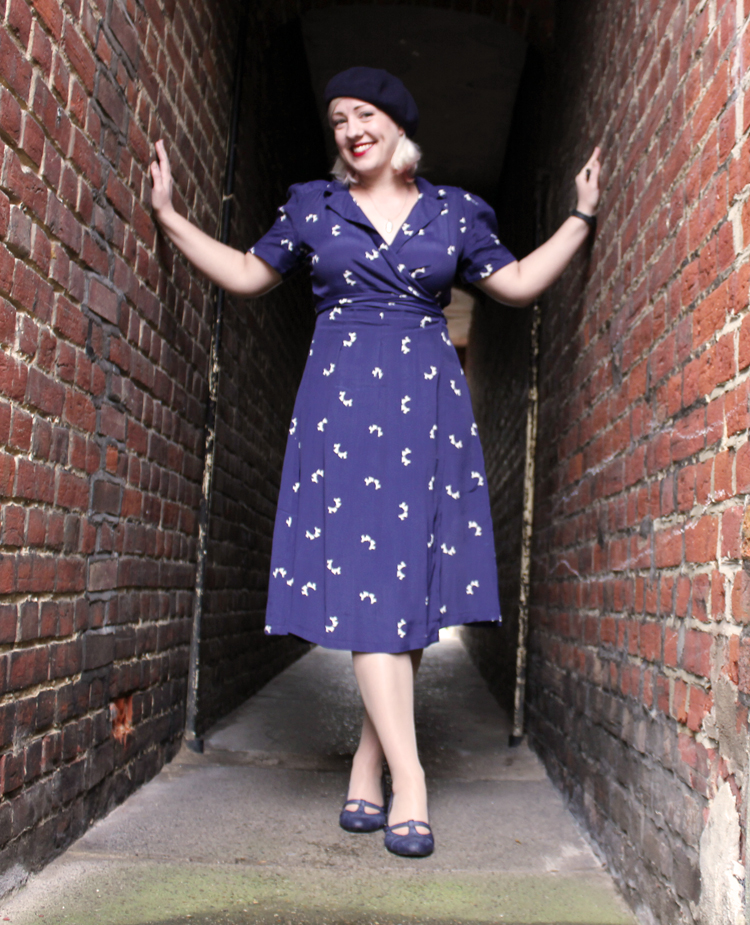 I've been wearing my Stop Staring dress to death since I first got it back in 2011 and it's survived well, including being machine washed despite its dry clean only claims. Stop Staring make super sexy, but super chic pin up style dresses that are mostly that thick stretchy and flattering fabric that means I can actually wear a wiggle dress and have it fit my hips. Shipping from the US is pricey, but there are some UK stockists. Try Revival Retro.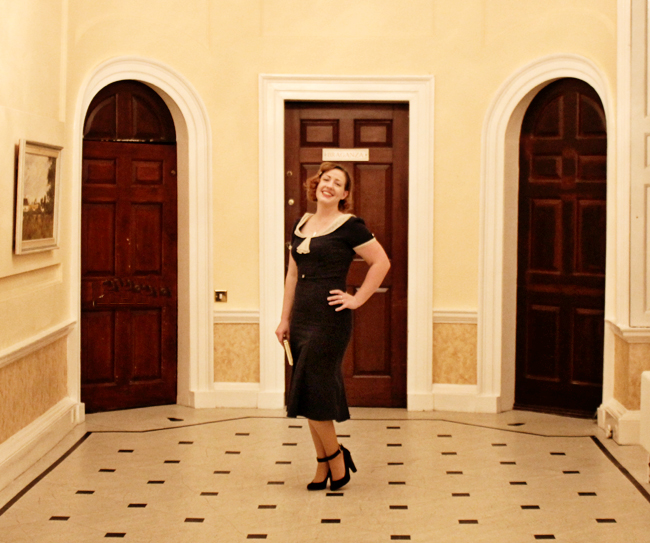 Yeah, you saw this skirt twice last week, so consider Victory Parade a new addition to my vintage reproduction favourites! it doesn't seem to say on the website that they are UK made, but I have been reliably informed that they are. Excellent quality fabrics and construction, and an exciting range of novelty prints to chose from in dresses and skirts.
Back when I got my Vivien of Holloway circle dress that was pretty much the only style they sold and they became so ubiquitous and so indelibly associated with the rise of "vintage" that you couldn't wear them to a vintage event without bumping into someone else in the exact same style. These days that iconic style is still available, but they also do a lovely range of day dresses and other styles.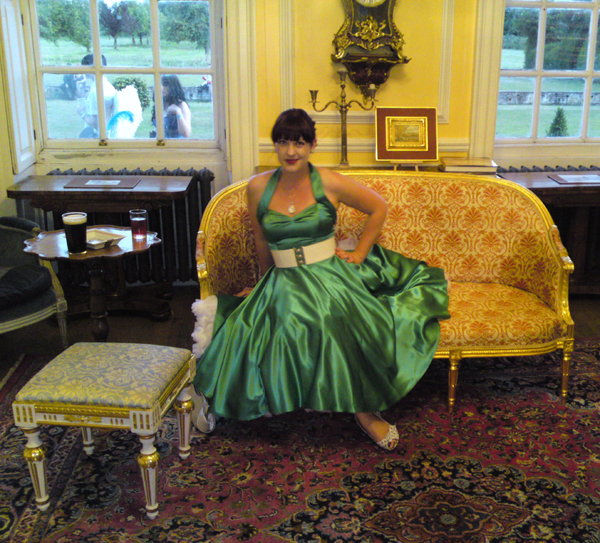 I only own a cardigan from Voodoo Vixen, but they have such fun prints and styles and a really good selection and are frequently on my watch list! I've been desperate for a novelty print Katnis dress for a while now! They're very pin up in style and have some great prints and cardigans to match. They also have a plus size range.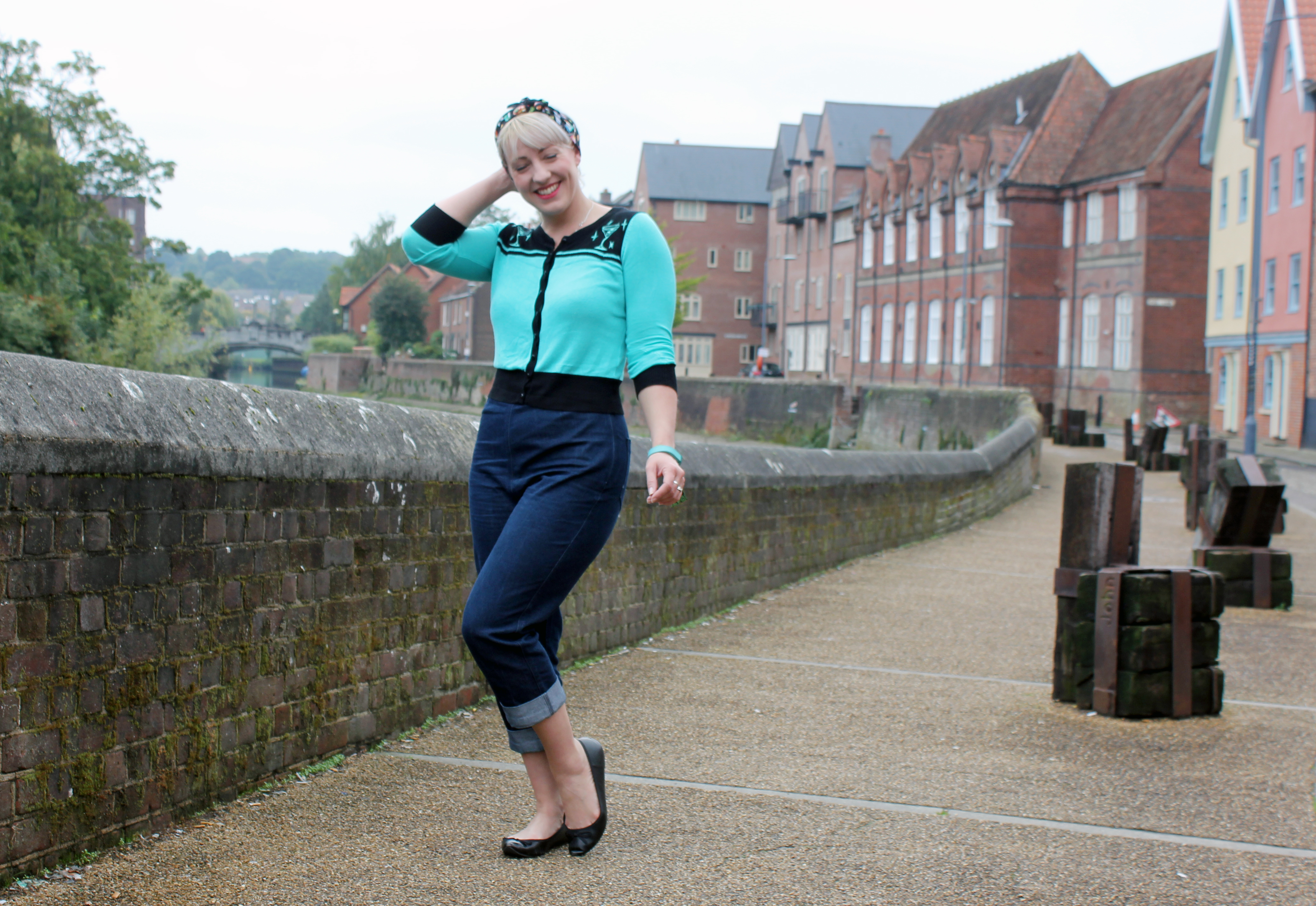 How could I not mention What Katie Did? It's THE place to go for vintage style lingerie and seamed stockings. Invest in a 6 strap suspender belt, it'll change your life.
Notable mentions…..
I can't vouch for the following stores myself, as I don't own anything from them, or I do, but the brand has changed a lot since I have, but they are worth a look and many of them are on my ever growing wish list!
I actually own a few items from Lady K Loves, but they are from a long time ago, and the brand has significantly changed since then! I have heard excellent things about their jeans, so they're worth a look if you're still hunting for the perfect high waisted pair!
This shop is US based, but ships worldwide. They have some truly amazing novelty print skirts. I want one SO badly.
Another one that I would add to the list for the serious vintage lover. Those original 40s dresses might be too delicate to wear but it's ok because Miss Bamboo makes some excellent looky likeys! The online store also stocks brands such as Trashy Diva and Bernie Dexter.