Now Cocktail Week is out of the way I can start thinking about Halloween.
Not that I wasn't thinking about Halloween already, but now I'm officially allowed. Last year I came up with 4 Halloween Costumes straight from my wardrobe, no extras required.
And now I have an extra one for you, and I might come up with a few more coming up to Halloween, if I'm feeling creative!
The first thing you should remember about this costume is that I work from home, so I was wandering round my house at 11am on a Friday morning dressed as a mime. Frankly I was pretty terrified that someone was going to deliver a parcel or something. There's no way you can explain that away, you just have to brazen it out, like, "What face paint?"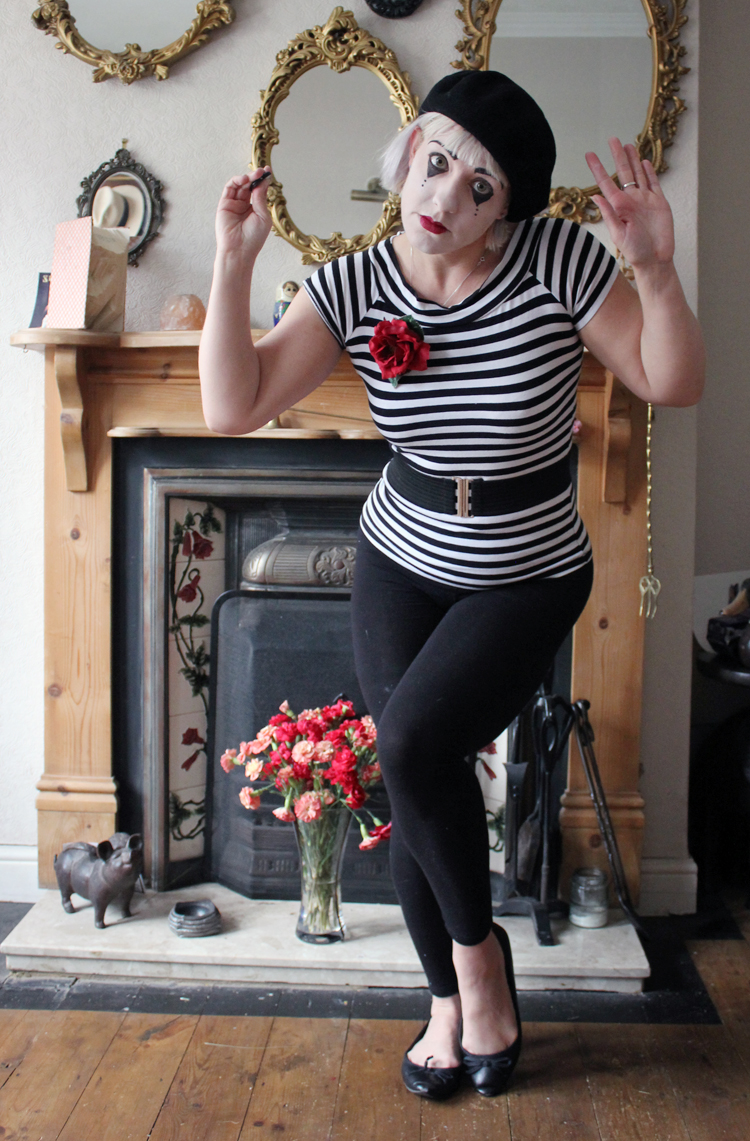 All you need to be a mime is a pair of leggings, a pair of ballet pumps and a black and white stripy top. If you happen to be the owner of a cute and flattering pair of capri pants or even a pair of black high waisted trousers you could wear those. I am not, so I went with leggings and a belt.
A black beret and a red rose are bonus accessories.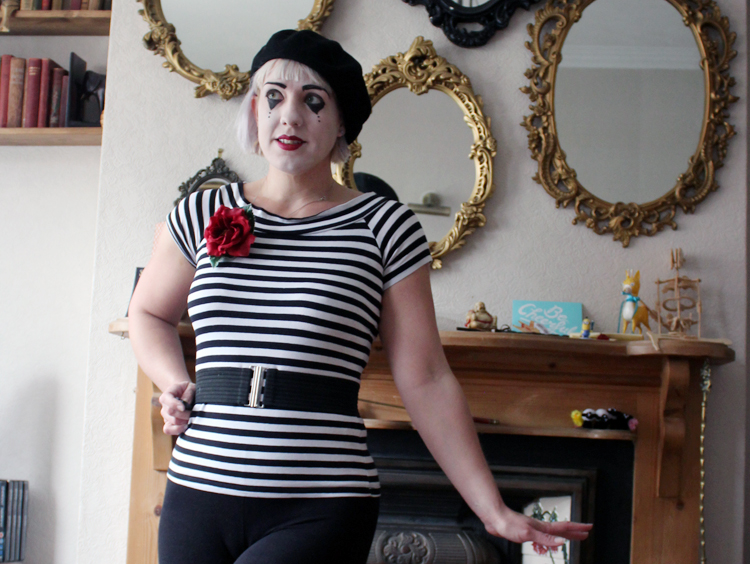 The best bonus of this costume is that while everyone else is strapped into corsets and stilettos, you're basically in your pyjamas in leggings and ballet pumps. Bliss.
If I was going out on actual Halloween and not so terrified that the Post Man was about to knock on my door I would spend more time on my make up. It's basically heavy white face paint, heavy black eyebrows and black rimmed eyes with that triangle shape and some fake tears, plus dark red lips. The only thing you might have to buy in is white face paint, but it's Halloween, I bet your corner shop has some.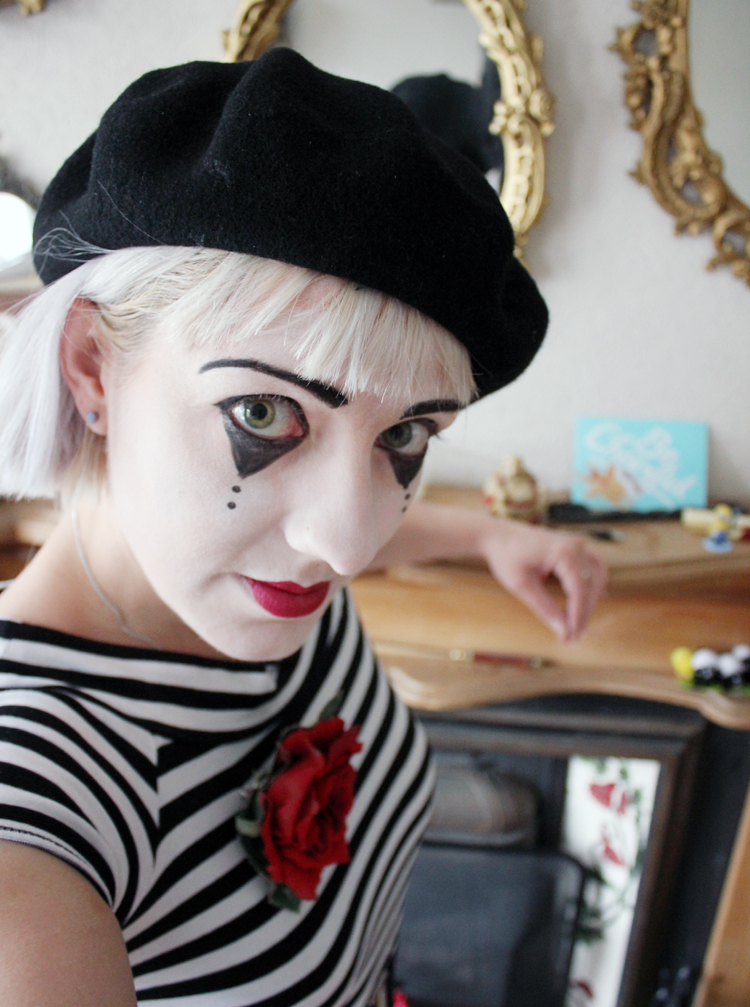 If you're after more Halloween ideas then I have a whole category where you can see me dressed as a Pumpkin (twice) a Highway (Wo)Man and Medusa!