It's always fun to try new products.
I love to wander round Boots and pick up things that look exciting, and I'll often use them for a review, but I don't often mention those boring old make up bag staples. The ones I buy over and over again.
I did actually write a post on my essentials back in 2013, some of those things have stuck around, others have changed. Sometimes that was out of sad necessity because they've been discontinued or I just can't find them, and some new things have arrived and made themselves indispensible in my make up bag.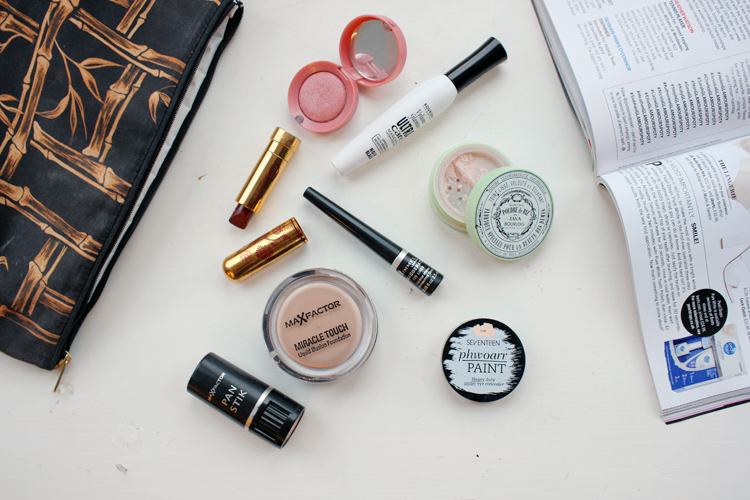 New Essentials
I have pale skin with a pink undertone and for most of my life I found buying foundation a total pain as even the palest looked very yellow on my skin. Then I found L'Oreal True Match Mineral Powder foundation in Rose Vanilla and for years and years it was perfect for my occasionally oily skin. Then they discontinued it, and after much searching, and buying it off eBay I needed to find an alternative.
To be honest it was probably time, my skin has got drier as I've got older, and the powder was starting to settle in lines. I tried the L'Oreal liquid versions of the same shade, and hated them all. I didn't like they way they felt on my skin, they felt heavy and made me feel greasy by the end of the day.
After much trial and error I found Max Factor Miracle Touch, and it's my new favourite. The colour is perfect and it gives my skin decent coverage, without feeling heavy. I use it with a brush for heavier coverage, or the sponge included for quick touch ups.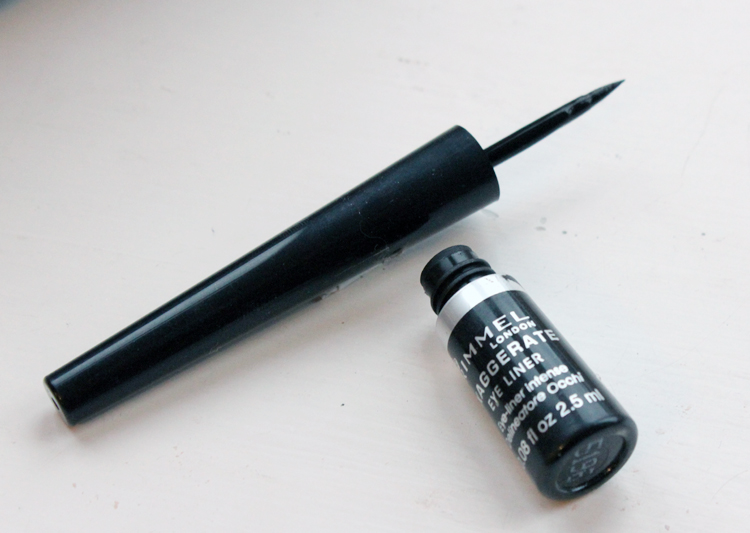 Back in 2013 my eyeliner was also L'Oreal, but they seem to be on some kind of evil mission to discontinue every product I love. Obviously they don't want my custom. I don't actually know if the eye liner I was using is definitely discontinued, all I know is that when I went to replace it I couldn't find it in black. For about 6 months I had no liquid liner, I used a black eyeshadow, but it wasn't the same when you want those perfect flicks! After it not being available for 6 months I finally gave in and sourced a replacement. I like a short brush with a long handle and a spongy applicator with a point, not a brush.
Rimmel Exaggerate is my new favourite. The liner even lasts through 3 hours of Roller Derby practice, while still being easy to remove.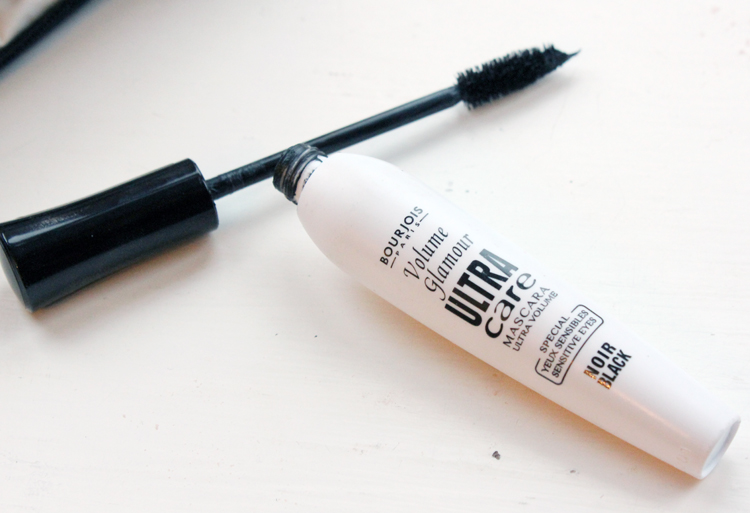 As a contact lens wearer I really don't want to risk irritating my eyes because it's a right pain. I rarely have problems with regular mascara, but if a bit does flake off it's annoying.  After years of trying every mascara under the sun I settled on the Bourjois Ultra Care for every day wear. It's a good deep black colour, I like the brush and it gives just enough volume with one coat for every day, but I can still layer it up for a more dramatic look in the evening.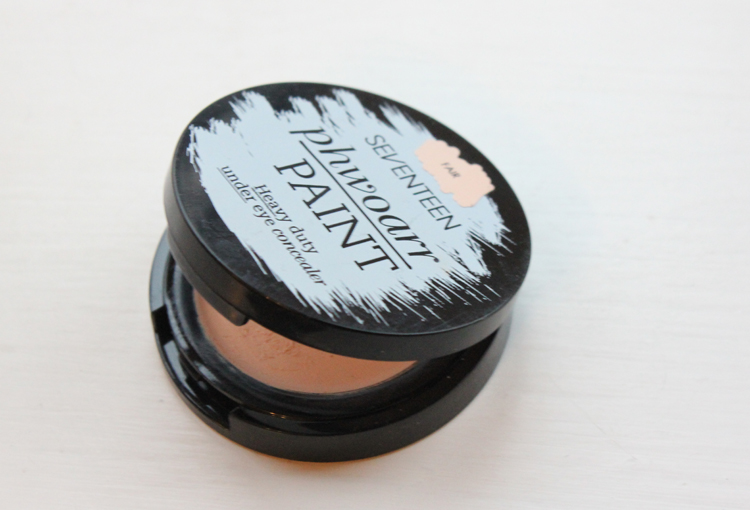 This is a very new essential, in that this is my first pot, but I've fallen in love with it! The dark circles under my eyes have been the bane of my life and I've tried all sorts of concealers. Light reflecting ones the only one I ever really loved was Touche Eclat and frankly I'm not made of money and can't afford to be wearing YSL make up every day. Heavier ones I always found made the problem worse making my under eyes look caked. This one doesn't.
I use the fair shade and it has a very slight yellow tinge to counteract dark circles, but doesn't contrast too dramatically with my pale skin. I don't find it settles in creases either, so this one is on the repeat purchase list!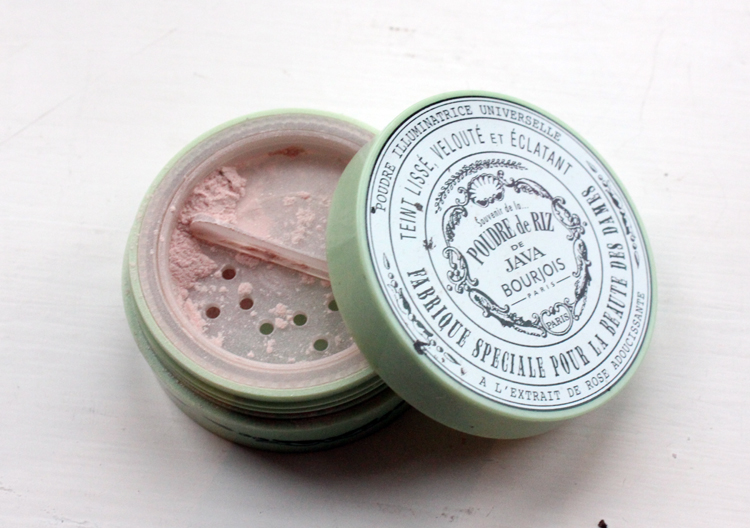 I reviewed this in detail when I first tried it back at the end of 2013 and I'm now on my second or third pot. I don't use it every day as it's a little expensive, but I use it when I'm going out or am making an effort with my make up. It works as a highlighter and a full face powder. You need to be careful if you think someone might be taking flash photographs of you. I used this heavily all over my face on Halloween as it gave it a nice pale look with a glow, but flash photography made me look like I was caked in chalk as the light bounces of the shimmery particles!
Old Favourites
Back in 2013 I was using Bourjois Rose de Jaspe blusher which gave a delicate pink flush and it's still in my bag now. Back then I mentioned it lasted forever, and I was right, I think I've only bought one pot in the last 2 years. I'm still using Max Factor Pan Stick occasionally, though the Miracle Touch Foundation means I don't use it as much as I did, if I want really heavy coverage for a night out I use pan stick around my nose and cheeks before my regular foundation. It's £1 more expensive than it was in 2013, that's inflation for you. Finally, I'm still addicted to my Besame Lipsticks. Thankfully I had a little stock left when What Katie Did stopped selling them, but this year I have finally opened the last tubes, and I'll need to buy more soon, which will be an investment! Thankfully they last forever, so I've probably got at least a year left in the ones I have now! My favourite shades are the deep, dark Cherry Red, Red Velvet for a more every day sort of red, and Dusty Rose for days when red is just too much like hard work.
What make up products can you not live without?
P.S. The Make Up Bag itself comes from 20th Century Cloth who have some gorgeous retro designs!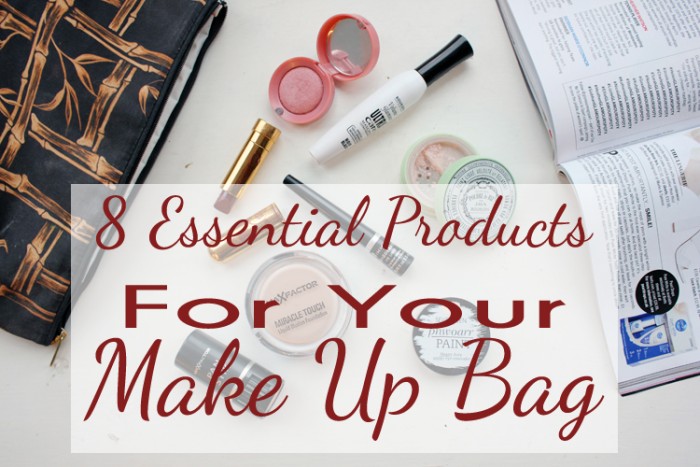 Related