Another week in my life that was largely, but not entirely, spent working from my sofa in pyjamas or gym kit.
Not entirely, because there were 2 things this week that were particularly eventful and noteworthy for me. The first of them is very sad, because this week I….
Caught a bus on my own
Yes that's right folks, I am 36 years old, but it must be at least 10 or 15 years since I last caught a bus without someone who knows how buses work to hold my hand and make sure I get on the right one.
I had a physiotherapy appointment that was 3 1/2 miles away from my house and I didn't really fancy a 7 mile walk.  I have Google Maps on my phone to thank for my amazing achievement as I discovered that the public transport function on it actually works, told me the right bus stop, bus number and time. Though I arrived at the stop 15 minutes early, just in case, because that's what I always do being terminally on time and just slightly obsessive.
I also have Google Maps to thank for the fact that I knew where to actually get off the bus as I tracked us all the way there. I think if Google Maps didn't exist I might just have to stay at home all the time.
Just for the record, the Physiotherapist says I have a flat back and stiff right facets. I need to go back next week. On the bus.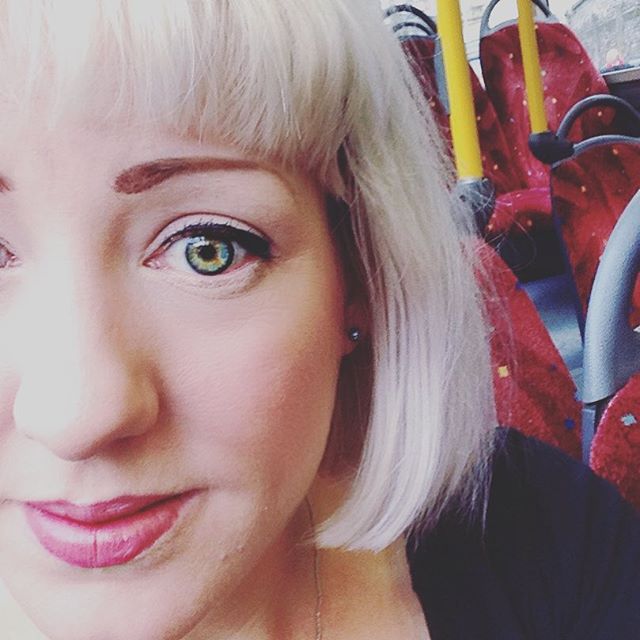 Celebrated 10 years of being married
On Thursday it was out tenth wedding anniversary, so Mr Chick booked us into a fancy room at the hotel where we had our wedding reception.
They made us swans out of bath towels and left us a jar of pear drops.
We had the "far too fancy for us" tasting menu in the Courtyard restaurant, which I took photos of, but they are on my proper camera which is downstairs so you'll have to wait for that.
Bought a Hogwarts night shirt
Primark obviously have some kind of marketing deal with the Harry Potter franchise, and frankly I am happily a mug for it.
I am now the proud owner of a large tartan night shirt with the Hogwarts logo on the back. Hurrah! They also had pyjama bottoms in Gryffindor colours which I didn't buy for 2 reasons. The first being that they were those stupid cuffed ankle ones that everywhere seems to do these days and I hate them, the second was that they said H.Potter down the side, which I thought was weird. If they'd said Gryffindor instead I'd have bought them. I'm so fickle.
Had my first Christmas Starbucks
Yes, the red cups are back and causing chaos is America, but in this country we decided to drink in and avoid the drama.
Only they were OUT OF EGG NOG LATTE! Every year they run out of Egg Nog Lattes within about 10 minutes, and it's my favourite and I sulk about it.
I told the woman behind the counter this sad story, and she inexplicably seemed not to care. She told me that there was still a month to go before Christmas so she was sure they would get another delivery before then. I think she might have thought I was a bit crazy.
I had a Gingerbread latte, Mr Chick had a Toffee Nut Latte and we had a bonus Toffee Nut Latte because the Barista accidentally made 2 because she read the sticker wrong. They were very nice, but they weren't an Egg Nog latte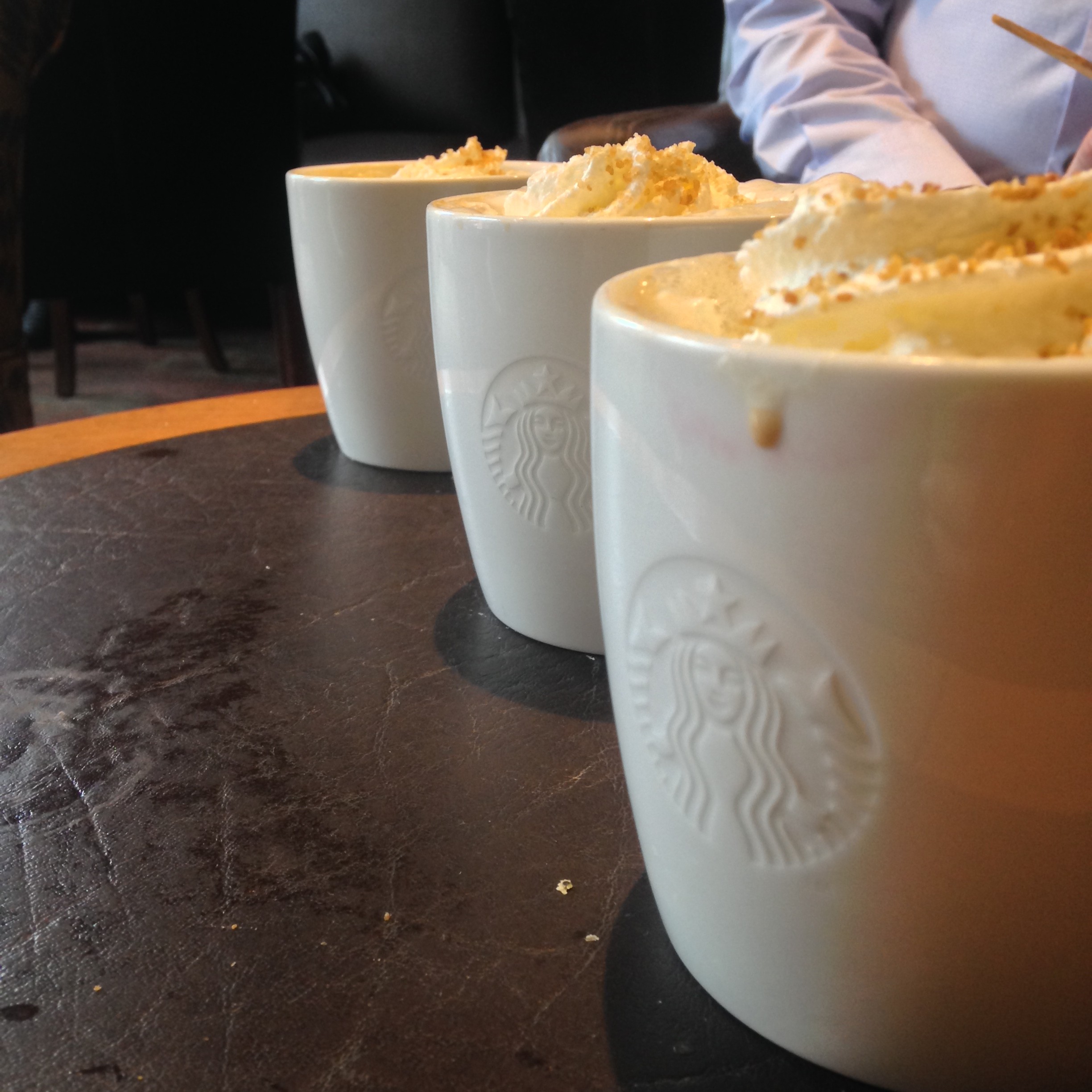 Watched Jurassic World
On Friday night we stayed home, had a fire, and rented Jurassic World. I thought it was great, with lots of sneaky references for nerdy fans of the original movie to look out for as well as excitingly big dinosaurs fighting. That was pretty much all I wanted from it. If you like to watch dinosaurs fighting I recommend it.
Mourned a loss
I hate to finish this post on a sad note, but on Friday night just as I was going to bed I started to see reports of the Paris attacks and felt sick to my stomach. We've visited Paris for our anniversary a few times and had even talked about it very briefly this year and it just felt horribly close to home. It felt even more close to home when I found out the next day that Lola Salines, otherwise known as Josie Ozzbourne #109 of La Boucherie de Paris Roller Derby was one of the victims at the Bataclan, her friend Julie was injured.
I have a tendency to let terrible news really upset me, and often have to take breaks from Social Media when things like this happen. I also get incredibly upset by peoples reactions to it. I want to believe that deep down we are all nice people, but sometimes that's hard when you can see people being ignorant and violent. This is something that I have found helpful.