Yes, that's right, you can expect the word Christmas in the title of all posts between now and, er, Christmas.
Not really, but today is a Christmas party outfit, and Christmas had a nice alliterative ring with Corsetry, so I just ran with it.
10 years ago this year I got married, it was our Anniversary in November, and when we got married, I wore a red and black corset from Vollers who've been making corsets for 115 years. It made me feel amazing, and more importantly is still going strong 10 years later. so, I was rather pleased when a couple of days before our anniversary I got an email from Vollers asking to sponsor my blog, and send me over a corset.
Seeing as Christmas season was approaching and I have some parties to attend I picked out the Paloma, with sparkly silver stars. (Tip! It's Black Friday, and the corsets are massively reduced at the moment, buy them quick!)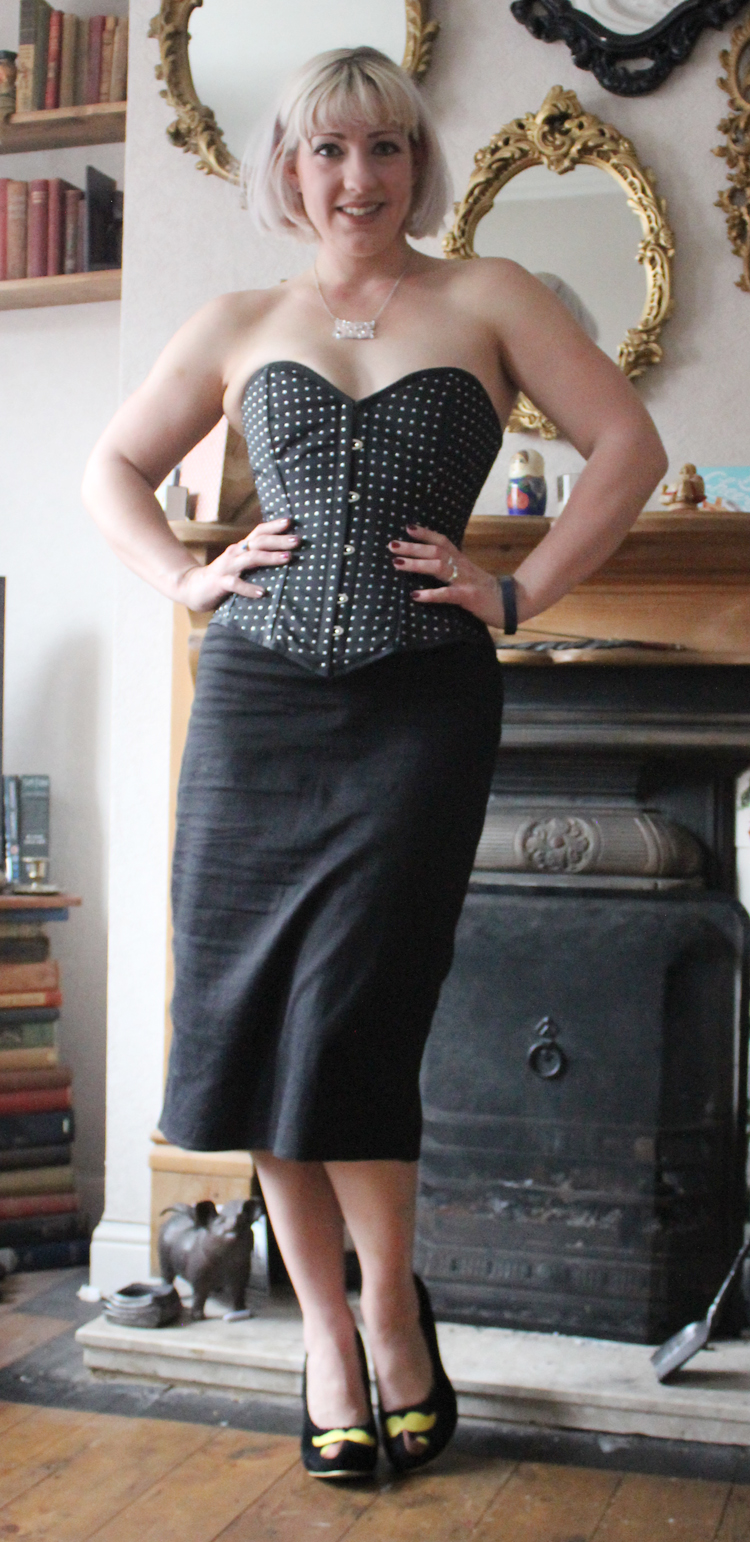 Unfortunately something weird seems to be happening with my camera, and all my photos came out slightly blurry, so please forgive me! I went to all the effort to put a corset on in daylight hours instead of taking the photos in the dark before I went out and they're STILL blurry. Tsk.
Vollers corsets are proper corsets, suitable for waist training, with steel bones, cotton lining and waist tape. They are made in the UK and the quality fabulous. They are also gob smackingly beautiful. It arrived packaged in a black and silver box, wrapped in tissue paper. I was all afizz with the glamour and excitement of it all. There's nothing like that little frisson of excitement when you get a beautiful box and you open the tissue paper and there's something stunning inside.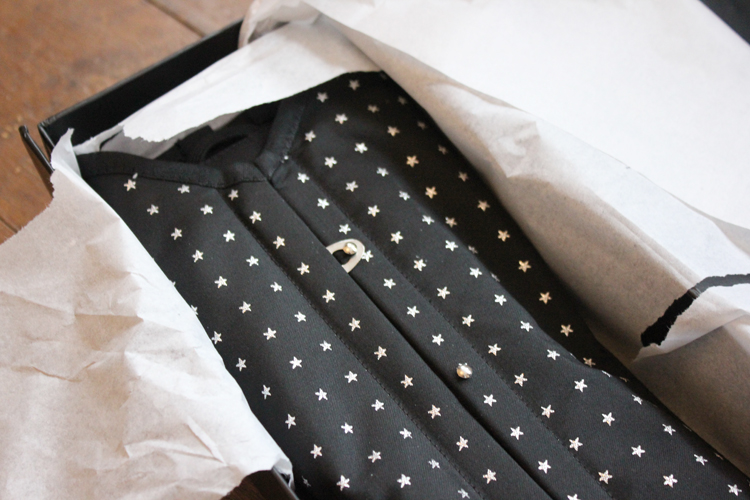 The Paloma has a slightly higher bust than some of the corsets, so you don't feel like your nipples are about to pop out all the time when you wear it out, which is a good choice, I think. I chose a low cut one for my wedding and had to tape chiffon to the top so I didn't give all my guests an eyeful!
It was actually fairly easy to get into on my own, though I found it hard to get it tight enough on my hips, so enlisted a little help from Mr Chick. It comes ready laced, with the laces in the centre back, so as long as you get the modesty panel flat you can do up the front busk and then tighten the back yourself with a little concentration!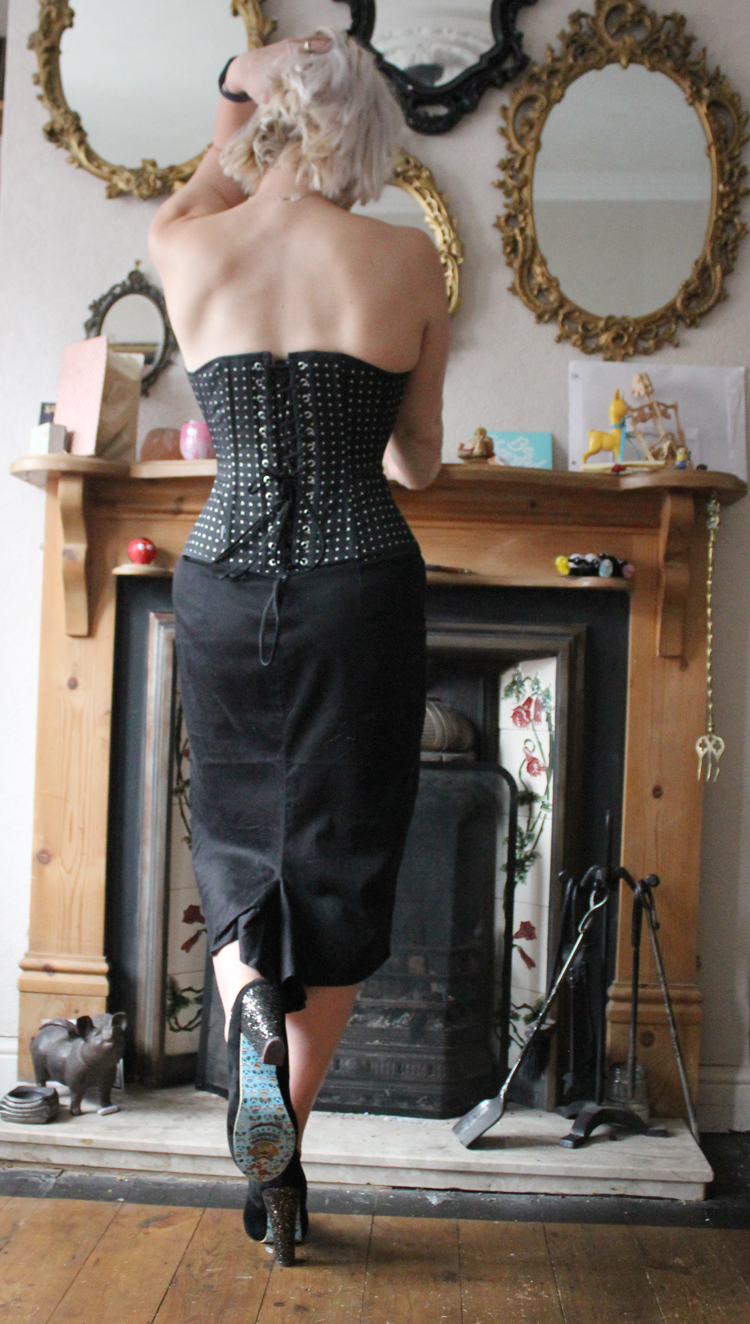 Even without tightening it too much it's amazing how much smaller it made my waist look. If you want a super glamorous party look, really good corsetry is the way to go!
I wore this with a pencil skirt, but I skipped stillettos as too obvious and went with sparkly heels to pick out the silver stars and my silver Retro Chick necklace.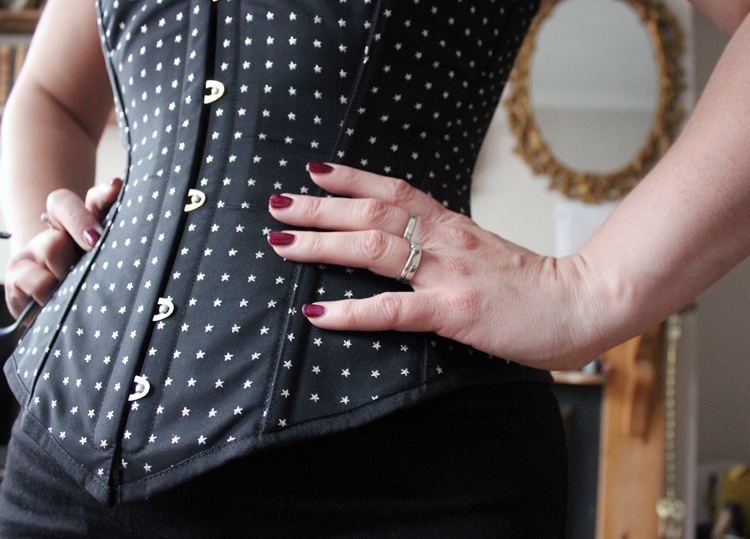 I do highly recommend corsetry for a glamorous party attire, or just for some SERIOUS control underwear! When you first put them on there's a feeling of panic, but wear it around for a while and let it warm up to your body and they get a lot more comfortable and make you look darn sexy!
♥Corset c/o Vollers ♥ Skirt – Lady K Loves ♥
♥Shoes – Irregular Choice ♥ Necklace – Tatty Devine ♥