Ok, so that title is a total lie.
I obviously CAN live without all 5 of these novelty print dresses, though it will be an empty and barren sort of a life without any meaning.
I probably won't end up actually buying any of them, instead doing what I always do, which is spot something amazing, obsess about it for weeks until it sells out, and then find something else new to obsess about how empty and barren my life and wardrobe are and if only I had that pair of shoes/skirt/dress/cardigan suddenly all the parts of my life would come together like one glorious whole.
Given the number of novelty print dresses that are already in my wardrobe (hint: lots) there could be an argument that maybe my life would have more meaning if I didn't spend it all on more novelty print dresses, but on going to places where I could actually wear any of them. So, these are the 5 dresses I am currently talking myself out of buying.
This is so adorable I just want to cry. And totally me, right? Not *too* girly as it's navy and has that Venice print, but just girly enough with its full skirt and bardot neckline.
And it has pockets. POCKETS!
Reasons I shouldn't buy this dress: I already have bardot neckline tops and dresses coming out of my ears (not literally, that would be weird)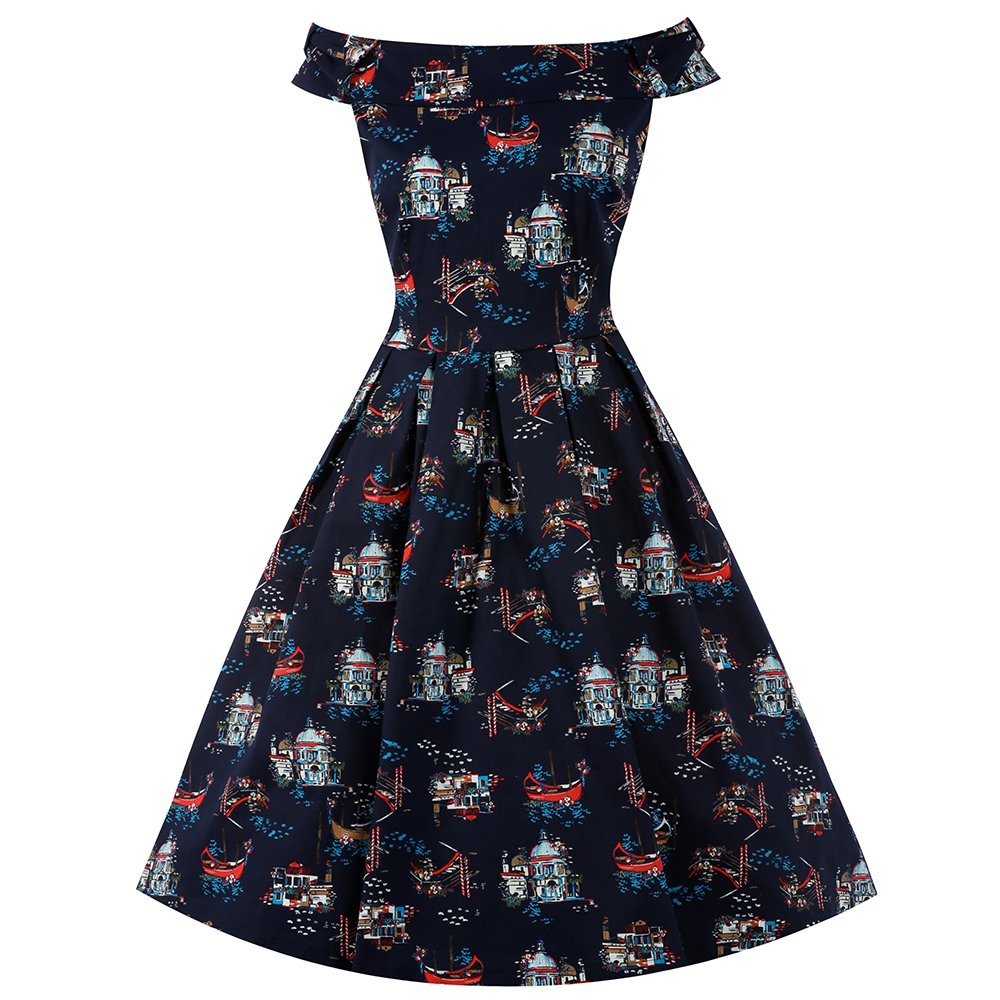 I have never ordered from Modcloth, being nervous about overseas delivery and returns, but if something was going to persuade me it might well be a dress with hot dogs, burgers, cherries and milkshakes on it in such an outrageously gorgeous cartoony print.
Reasons I shouldn't buy this dress: Overseas delivery and returns can be risky and it might be too short.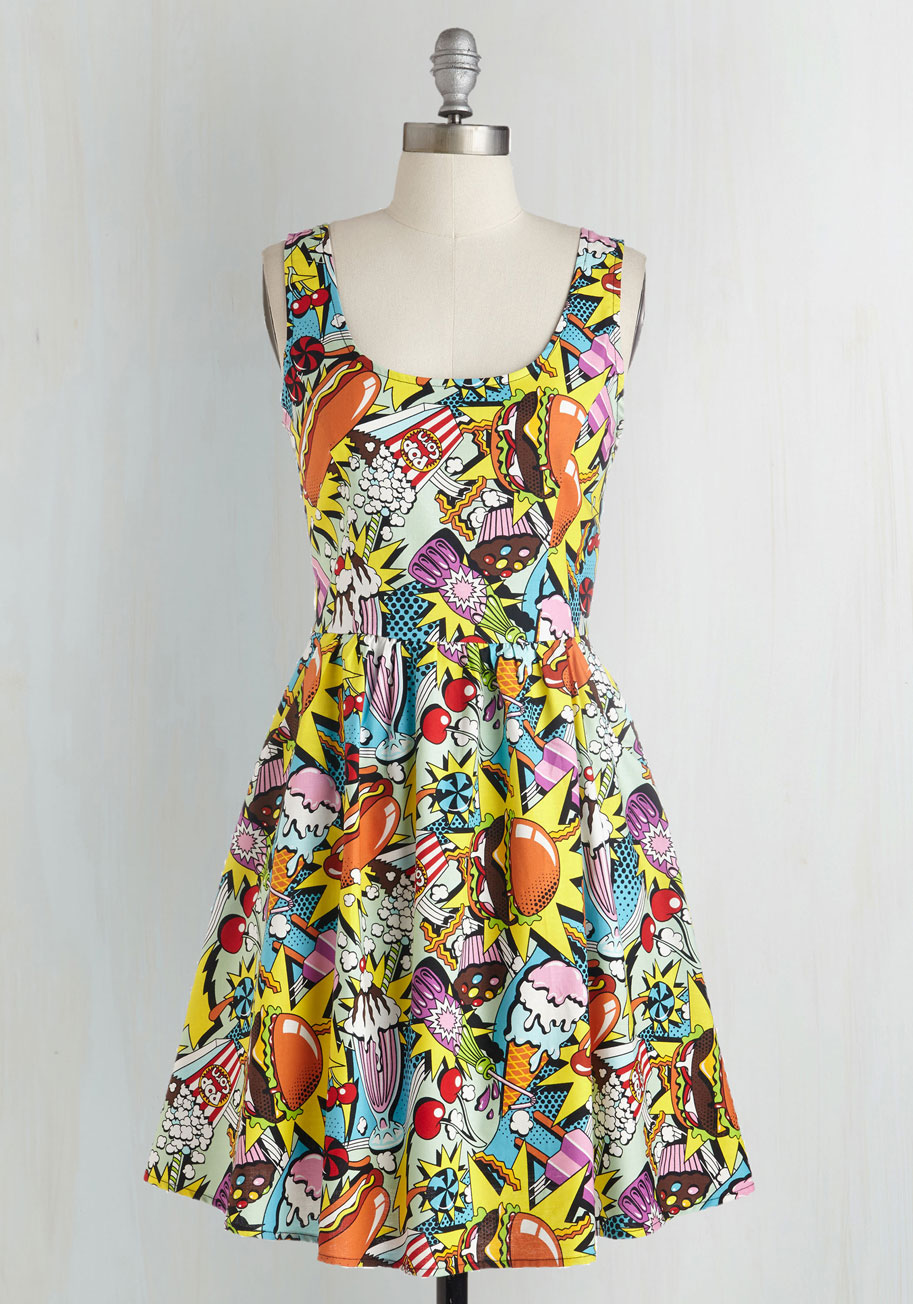 This has the cutest little print of cartoon trains all over it and like all Fleur dresses is super comfortable and easy to wear, with, of course, those all important pockets! You can also get 14% off at Heyday! till Valentines day with the code Romance.
Reasons I shouldn't buy this dress: I already have 2 Fleur dresses, one of them is also red (though not with trains on)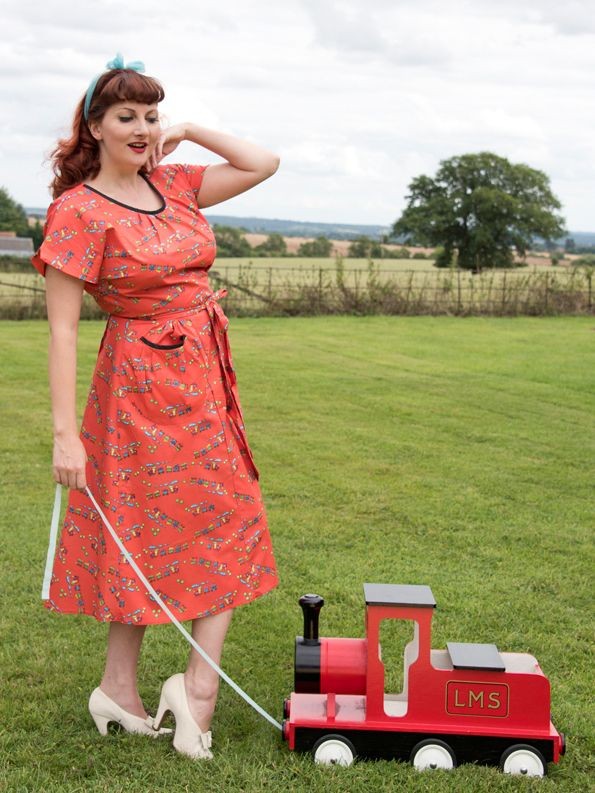 Katnis Dress
This dress has actually been on my wishlist for a very long time. I look at it every so often and dream about how much more perfect everything I have ever done would have been if only I'd been wearing a retro atomic novelty cat print dress with that perfect scalloped neckline, and, yes POCKETS.
Reasons I shouldn't buy this dress: I have BIG arms, I'm not after you to tell me I don't, I really do. I don't mind, I'll carry your shopping home. Several reviews mention the tiny arms on this, and seeing as that's a problem I have with other clothing that people DON'T say that about I should probably steer clear.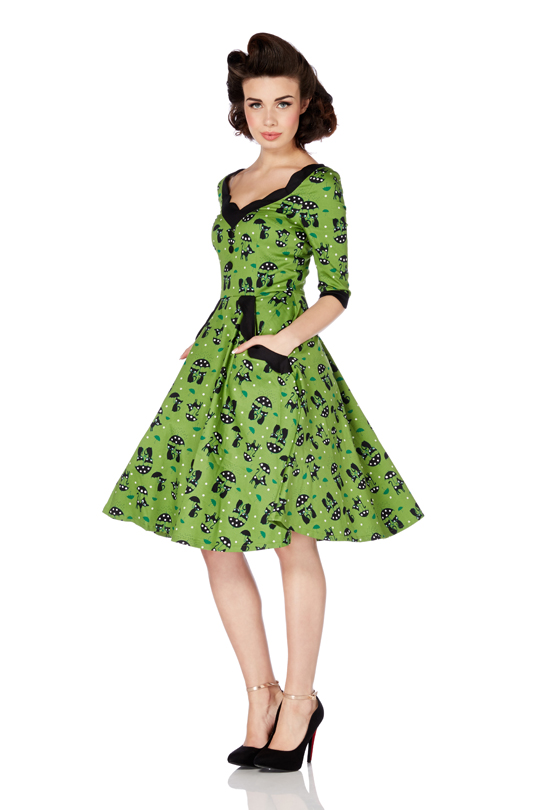 I'm just going to mention first up that this dress is reduced from £65 to £16.25, and still has a good range of sizes left, including mine, so I am REALLY struggling, I can feel my fingers reaching for my credit card *slaps hand*
Reasons I shouldn't buy this dress: I own the exact same dress in Strawberry print already, and although I love it do I really need 2 fruit print halter neck dresses? Well, do I?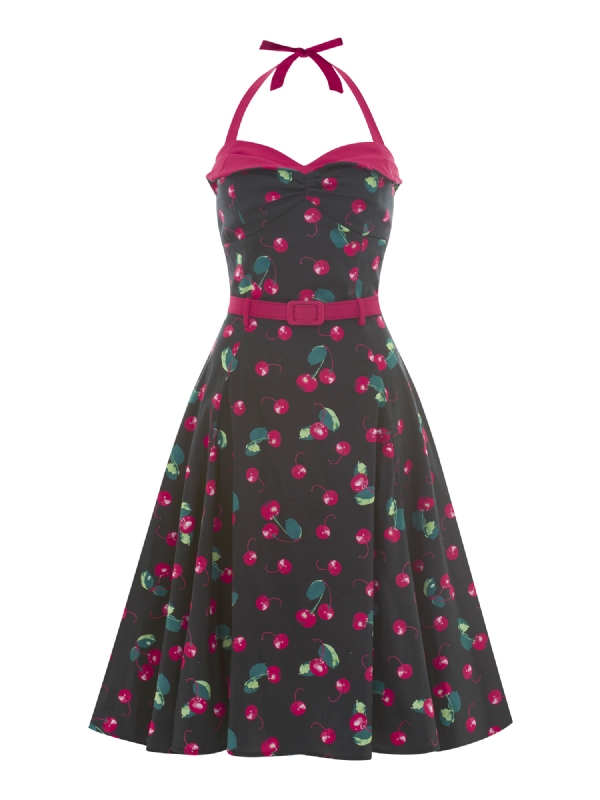 Related