I'm a bit weird about Make-Up.
I love trying new things, but unless it's at least twice as good as what I'm already using I'm painfully loyal to certain products. This means I have bags and drawers full of half used products that have betrayed me by promising the earth and then I've gone straight back to my old favourites. I used the same foundations for 5 years until they discontinued it and I think I might actually have more red lipsticks than a small Boots, but I mostly only ever use my beloved Besame. Back in 2013 I wrote a list of my current make up bag essentials, and apart from the 2 of them that were discontinued I'm still using them all. In November last year I wrote another one with some updated make up bag essentials, and on there was my favourite mascara, but it might have some competition.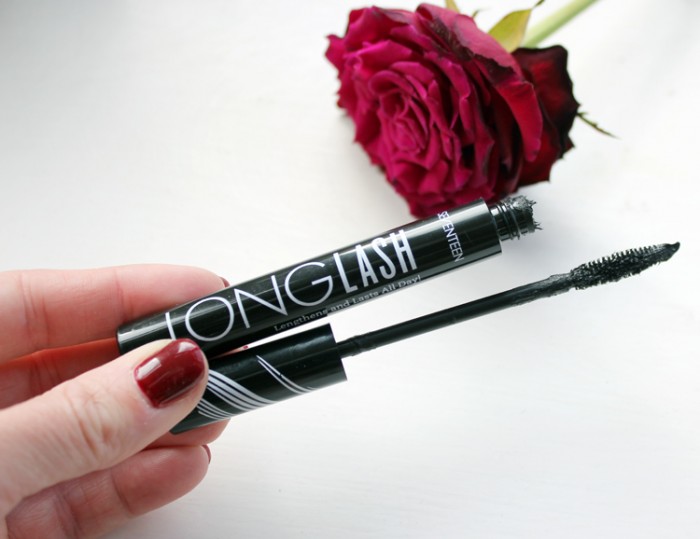 I was sent a tube of SEVENTEEN Long Lash mascara to try. It sat on my desk for a while, then I gave it a try.
Then, this morning, when I was putting on my mascara, my hand hovered over the two tubes. Would I pick the old favourite, or exciting new-comer? Well, I found my fingers reaching for the SEVENTEEN Long Lash, so it's possible my loyalty may have been tested.
So, lets find out why, shall we?
The Blurb
SEVENTEEN Long Lash macara has a special mini brush which captures even the tiniest lashes, lengthening and building full intense bold lashes that last all day.

No need to reapply as this mascara does not flake or smudge.
What I Thought
Normally I prefer a nice big chunky brush. So I eyed the "special mini brush" with some distrust. I didn't think it would possibly give me the nice long full fluttery lashes that I want from a mascara. Turns out I don't know what I'm talking about. The brush was really easy to use and easy to get into the corners of my eyes without covering my face in mascara.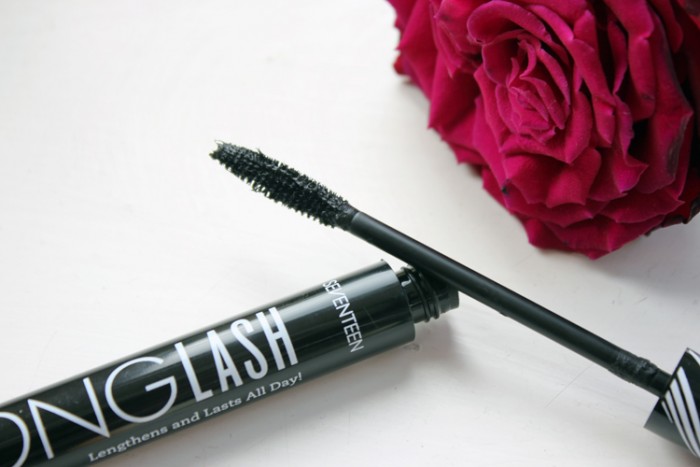 One coat gave a nice, light, fluttery natural look, perfect for a "Hey, I don't need mascara, my lashes are just lush and dark" look. 2 coats gave a thicker look, slightly more rock n roll, that I really like, though I found I did need to use a light touch to make sure it stayed "fluttery" and didn't tip over into "spidery"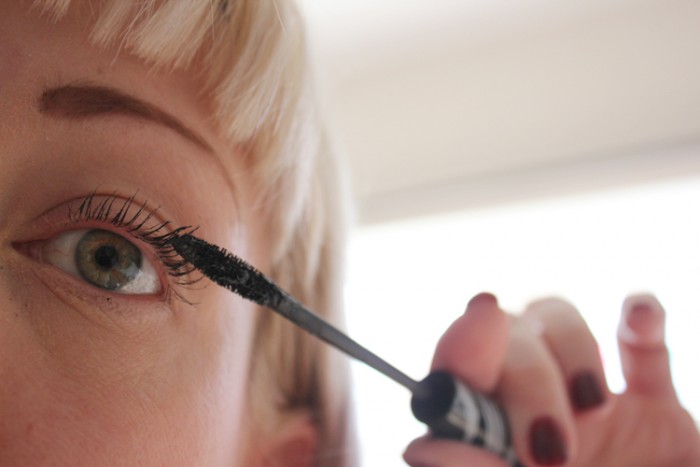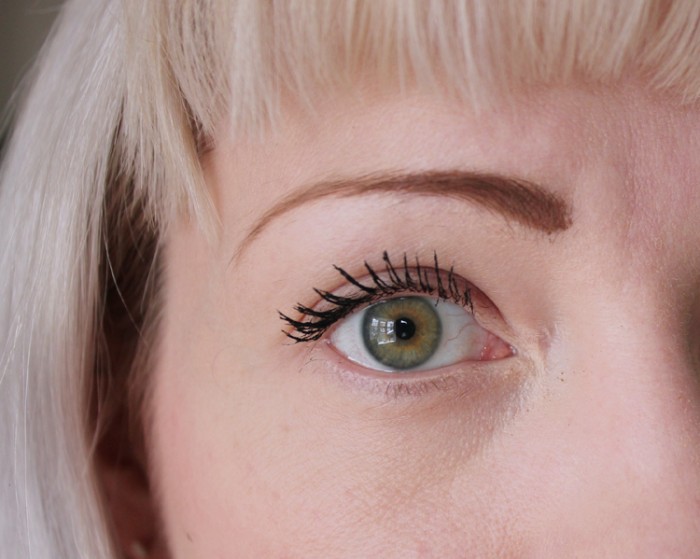 I haven't noticed any flaking or smudging. I don't get a lot of flaking with most mascaras, but it does smudge under my eyes, and I haven't noticed that happening.
The only thing I wasn't really that keen on was the packaging. I don't know why, there's nothing terrible about it, it just didn't really grab me. If I hadn't been sent this I can almost guarantee that I would never have picked it up off the shelf, but as it happens, I'm pretty glad I was. Only time will tell will tell if this will usurp my old favourite!
SEVENTEEN Long Lash mascara is available at Boots for £6.99 (currently on 3 for 2)