I had intended today to be a round-up of a few things I'd been to see during Norwich Fashion Week 2016.
Except in the end I only went to see one as that lurgy that was threatening on Sunday has turned up and knocked me for six so I am currently a big self-pitying mess.
Maybe I'll share the saga that was my attempt to see last nights Designers Show in my Sunday catch up, but today lets focus on the show I DID go and see, the Vintage Show.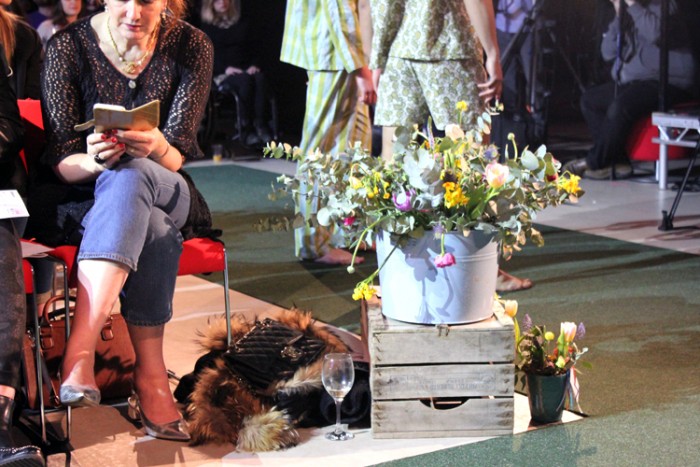 For Norwich Fashion Week 2016 the Vintage Show was in a new venue, which was an excellent space for it. There was a VIP lounge upstairs where I got to start my evening with an espresso and bourbon cocktail, top tip, if you want me in a good mood coffee and whisky is a good place to start. If there had been chocolate and cheese there too I may never have left.
Downstairs there was a floor level catwalk that ran around in a U shape. 2 models walked at a time, crossing and stopping for a little pose at the top and sides of the U. The show felt really polished, I loved the hair and make up and the music was fantastic. The fashion collections on show from a variety of local Vintage retailers were really well put together, with a bit of a quirky feel and a lot of 70s inspired looks.
Here are a few of my favourite looks, including *those* silver trousers. I won't be buying silver trousers, because I think they will only look so amazingly 70s rock n roll on someone with a 70s rock n roll bod, which I think we can safely say I don't have!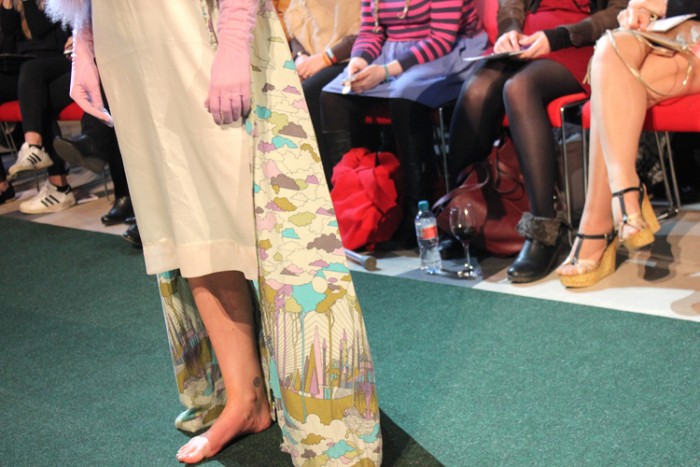 Much of the second half was accessories, which I found very difficult to see properly as they whizzed past on a Catwalk. I would have loved to see these items either mixed in with the clothing collections, or shown in a separate presentation style setting before or after the show where we could walk around and get a closer look at the work and really appreciate the detail that goes into them, as I know there is a lot!
Siofra Connor Millinery collaborating with May Queen Crafts and Pin Pin Finds were both friends of mine with accessories on the Catwalk.
Another highlight was Wake Up Little Susie nightwear, mostly the menswear as I enjoyed watching the cameras come out from all the ladies sitting across from me (can't think why) but also some gorgeous women's wear.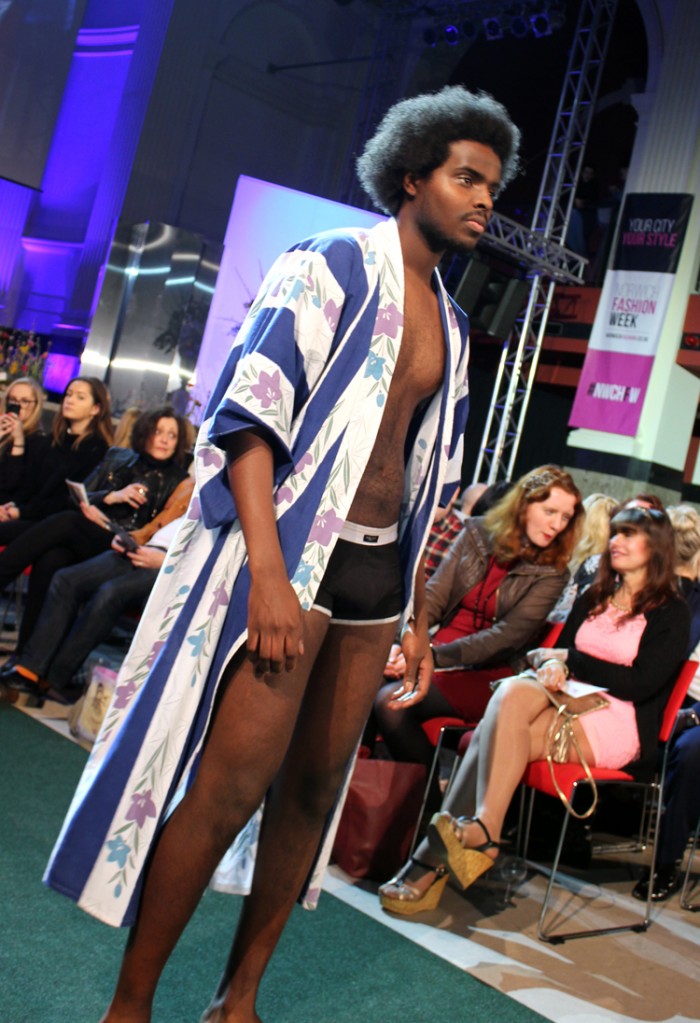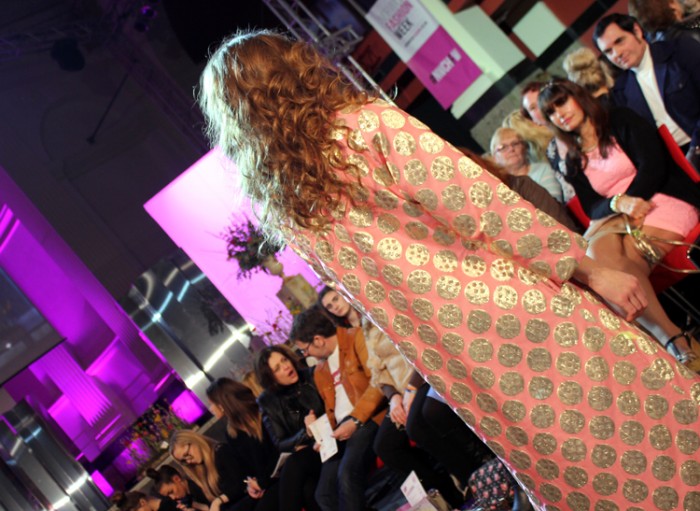 And now I have shared the wonder that is the awesome creative vintage businesses of Norwich with you, I will be crawling back under a blanket and enjoying an afternoon pity party.
I will be back at full strength soon, I promise!