Do you know what your Personal Style is?
I've been thinking a lot about my personal style lately because I'm finding I have a wardrobe full of clothes I never get chance to wear, or that no longer fit (I am having a clear out on Facebook or Instagram!)
The fact is that your personal style is an ever evolving thing. It changes as your lifestyle, body shape and interests change, as well as shifting with fashions, even if you don't think you follow fashion!
6 years ago I wrote a multi part series on defining your Personal Style. It was kind of useful, but probably no one read it, because 6 years ago this blog was a lot quieter than it is these days.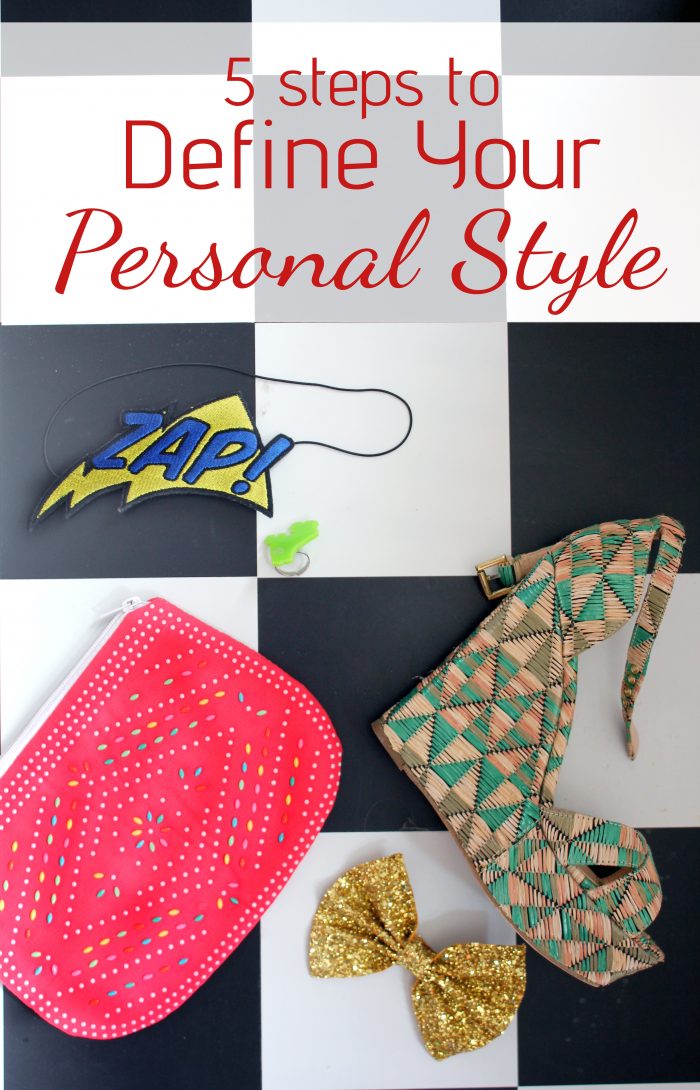 When I wrote the original posts in 2010 I spent a lot of my time going to Vintage events where everyone was quite dressed up. I had plenty of time to spend doing things like wet setting my hair, and I wasn't doing anything foolish and active like running or playing Roller Derby to mess up my lipstick. My style was pretty polished, with immaculate vintage hair and make up.
These days my life looks a lot different. I'm very active, and most of the events I go to are a lot more casual. I also have a lot less time to get myself ready for them, often getting changed with only a few baby wipes and a can of deodorant to hand. My style has changed accordingly. I need a hair style that can be easily fixed with a hair brush and a can of dry shampoo, red lipstick distracts people from a lot of sins, but I wear flat shoes more often to walk places and clothes that don't need complex under garments and won't get screwed up if I fling them in my kit bag.
I also might be 6 years older, but my style, at least sometimes, has got a lot bolder. I'm more drawn to bright colours and prints rather than pencil skirts and pussy bow blouses.
So, as it might be time for me to revisit the steps, I thought now was a good time to revive those useful posts from all that time ago. Here you'll find a pared down version of the six steps, with links back to the original in case you want to go into it in more depth.
By putting a little thought into what your Personal Style is you should find that your wardrobe is more than a collection of clothes and that putting together an outfit that not only makes you feel like an amazing you, but also works for wherever you're off to, is a matter of moments.
The first step to defining your Personal Style is figuring out what looks you like.
Back in 2010, among other things, I recommended a Lookbook. Today I'm going to recommend a Pinterest board.
Follow Gemma Seager's board Outfit Ideas on Pinterest.
Pin everything.
Pictures, outfits, individual pieces. Hopefully you'll be able to identify a common theme. Try and think of 3 adjectives to describe your personal style.
My latest ones are Quirky, chic and bold.
I like unusual elements and prints, simple, classic shapes, but the overall look is quite bold.
Walk around the shops, read blogs, or flip through magazines with those words in mind and you'll spot more things you like.
Button
Hi, I'm Gemma, who are you?
The second step, once you'd got a Pinterest board full of people wearing chic pencil skirts and sky-high heels, is to have a little look at your own life.
What do you do every day? What is your job? What are your hobbies? Do you drive or walk everywhere?
How can you fit those Pencil skirts and sky-high heels into that life? Do you need to adapt the look slightly to fit? Think about your body shape as well. If you've pinned hundreds of images of mini skirts, but every time you wear one yourself you feel hideous then what is it that's drawing you to those images. Is it the silhouette, the colours, or simply the air of confidence a short skirt exudes? How can you adapt that so you feel happy in the outfit?
Even if you're not a Fashion Blogger try photographing your own outfits for a few weeks. Putting them in one file or a Pinterest board might help you identify common themes that appeal to you that you never even realised, like always wearing a slim bottom half and a full top half (or vice versa).
Follow Gemma Seager's board Outfits on Pinterest.
I pin a lot of pictures in heels, but I can't spend all day stomping about the City in them. I can carry ballet flats and change, but also ballet flats fit the style I like a lot better than, say, a pair of trainers. Some people look awesome in capri pants and trainers, it's not my style, so I go for ballet flats.
Button
Now's the time to start getting practical. We're done with the thinking and faffing about on Pinterest. It's time to pull everything out of your wardrobe.
Remember those three words from Step One? Try applying them to all your clothes, then think about if they actually fit your life or your body.
Make three piles. One for clothes that fit all three criteria, one that only fit some of them, and one for clothes that fit none of them. Get rid of pile three, sell it, send it to a Charity Shop, give it to your friends, whatever.
Pile one is easy, back in the wardrobe. Pile two needs a bit more thought. If it's a handy basic like a plain white t-shirt, in good condition and fits, then keep it, it can always be a building block for other outfits. If it doesn't fit then get rid of it. If it's something that doesn't fit your life, but DOES fit your style, then it might be worth keeping, but pare down the collection. I do not, for instance, need 5 satin evening dresses anymore, lets whittle it down to my favourite 2 for occasional glamorous events.
Spend some time playing around with the clothes that are left and trying them on in different ways to make outfits that you love, then you'll know they're there when you need them.
Button
This is the fun bit, because you get to go virtual shopping.
Take a look at those outfits you came up with in step three and have a little think about how you can make them better. It might be worth taking a look at what the overall colour palette is of what you have left. If everything is blue and red, but you only have accessories like berets and head scarves in green and orange then you might want to think about some new accessories, for instance.
I find it helps to mentally split my wardrobe into "basics" and "features". I own a lot of Body Con dresses, the plain black one is a "basic" piece, to make it fit my style I wear it with quirky accessories, fun shoes, a beret, a cardigan in a bright colour or quirky jewellery. The POW print body con dress is a feature all of its own and needs little accessorising.
If your wardrobe is heavy on the features and light on some basics then think about what basics would suit you, as they're different for everyone. Where as one person might desperately need a tailored pencil skirt and a good fitted jacket, someone else might need a stretch skirt to fit a more active life and be desperately feeling the absence of a denim jacket.
If it's heavy on basics, but with none of those feature items that would give your outfit some va va voom then you get to do the fun shopping, yay!
When I shop for feature items I look for prints, unusual shapes, bright block colours or bold and quirky jewellery. If you opted for a more girly and feminine look it might be a pair of lace tights, a string of pearls or a cat ear hairband that can add a finishing touch.
Button
I guess this is kind of where I am now.
Allowing your wardrobe to keep up with how exciting and ever evolving your life is might sometimes mean starting afresh, but most of the time it'll just be a case of adding a few new items and getting rid of some that no longer work.
Taking an occasional look at your wardrobe and pulling out anything you haven't worn for over a year and looking at it with fresh eyes is a good start. Does it still fit? Does it still work with your life? If yes, then why haven't you worn it? If it's just because you forgot about it, then set yourself a challenge to wear it in the next month. If you still haven't, you should probably ditch it.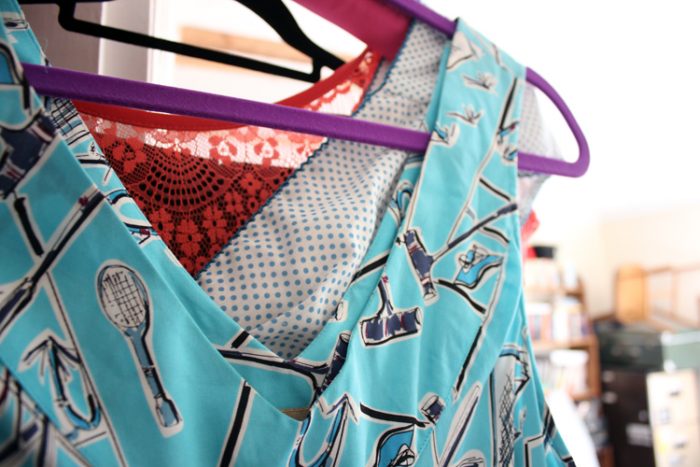 Even if you don't give two hoots about fashion, which I don't,  it will still affect your style. Unless you are solely shopping vintage or in Charity Shops, trends will affect what is available in the shops. Just be aware of the subtle changes in shapes and styles in your favourite shops, and how they work for you.
Keep pinning to that Pinterest board and keep an eye out for any changes in the style of what you pin, or particular items you pin a lot. I, for instance, have raised an eyebrow at tulle midi skirts for several years, but I keep finding myself pinning them, particularly worn with biker jackets and in dark colours, so I'm actually considering one, eek!
Keep in mind those 3 words you used to define your style while you're wandering round the shops or browsing online. Also, and this is the most clichéd style advice EVER, but is genuinely useful, before you buy something, think of 2 ways you can wear it with stuff you already have.
Lastly, don't be afraid to experiment. Just because you've decided you like a bold, rock n roll inspired look with jeans and a leather jacket, doesn't mean you can't buy a polka dot pencil skirt if it's calling your name. Just make you sure you have something to wear with it, and be ready to get rid of it in a year if it's never made it out of the wardrobe!
Button
So there, if you're despairing of your wardrobe, or struggling to find what's missing, hopefully there are some tips in that mass of information to help you, even if you don't follow all the steps end to end!
In the meantime, if you want to take advantage of my wardrobe clear out to enhance your own, then keep an eye on my For Sale! Facebook Album or Instagram selling account, as there's more going up later this week!
Related