I am fighting off a terrible craving to shop.
My wardrobe is full to bursting off stuff I need to clear out before I can reasonably buy any more, and I'm really not in a financial position to be buying lots of new clothes. So obviously that's all I can think about. Shopping.
For the last couple of days there's been a hint of an actual approaching Summer in the air, so obviously my mind, and obsessive fantasy shopping habits, have started to turn to novelty prints and summer wear. If you've been reading a while then you'll know I have a mild to moderate obsession with novelty print dresses. If you've just turned up, then you'll have to trust me, I really do love a novelty print.
You'll notice that I phrased the title of this post as YOU have to have, not I. I really can't be shopping right now, but someone should definitely have these novelty print dresses and it might as well be you!
The dress that actually kick started todays little obsession when it arrived in my inbox. I should probably unsubscribe from all those emails. It's just a perfect summer dress, with a Parisian print border that makes me want to sip coffee in a pavement cafe.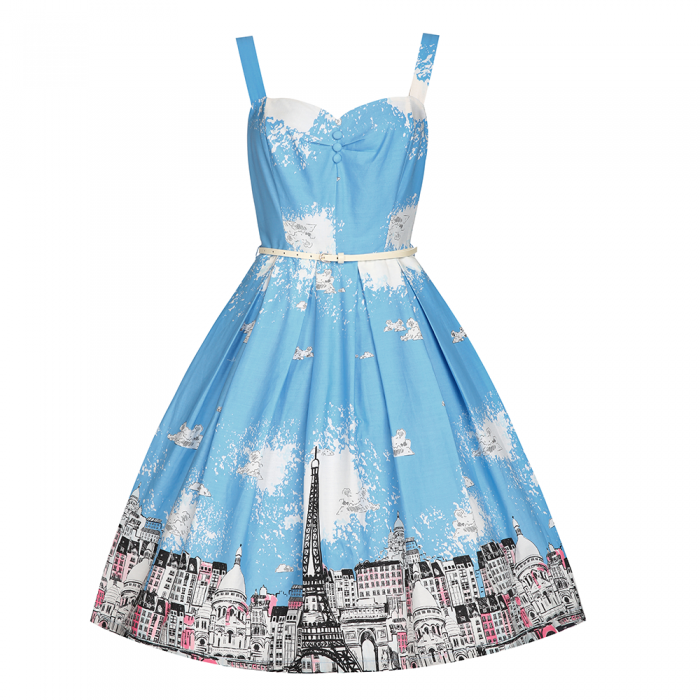 Yes, another one from Lindy Bop, this time with an adorable all over print of diving swimmers. There are 2 UK brands right now that are excelling at novelty prints as far as I'm concerned, one is Lindy Bop and the other is Collectif. So, guess what's coming up next.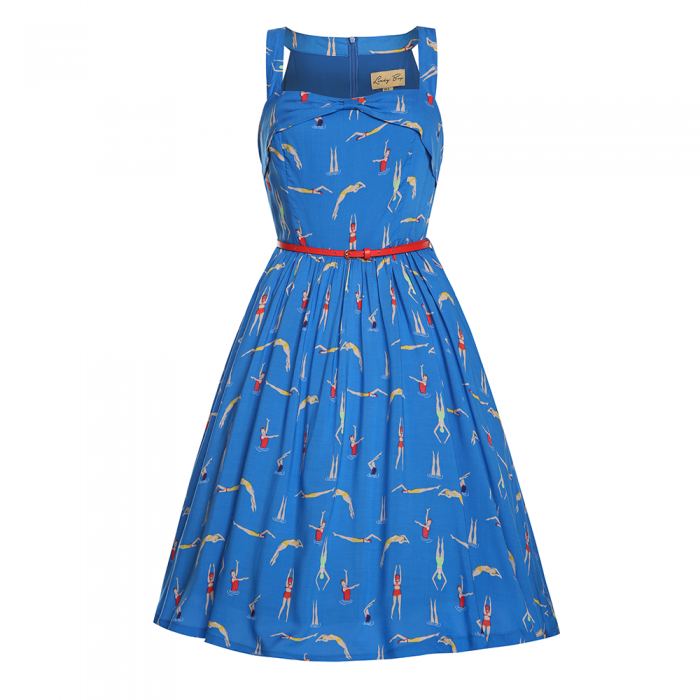 This dress comes in blue and green, I picked blue, because there are more sizes left, but the green is secretly my favourite. Shh, don't tell it!
As well as a novelty print of Hawaiian hula girls, it also has pockets. Be still my beating heart!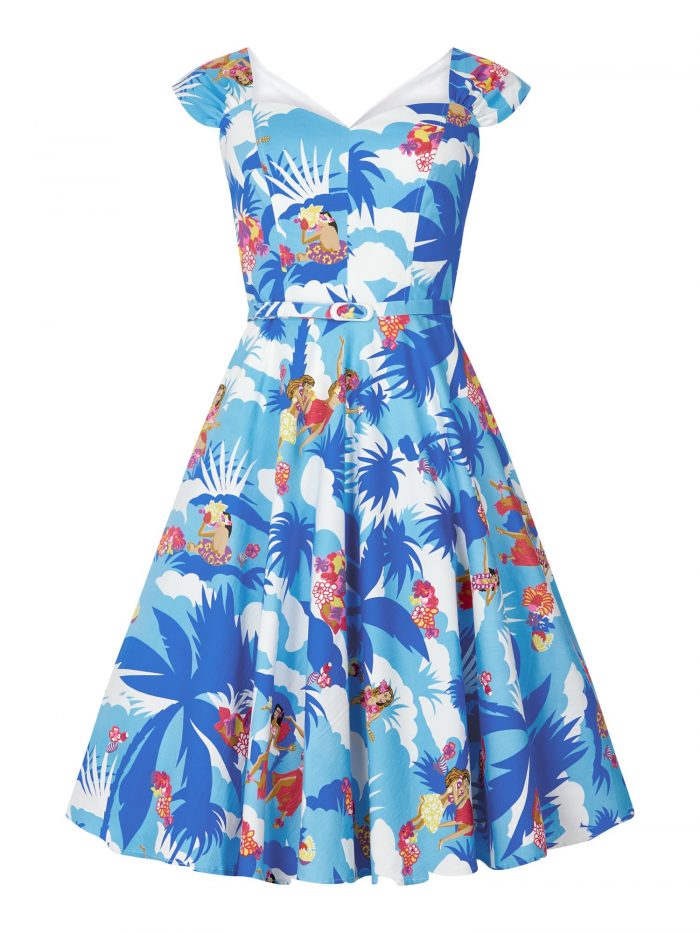 Novelty Flamingos on a perfect vintage inspired Summer dress. I love this shape, it looks so easy to throw on on hot Summer days.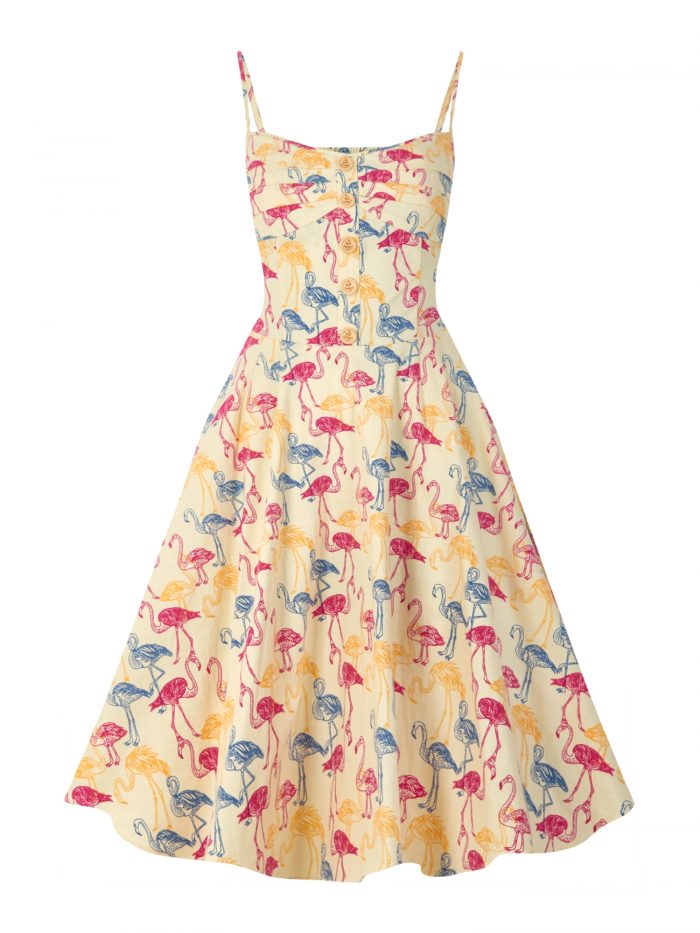 By the Seaside Isobel Dress
Emily & Fin do some great novelty prints, though the dress styles aren't always exactly what I would like. This one looks perfect though! A decent midi length prom style on the model, pockets, and a cute beach themed retro print.