The Summer Sales are on, but we all know Summer isn't over yet.
One of the things I enjoy about being an occasional High Street shopper in the UK is the challenge of playing "sale chicken".
You know, because in April the shops fill up with Summer things, but it is raining and I am still wearing a jumper. Then in July when the sun starts tentatively peeking through the clouds the shops immediately start the Summer sales to make way for the Autumn stock. The Autumn stock will invariably arrive in August, just as the sun turns up and we all want to start wearing Summer frocks. My summer frocks will often see me well into September and possibly even October with a nice cardi.
So, I like to play "sale chicken" if you fall in love with something in April, are you willing to run the risk it will suddenly be reduced to half price in July before you've even had chance to wear it? Or what if it IS reduced but your size is gone?
Exciting, isn't it?
So today I have a little round up of a few highlights from the Summer Sales that'll keep you going well into Autumn, with a cardi of course, but this is the UK, we obviously all have a good stock of cardigans already.
I wrote about this one on All the Dresses back when it was £85. Now it's reduced to £42.50 AND the only size that's sold out is the 16. Get it quick before someone notices!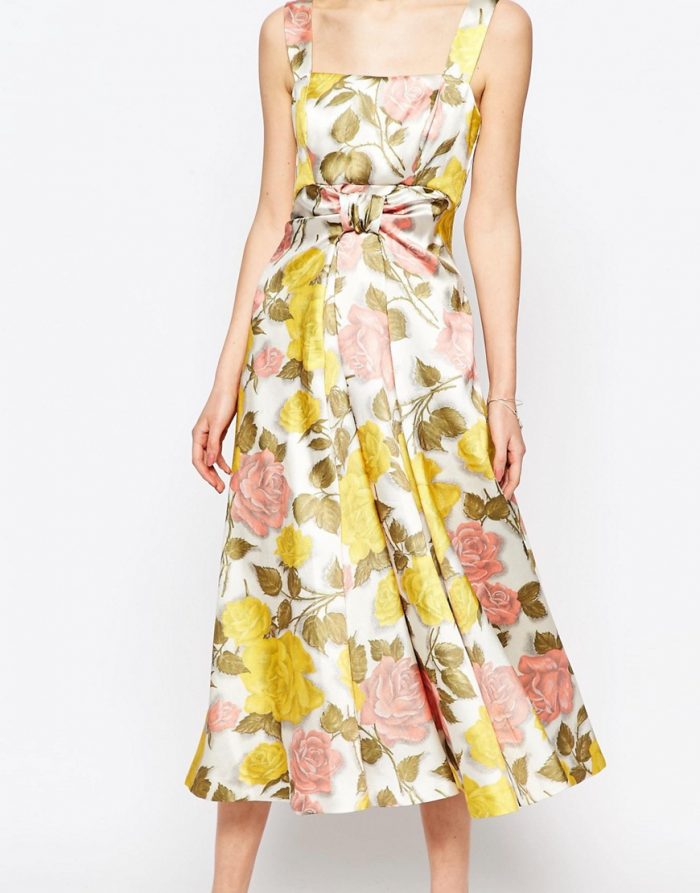 I do like a good bardot dress, and this one is perfect for wearing with big sunglasses while sipping espresso in a roadside cafe in Rome. Or alternatively going out for a nice dinner at the weekend.
And it's reduced to just £20, with most sizes still available.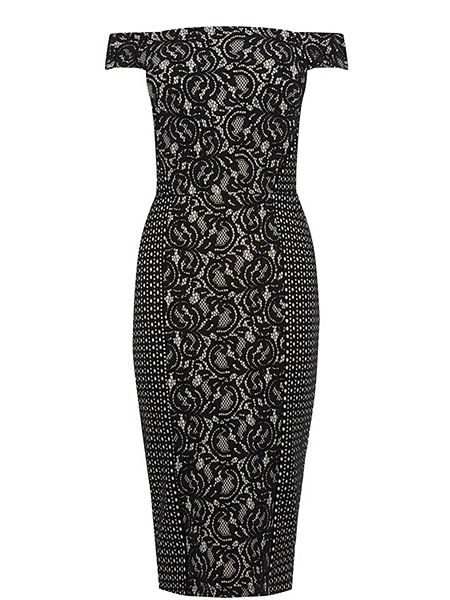 This ones a little pricier, at £102 AFTER the discount. Phase Eight dresses are amazing though. I own one, and it's lovely quality, if I ever own another one it'll almost certainly be in the sale.
I love the unusual brush stroke stripes combined with the 50s prom style. So cute.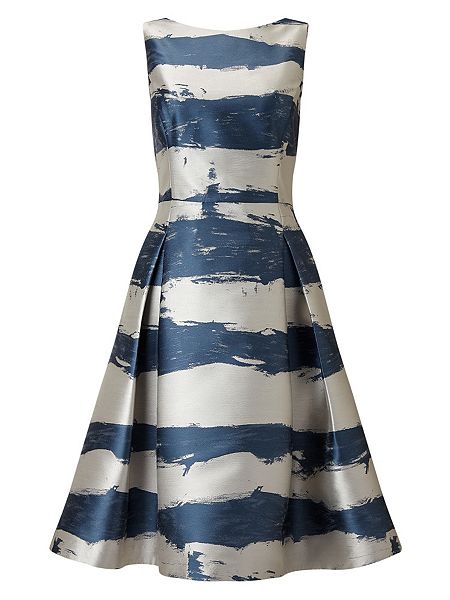 LESS THAN HALF PRICE ALERT! This dress actually looks lovely (or it would do if the model moved her stupid hair out of the way) It makes me think of 40s tiki evening wear. Imagine it with some bamboo bangles and a poodle up do with with a few dark red flowers.
It's currently still available up to a size 16. I'm seriously tempted.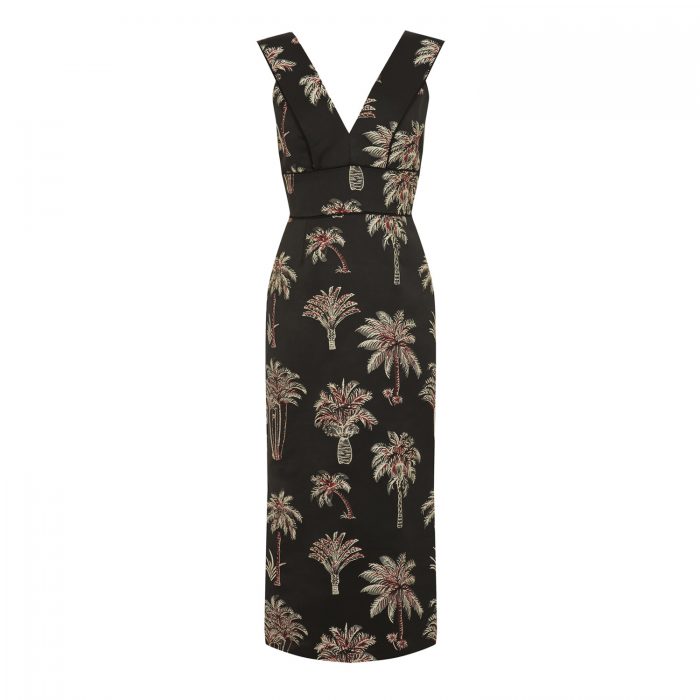 Another less thank half price bargain! A few sizes are sold out already, but this is the sort of thing that would be perfect if you have a late summer wedding coming up.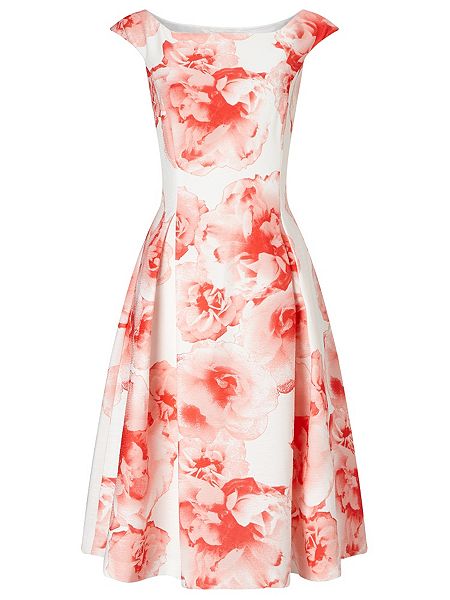 I often keep an eye on Joy as they have some lovely dresses and skirts. This one is a satin taffeta, so a beautiful dress for evening wear, and the strappy top means it's perfect for teaming with a shrug or cardigan, or a nice shawl.
It's reduced from £75 down to £52, and strikes me as the kind of bargain you'll be glad you snapped up for years to come!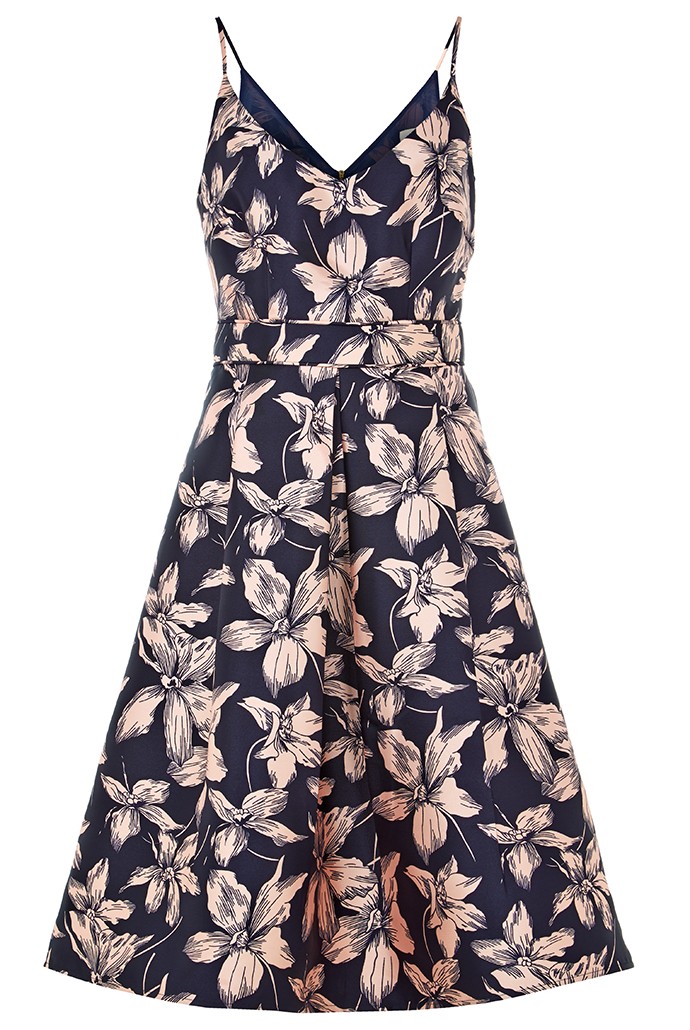 HAPPY SHOPPING!