I often repeat outfits.
Because I'm a normal human being, so obviously I do. I don't just discard my clothes after one wear, that would be insane. I don't often repeat outfits twice in one week though, but this week I did.
I remember the old days when I'd eye up an outfit and it was ok if I last wore it out with a different group of people. These days I think "Hmmm, have I blogged that one yet?"
Earlier this week I snapped up this gorgeous paint pot sun dress in the Collectif Sale.
On Thursday I wore it to Great Yarmouth to the Time & Tide Museum bloggers brunch. But there was no one to take a photo of my outfit that day, so I thought it was worth wearing again on Sunday when Mr Chick was around with the camera.
If an outfit doesn't get photographed, does it even count?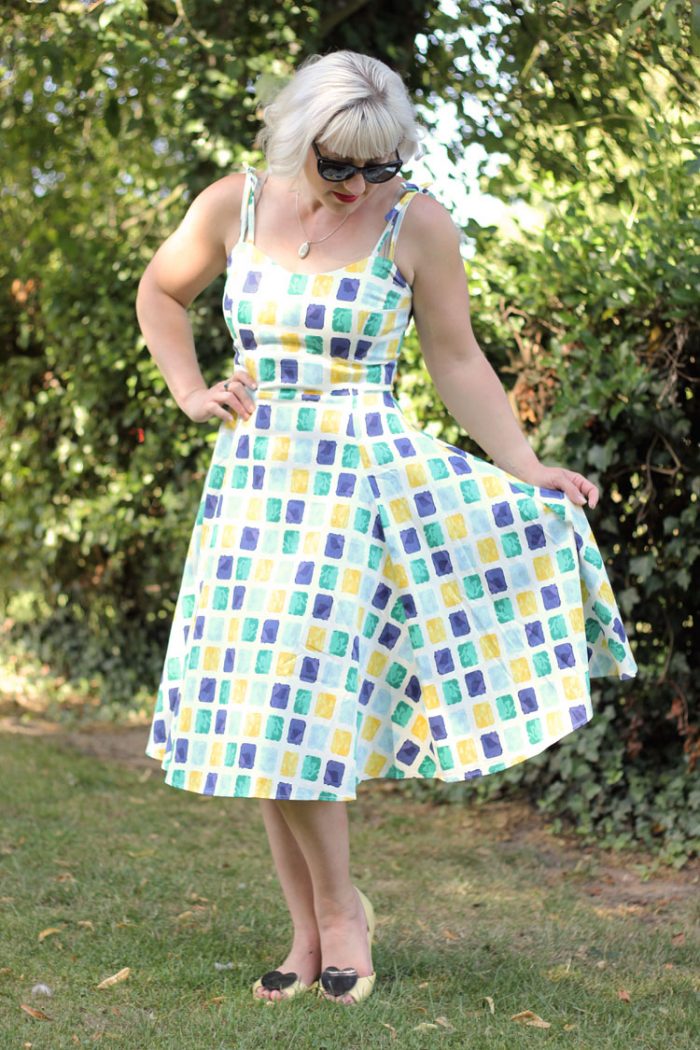 On Sunday morning we ran the Run Norwich 10k, which was insanely hot. I had a bit of a meltdown, but once we'd got home, rehydrated and had a bath we decided we were ready to pop to the local pub for a nice refreshing pint.
The blues and yellows on this dress go so well with my Melissa flats (I think they're now called Zaxy!) and the dress fits so perfectly I don't even need a belt, which is a relief on hot days!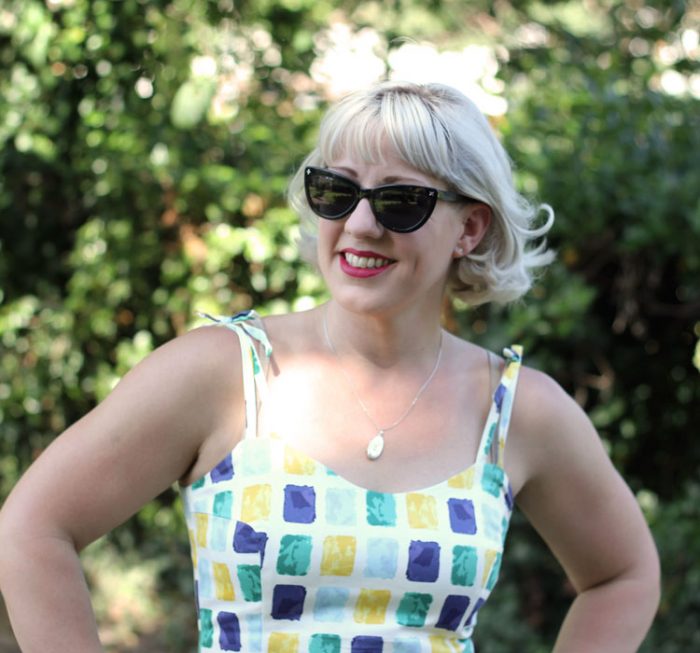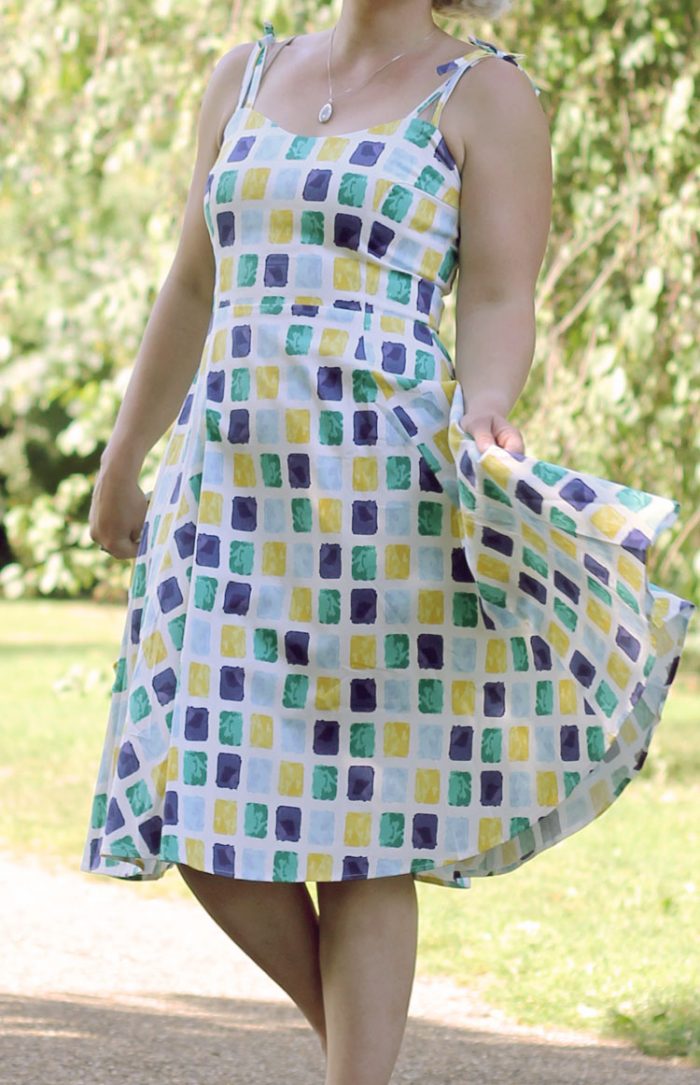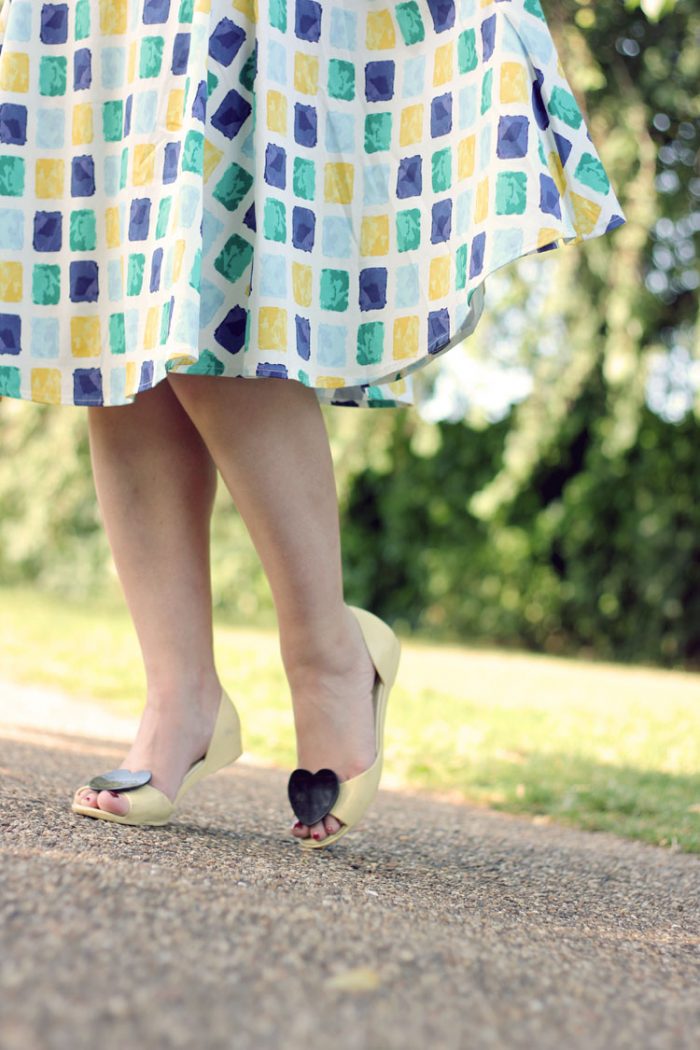 On slightly cooler days I think I might stick a petticoat under this, but I really don't need those extra layers right now. Actually the fabric is fairly stiff, so it looks pretty full all on its own. I also have a yellow cardigan that's going to extend its wear considerably!
Sometimes you buy clothes and they almost instantly become wardrobe staples. I think this is one of them! It's so easy to wear and while the weather is warm I love a sun dress that you can just throw on an go, and also looks like you made an effort.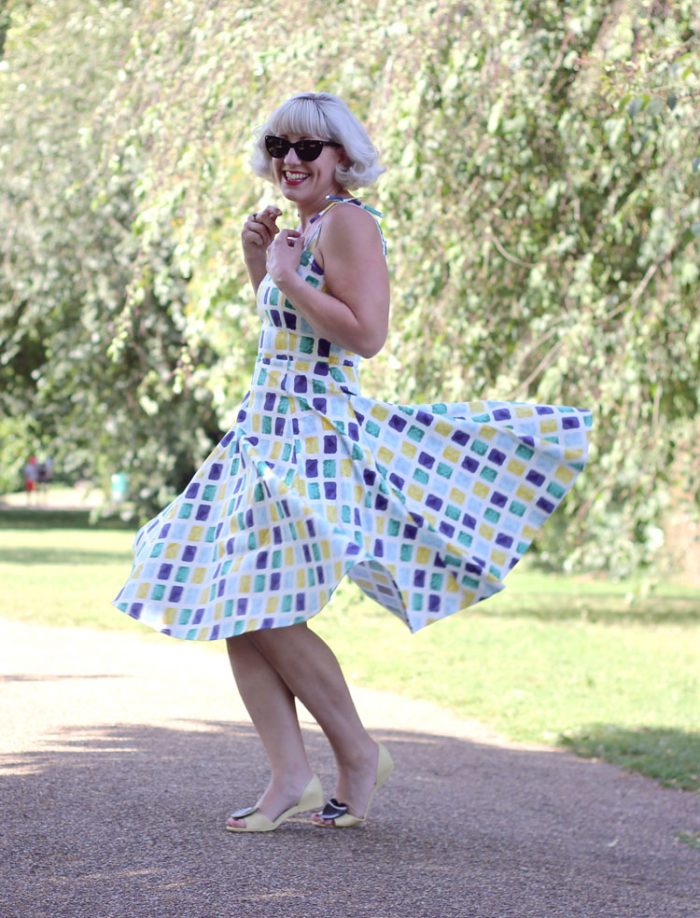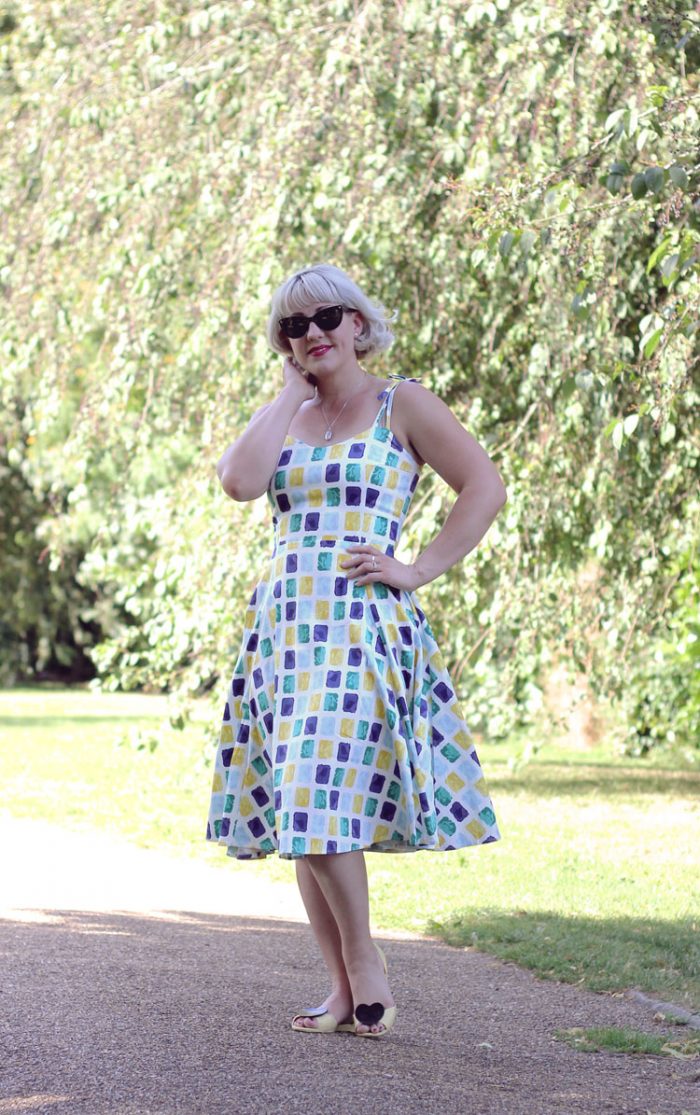 That's about all the interesting things I can muster to say about this outfit I'm afraid!
It was hot, it's a great dress for when it's hot and goes well with my comfortable flat shoes!
It's half price now and comes in a couple of colours, so if you like it, now's the time to snap it up I'd say!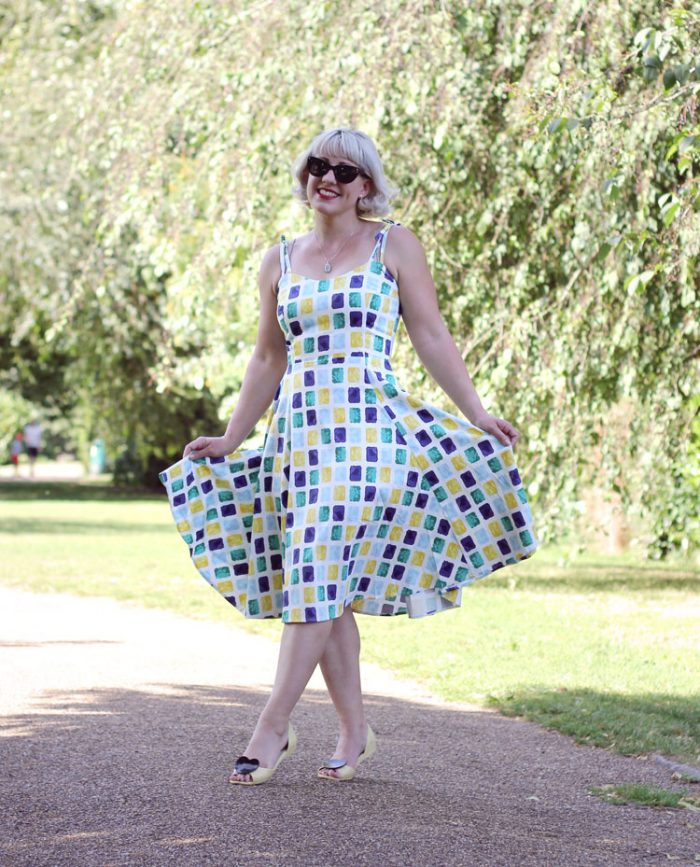 For reasons unknown to me I agreed to go on a stained glass course today. Crafts really aren't my thing. Hopefully it will be fun and I won't manage to sever a major artery or anything.
As I write this I need to be leaving the house in 5 minutes and I still have no make up on, so please forgive me the flying visit!
Have a wonderful day!
Related