Welcome to Monday.
It's looking pretty grey and dull outside today, so what better opportunity to share photos from last week when it was sunny.
I've enjoyed the fact that the warm, but slightly fresher weather lately means my wardrobe considerations have been able to move beyond just choosing something that won't make me die of heat stroke!
That means heels and things with sleeves are back on the menu, hurrah!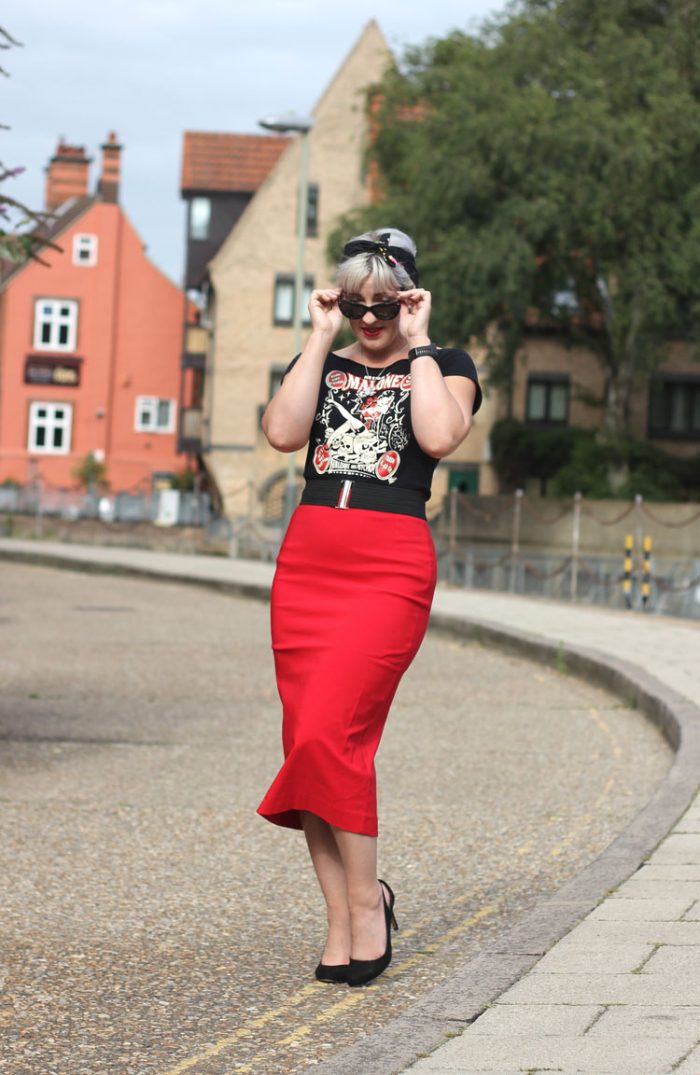 This outfit started with the red pencil skirt.
I love pencil skirts but I find it so hard to find ones that fit. (Can you hear the tiny violins playing?).
I remember years ago someone telling me I should buy a pencil dress from a High Street store as it would be so flattering on my curvy figure. Suffice to say it really wasn't.
I have to be careful with pencil styles for the very reason that I am curvy. Anything fitted is often too tight across my hips yet leaves acres of extra space at the waist.
It's one of the reasons that I turned to vintage and repro shops in the first place. They often cut for a curvier figure and discovering that did wonders for my wardrobe!
These photos feature my latest "pencil skirt that actually fits" acquisition, thanks to Pretty Retro.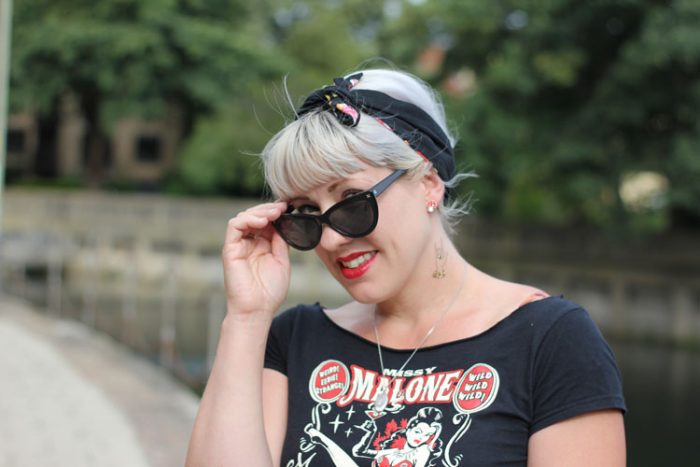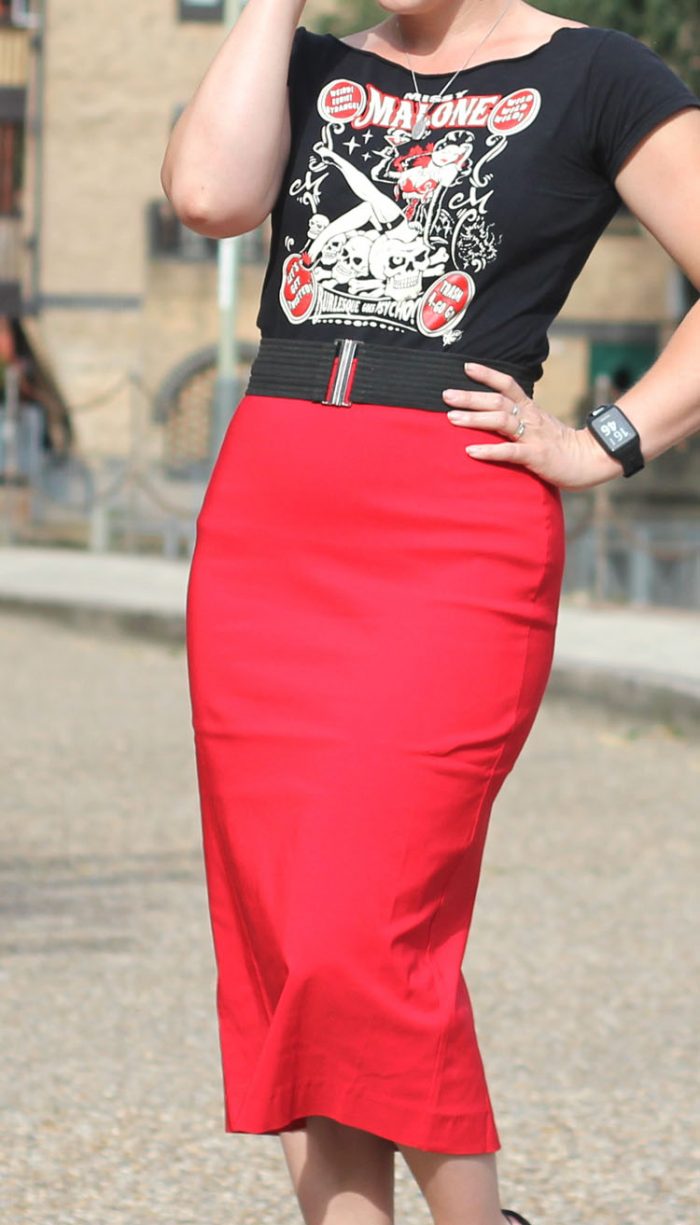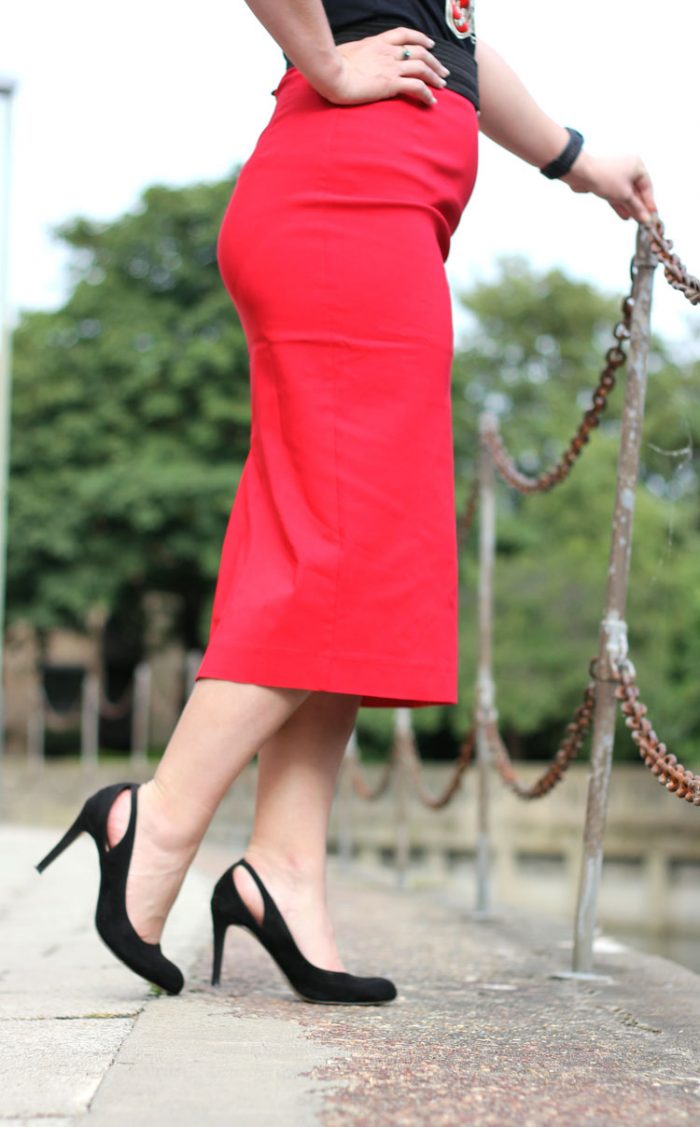 Pretty Retro are a sister brand to one of my favourites House of Foxy. They do a great core range of simple staples that are perfect for sensible work looks, or adding accessories for a more vintagey vibe.
The pencil skirt comes in both red and black, and is super comfortable to wear. I'm tempted to order the black as well. If I do I think I'll go down a size. Although my usual size fits I think the super stretchy fabric means I could easily go down a size for an even more wiggle skirt look.
The red pencil skirt just seemed to invite an outfit with a bit of a Rockabilly feel teamed with a headscarf and a t-shirt I bought from the Missy Malone burlesque review.
I customised the t-shirt into a bardot style neckline, like I do with all my t-shirts. Honestly, I would never wear a single one if they still had round necklines!
Also, seeing as I was feeling all Rockabilly, I decided neck tattoos were a thing. Paperself sent me few of their new designs recently, and I absolutely adore these sign language ones. It originally said "Love" underneath, but I put it on in a hurry and managed to screw the letters up, so I wiped it off. They're super cool with little gold metallic accents.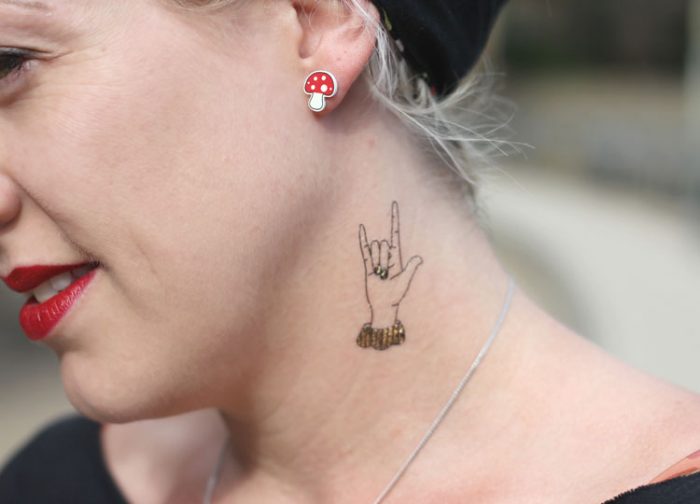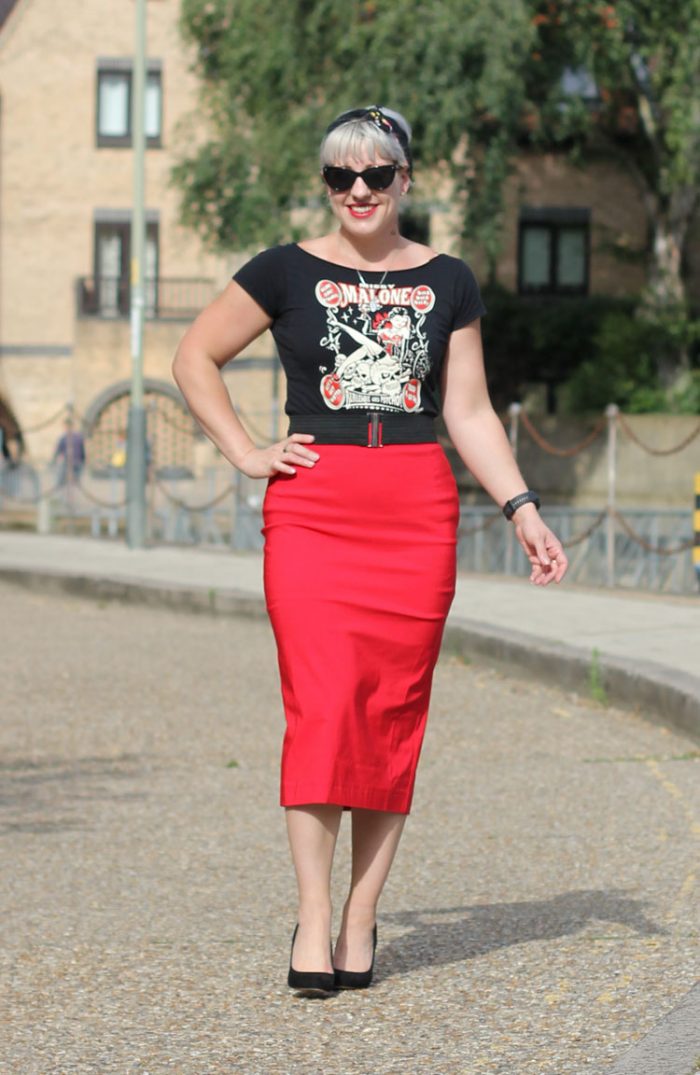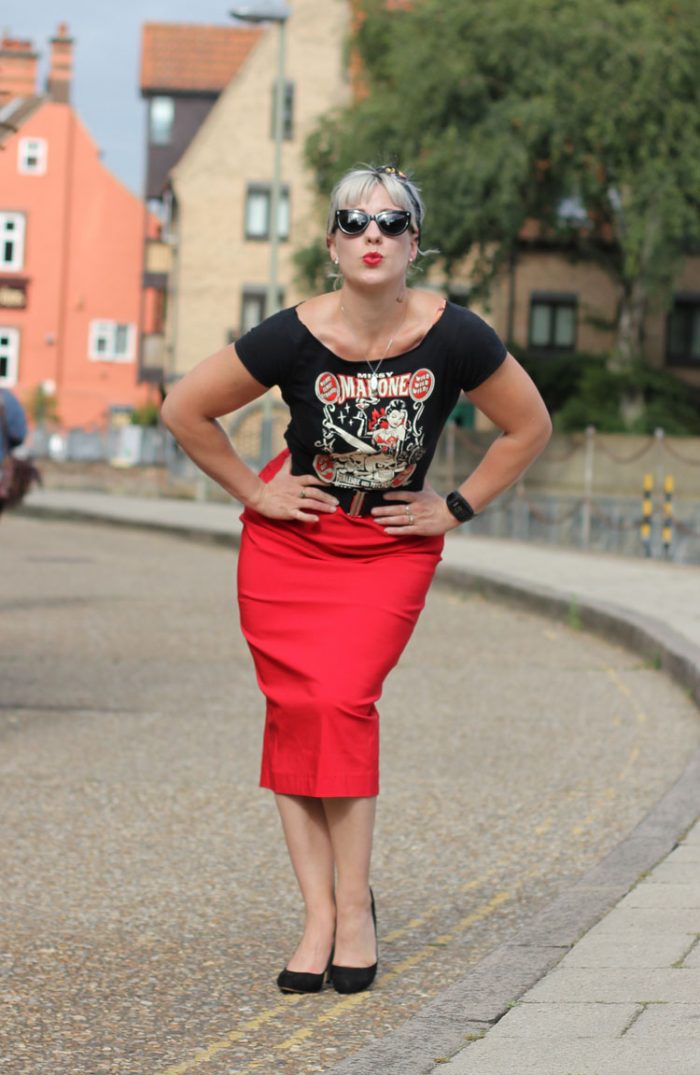 ♥ Customised T-Shirt – Merch from Missy Malone ♥ Red Pencil Skirt c/o Pretty Retro ♥
♥Headscarf – Bad Kitty ♥ Shoes – Miss KG ♥
♥ Temporary Tattoo c/o Paperself ♥
Related