This is basically my late Summer uniform.
When it's still warm enough for summer dresses, the sun is bright, but you know the chill starts setting in around mid afternoon.
Brrr.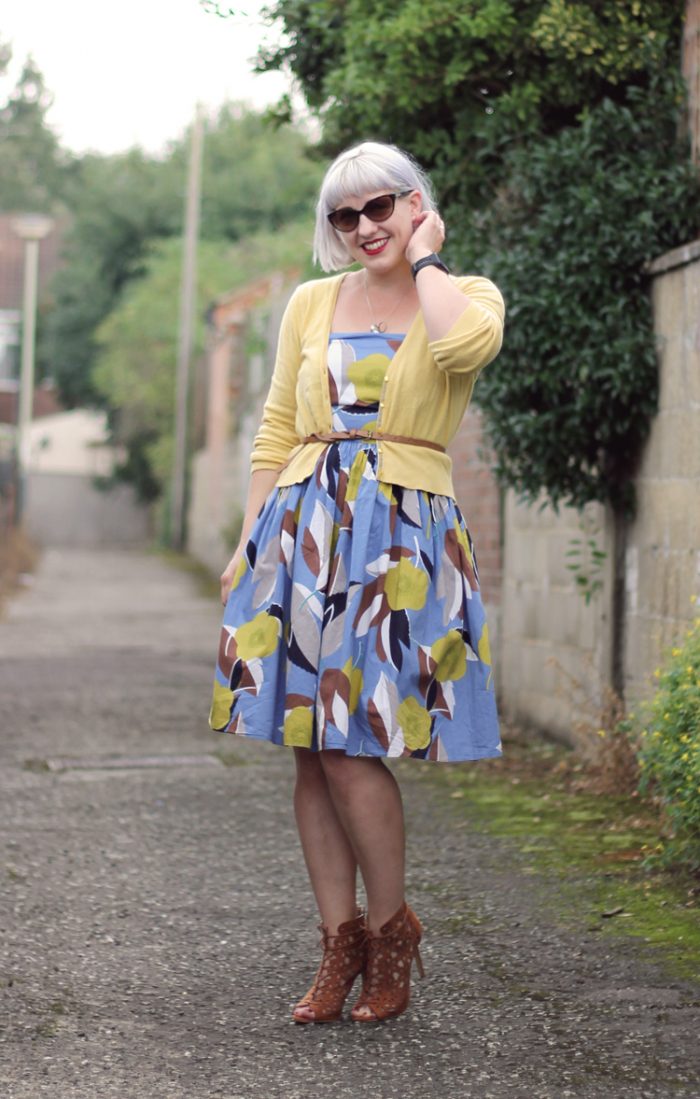 As simple as this outfit looks it was surprisingly hard to get dressed in it today.
I knew what I wanted to wear, but could I find that yellow cardigan? No, if you were wondering, I could not.
I'm generally pretty organised, if not technically "tidy". I have set places I put things, but the problem is, if they're not there then I have literally no clue where else I could possibly look.
This cardigan was not in its assigned drawer. Nor was it on the pile of clothes next to my bed, so after that I was basically all out of ideas. I looked in the washing basket, in case I'd put it in there. I looked in my other drawers, just in case I'd had a black out like I did that time I put the milk in the cupboard and the cereal in the fridge. Nope.
So then I looked in all those places again, because I had no other ideas where I could have left it, even in the midst of a brain meltdown.
After I'd looked in those places 4 times I finally accepted the cardigan wasn't there and broadened my search to the rest of the house, where I finally located it stuffed behind a sofa cushion looking like a rag.
Once I'd dealt with that I opened the blanket box beside my bed which is the ONLY place I ever put belts, in the hunt for a brown leather belt. It wasn't there.
I won't go on any further. Suffice to say that I repeated the whole cardigan process, and my bedroom now looks like a bomb has hit it as I strewed things all over the place searching.
This was not a good start and left me quite grumpy. Still, I like this early autumn outfit, so I'm sure it was all worth it in the end.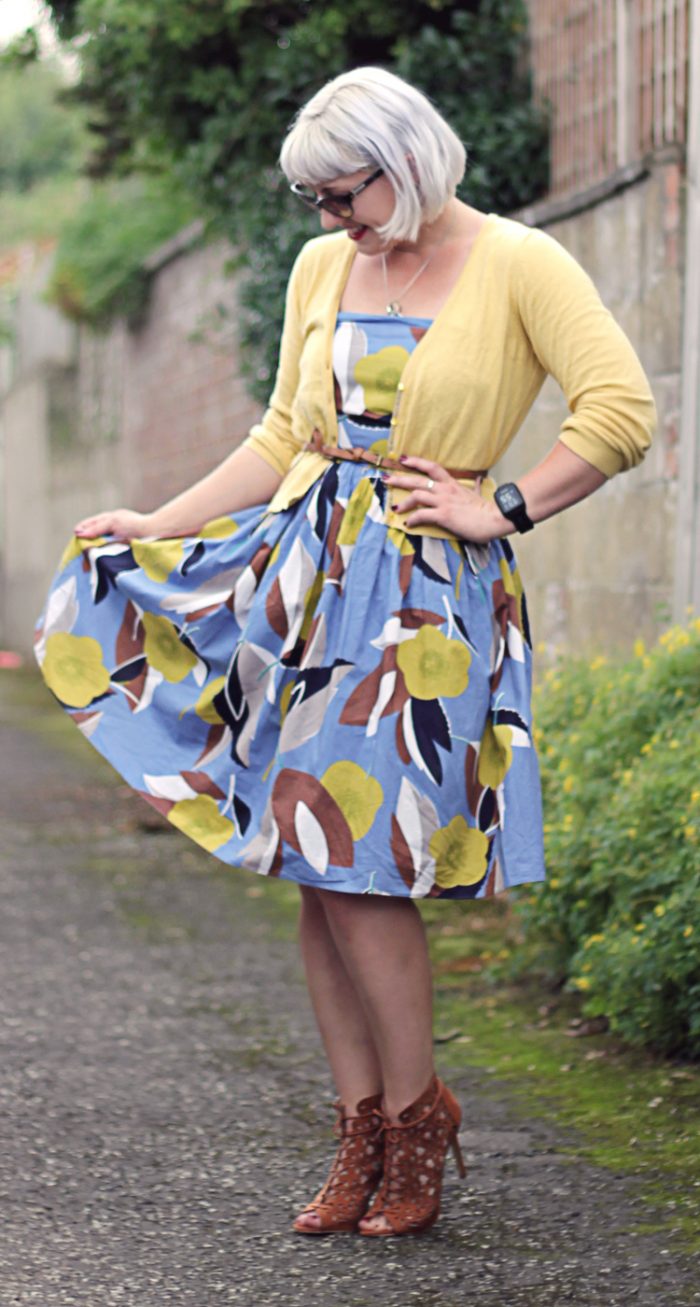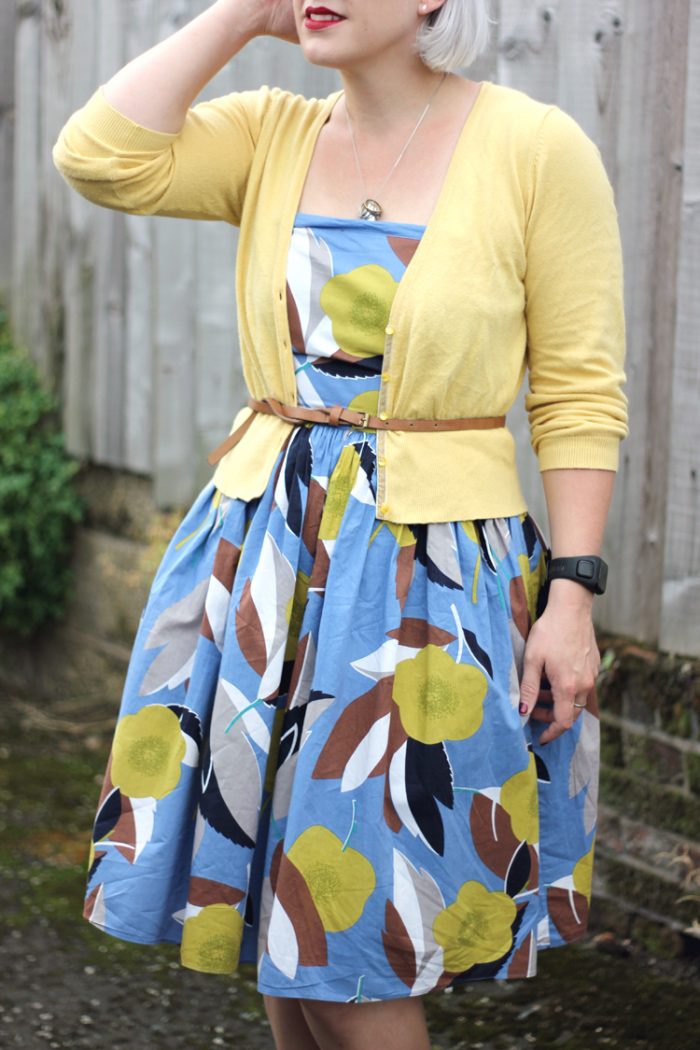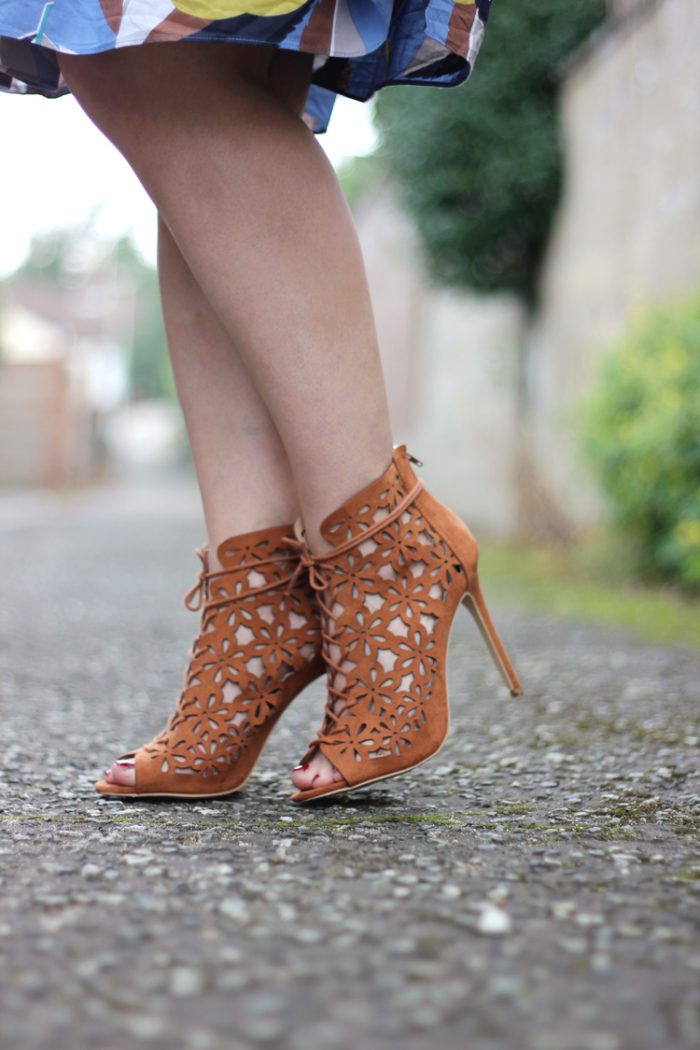 The dress and cardigan are both Boden from past seasons. I think the whole thing goes nicely with these ridiculous tan suede peep toe ankle boots that I impulsively bought in a charity shop.
I think they're Primark, so very unlikely to be real suede. They're not the sort of thing I normally wear, and please don't expect me to walk very far in them, but for some reason they called to me and I had to have them.
And that's how I'm dealing with the arrival of Autumn. With cardigans, sunglasses and summer dresses.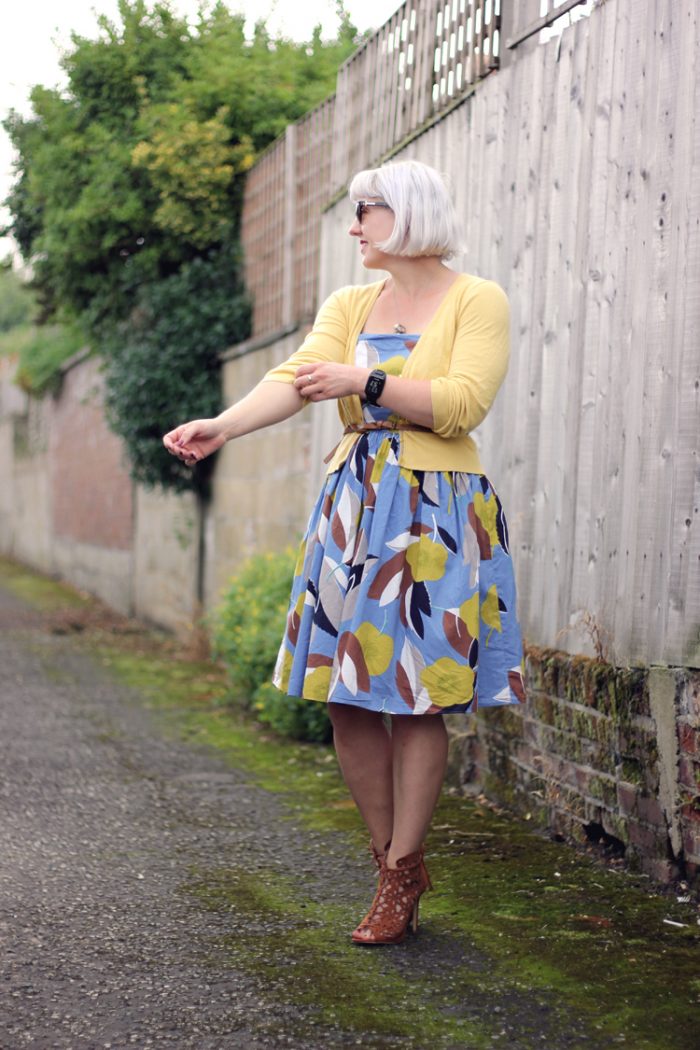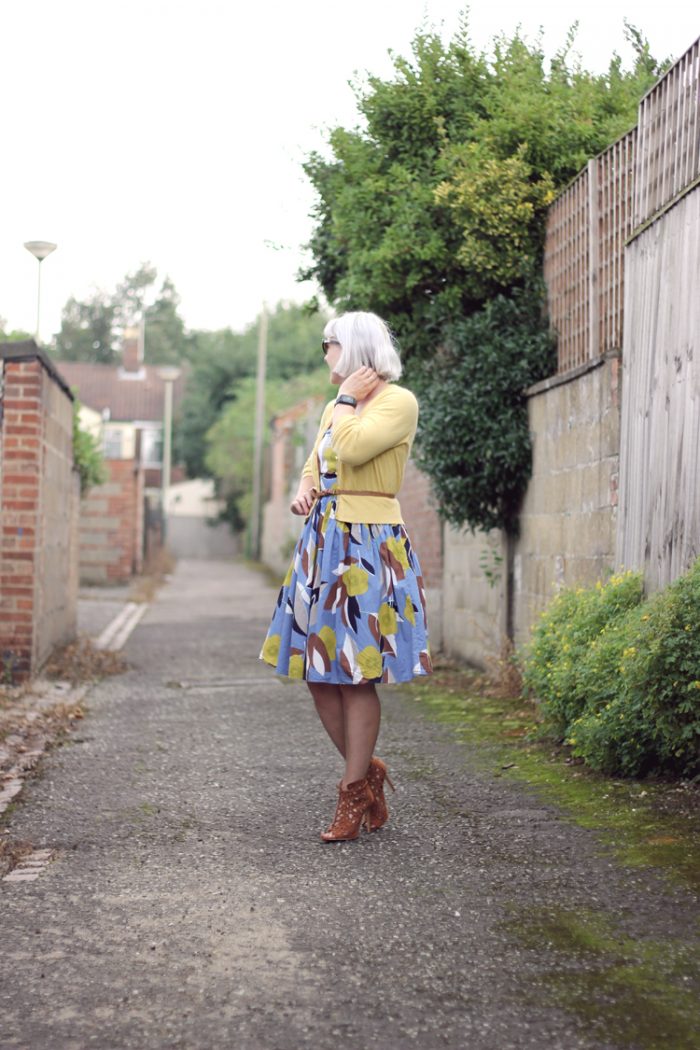 ♦ Dress – Boden ♦ Cardigan – Boden* (similar) ♦ Boots – Charity Shop (similar) ♦
♦Belt – Marks & Spencer ♦ Sunglasses – Ralph Lauren* (similar) ♦