Yes, that's right, it's another cocktail related outfit.
This time it's the return of the Voodoo Vixen cocktail cardigan. I bought it in 2014 and wore it with a bodycon skirt and glittery cheetah shoes. Then in 2015 its outing was a little more casual in Collectif Capris and a Bad Kitty Cocktail Headscarf.
This year it went a bit rock n roll with a leather skirt and super spiky heeled shoe boots.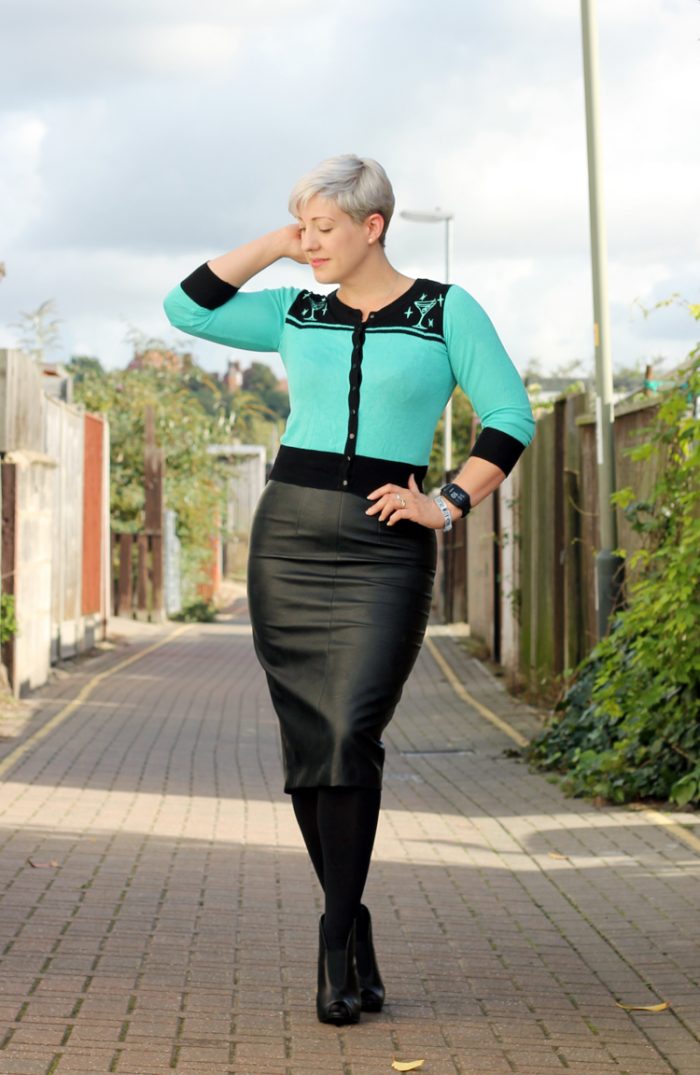 Obviously having been freezing cold and raining all week, the day I actually decided to dig out my black tights, and wear a very tight pvc pencil skirt, was the day the sun decided to burst from behind the clouds and make me sweat all the way into town.
Ah, Autumn weather, how difficult you make life.
Yesterdays first task was to judge a Cocktail Competition. In previous years there are have been around 10 entrants making 3 cocktails. This years competition kept it much simpler, with just one cocktail, and 4 entrants, who were 4 of the best bartenders in Norwich.
Judging was tricky, but by far the trickiest part of my task was clambering onto a bar stool in a very tight skirt. I really didn't think this outfit through.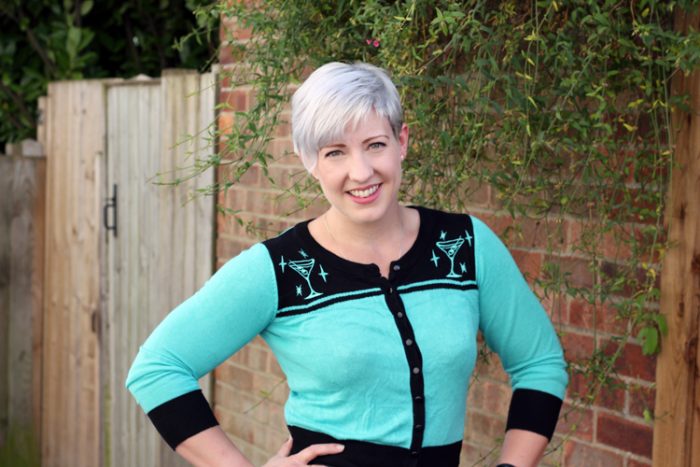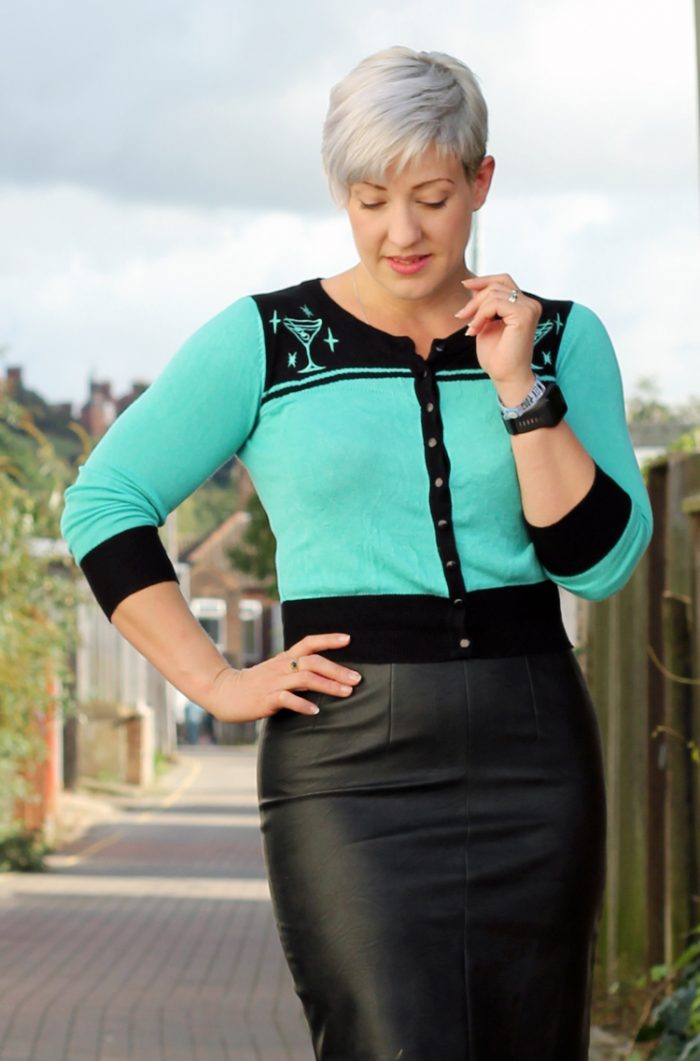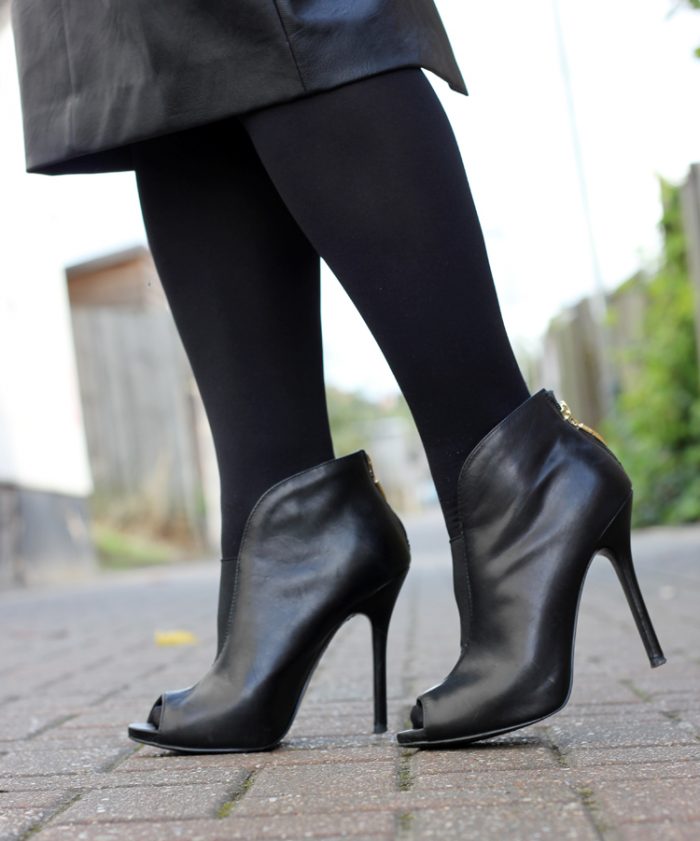 Despite its weather and bar stool based limitations, I feel much happier in this outfit than I did in Mondays outfit post.
Zella Maybe made an interesting point when I didn't feel right in Mondays outfit. After a dramatic hair cut it can take a little while to settle back into your wardrobe and feel like you've got the look right, and I think that might be part of the problem!
I feel like my new super short hair needs a bit a bit more of a sleek and edgy look. Mondays cute and quirky in brown and brogues wasn't quite working, where as todays leather and spiky heels feels more me.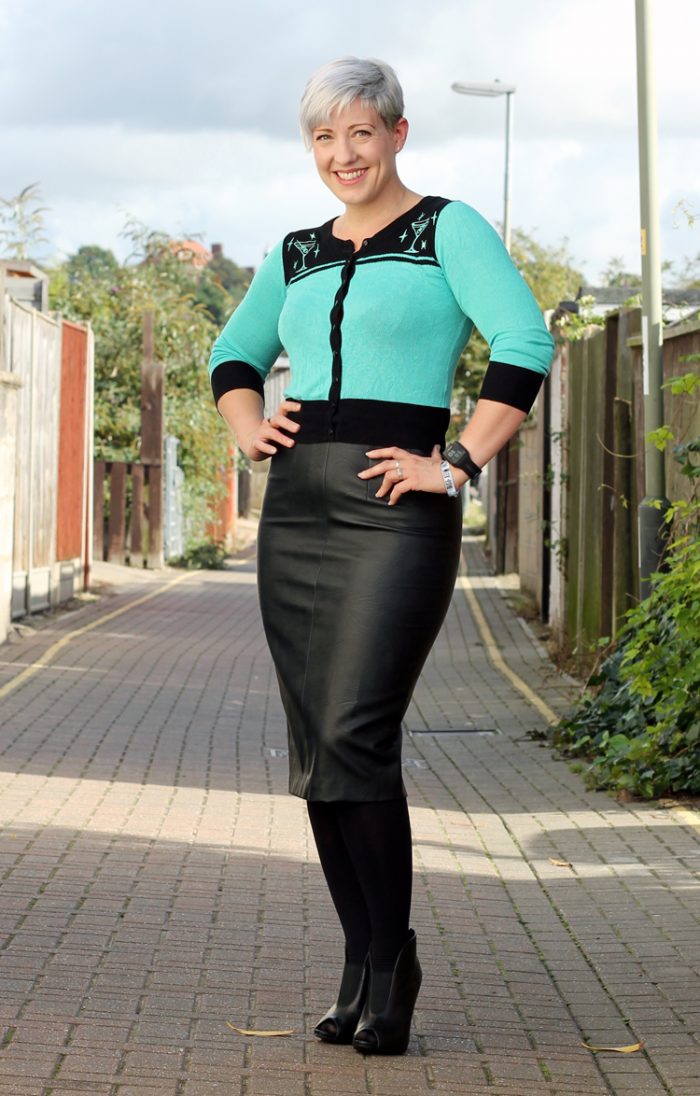 I still grin like an idiot though.
♠ Cocktail Cardigan – Voodoo Vixen ♠ Faux Leather Skirt – Oasis (similar)♠
♠Shoe Boots – Guess @ TK Maxx (similar) ♠