This is the last Cocktail based outfit you'll see, I promise.
I kind of cheated because this is the outfit I'm planning to wear out tonight, I just put it on in advance to take photos.
I COULD have worn it out tonight and taken photos. But tonight it will be dark, and anyway, by Monday I will be totally sick of cocktail outfits.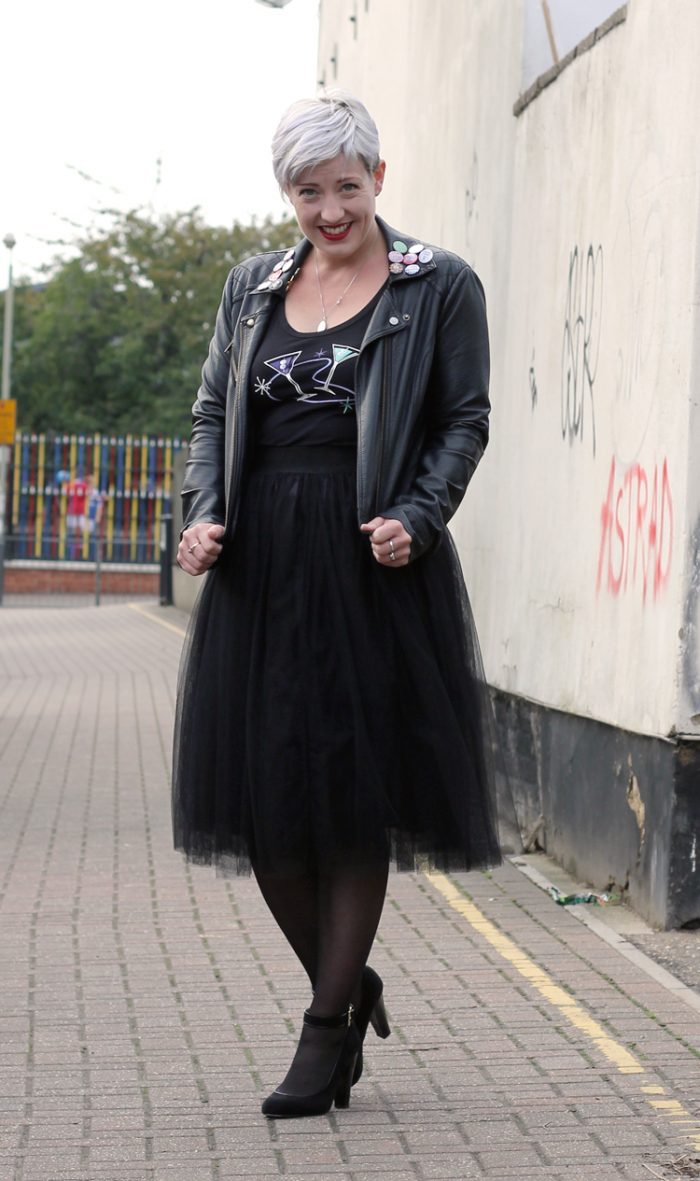 This is that black tulle skirt from New Look gone all rock n roll with a leather jacket and lots of black.
The Cocktail vest I bought in the sale from Collectif for about £3 because I knew Cocktail Week was coming and I would totally need this vest. I always plan ahead with outfits, in fact sometimes I plan so far ahead that I've forgotten about them by the time it comes to wear them. When I opened my tights drawer to dig out some black opaques I found a pair of Christmas tights with snowmen on the knees that I have no recollection of buying. Lets hope I still remember them by the time Christmas actually comes around.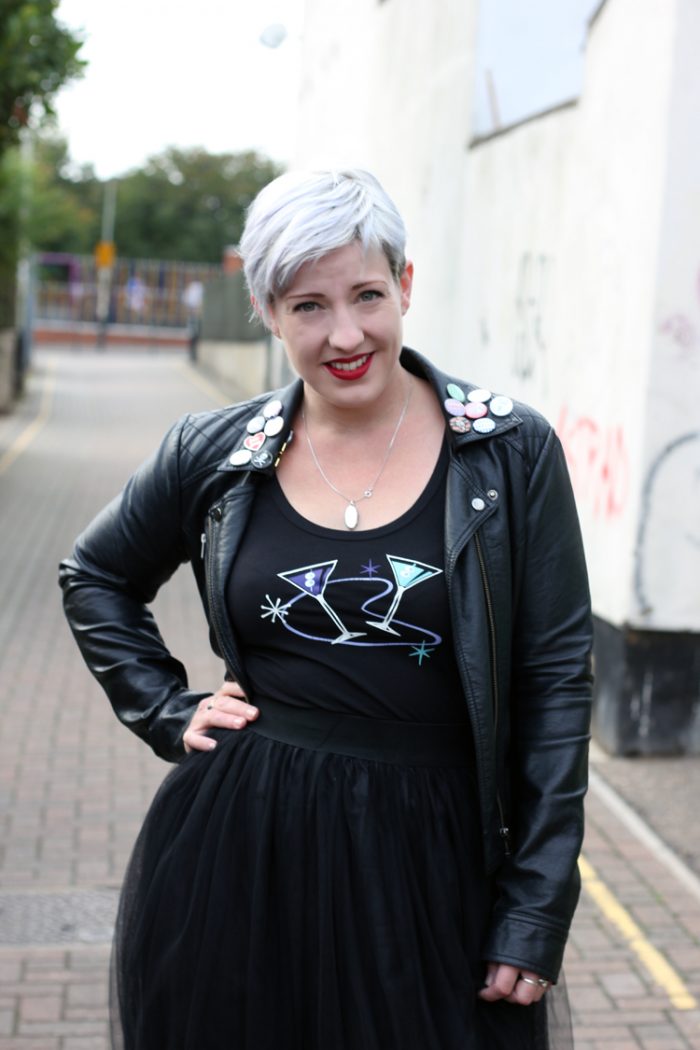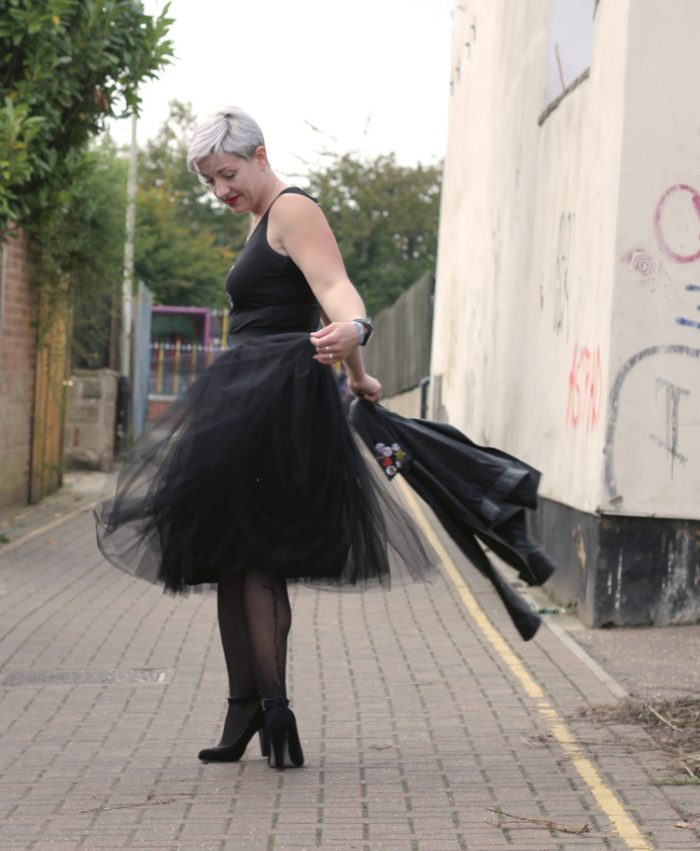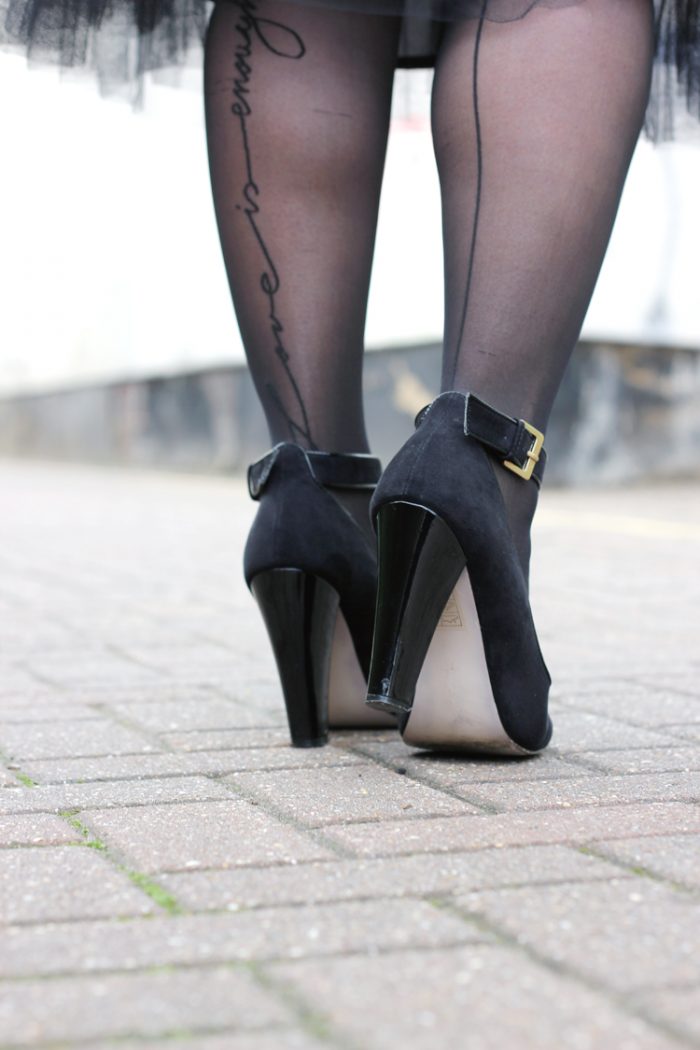 Obviously it is far too cold out at the moment to be wandering around in just a vest. In fact it is far too cold in my house to be wandering around in just a vest as I am bloody mindedly insisting that the heating will NOT go on until November.
Therefore you only get one shot of me twirling without my jacket before I shivered and put it back on. It's ok, I like it with the leather jacket. I like the rock n roll ballerina vibe of delicate tulle and tough leather.
I also like the Wolford back seam tights I dug back out of my drawer, except my legs aren't quite long enough to get "Love is Everything" on my calf like the models, so it runs up onto my thigh. Ho hum!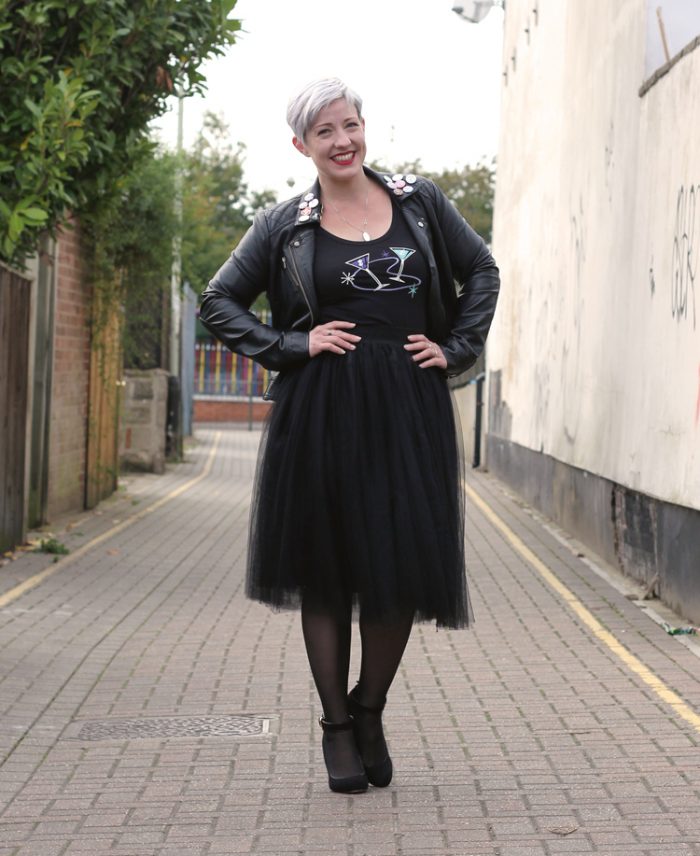 Norwich Cocktail Week is nearly done, and I'm looking forward to a nice restful week to get over it, and maybe some drinks that aren't Cocktails? Maybe.
♦ Vest – Collectif ♦ Black Tulle Skirt – New Look ♦
♦ Faux Leather Jacket – French Connection* ♦  Tights – Wolford* (stay ups available still)♦
♦  Shoes – I forget!♦