I do love to theme an outfit.
If you've been a semi regular reader for any length of time at all then you will know this. I always feel the need to announce it when I do these sort of posts as I do know that not everyone is even a semi regular reader and may not be aware that there is a weird grown up on the internet that gets up in the morning and wonders what outfit goes with the day (I'm in Scotland at the moment, I bought a tartan skirt with me, and a tartan suitcase, but to be fair that's just because my suitcase is tartan.)
I spent Cocktail Week in Cocktail Outfits, I have more Christmas Clothing than is frankly necessary, or possibly healthy, and Halloween, well Halloween is a week-long excuse to wear skulls, bats and pumpkins.
Excitingly shops are catching onto the idea that even people who are (allegedly) grown up might want to spend October wearing pumpkins and skeleton outfits, and not just as fancy dress.
So here are a few things I have found on my travels that are totally acceptable every day wear for most of October, probably.
Skeleton Midi Dresses
I located 2 of these that I really want. The first is more eveningy, strappy, with saucy (or possibly gropey, for the purposes of Halloween I have decided this skeleton has been given permission to put its hands there) skeleton hands cupping boobs and bum. The second is more day time wear, with a full skeleton print and actual October friendly sleeves, it's from the BooHoo plus range, but it's Bodycon fit means it could work if you're smaller than a 16 as well.
◊ Skeleton hands Midi Dress ◊ Plus Skeleton print Midi Dress ◊
I am terrified of spiders, and I'm not actually sure if I could cope with the printed spiders on this, even as cartoony as they are. It might be worth the risk, as this skirt is kinda cool.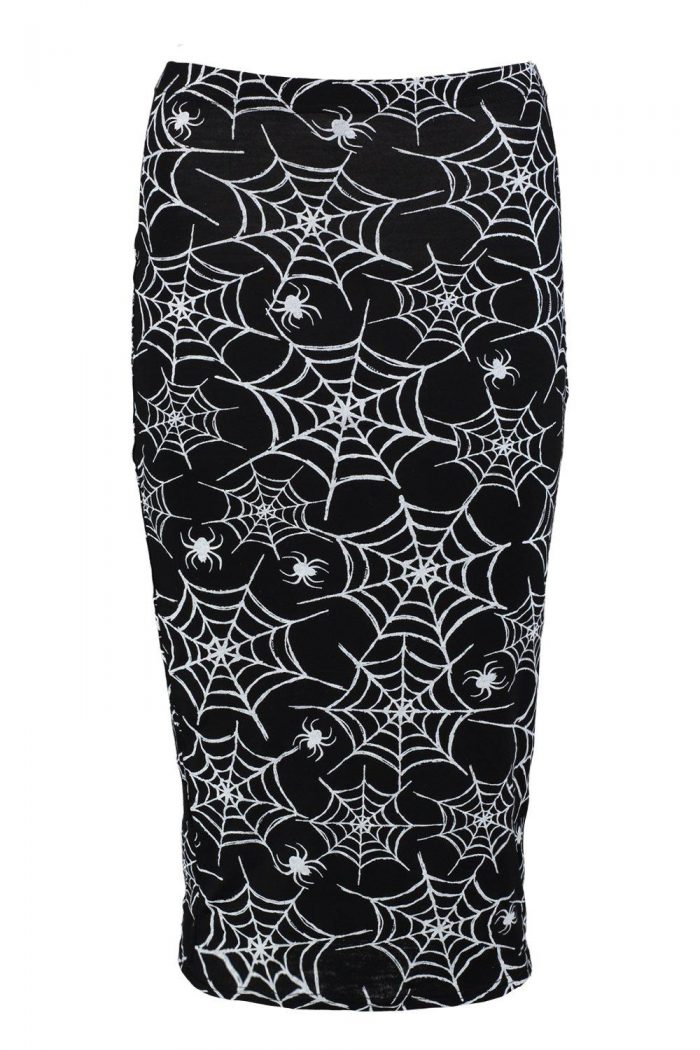 Because nothing says Halloween like powder pink.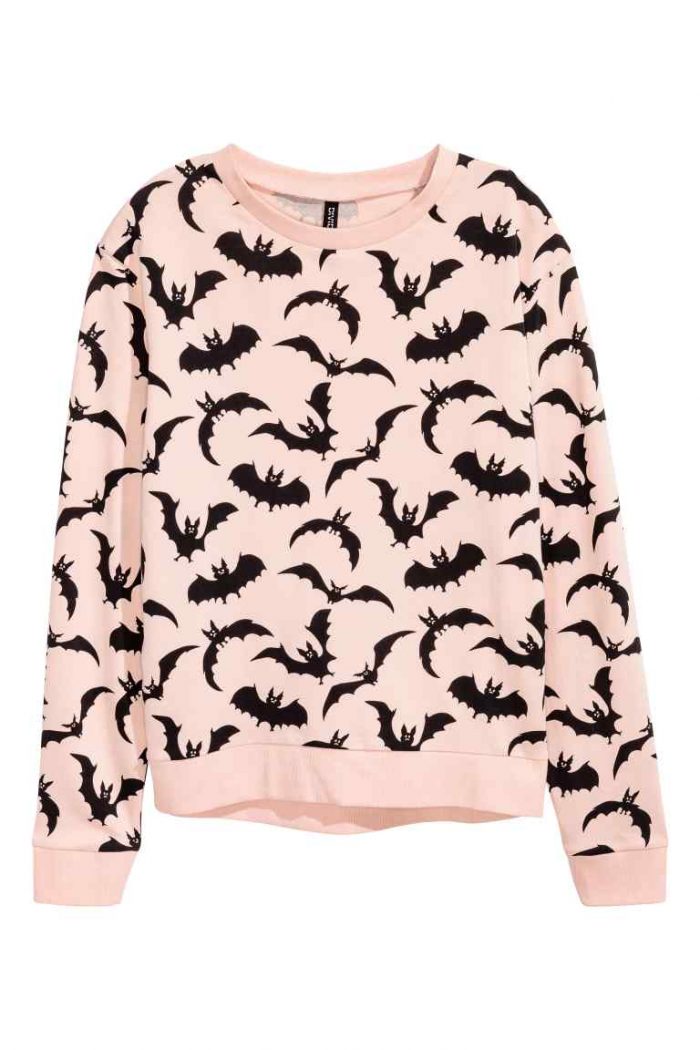 I'm quite fond of crop tops worn with high-waisted skirts and this one even comes with sleeves. I'm imagining I would wear this with my faux leather pencil skirt.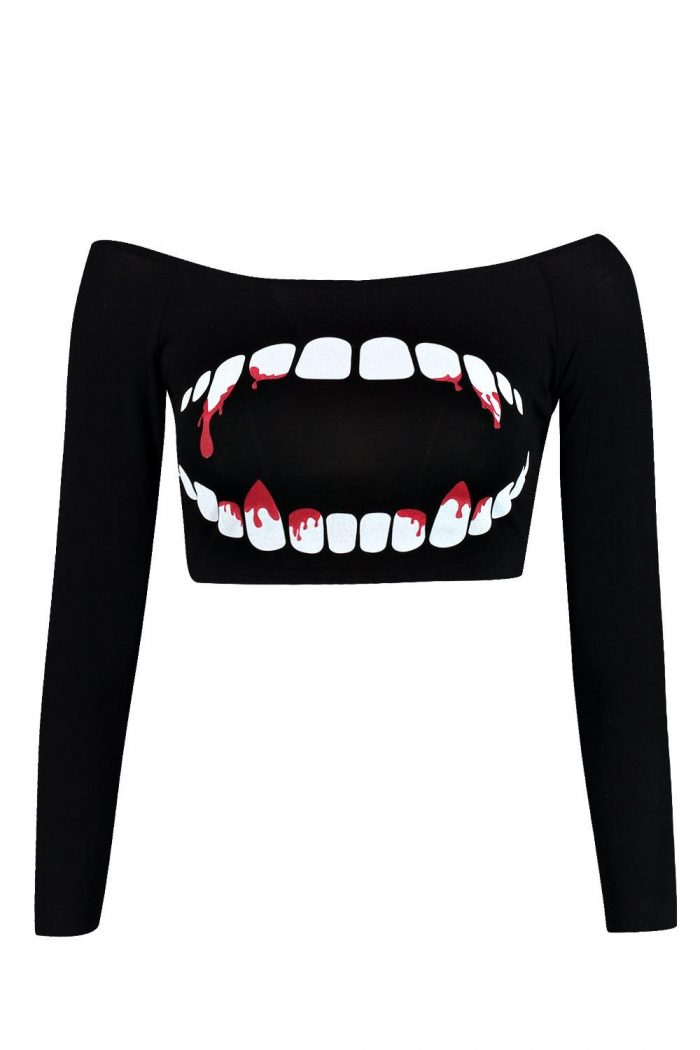 Last, but not least, I had to include some novelty tights. These have a print of bats, moons and stars. I quite like the idea of wearing a very sensible outfit to work and having these hidden under the desk all day!