This skirt is now getting its third outing on the blog in as many months.
You wouldn't have thought a black and white prom skirt would be such a key wardrobe piece, but it totally is. The fact that is a matte woven fabric rather than satin means that it feels much more appropriate for day time, and I have worn it loads since I bought it.
This is the first time I have worn it like I planned to wear it. When I ordered it I had visions of pairing it with bright colours, so obviously every time I have worn it has been with black.
I actually realised I don't have many bright coloured tops. I have shoes in multiple shades of pink, green, purple and red, but I don't have the tops to match.
But, I finally managed to find an outfit that worked the way I had it in my head.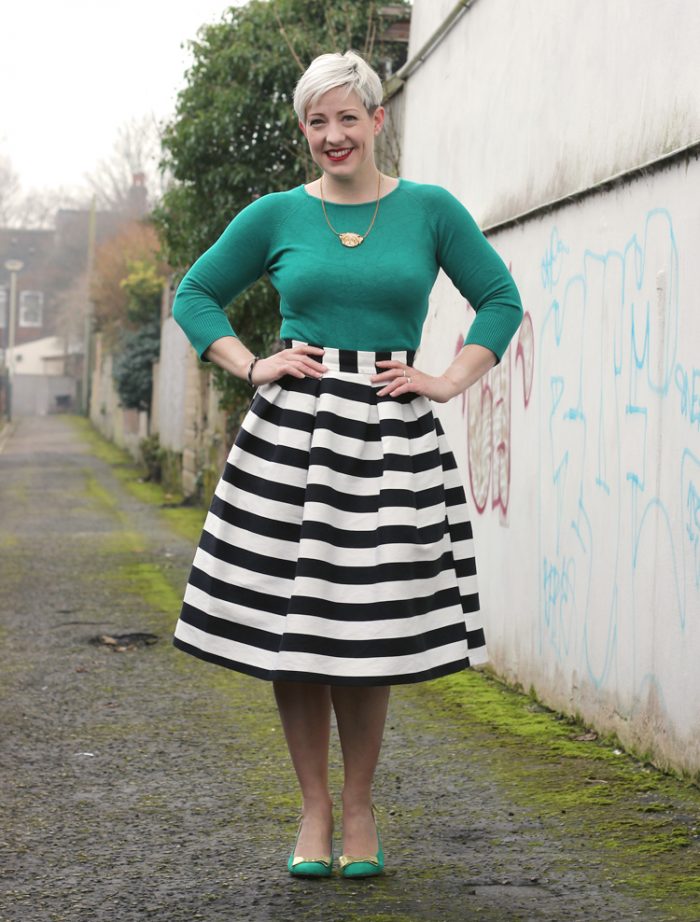 The green of the top and shoes is slightly different, which bothered me slightly, but I think with the stripes in between it doesn't matter too much and it's probably only my matchy, matchy brain that would notice.
Next job is to buy a top that matches my red shoes and my pink shoes so I can pair them together. Never mind that I am not actually that keen on red or pink clothing and would likely never wear them with anything else.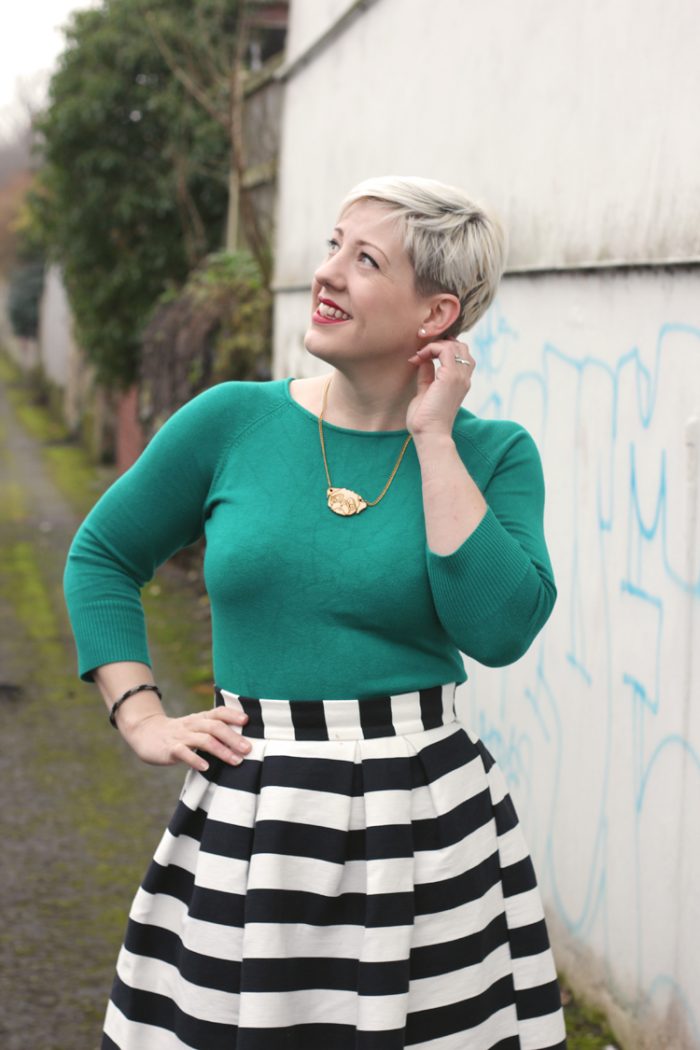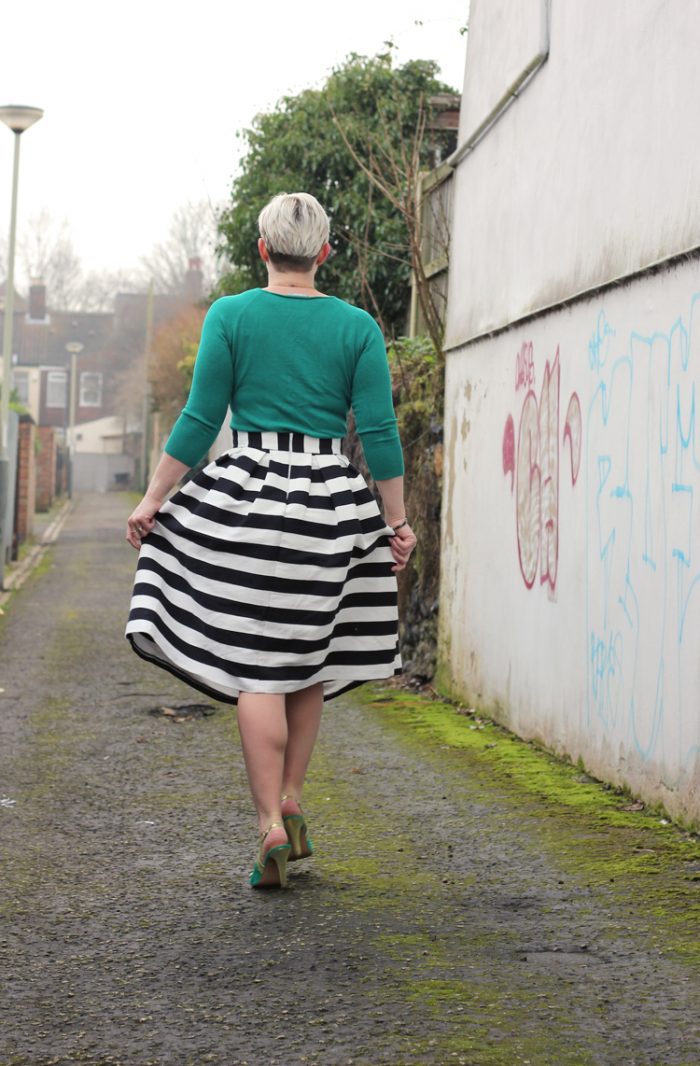 The other thing, that made me super excited was that I was actually NOT COLD while taking these photos. I took my coat off, and I wasn't wearing tights and I was absolutely fine. I mean, I wouldn't want to sit outside and have a picnic dressed like this, but it still makes me think that warmer days are definitely coming.
I absolutely hate being cold, fortunately I am quite a warm person. I'll happily walk around with cropped trousers and bare ankles in the depths of winter and the temperature would have to drop to arctic levels for me not to sleep with the window open. However, that means that when I DO get cold I do not deal with it well. If you think being Hangry is bad, you should see me when I'm er, Cangry.
This particular skirt is still available, but only in tiny sizes. I have found similar stripes here, here, and here.
♦ Top- Wallis (via a Charity Shop) ♦ Striped Prom Skirt – ASOS ♦
♦Shoes – Dessine Moi Un Soulier* ♦ Pug Necklace – Can't remember, sorry! ♦
Related