For years I was very lacking in Summer Skirts.
I was deeply dedicated to buying as many dresses as I could. I still think dresses are an easy one-stop option that makes people think you made an effort, but skirts have found a new place in my heart.
Part of this was I discovered the joy of wearing them with crop tops. Mostly because I got bloody-mindedly annoyed with a sudden proliferation of articles telling me I should totes have stopped wearing crop tops now I'm over 35 (and while I'm at it, I should stop saying things like totes as well.)
So, my collection of summer skirts has started to grow from a couple of plain navy ones, into a selection of novelty prints and swishy red numbers.
The versatility of skirts is one of the things I have learned to love about them. There are very few prints that can't be worn with a roll neck jumper and boots as well as a crop top.
So, although I've learned from this weeks outfit post and won't be braving crop tops just yet, here's a selection of skirts I've got my eye on that you can start wearing straight away, and won't have to stay hanging unloved until the weather warms up properly.
I struggled with which version of this skirt to share. This very summery print would still be wearable now, I think I'd team it with a white cardigan. It does, however also come in the most amazing novelty print called Botanical Gardens, which is covered in Victorian greenhouses, and also a big bold polka dot print, which I'm quite drawn to, despite not being a huge polka dot fan.
One of each please!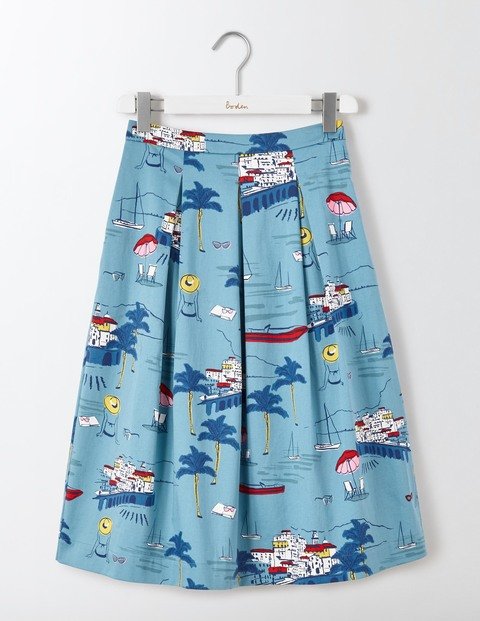 I feel like I've been contradicting myself massively on the topic of yellow recently. Saying I don't like it, then blatantly parading around in a yellow cardigan and sharing yellow floral skirts. Lets just say I have a love/hate relationship with yellow shall we, and leave it at that?
I like this fabric, it's fresh and summery and, again, would look great with white.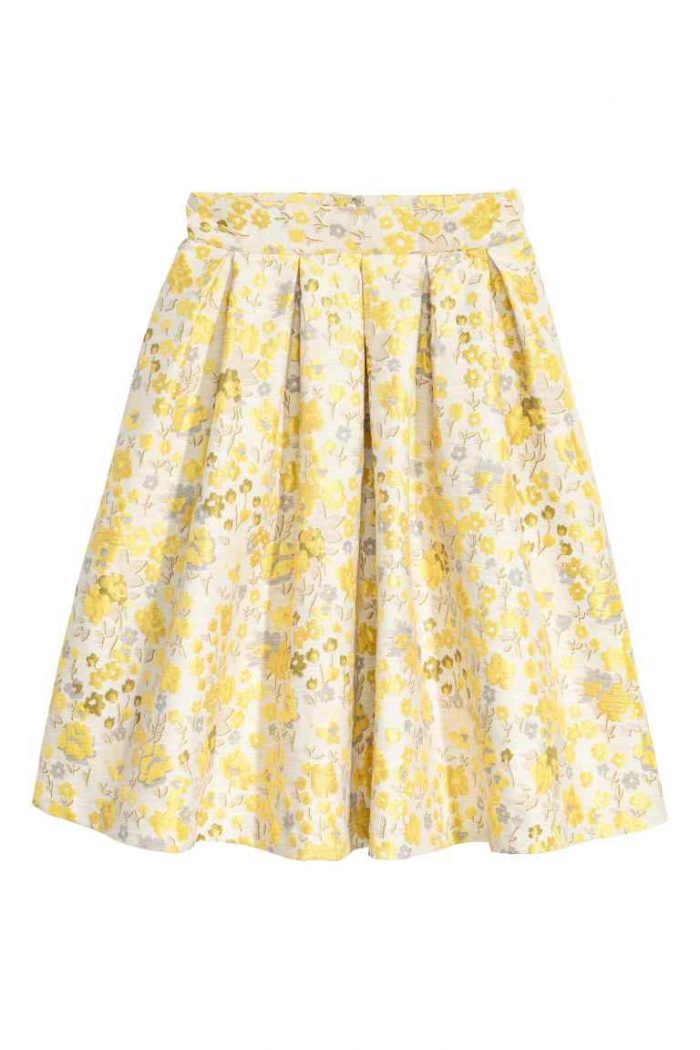 Space Unicorns. It's got space unicorns on it. I don't know what space unicorns are (er, unicorns in space, maybe?) but I'm pretty sure I need a skirt with them on.
And it's in the sale. Just saying.
This bird print is so beautiful. I just love the colours, I am imagining they would go well with spring cherry blossoms. I might have to buy it and hang around cherry trees till spring is over.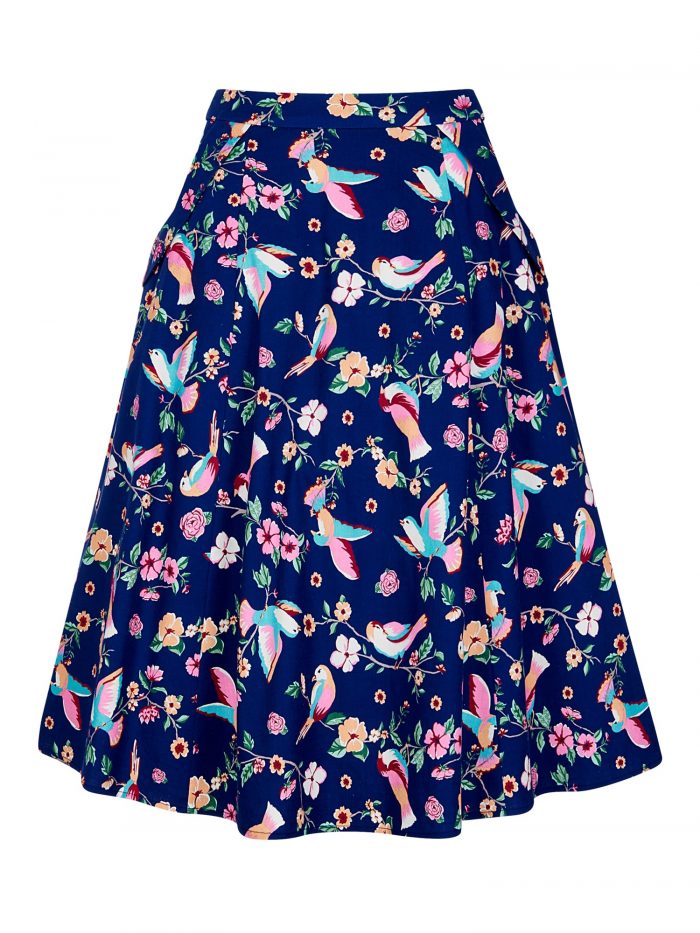 I like stripes and occasionally I like candy colours. Ergo, I like this candy stripe skirt. It's linen, so perfect for casual summer days and has a lovely gentle A-line shape that's not too full and flouncy.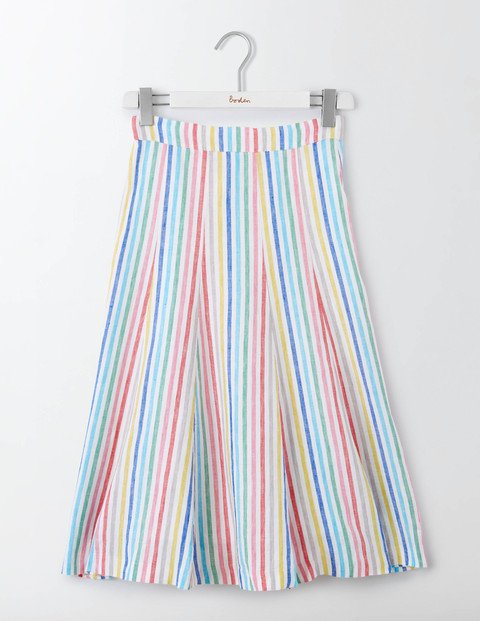 Oooh, Next, where have you been hiding? Next is a site that I forget to check often, probably because I think I might still owe them money from a Next Directory account I took out in 2001 and I feel guilty about it every time I look.
Still, I dealt with the guilt and found this blush pink pretty. I like the geometric design behind the florals that makes it a little more edgy, if anyone could ever accuse Next of edginess.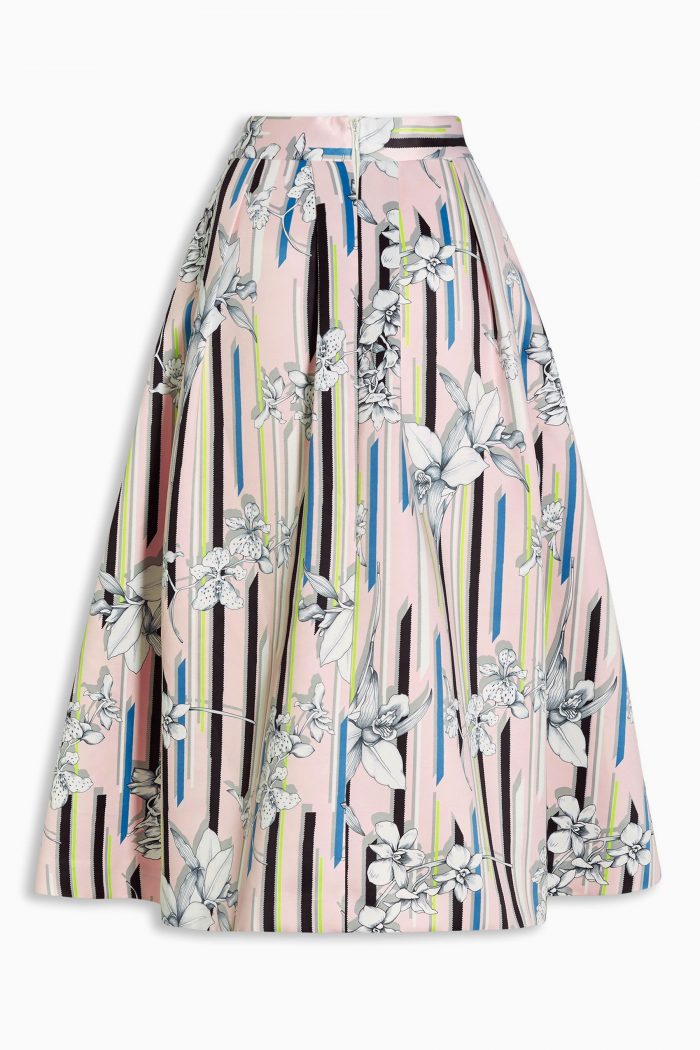 Related