This Summer I might actually invest in a pair of high waisted summer shorts.
I haven't really worn shorts since I was about 20 and spent most of the summer in a pair of denim cut offs and a pink halter neck convinced I was Daisy Duke.
Since then my legs have stayed pretty much under wraps, until a couple of years ago I cut the legs off some old jeans. I then put the resulting shorts back in my wardrobe for a whole year. Until last Summer I finally decided to give them an airing, and found I kinda liked wearing them.
My wardrobe has got a little more casual lately. By which I mean I seem to be wearing flat shoes with my prom skirts a lot and it's been a while since I wore seamed stockings. I'm not spending my whole life in jeans and a t-shirt, I just don't do casual very well. So, I thought that maybe investing in a pair of cute, retro, high waisted summer shorts might be a nice addition to my Summer wardrobe.
A lot of high street shorts are either very, very short and skin tights, or too baggy. I'm looking for something with a high waist, that's a little tailored, but not too suit like, and probably sits just above mid-thigh. My criteria is basically imagining myself wearing them with white keds and a breton striped top, possibly on a yacht.
I have managed to track down a few options. Mostly from retro retailers, but also a couple from the High Street.
These are super pin-up style and quite tight-fitting, but I can totally see them on that yacht, can't you?
A slightly more casual style with looser fitting legs. These look like they'd be comfy, while still having some structure to them.
Another pair from a repro brand, but these have a slightly looser fit. I do like those buttons as well, though they would limit them to being worn sailor style!
Ok, so maybe these aren't going to work with the breton stripes and the keds, but they DO have flamingos on them, and I think that definitely makes them worth considering. I have other tops, after all.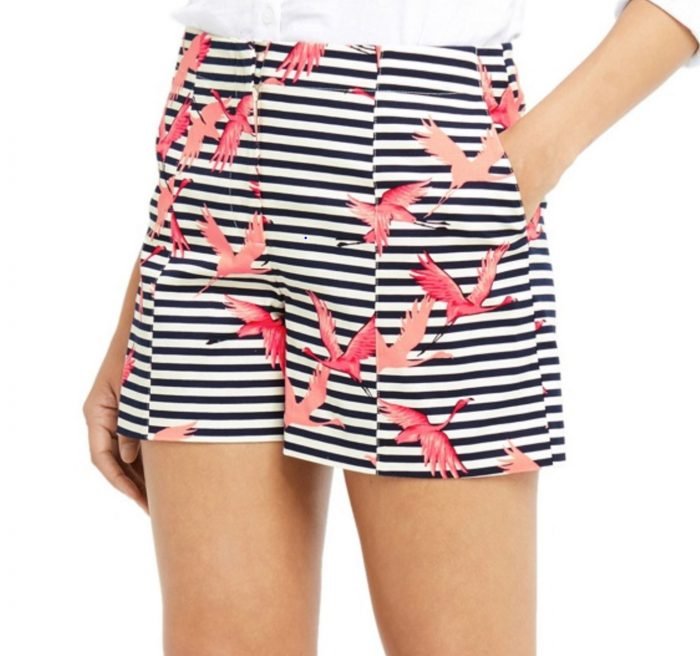 Heyday do the best vintage repro, and their trousers fit me so well that it gives me confidence that the shorts would be super flattering too. They have these in green, navy and ivory as well.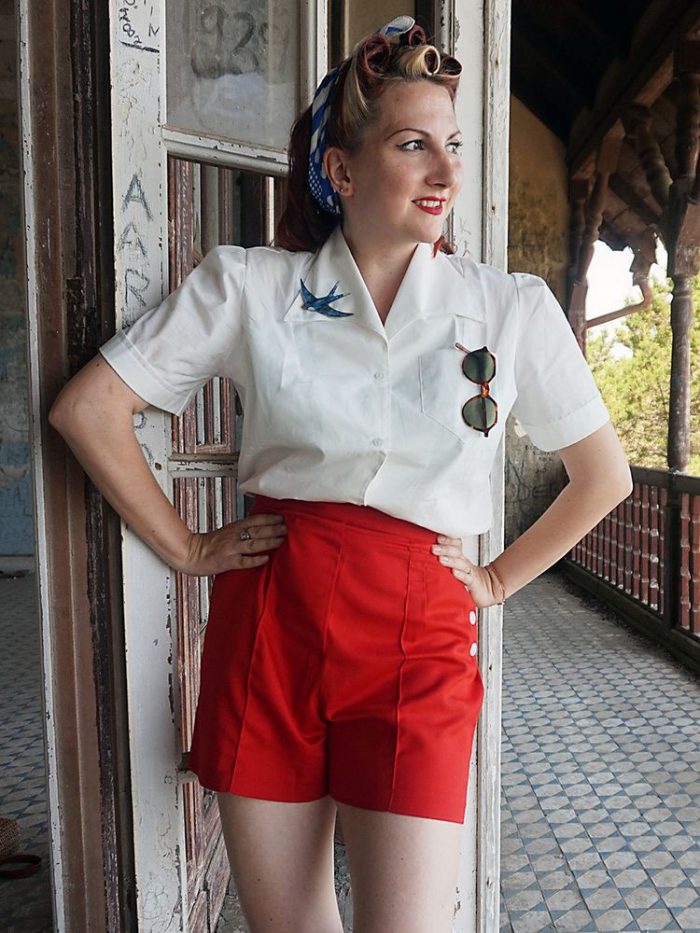 Last, but not least, these Voodoo Vixen shorts are sailor style, in a blue check. I wasn't sure if the blue check made them a bit wintery, but they're shorts, so how wintery can they possibly be?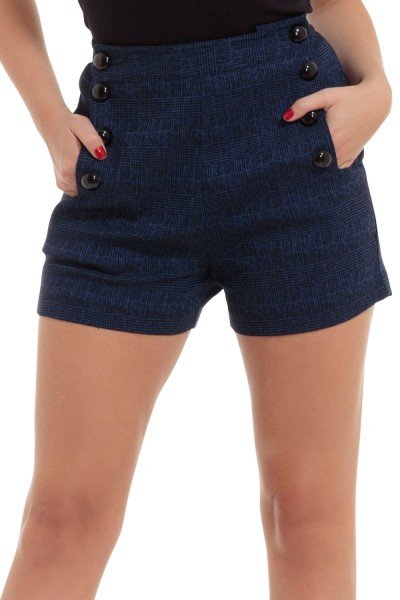 So, which ones are your favourites?