So, I'm writing this on my phone again, as I'm currently sat in a hotel room in Dublin.
The rest of today includes a bus trip, a plane ride, and a drive home from the airport. So. Fun!
The early part of this week was largely covered by my trip to Rendlesham Forest. Then I basically got home and tried to do 3 days work in 1 day. So not hugely exciting!
But then on Friday, this week I….
Flew to Dublin
I've never been to Ireland before, so I was quite excited to be going to Dublin, even though I knew that I would spend a lot of it in a sweaty sports hall, as this was the Norfolk Brawds first international trip to play Roller Derby against Dublin B team.
There was a flight. There was a bus ride, and then there was an 11pm arrival at a hotel. So not much Dublin seen yet.
Got a train
It was an Irish train, so that's way more exciting than a regular train.
We caught the train out to Greystones where the game was happening and the views along the coast were amazing on the way there.
We also met a cute dog on our way out.
Played Roller Derby
We did not win this time, but it was a great game. We also had red and blue Brawds M&Ms courtesy of Mr LLL and Greystones leisure centre had the best cafe, just in case you're in the area.
We then successfully navigated the train and a bus home again, so we were winning at something.
Ate some epic food
And I didn't even get a photo of my pizza. If you're in Dublin and fancy eating then Beatyard has an amazing selection of street food to choose from, the sweet ones are bubble waffles. Wow. Just wow.
It is 6 euros a pint in the attached bar though. SIX EUROS. I am not impressed with 6 Euro pints.
Drank Guinness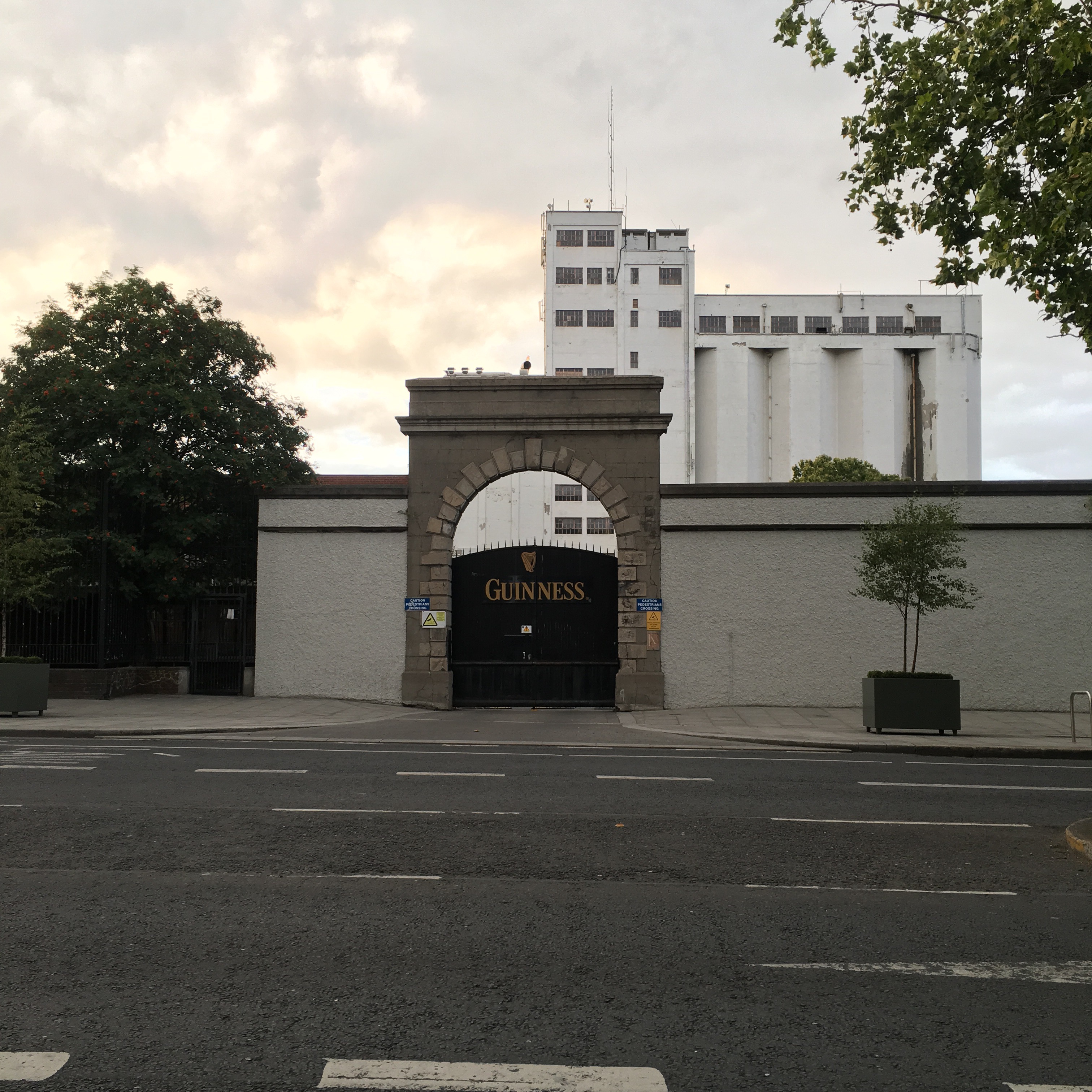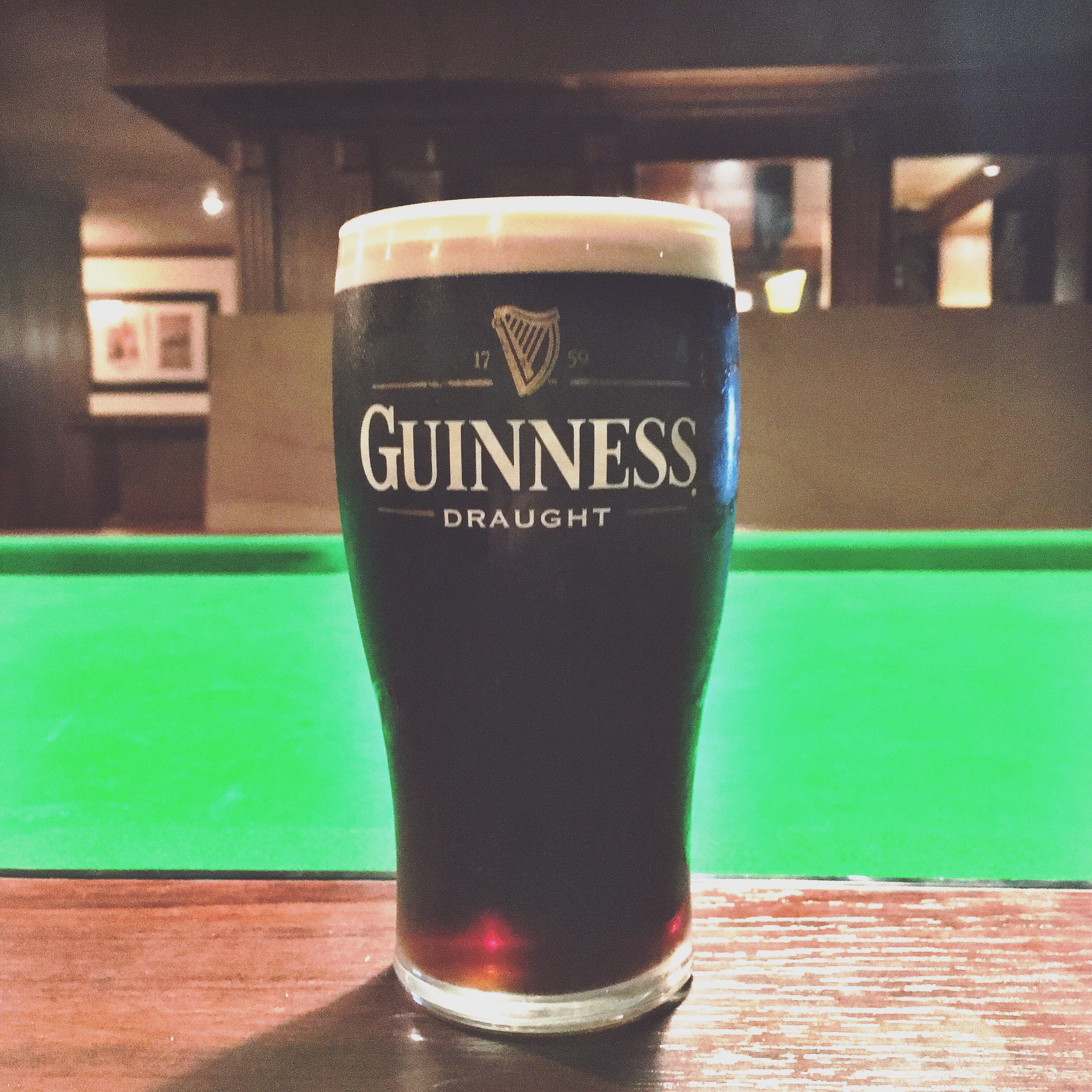 Because what else do you do in Dublin?
We walked past the Guinness Storehouse to the after party with Dublin Roller Derby, and drank Guinness in a bar where it was thankfully only 4.50 euros. Dublin is not cheap.
We then took a late night walk back to the hotel to sleep via the crazy, crazy Temple Bar area.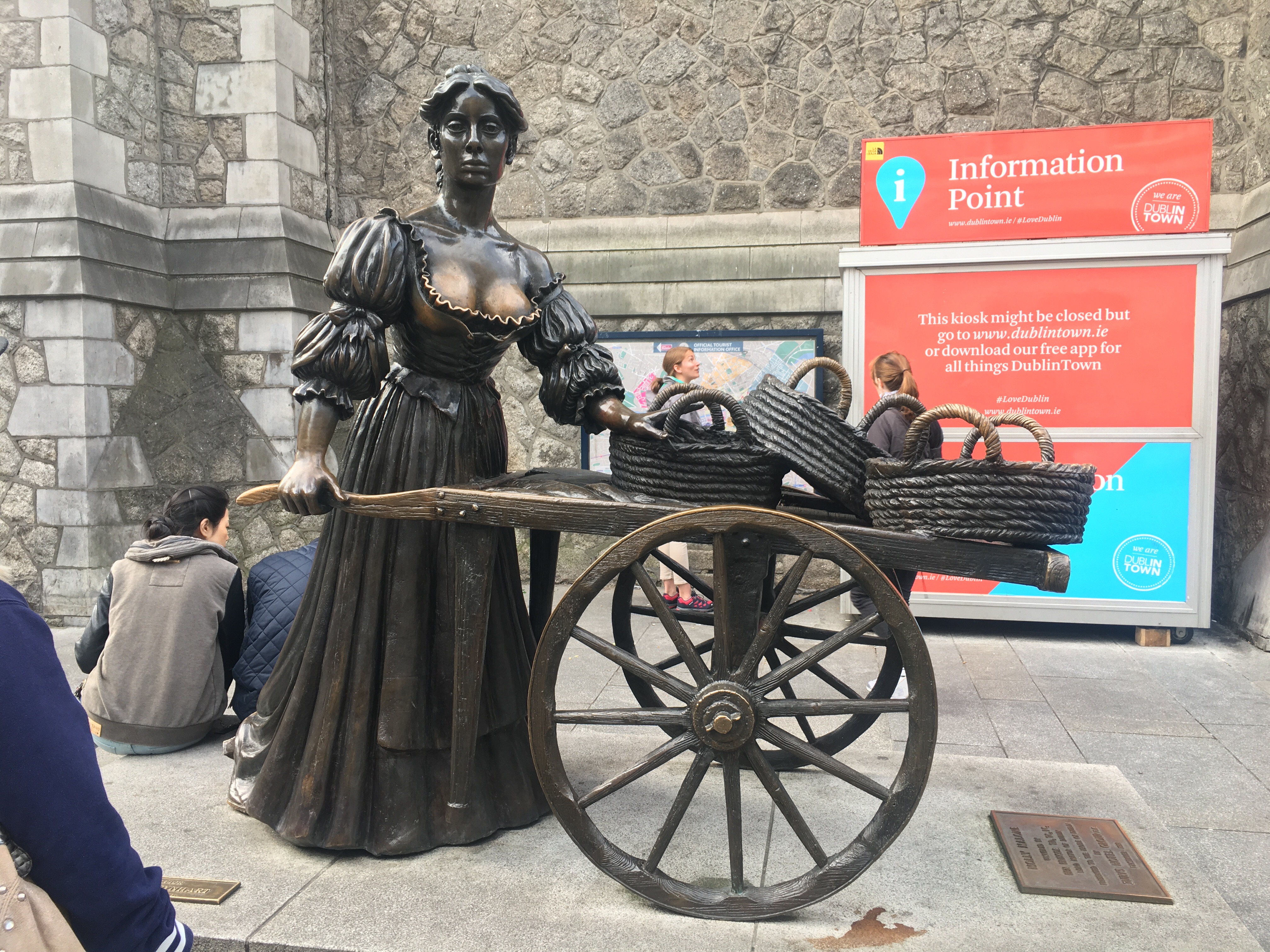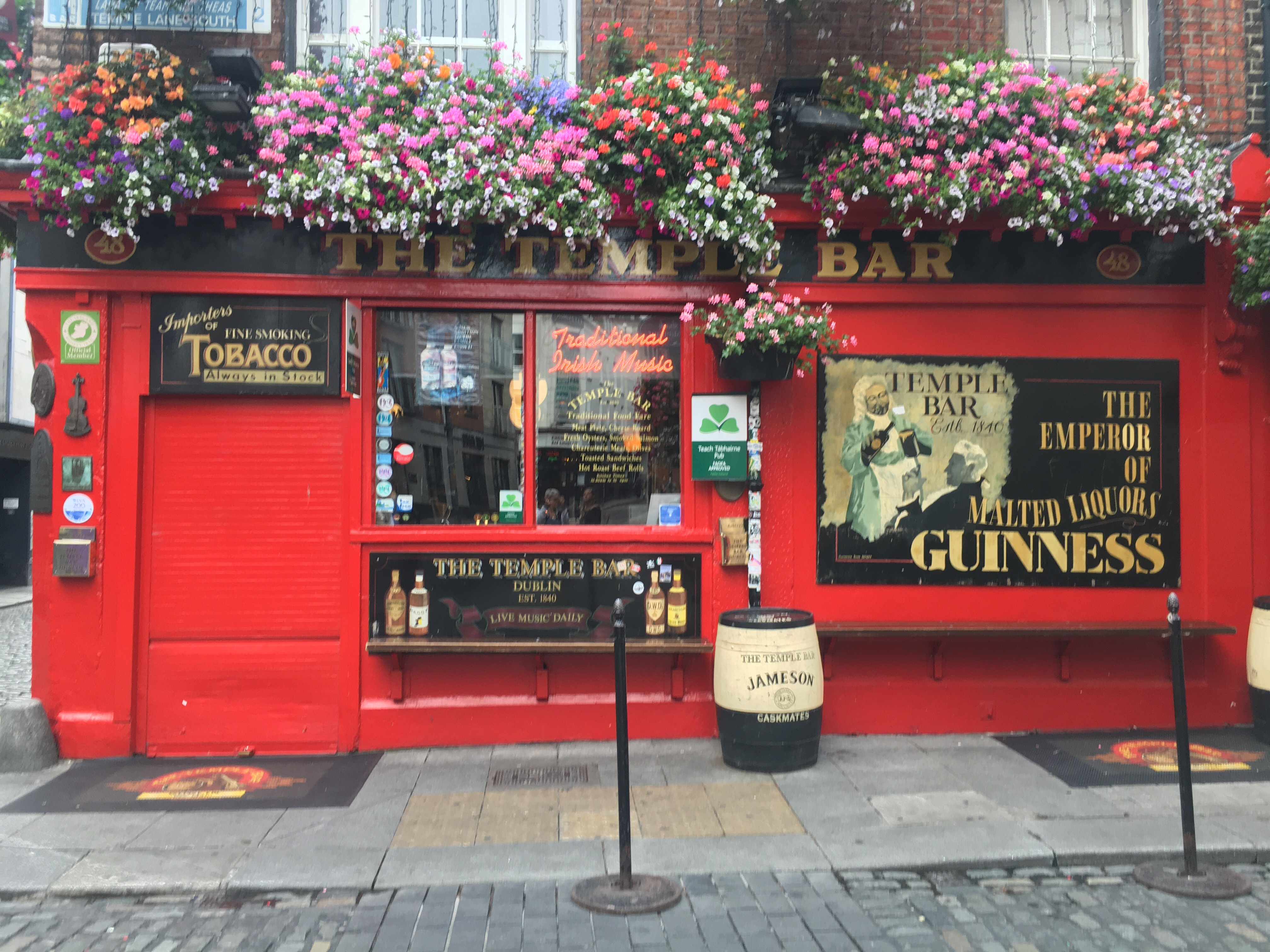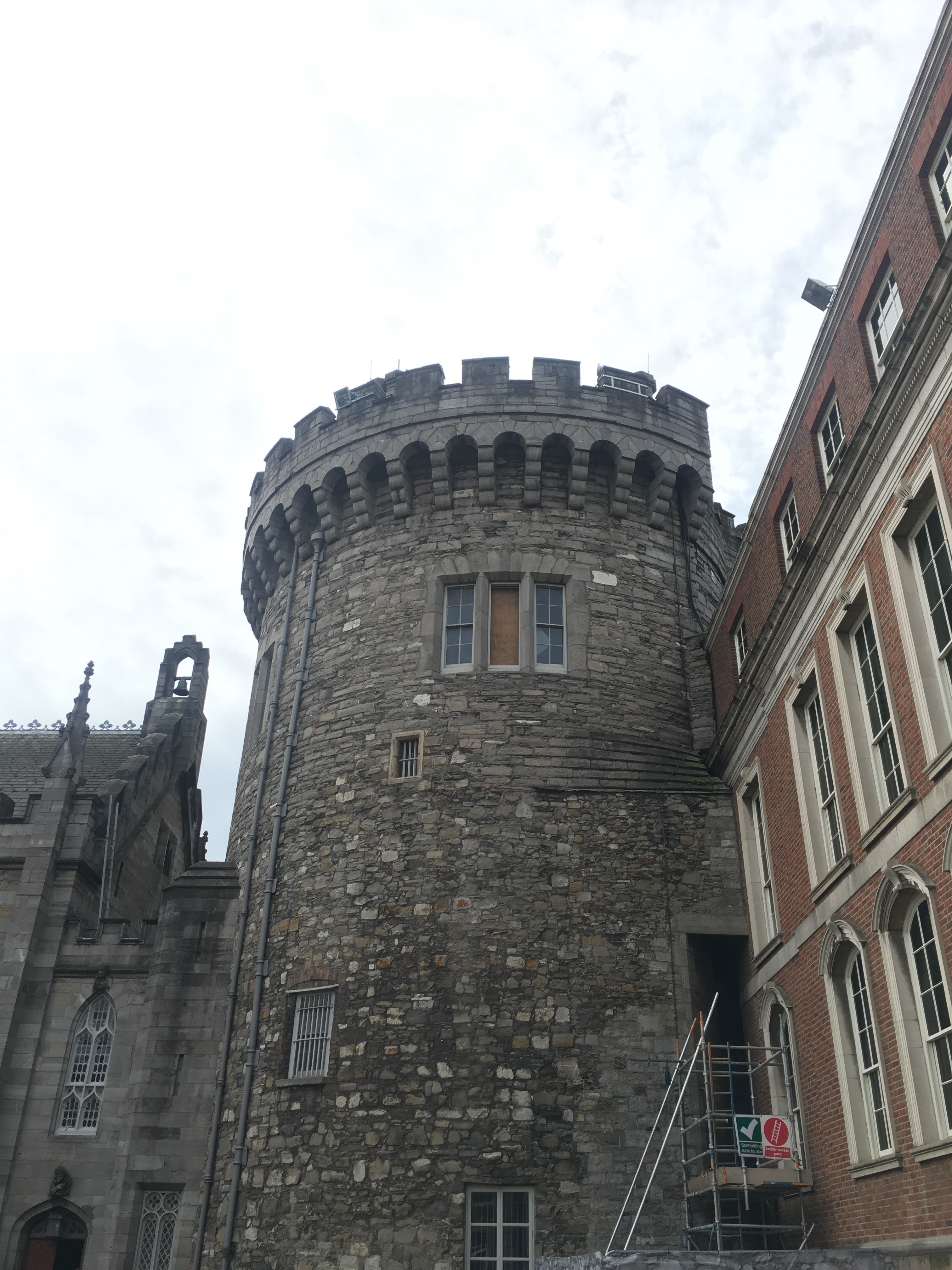 Just to make a change I'll finish this week with Sunday morning, because although it's only lunch time I've been all the way into the City and visited a statue of Molly Malone, Trinity College, Temple Bar, Ha'Penny Bridge and Dublin castle.
Frankly I deserve a medal.
Apologies for the whistle stop tour through my week! I promise normal service will be resumed next week when when I'll probably have fascinating tales about that time I went to Tesco or something.
Xx
Related