YAY! IT'S DECEMBER!
That means it's time to crack open the mulled wine, bring out the glitter, and secretly battle with your inner slob to keep up your workouts over the Christmas season. I'm planning a little post that might help you with that in the next week (Though things are so darn busy I might not finish it till January).
In the mean time, lets take a peek at some things I got to try in November. I actually had a pretty good month on the new stuff front. So hopefully there's something here to tickle your fancy!
This is one of a couple of things I tried this month that I bought myself with Sweatcoins. This adorable little box of high protein chocolate hearts arrived through the post, and I'd scoffed them all within 24 hours.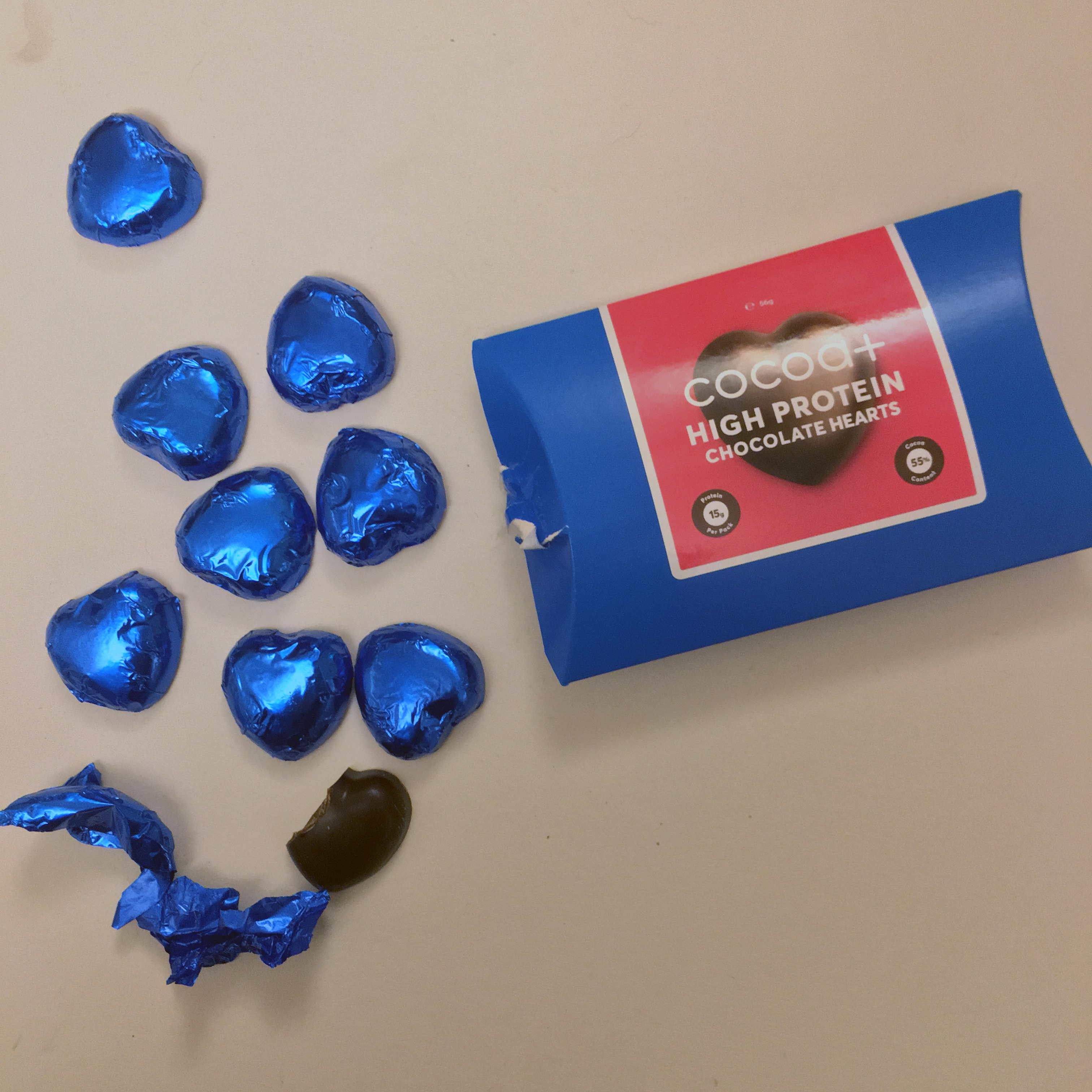 They taste like a super dark chocolate. If you're expecting Dairy Milk you'll be disappointed, but as a fan of dark chocolate I loved them. Hence scoffing them all in a very short space of time.
The chocolate hearts are £2.99 a pack, and each heart has 1.5g of Protein. There's also lots of Christmas goodies in their shop that would make great stocking fillers.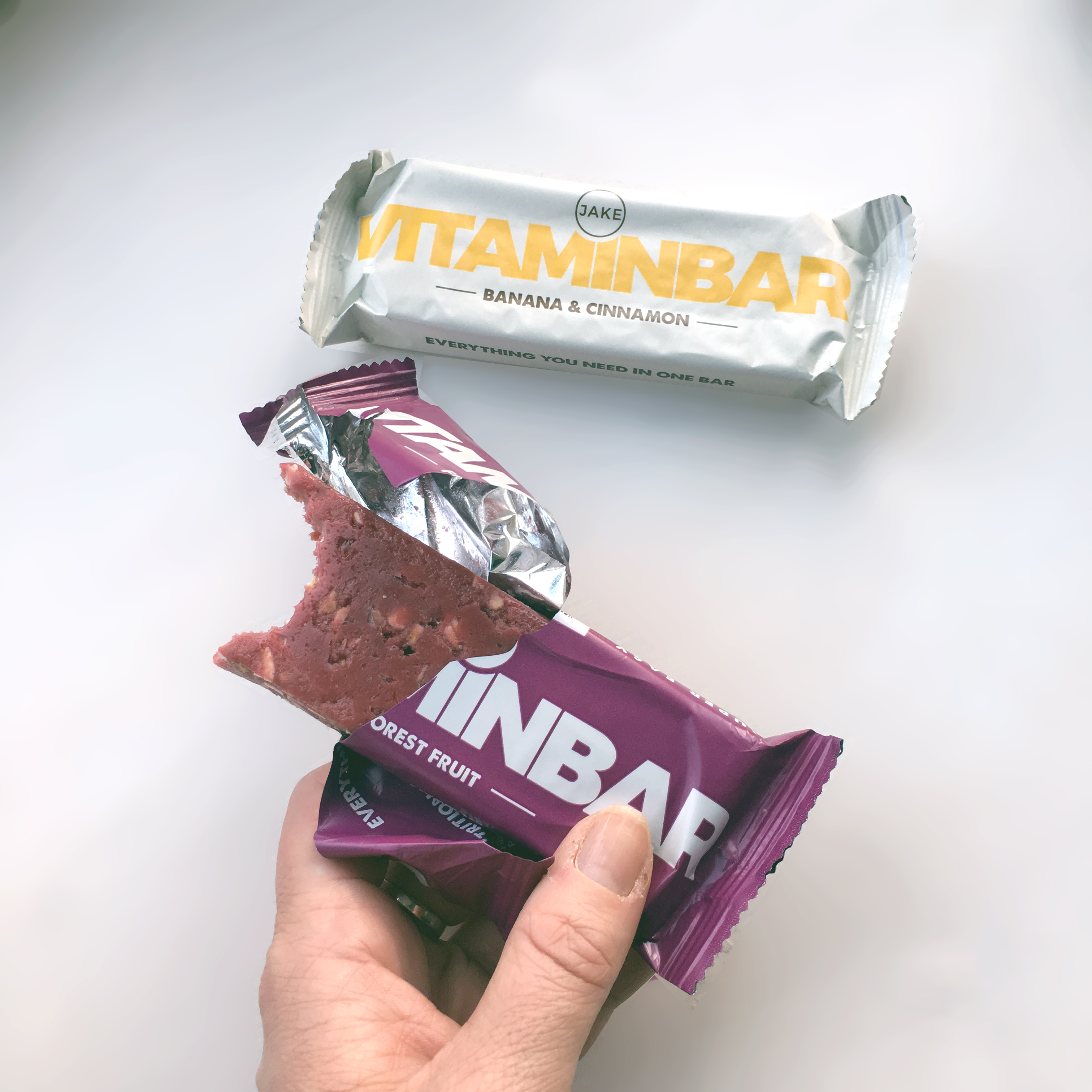 Another of my Sweatcoins purchases this month was a couple of Jake Vitamin Bars.
The bars are apparently a complete food, containing 25% of your daily vitamins and minerals per bar as well as 19g of protein and is rich in fibre. They can be used as a light meal replacement, or as a snack.
I tucked into my first one when I was starving after Roller Derby practice, and the second when I'd basically forgotten to get any food in and needed to eat NOW. Honestly, they didn't taste awful, but they were a little dry and powdery. Because of their micronutrients and protein and fibre content they're probably the sort of thing I would keep on hand when travelling, or for emergencies. I wouldn't eat them because they're delicious though.
Hobgoblin crisps
Now onto a snack that I would definitely eat again, for funsies, without a moments hesitation. I mean, you can't go wrong with crisps really, but these are extra fun because they're produced by Burts in collaboration with Wychwood brewery, the people behind Hobgoblin beer.
I was hoping to include them in my October round up, as the packaging makes them perfect snacks for Halloween and Bonfire Night, but unfortunately they didn't turn up in time.
The flavours are Spit Roast Steak and Hamageddon. They were both lovely, but I probably slightly preferred the Ham & Pickle flavoured Hamageddon. You can buy 20 packs for £10.49 online if you happen to be looking for a gift for the crisp lover who has everything.
Hello Fresh
Recipe boxes are a big thing at the moment, and Hello Fresh asked me if I would like to try theirs out.
I have tried Gousto in the past, and I was kind of keen to see how they compared. I preferred the recipe selection on Hello Fresh, but I found it was harder to see what was available before you'd already signed up to receive a box.
The recipes themselves when they arrived were really delicious, and relatively simple to prepare. Mr LLL prepared 1 of them and I prepared the other 2, and they all came out perfectly.
I preferred the way the ingredients were presented at Hello Fresh. All the non refrigerated ingredients came in individual paper bags with the name of the recipe on them and there were A4 size recipe cards in the bags.
The recipe archive is available online, and they are currently offering 50% off the first 2 boxes. I really do rate these services as an occasional treat for busy times (or every day if money is no object!) and the introductory offer at Hello Fresh is pretty good, so worth checking out!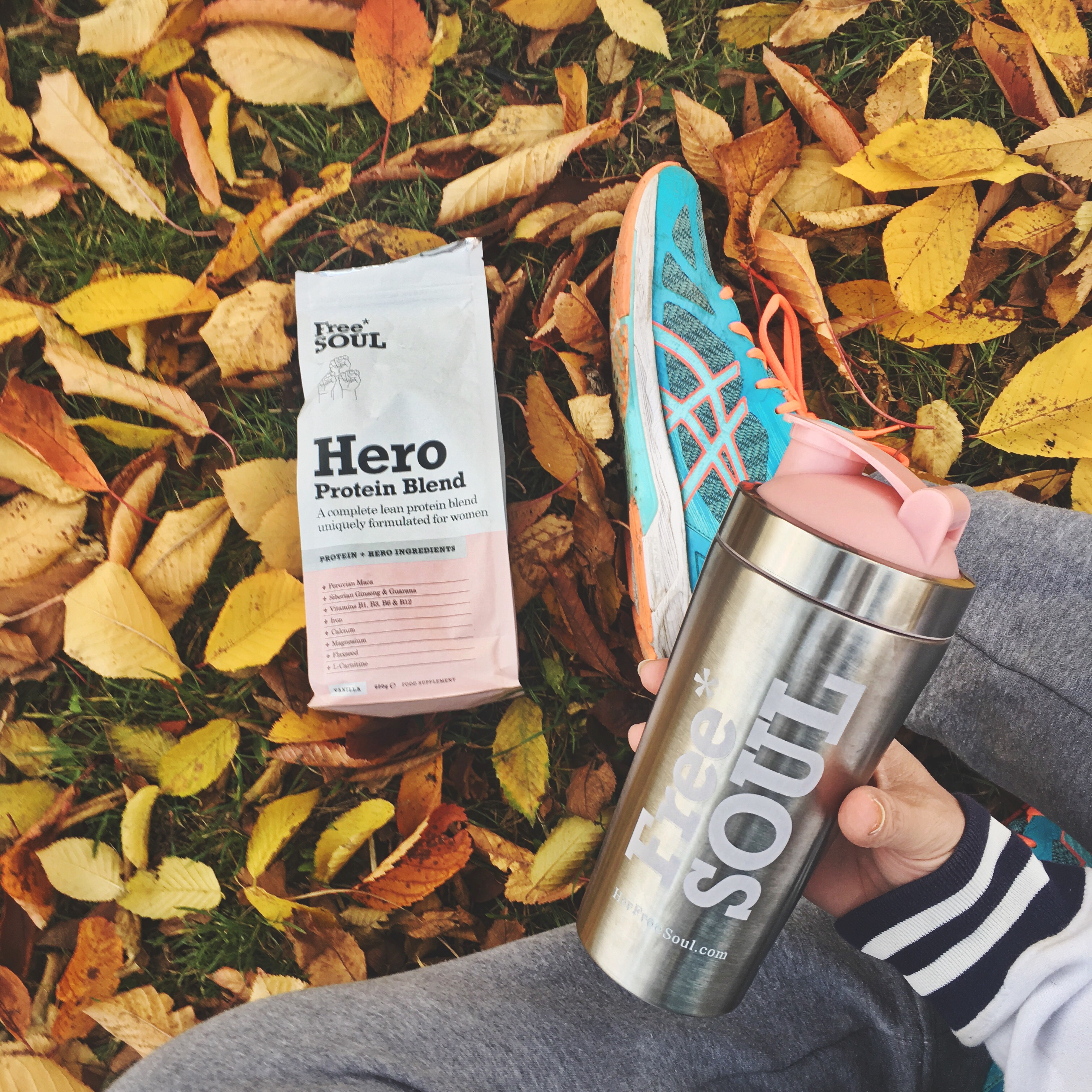 Free Soul protein powder is a protein powder designed especially for Women. Obviously that means it comes in a pink packet, but it also contains maca powder to help with hormone balance, and other essential vitamins and minerals for women including iron, vitamin B6 and calcium.
I like it, and not just because of the instagram friendly stainless steel shaker they sent me, though that helped!
I buy often make smoothies using whey protein and add things like Maca powder, so it's much more convenient to have it one packet, and know that it's actually supporting the nutritional needs of female athletes.
I tried the Whey protein blend, but they also sell a vegan protein, as well as number of herbal tea blends, all in swish packaging.
It only comes in vanilla and chocolate, no exciting Peanut Butter and Pecan Pie flavours like I often buy elsewhere, but they are tasty, and the pack is a handy size for taking with me on the go.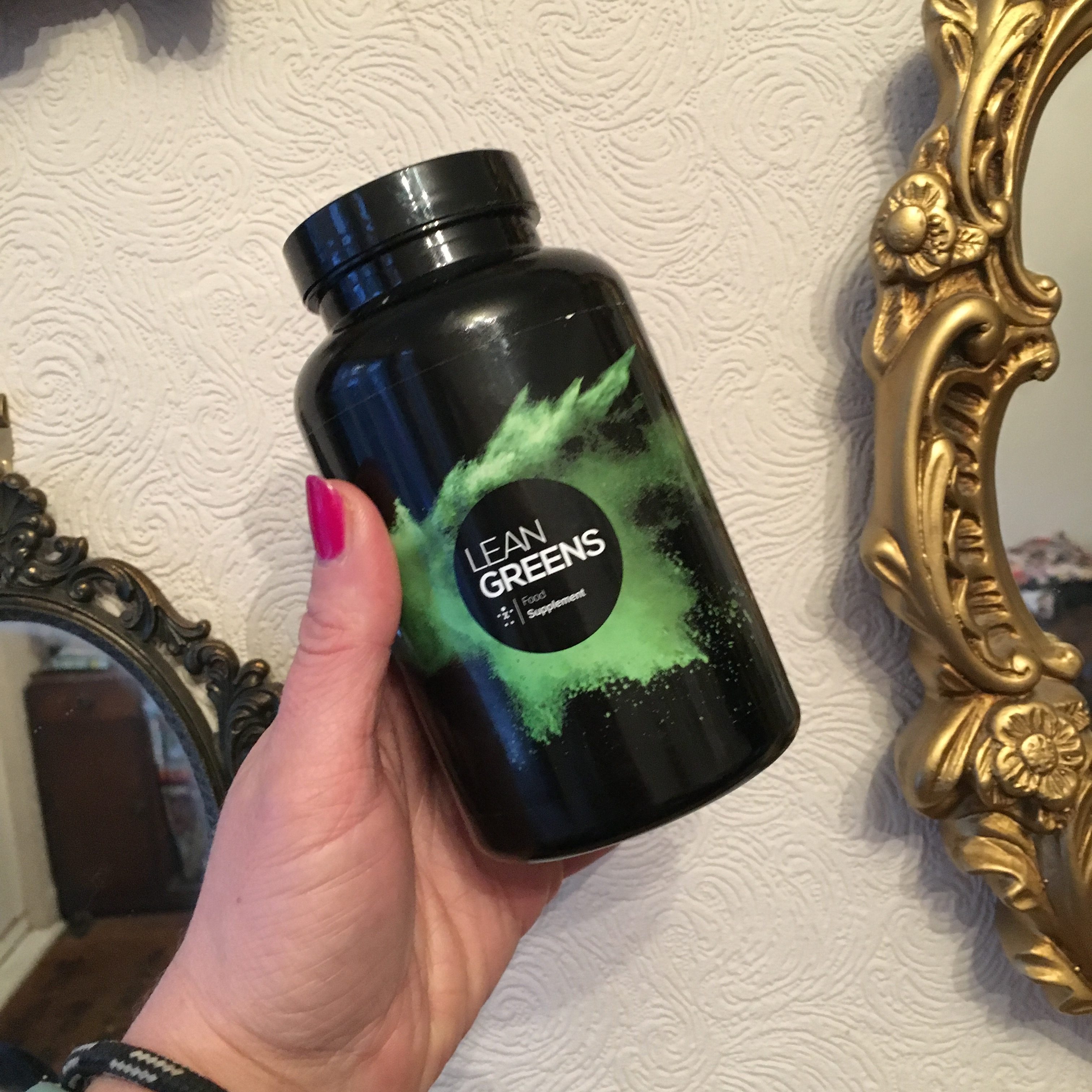 Yay, more things to put in smoothies!
Lean Greens Super Greens powder is a supplement that's supposed to help with bloating and digestive health, and give you an energy boost. It contains Wheatgrass, Barley Grass, Spirulina, Chlorella, Alfalfa, Spinach, Broccoli, Carrot, Blackcurrant, Blueberry, a Digestive Enzyme Blend, Green Tea Extract, Siberian Ginseng and Stevia Leaf.
I've been adding it to my breakfast smoothie in the morning, it turns it a fetching green colour. but doesn't affect the taste. I can't say I've noticed any particular specific benefits as of yet, but it makes me feel like I'm being healthy, and that's always a bonus!
This is classed as a supplement, not a food, so it doesn't count as one of your 5-a-day, but a bonus boost of greens never hurts!
The Lean Greens is on special offer at the moment, slightly discounted at £25 for a 250g tub. There are reports that it's excellent for people with IBS, so if you suffer, it might be worth a try.