Hi there, it's probably afternoon by the time you read this, and the reason for that is that I sat down to write and then 2 pugs decided to sit on me and I couldn't reach the laptop and didn't have the heart to move them. Which, as an excuse, ranks alongside "the dog ate my homework" but there you go.
I have now persuaded them to sleep beside me, instead of on me, so we can have a vitally important catch up with my week.
The rest of todays plans involve another foray into the world of Dungeons & Dragons. But first, this week I…..
Discovered my Spirit Animal
On Sunday afternoon last week I settled down, lit a fire, and binge watched the 4 epsiodes of Blue Planet 2 I had recorded with a bottle of wine.
That is how I discovered there was such a creature as a Pyjama Shark. I was very excited by the idea of a Pyjama Shark and have decided it is now my spirit animal. This particular Pyjama Shark was being bamboozled by an octopus covered in shells. I know very little about it other than it is stripy and apparently spends "most of the day lying motionless". Which sounds just like me.
See, spirit animal.
Started Christmas Early
I was saving the chocolate reindeer to eat in December, but like my spirit animal I needed to forage for food while watching Blue Planet. So I foraged the chocolate reindeer and ate it.
While it was still November.
Not sorry.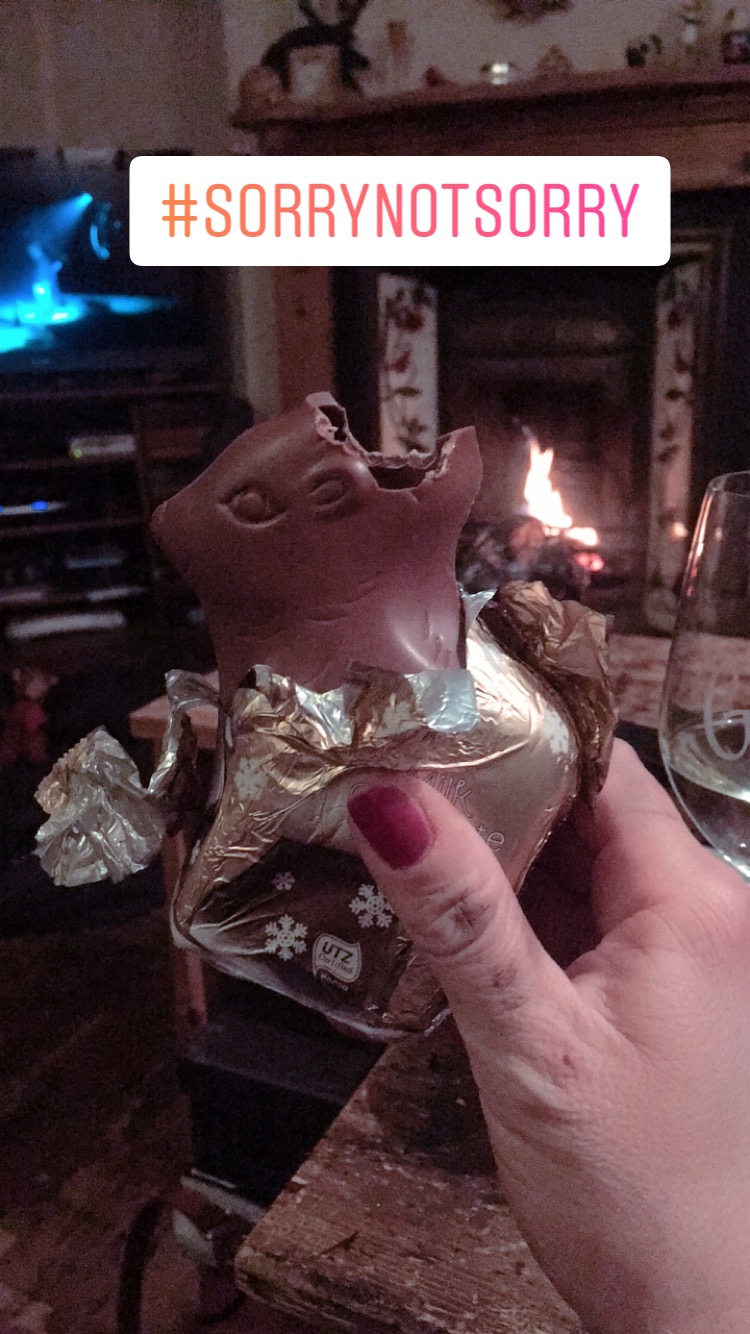 Washed a Dog
Just the one dog.
Both dogs had baths about a week ago, so aren't due baths just yet.
Then we went for a nice walk in the park. "Oh, I wonder what Peppa is sniffing?", I thought. Just as I watched her decide to stop sniffing and dive head first into it.
It turned out to be some kind of poo.
So Peppa had a bath. She looked very resentful the whole time, so maybe next time she won't roll in poo.
Maybe.
Went to the Pub
The Pugs LOVE the pub. I think they like watching people, and the fact that the staff keep a jar of doggy treats behind the bar.
The pub is on the way home from one of the parks we walk in and they ALWAYS try and drag us in, and the pull such sad faces when we go straight home. So this week we stopped.
We had a lovely chat with some people with a Labradoodle who had also come to the pub, though Labradoodles in Pubs doesn't have the same ring as Pugs in Pubs if you ask me.
Waldo did not want to leave.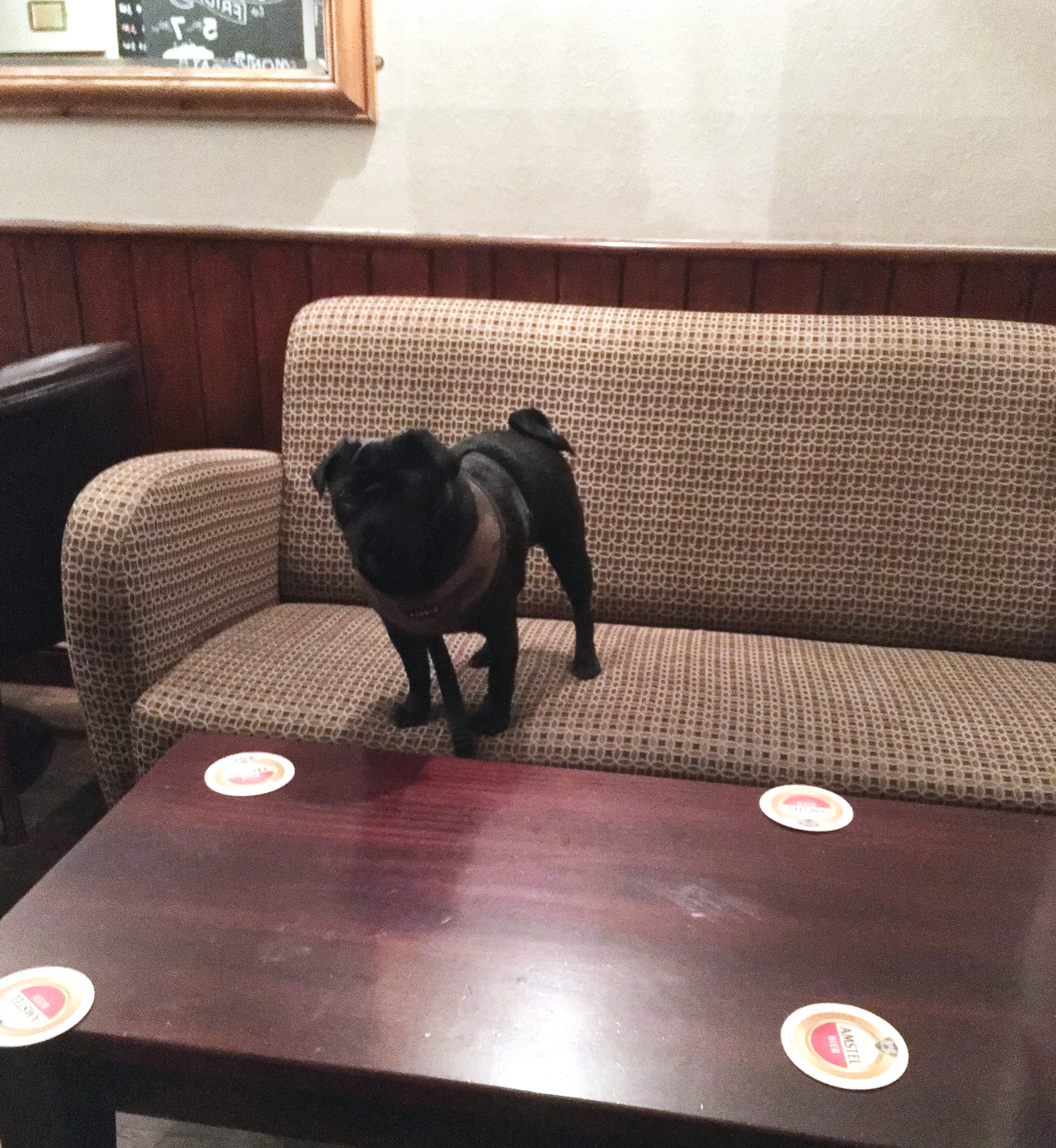 Had a Haircut
You may have spotted on Instagram, but I have once again succumbed to my fickle nature and changed my hair. It's goodbye to the undercut crop, and hello to a tiny little micro bob that makes me feel very 60s.
The return to the bob was partly inspired by binge watching 3 series of Peaky Blinders in a week and the subsequent slight obsession with 1920s hair. Obviously my hair was too short to go straight to the 1920s bob, but actually I'm really loving this little 60s vibe. I might keep it for a while, or I might go a bit more 20s, who can say.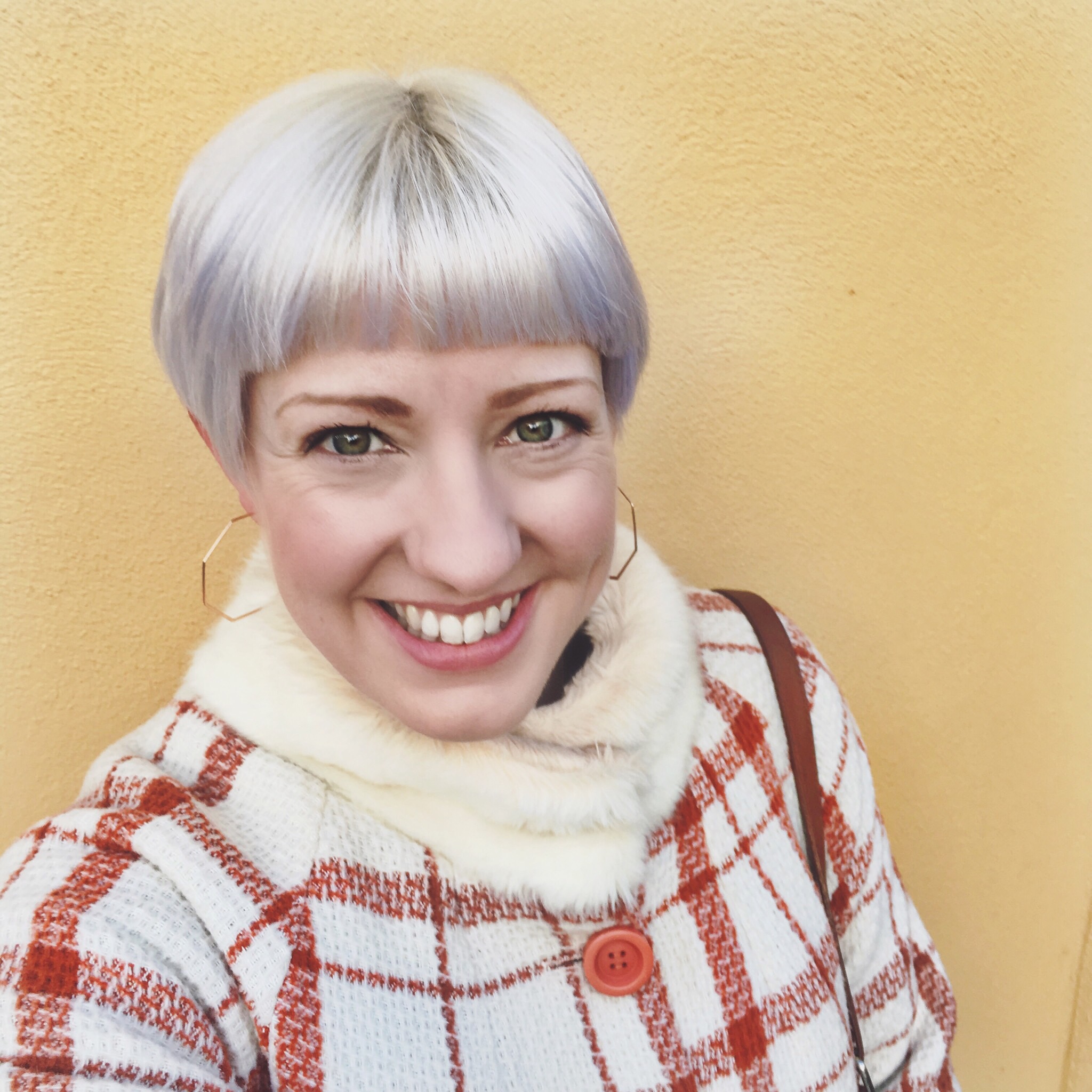 Bought an Advent Calendar
It came from the Pound Shop.
Yes, every year I write the round up of all the most amazing advent calendars. Every year I don't get one and end up with one from the Pound Shop.
One year Mr LLL bought me a Star Wars lego calendar, from which we discovered I suck at lego. Oh, and 1 year I remember having a Doctor Who calendar, that was amazing, it still probably came from the pound shop.
So I bought myself a Maltesers calendar this year, and Mr LLL a Milky Way one.
Then, on the second of December Mr LLL sprung another calendar on me. For years we've had a Gingerbread Man with drawers that we've never used. This year Mr LLL has filled it with fancy chocolates.
Now I am a super spoilt person with TWO advent calendars.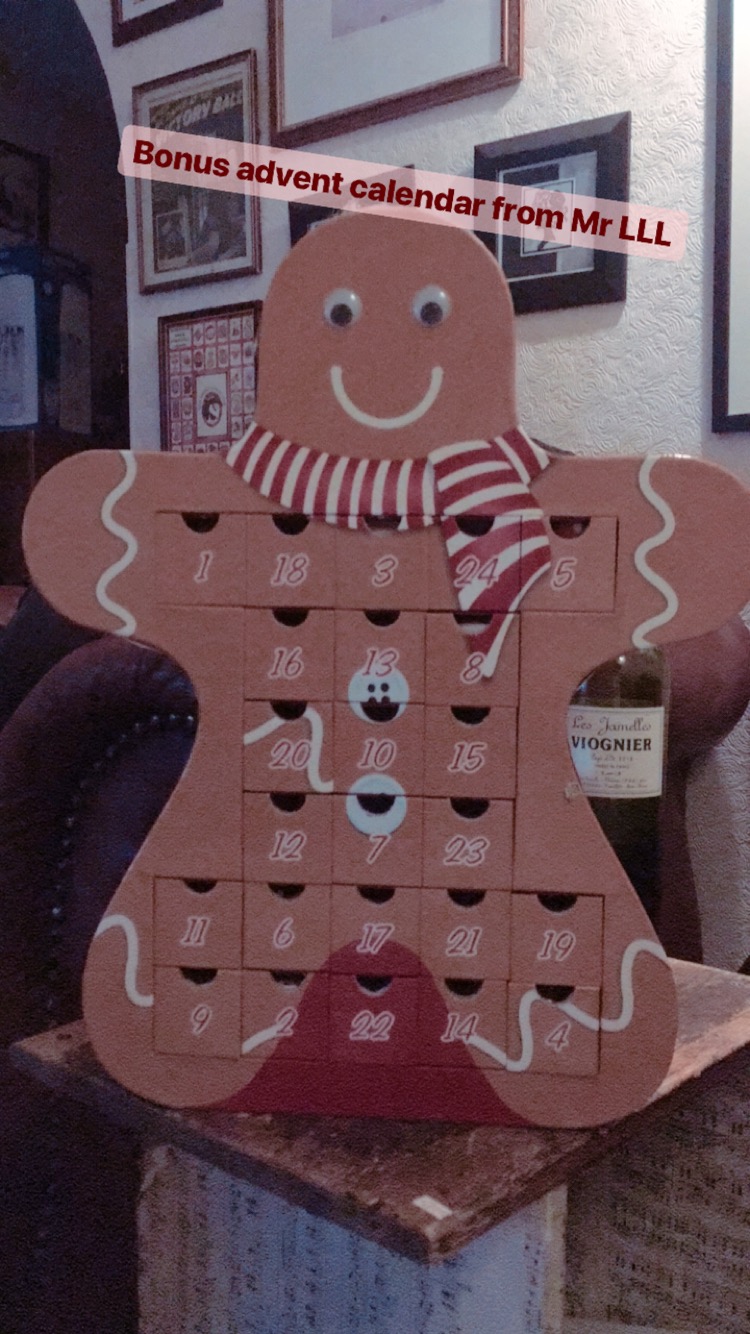 Put the little tree up
Because it's December so it's time to get festive!
Our living room is quite small, so every year we put up a small tree in there that I've had since I was a student. It cost me £10 in Debenhams circa 2000 and is still going strong 17 years later.
Later in the month we will put our epic bronze tinsel vintage 1970s tree up in the dining room and cover it with multi coloured lights and baubles, but right now the dining room is doubling as a wrapping and packing area for Reginald Spleen's Curiosity Emporium during the Christmas shopping rush, so there's a bit of organising to do before it gets festive in there.
I have my little tree though, so Christmas can officially begin.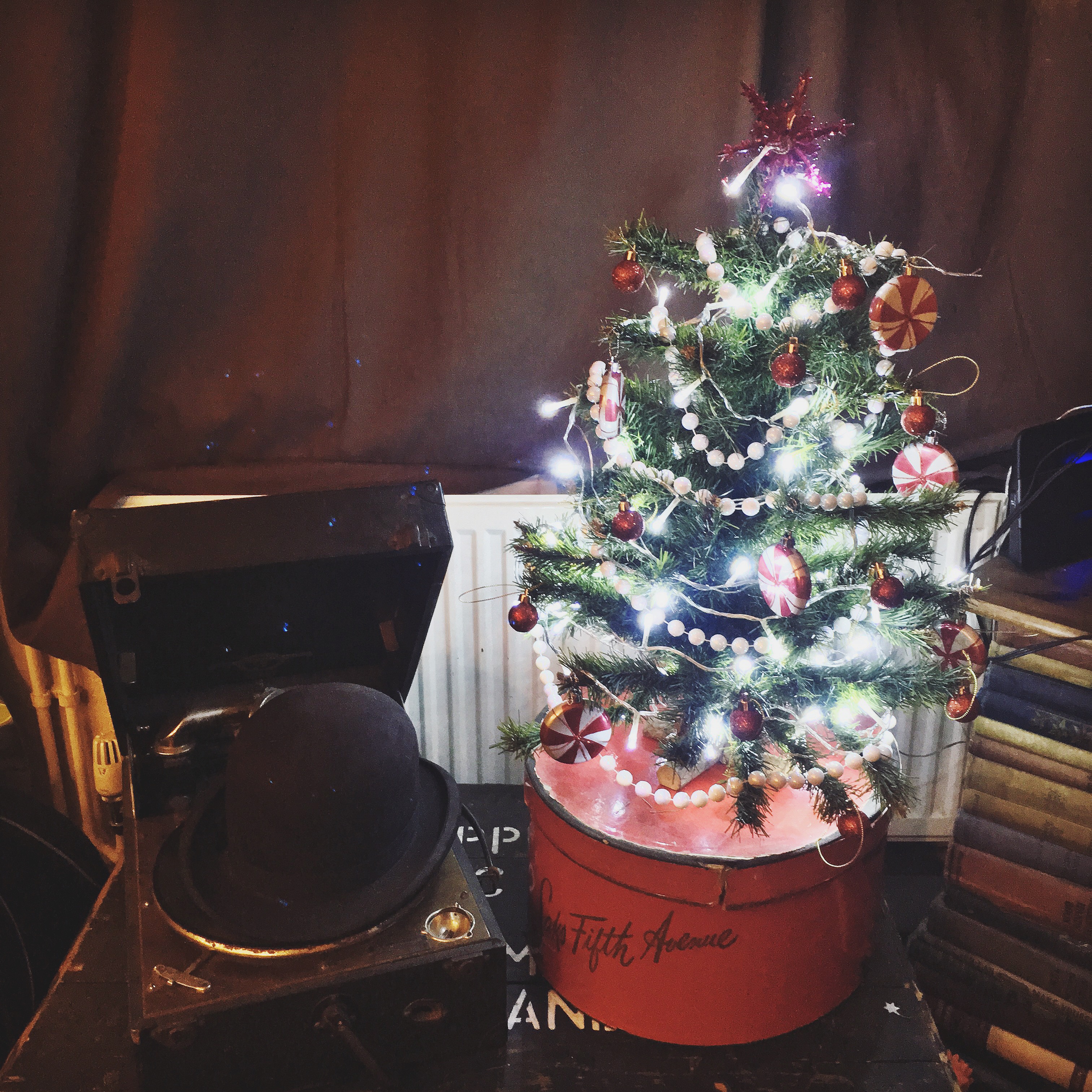 How was your week?