Ah, see, I made it to day 2.
Today's Christmas outfit comes courtesy of Warninks Advocaat.  They asked if they could send me a box with the ingredients to make a Snowball. A Snowball is one of my favourite festive drinks so I said yes, with a vague idea that I had an idea for a twist on it that I could make as a cocktail post. Then they said that there would also be a Christmas jumper in the box, and could I do a post in it for Christmas jumper day.
I said "Hey, I can't promise anything as it's not a sponsored post". And yet, here I am, wearing the Advocaat Christmas jumper on Christmas Jumper day, because as it turns out this particular jumper might be a terrifyingly bright yellow, but it is also REALLY warm and comfy. I might have moved into it. Possibly this will be the only jumper I will wear for the rest of the winter.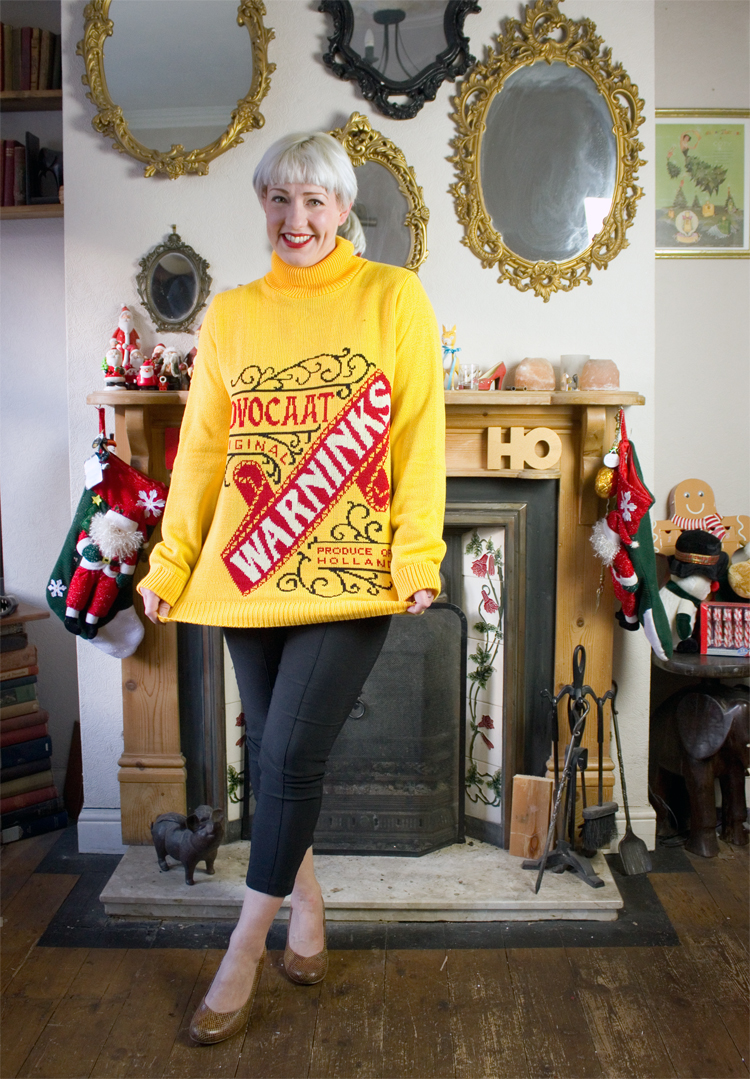 At first I wasn't technically sure if this counts as a Christmas jumper. Surely it's an Advocaat jumper. Then I realised I don't think I have ever drunk Advocaat at any other time of year but Christmas, has anyone? So yeah, it counts as a Christmas jumper.
Included  in the box of ingredients was a fresh lime, which will make it quite a posh Snowball as I'm pretty sure the retro classic version more often uses lime cordial, it's also garnished with a maraschino cherry, which wasn't in the box either so I might have to buy some.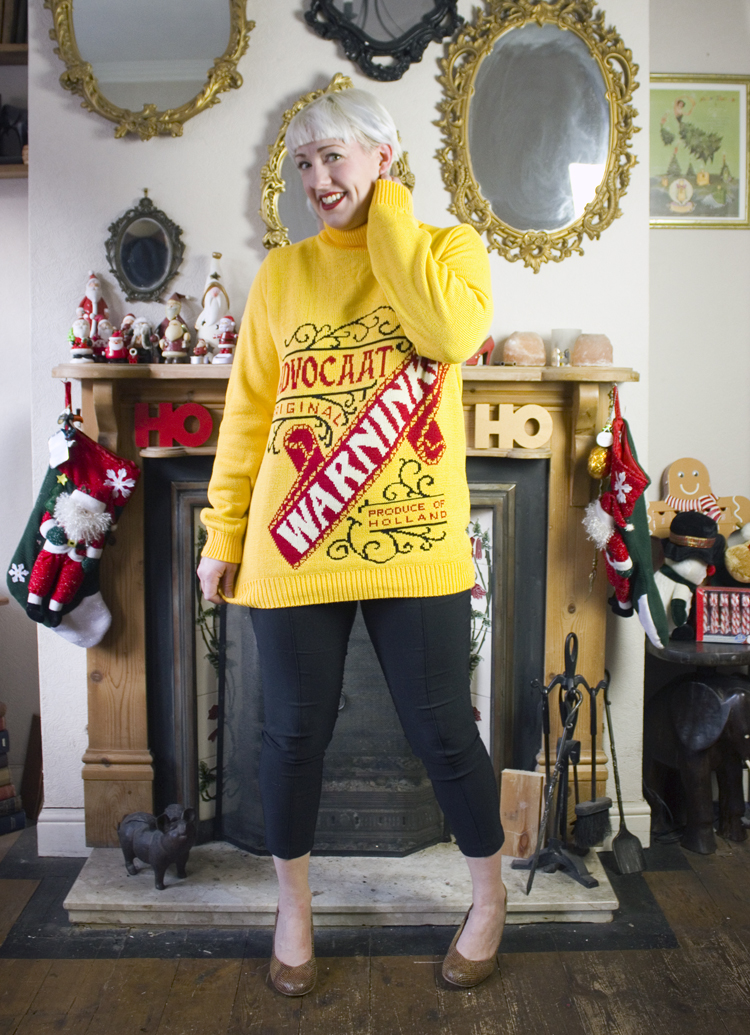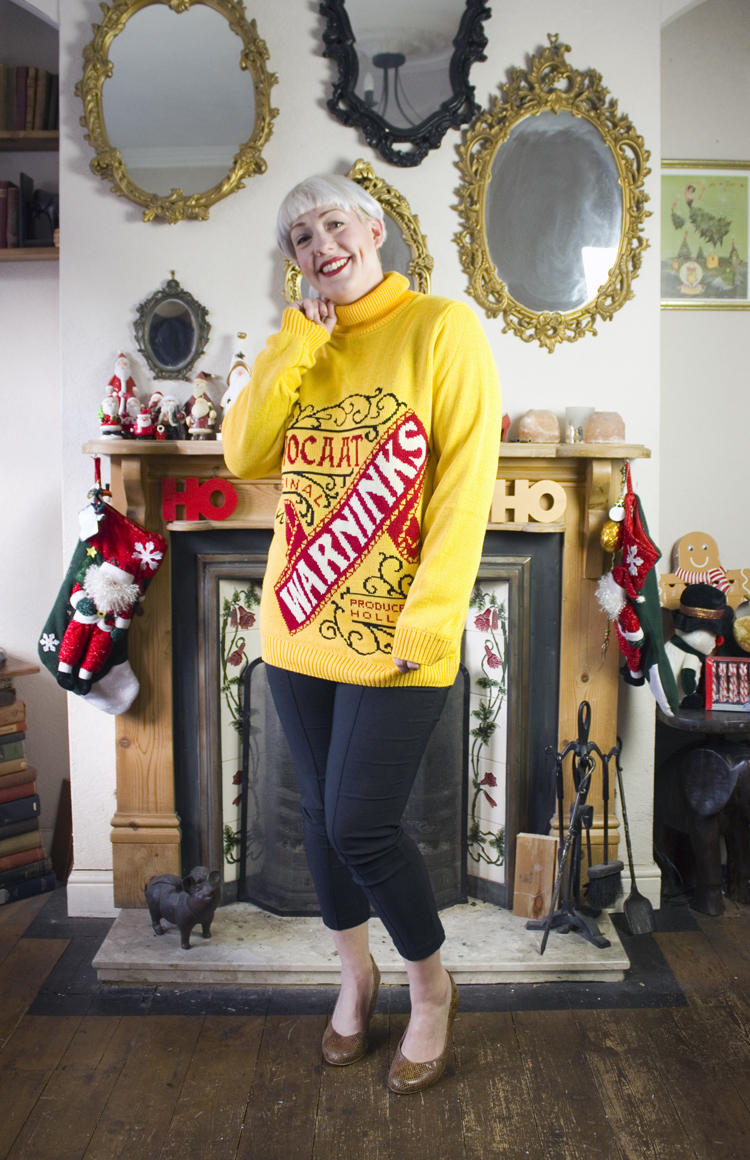 I was in quite a good mood when I took these photos this morning.
Since then I have been into the City to do some shopping which made me angry, and also made me spend money I didn't need to on pointless things in a panic. This is why I don't go to the shops and spend my money online where I can consider it sensibly.
I have come home feeling lumpy and frumpy after a traumatic changing room experience with a gold sequin mini dress, and with lots of things I don't need, including some Christmas Pudding dog poo bags (an essential, right?).
Any hoo. I'm still planning that fancy Snowball with a twist post, if I have time for Cocktails!
♥ Christmas Jumper c/o Warninks Advocaat ♥ Skinny Trousers – ASOS ♥
♥ Shoes – Office (similar) ♥
Related