Good morning!
Chocka girl checking in for a weekly ramble about what I've been up to. Looking back, it's been a busy one, and it's not promising to get any quieter as this afternoon I will be at Norwich Creative Market helping Reginald Spleen with his first big craft fair.
But first, this week I….
Did my first clean and jerk
It wasn't pretty, but I felt pretty darn cool. I have a sprained ankle, so I was a bit wary, but it didn't bother it at all. I wonder if it's the back to front rather than side to side motion? Who knows?
Bought Pug Pyjamas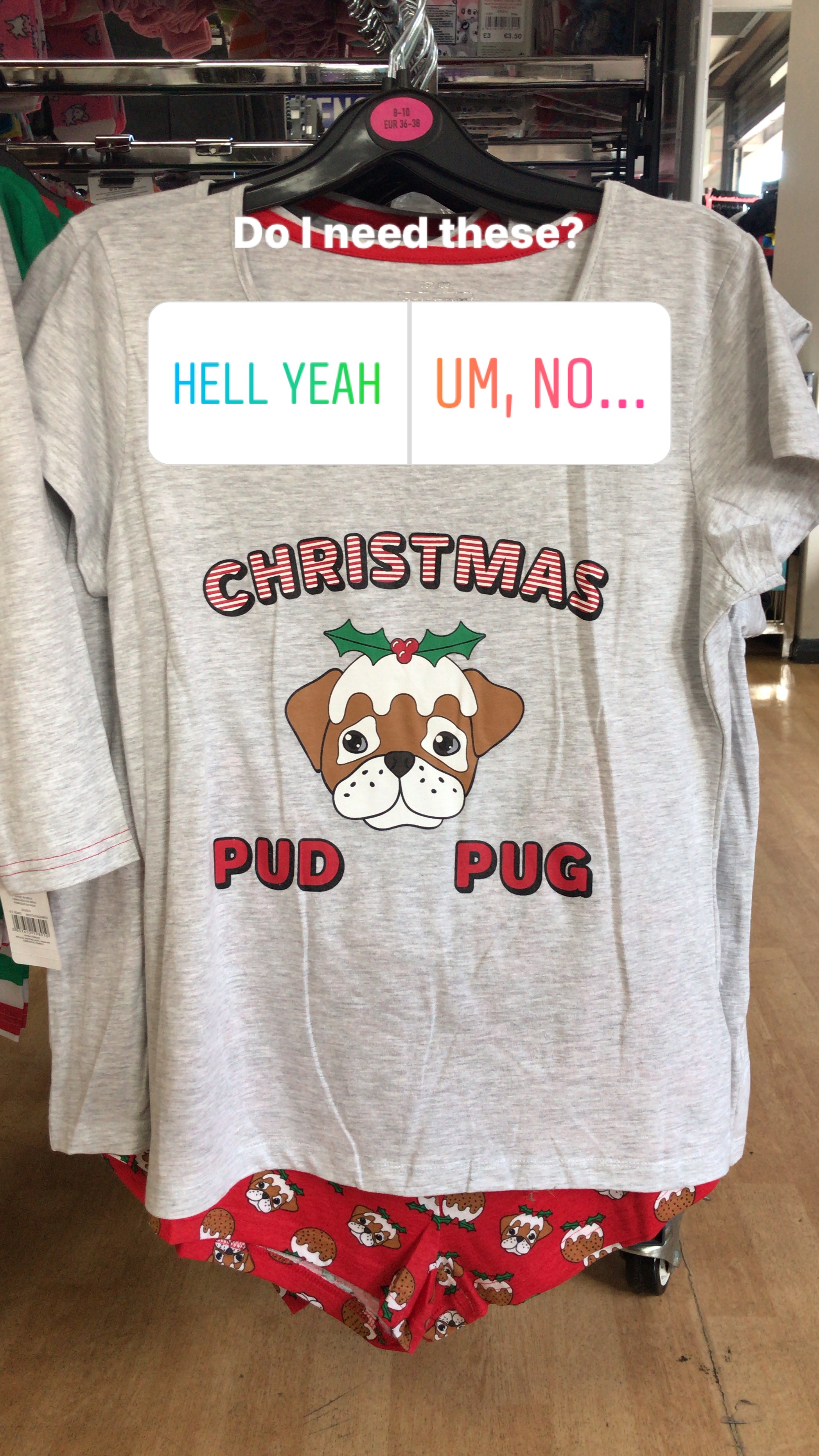 I am pretty sure that there's some kind of law that when you get Pugs you immediately have to buy everything in the world with a Pug on it.
So when I saw these pyjamas in Poundland I figured it was a done deal, but I did run an Instagram poll, you know, just to check.
The answer was yes, so I bought them. They'll go nicely with my Pug slippers and Pug bedding…..
Had Cake
Because it was raining. Or at least that was the excuse we used.
I was on my way home from the gym, so I probably deserved cake, it's basically a recovery food.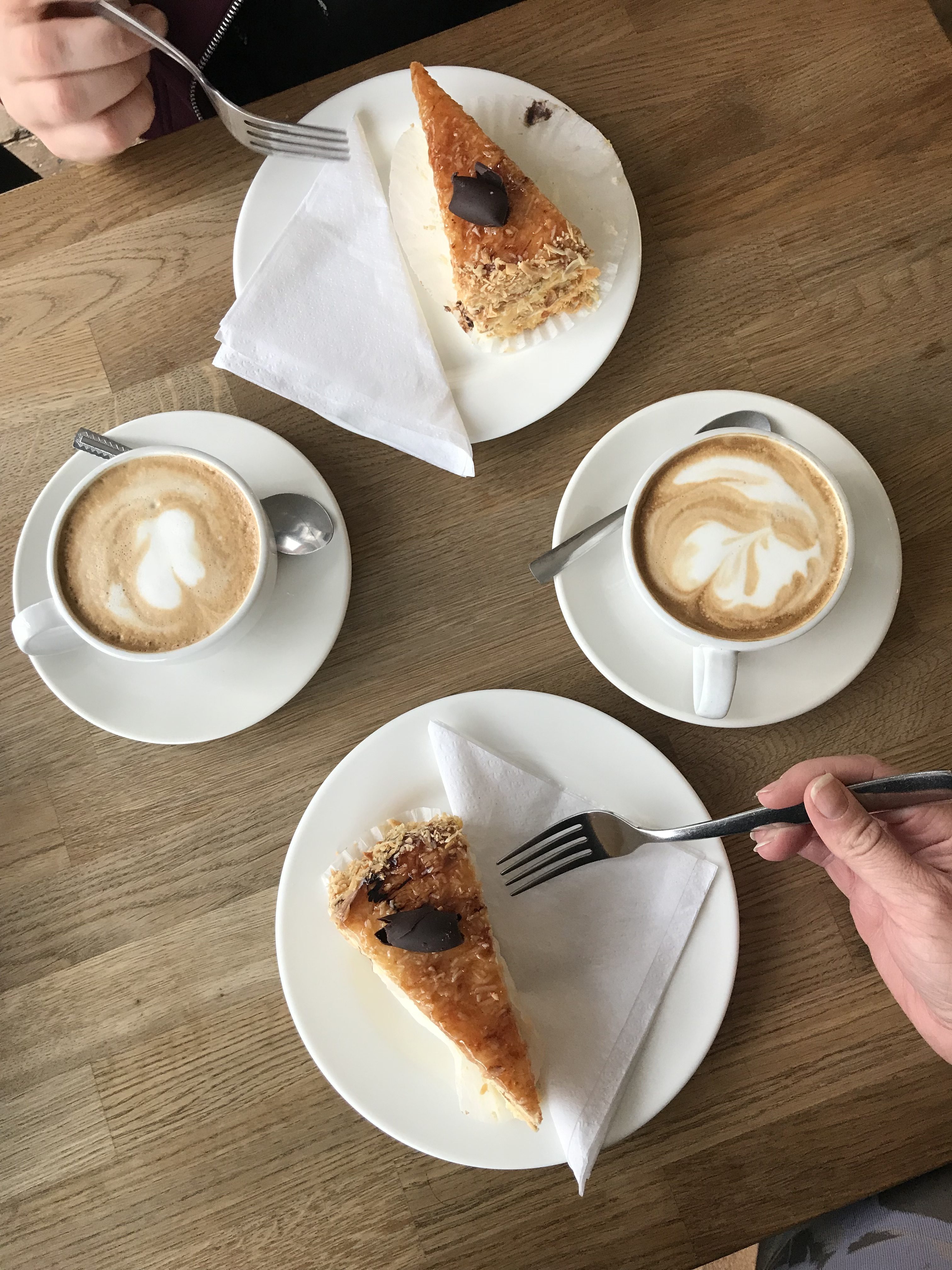 Bought a Halloween Pug jumper
I was in QD buying something sensible. I can't even remember what now, it was that sensible. But then I saw a black and white stripy dog jumper with a skull and crossbones on it reduced to half price and it leapt off the shelf and into my bag.
This meant that on Halloween Waldo could wear a fancy outfit to match Peppa's snazzy Poundland orange bat fleece from last year.
Essential purchase. I'm sure you agree.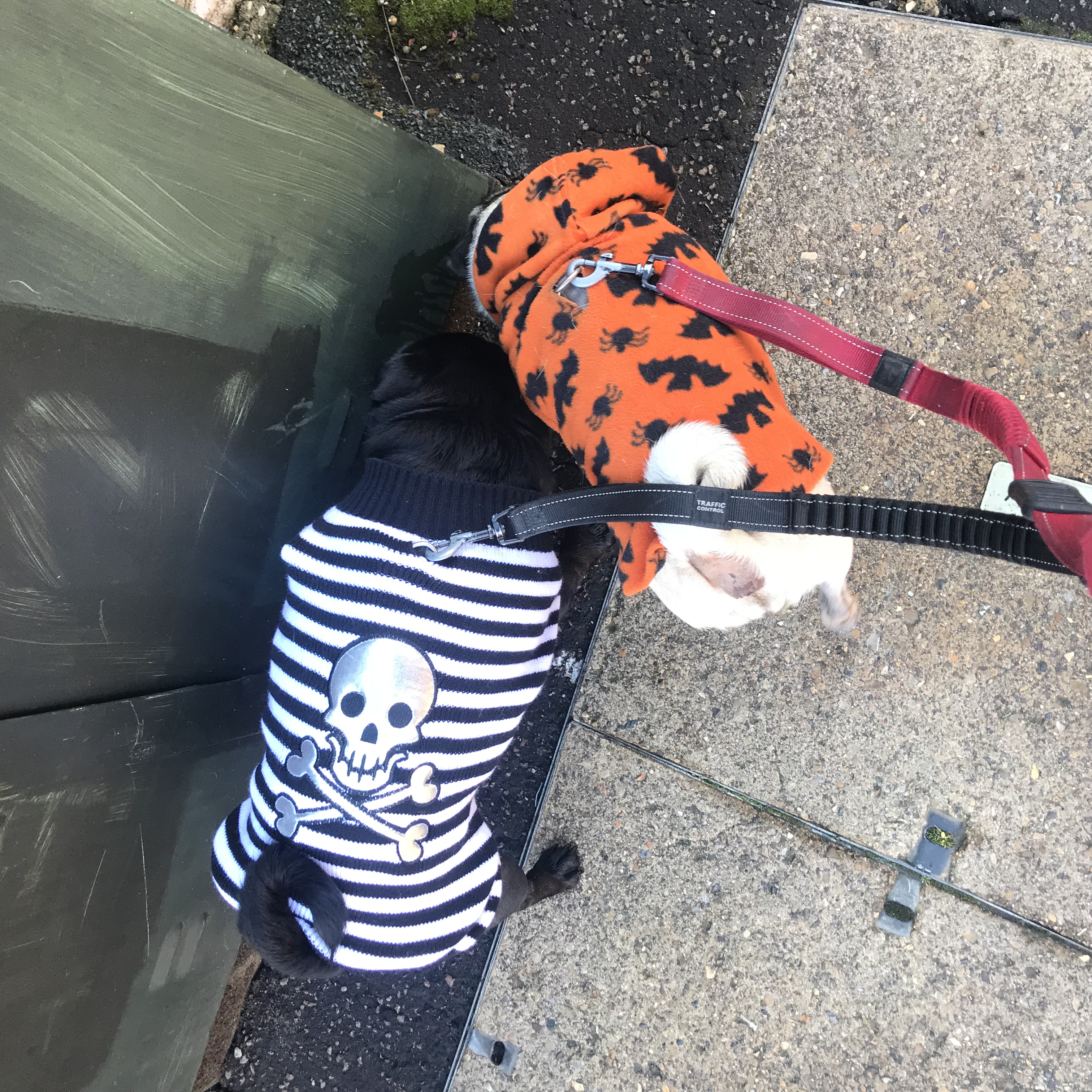 Had 2 Very Nice Cocktails
If you read my slightly rambling post on Friday then you'll know that on Halloween we finished work at 3 and went out for Cocktails.
We Popped into Panda, a bar we'd not been in before with quirky decor, and we were very impressed with their Halloween specials, mine was shimmery, bonus points for that.
We also went to Chambers Cocktail Company, which I already knew was awesome and I had a cocktail that came with peanut butter, also a win.
And One Very Disappointing one.
I don't even want to say where this was as in the past it's been one of our favourite places for show-stopping Cocktails, but on Wednesday we were sorely disappointed.
Cocktails were 2-4-1, so we picked out a couple and then discovered it was only on 2 of the same. Disappointing, but several places do this, so I decided to order us both Zombies. When you order a Zombie cocktail you expect Tiki glasses, flaming passion fruit (which was actually mentioned on the menu) and maybe some fancy leaves or something as garnish.
We got this.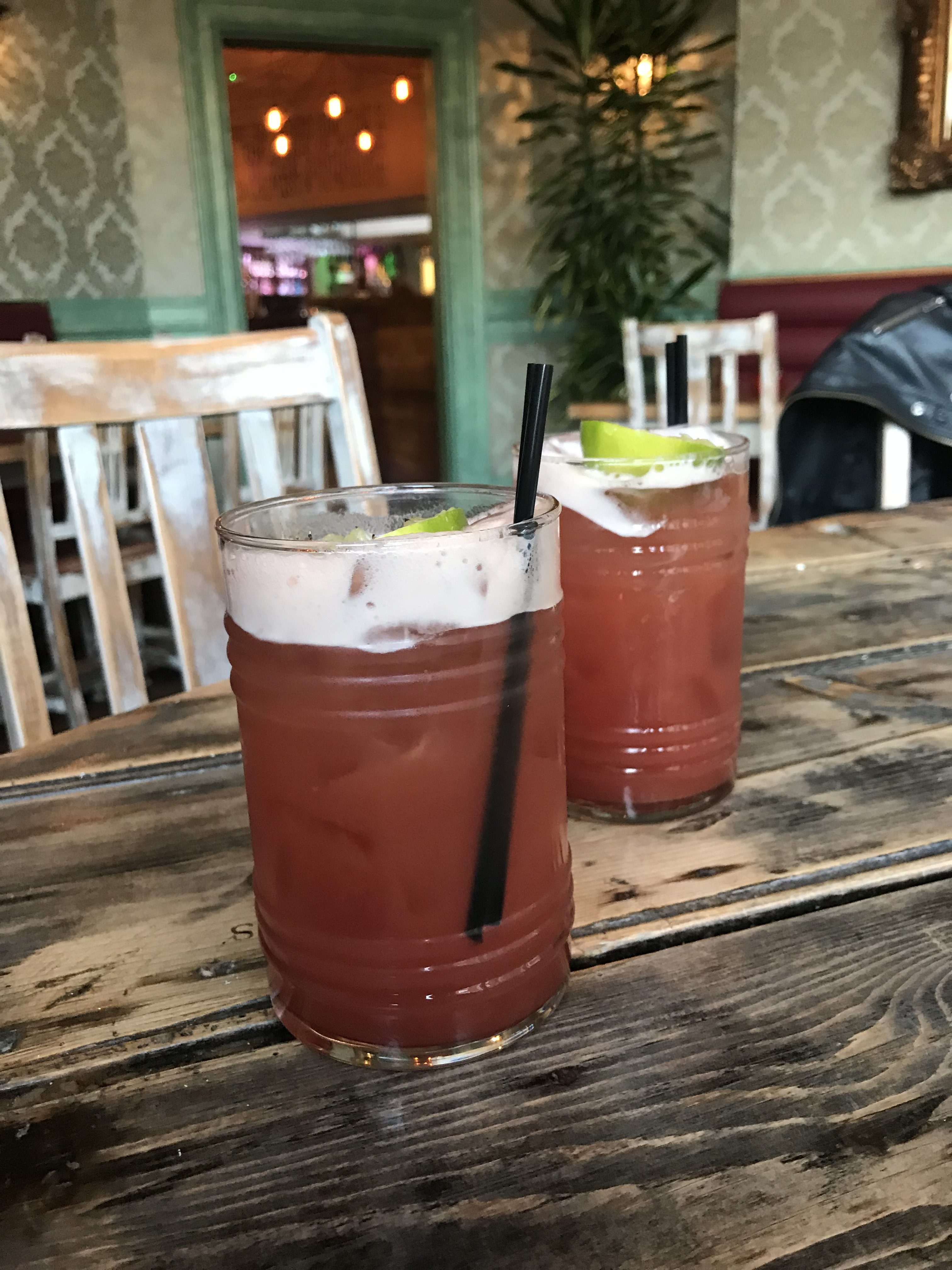 It was basically a blend of fruit juice with some rum poured over the top. I know it was 2-4-1 in the afternoon, but it was still supposed to be a £9 cocktail. So I mentioned it, and the barman said they didn't have any passion fruit, but he did set fire to a bit of lime for me.
I felt like a bit of an idiot for complaining, but, meh, it's disappointing.
Anyway, enough of that.
In the evening we…
Did Halloween
We stuck decorations in the garden, carved pumpkins, gave sweets to trick or treaters and turned our burgers into monsters before watching Beetlejuice.
It was great.
I love Halloween.
Ate Chips
But not just any old chips, those wouldn't be worth mentioning. These were Motherchips, the snack food offering at our local pub.
They top them with exciting things, and their Halloween special was Pumpkin pie, so I had to have some, because I am a mug for Halloween marketing.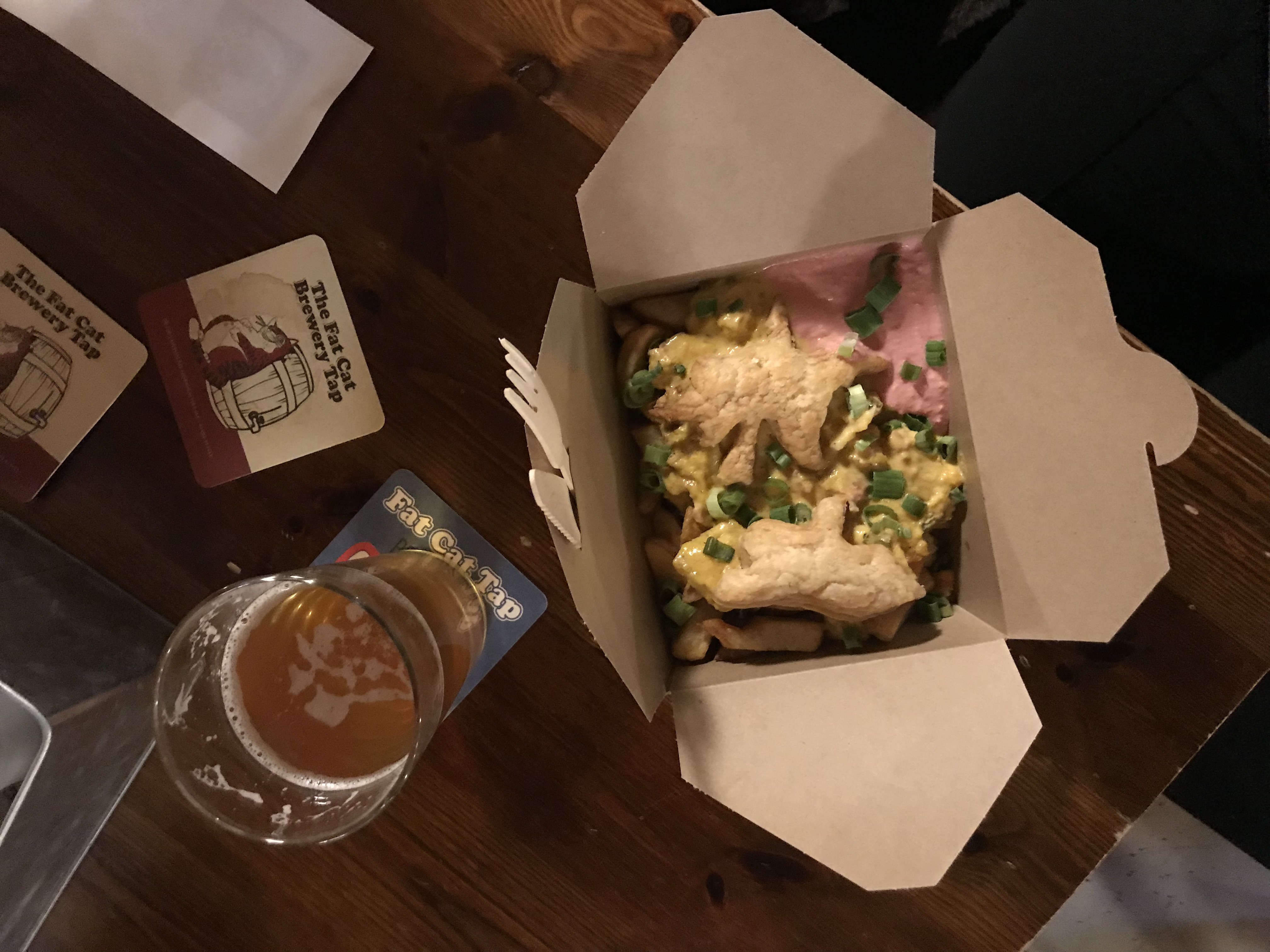 Accidentally bought Wizard Bear bedding
You mean that doesn't happen to you?
Hey, I thought. I have Christmas bedding but no Halloween bedding. I wonder if such a thing exists?
I mean, I don't really want to sleep under prints of bloodied hands or terrifying hell beasts, but I thought a pumpkin print, or witchy pin ups like my Christmas set might exist.
I swear I didn't mean to actually BUY it. I was just looking. Then I found this. There is Wizard Bear bedding, and I accidentally bought it. I mean, that's what credit cards are for, right? Wizard Bear bedding.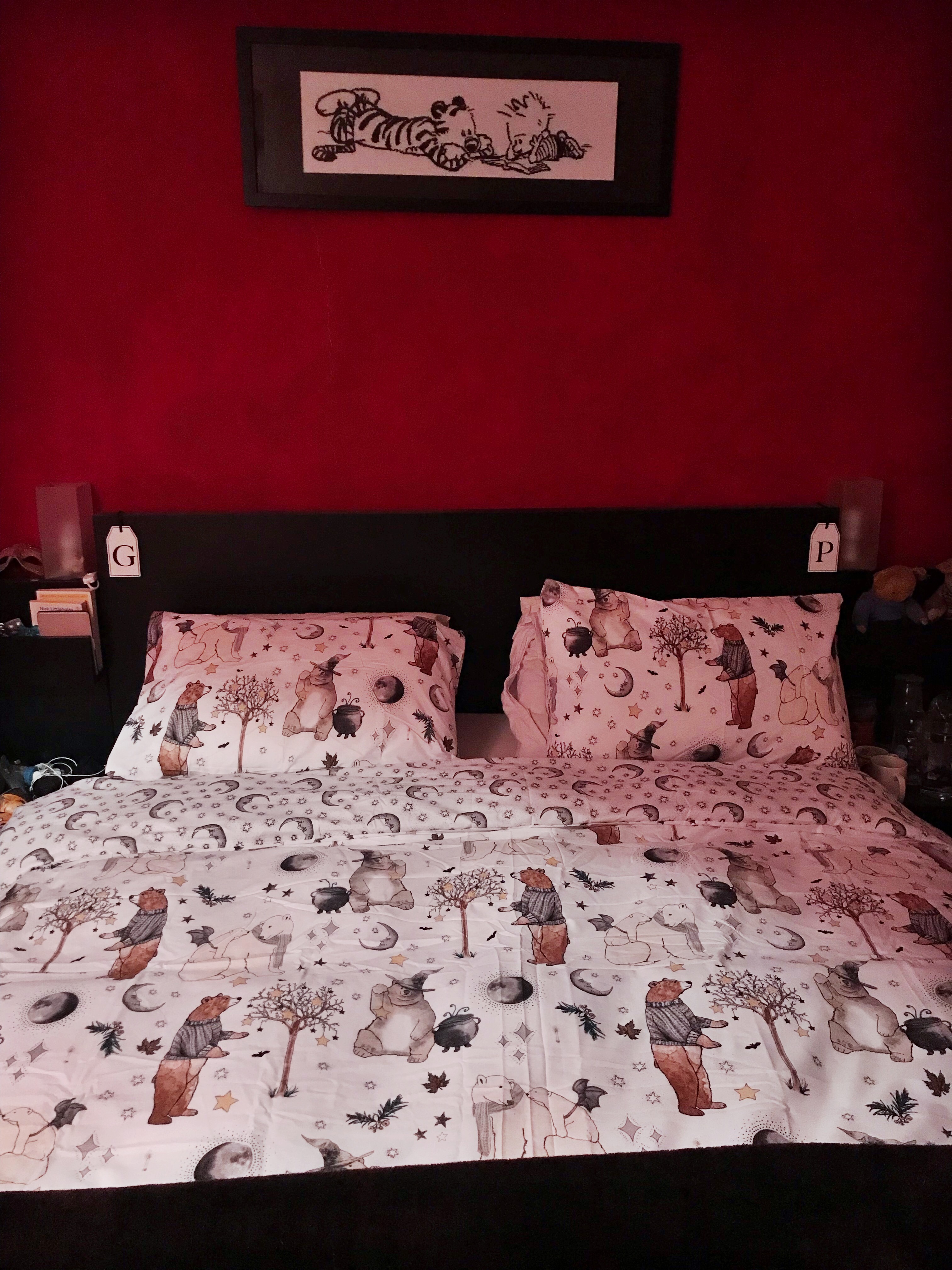 Did Not Make My Own Pumpkin Pie
I was going to make Pumpkin Pie. I saved all my Pumpkin innards and I spent 2 hours roasting it and puréeing it and letting it sit so all the water drained out.
Then I bought all the ingredients, including a pie tin because I've never made pie before.
Then last night I mixed it all up and cracked an egg into the bowl and it was proper rotten. It was black and it stunk.
In a way I was intrigued because in 40 years I have never come across a rotten egg before. In another, much more immediate way I was totally distraught.
I'd been looking forward to making this pie. I'd taken time to make purées and try and do it properly and suddenly the rotten egg represented all that spread too thin stuff I was wittering about on Friday and I started to cry. Quite a lot.
I'm not sure where rotten eggs fall in the "crying over spilt milk" scale,but I suspect they are firmly on the "pointless crying" end. Still I cried anyway. And then I ate some apple pie ice cream instead of pumpkin pie and got over it.
It probably would have tasted rubbish anyway.
And that was another instalment of the fascinating adventures of me.
How was your week?