Hi! Another week, another catch up written on the go.
This time I'm sat on a fold up chair at Snetterton race track while Mr LLL runs a half marathon. It's perfect running weather and I feel quite envious of everyone running, especially as I can't even run short distances right now with a sprained ankle.
But anyway, while I wait to do some cheering, this week I….
Was married for 13 years

Monday was our 13th Wedding Anniversary, and we booked ourselves a table at the Ivy to celebrate.
A few months ago we switched out broadband and were given a £75 gift card as an incentive, which we carefully saved to treat ourselves for our anniversary. Except we obviously underestimated how much it costs to treat yourself these days, as our 2 course meal with wine came to £95. Gulp.
So that went on a credit card, it's what they're for, right?
Spent all day covered in wee
Ok. That's an exaggeration, but in one of the less pleasant incidents of my week, me and a train toilet had a major disagreement.
I was on my way to Baldock for a tutorial for my PT course, which was being assessed by OFSTED, so I really wanted to be my best self.
On the train on the way down I went to use the toilet. Shuffled into the tiny cubicle with all my bags , with great difficult manoeuvred myself into the right position and did the train toilet hover (no one sits on a train toilet right?).
Almost immediately I became aware something was was very, very wrong as the back of my legs were wet and warm, so I immediately leapt up and realised that in my tiny space shuffle I hadn't noticed that the toilet seat was down.
Obviously I remedied the situation, and the endeavoured to rinse out my leggings as best as I could in the tiny train cubicle, thank goodness for quick drying sports wear.
I then spent the rest of the day paranoid that I smelled of wee, which isn't really how I was planning to make an impression on Ofsted and my course instructors, but there you go.
Accidentally spent £11 on can of beer

Our local pub held a "Dark Beer Week" with different and unusual dark beers released each day. We popped in to try a few. I was a big fan of the Peanut Butter stout, and the Adnams Reserve was also great, both under £5 each.
We decided to buy a couple of cans to take home and I asked for a Peanut Butter Stout and a can of Pecan Pie beer that sounded delicious.
It came to over £15 and I'm pretty sure the bar staff had to rip my debit card from my fingers. I really feel there should be advance warning for £11 cans of beer.
It was very nice though, but then, it bloody well should be!
Got Festive

Yay! It's Christmas!
On Thursday night I headed into the city to watch the Christmas lights switch on and found myself full of festive joy.
Though it might have been mulled wine rather than festive joy. I forget mulled wine is actually alcoholic. It's a festive drink and I think I just assume the alcohol in it doesn't count.
Well, it does count, which I realised when I found myself stood at a late night shopping event at Lisa Angel suddenly terrified I was going to knock delicate glass ornaments flying.
I didn't, so let's just be grateful for that.
If you fancy a mulled wine while you're out shopping then you could do worse than pop into Toby's Beers on the market, it's like a little ski chalet.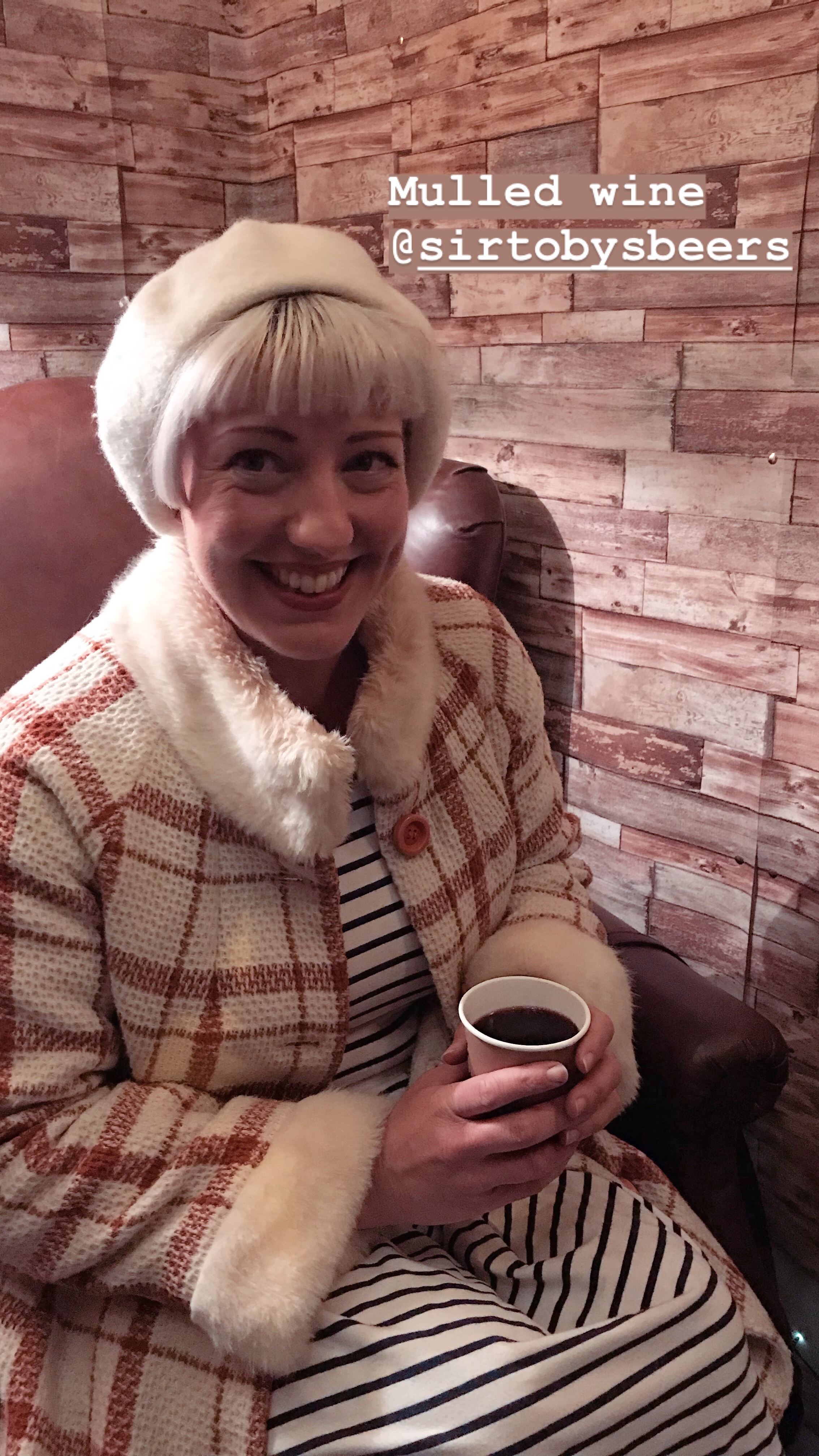 Solved aMurder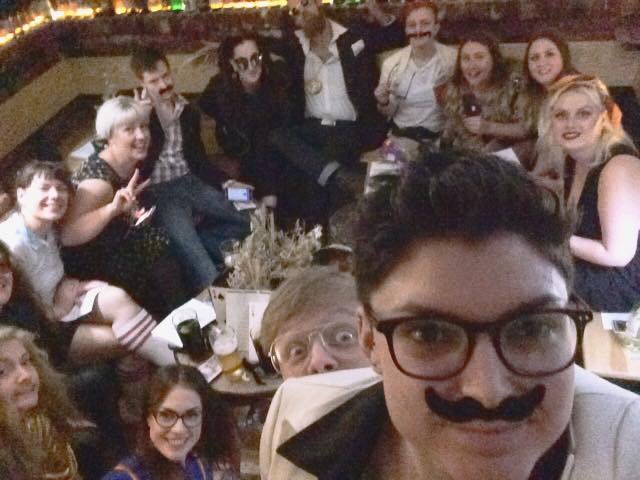 Ok, we'll actually I didn't solve the murder, but some people did and it was great fun.
We were celebrating the birthday of my Norfolk Brawds team mate Vixen Mortar by throwing her a surprise murder mystery party.
I was Poppi Grinder, night club dancer at Disco 54 in 1970s NYC.
My outfit was rubbish as my wardrobe lacked the suggested mini dress and gogo boots and my planned alternative made me look like Pretty Woman, before she met Richard Gere and when she was standing in front of a funhouse mirror that made her much shorter and fatter. Still, it's not about the outfits, right?
It's been years since I did a murder mystery party and I forgot how much fun they could be if everyone gets into it.
And that was another week in my life.
How was your week?