Hey there, it's a cold wet Sunday 3 days before Christmas and I've just got back from a run and am writing this very cold and still wearing my Christmas leggings.
Today might hopefully be the day I finally put up some Christmas decorations, if I can be bothered to peel myself off the sofa, I am definitely planning to eat a cream cake I bought at the corner shop and watch some Christmas movies.
But that's for later, first, this week I…….
Got Hit In the Face with Festive
Monday was my Mum's birthday and she came all the way up from Kent to visit. We took her out to Thursford to the Christmas Spectacular show.
For those of you who don't know about the Thursford Christmas Spectacular, it is basically 3 hours of being sandblasted by an all-singing, all-dancing Christmas. I last went in 2013 and I think I'm only just ready to face it again.
It's a hugely popular show that sells out every year. There is definitely an older age range in the audience, it's possible that I was the youngest person in the auditorium by about 15 years.
My Mum and Dad had a great time, and I pulled out MAX CHRISTMAS from my wardrobe. If there is one place you can be sure that you can never wear too festive an outfit it's Thursford.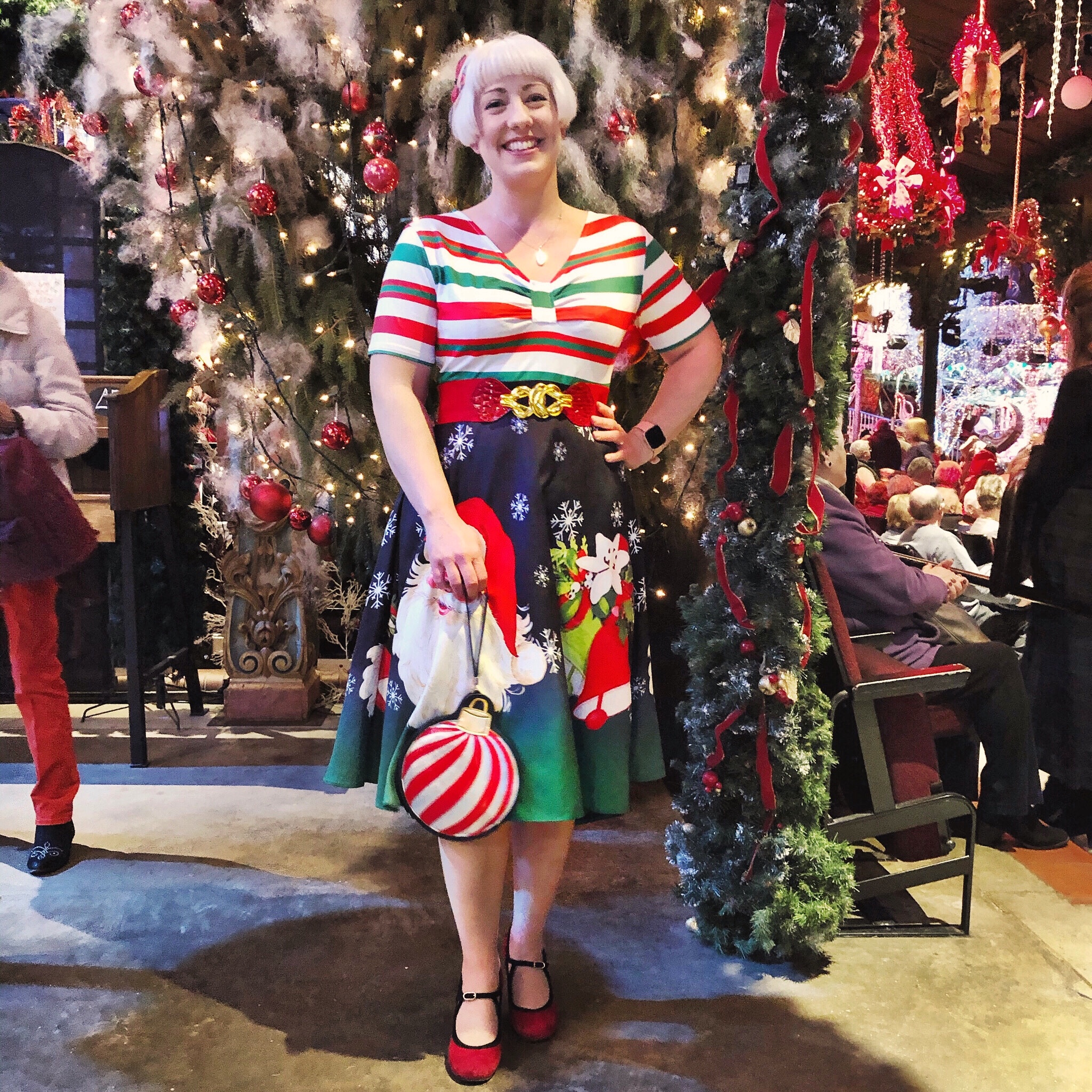 Got Even More Festive
Oh, because Thursford wasn't enough, on Tuesday we went for the Festive Afternoon Tea at the Assembly House.
SO MUCH CHRISTMAS and SO MUCH CAKE.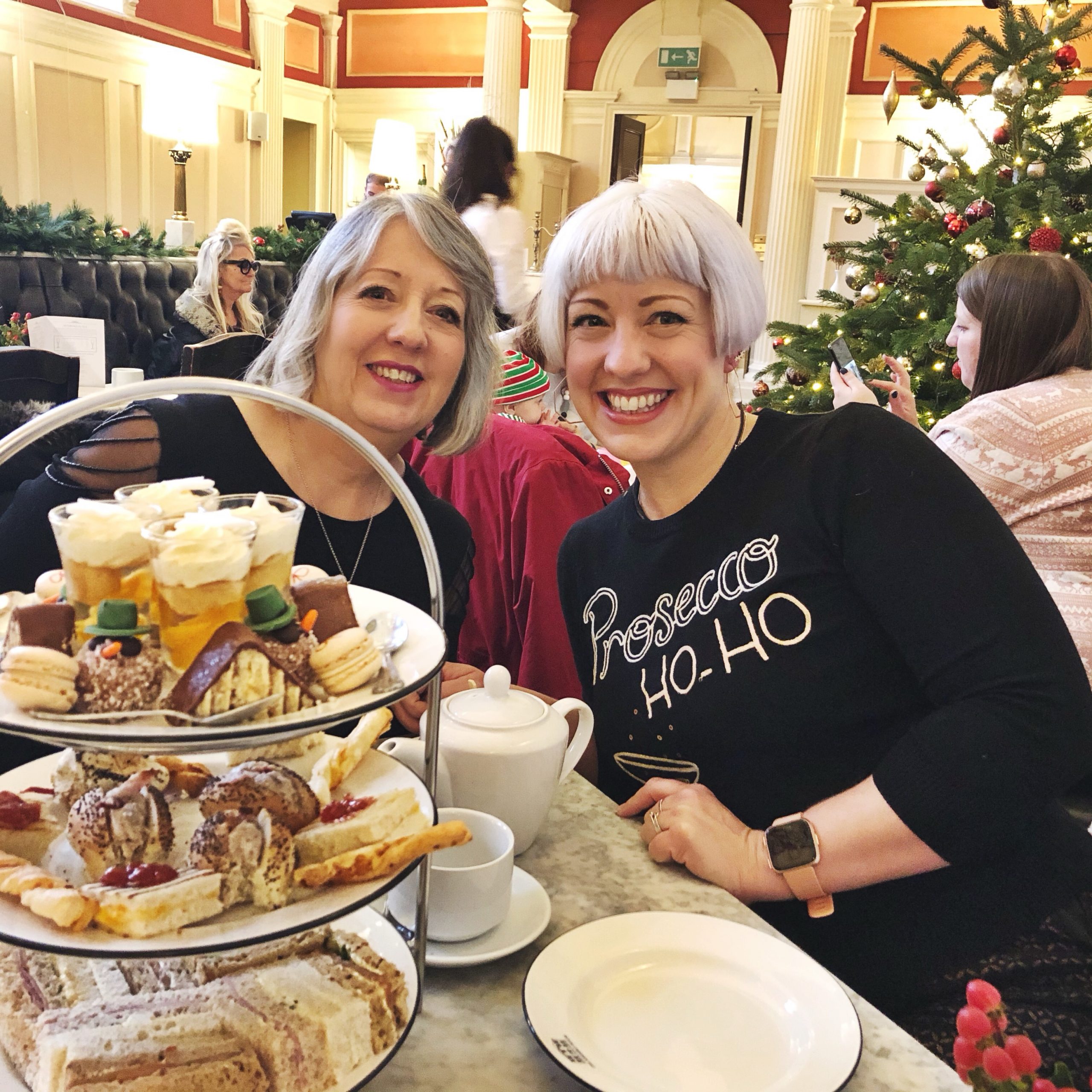 Tried to Maintain the Festive Spirit
Unusually for me, who is normally draping herself in tinsel and eating Christmas biscuits for breakfast by 1st December, this year I've been feeling a little more low key.
In an attempt to maintain the Christmas jumpstart provided by Thursford and Afternoon Tea, I pulled out the Christmas Tikiboo leggings to wear to the gym. Then I had to use the festive red kettlebell to do Single Leg Deadlifts, even though it is 8kg heavier than I normally use. And it was fine, so I've been slacking and should be ashamed.
Then I tried to do a 30 minute run on the treadmill and after 15 minutes I was so bored I wanted to scream, so I stopped. How do people run on treadmills?
Had a Bit Too Much Christmas Spirit
And then it was Friday, and it was last Christmas post day.
I braved the City Centre for some last-minute shopping, then I went for swim and a sit in the jacuzzi, then I felt quite relaxed and we went to the pub to celebrate the end of the Christmas rush.
And then I cooked a delicious celebratory meal with wine, and then on Saturday morning I did not get up early and go for a run, which is why I have been today instead.
Had a Panic Attack in Morrisons
Because the week hasn't been all festive fun, on a slightly hungover Saturday morning we went to the shops to get some food as we were having friends over for dinner.
I hate Morrisons, sorry. Nothing ever feels like it's in the right place. It was so hot and there were SO MANY PEOPLE, and then I started to feel very, very ill and went and sat outside and it gradually dawned on me it was a panic attack. I haven't had one for a while but once I realised I actually felt much better.
I've had panic attacks before, I know how to deal with them. I bought a can of lemonade and sat quietly by the river until it passed and I got some of my festive spirit back.
Got Crafty
To help restore my festive spirit my friend Siofra from House of the Strange helped me make a Yule wreath.
We went for a walk in the woods and collected holly and evergreens and then we spent 2 hours fiddling with bits of wire and ribbon to create a wreath. I was incredibly proud of myself, I'm not a hugely creative or crafty person, but I managed not to throw anything across the room in a huff, even when the crystals I was trying to wrap in wire kept popping out and flying across the room.
Here's the finished product, I'm extremely impressed with myself.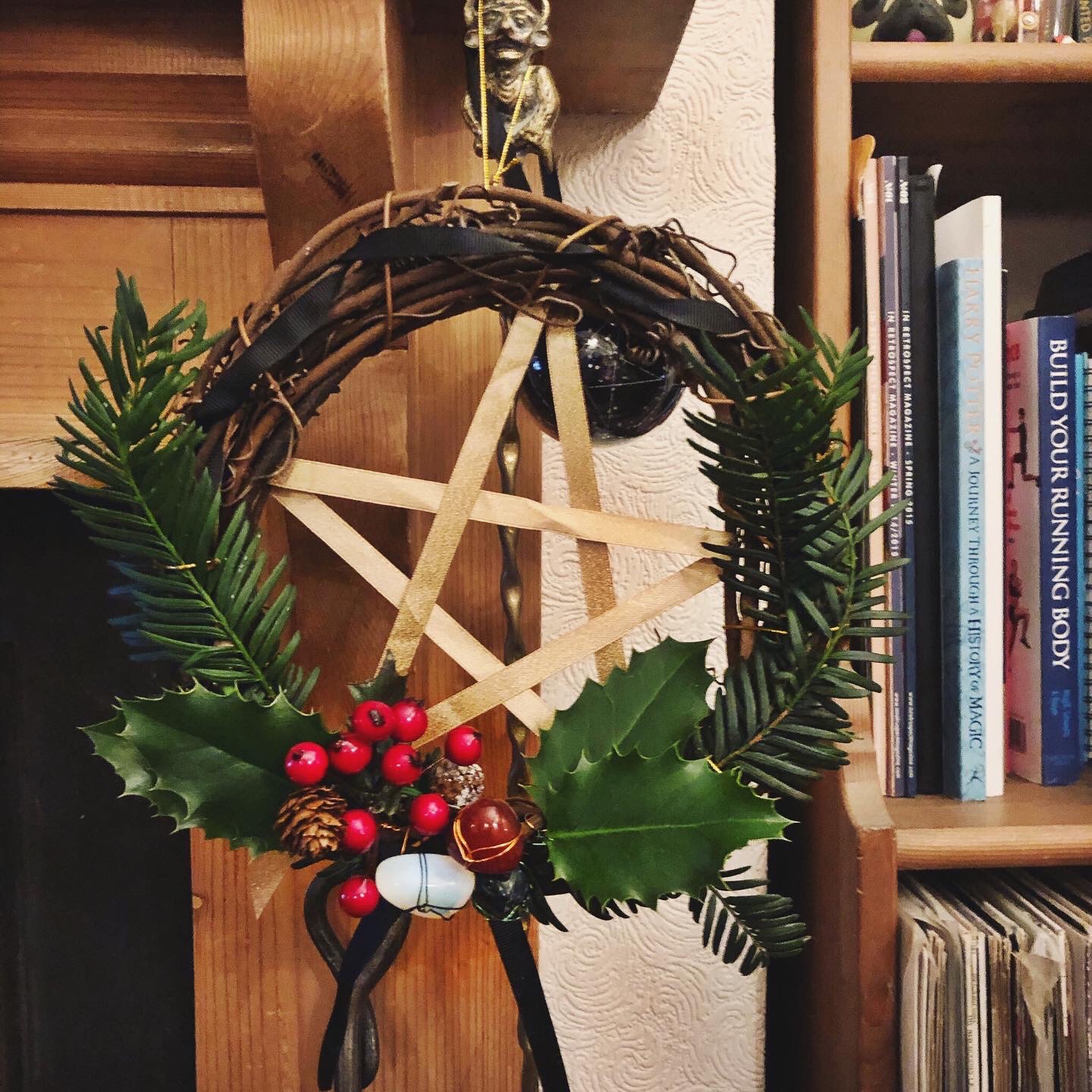 And that was another week in my life. How was your week?
Related