Hi, happy Sunday!
I really hope you're not expecting this week to be as exciting as last week because you're likely to be disappointed. This week life mostly returned to the "new normal" after last weeks lockdown birthday shenanigans.
This afternoon I will be doing a lot of sitting, because I ran a long way this morning.
But first, this week I….
Took the Pugs to the Park
It was Waldo's birthday too last week so we took him to his favourite park. One we have to DRIVE to. And the cafe was open for takeaway so we bought him a doggie sausage.
I'm pretty sure he had the BEST DAY EVER.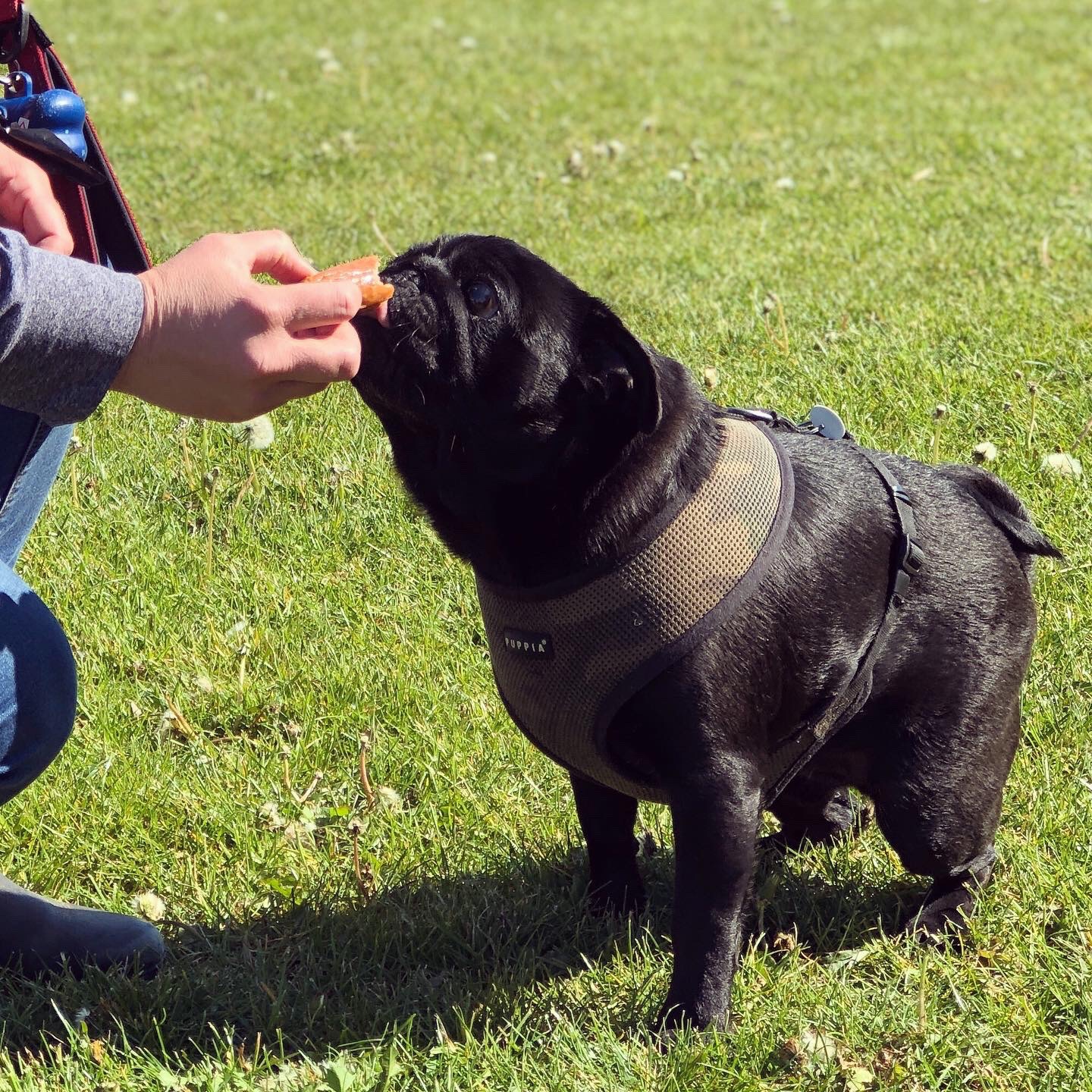 Dressed Peppa up as a lion
I don't think we need an explanation for this do we?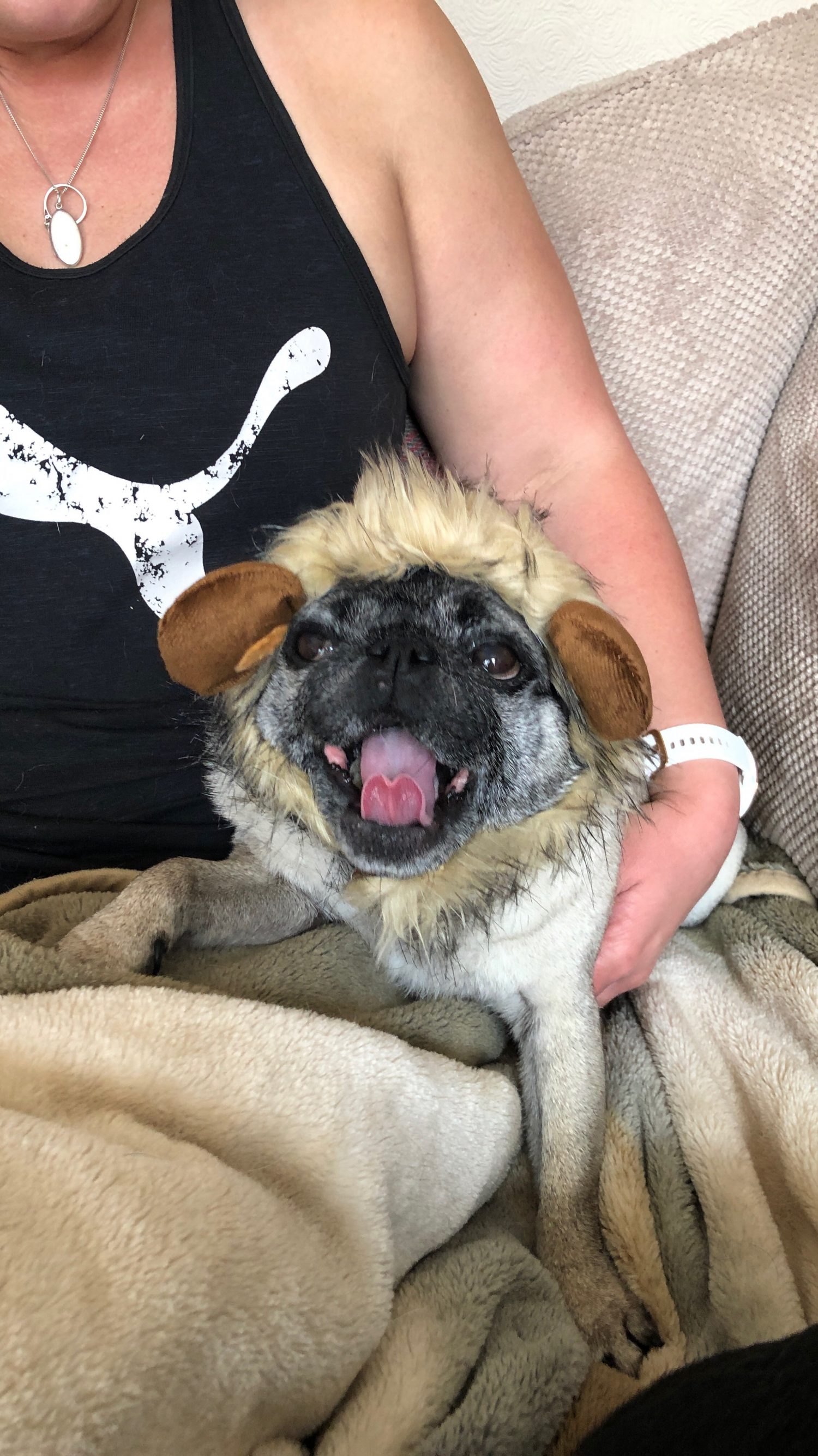 Braved the Pharmacy
I haven't needed to go to a pharmacy since lockdown began. I get my medicine delivered, but we needed Piriton, and every where you could order it from took an age to arrive. So we braved the pharmacy which is literally 10 minutes walk away.
Thankfully the queue was short and it was fairly painless, I just had to steam up my glasses in my snazzy face mask.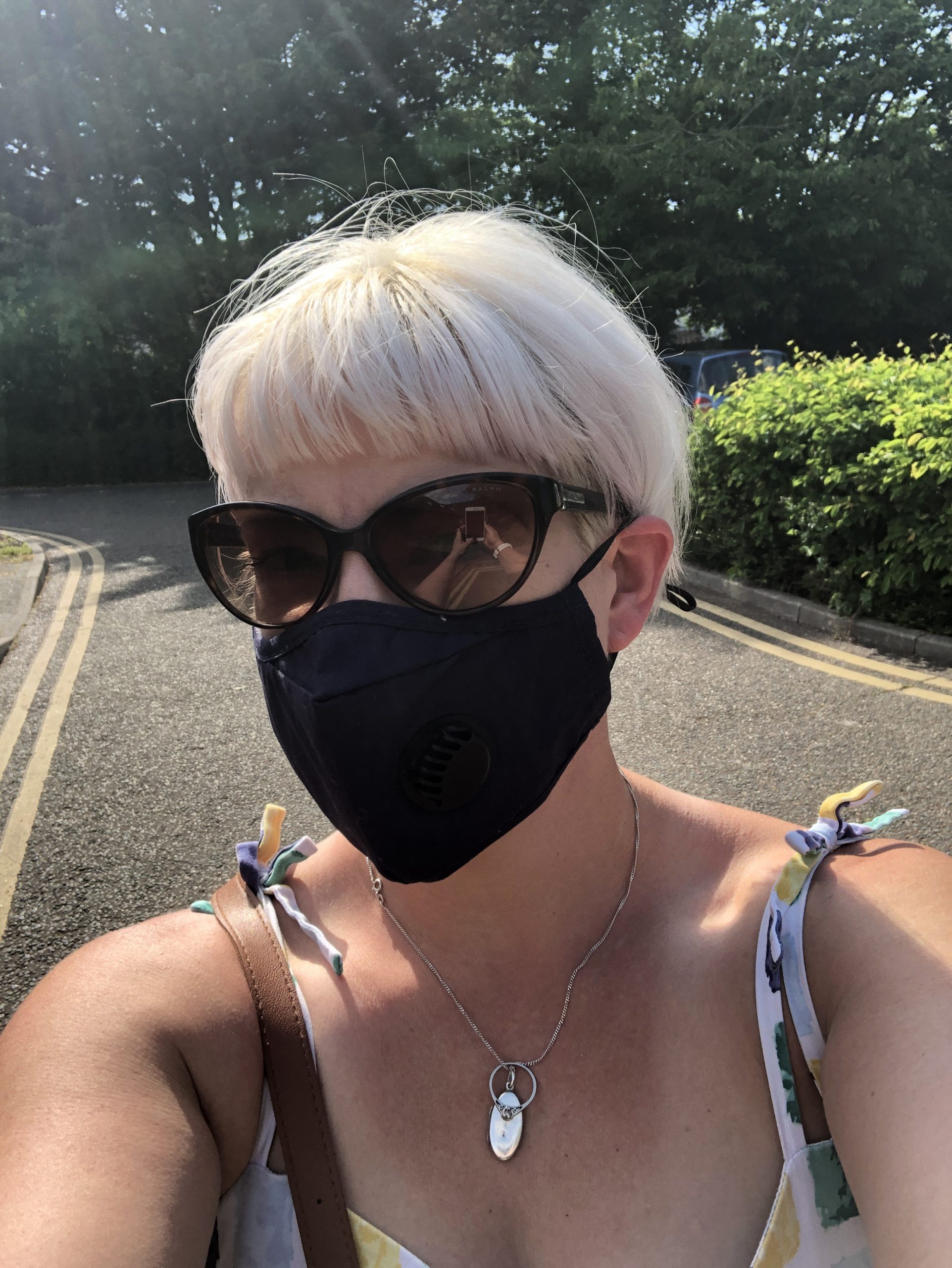 Nearly called the Police
I put my phone in my tripod to film a workout. But I put it so the clips were over the volume buttons.
Apparently this managed to set off the iPhone emergency feature and a huge siren went off with a countdown telling me it was about to make an emergency call.
Queue extreme panic and an inability to remember my passcode. Just don't ever ask me to defuse a bomb counting down from 60 seconds. I can't handle the pressure.
Treated Myself
On Friday I treated myself to a delivery from Norwich Pono. A chicken salad and a delicious and very pretty smoothie bowl.
Mr LLL had a similar idea, after all, it has been nearly 5 days since we last ordered takeaway. So on Friday night he ordered cocktails from Cocktail Canariesfor us and our friends to drink over silly games on Zoom.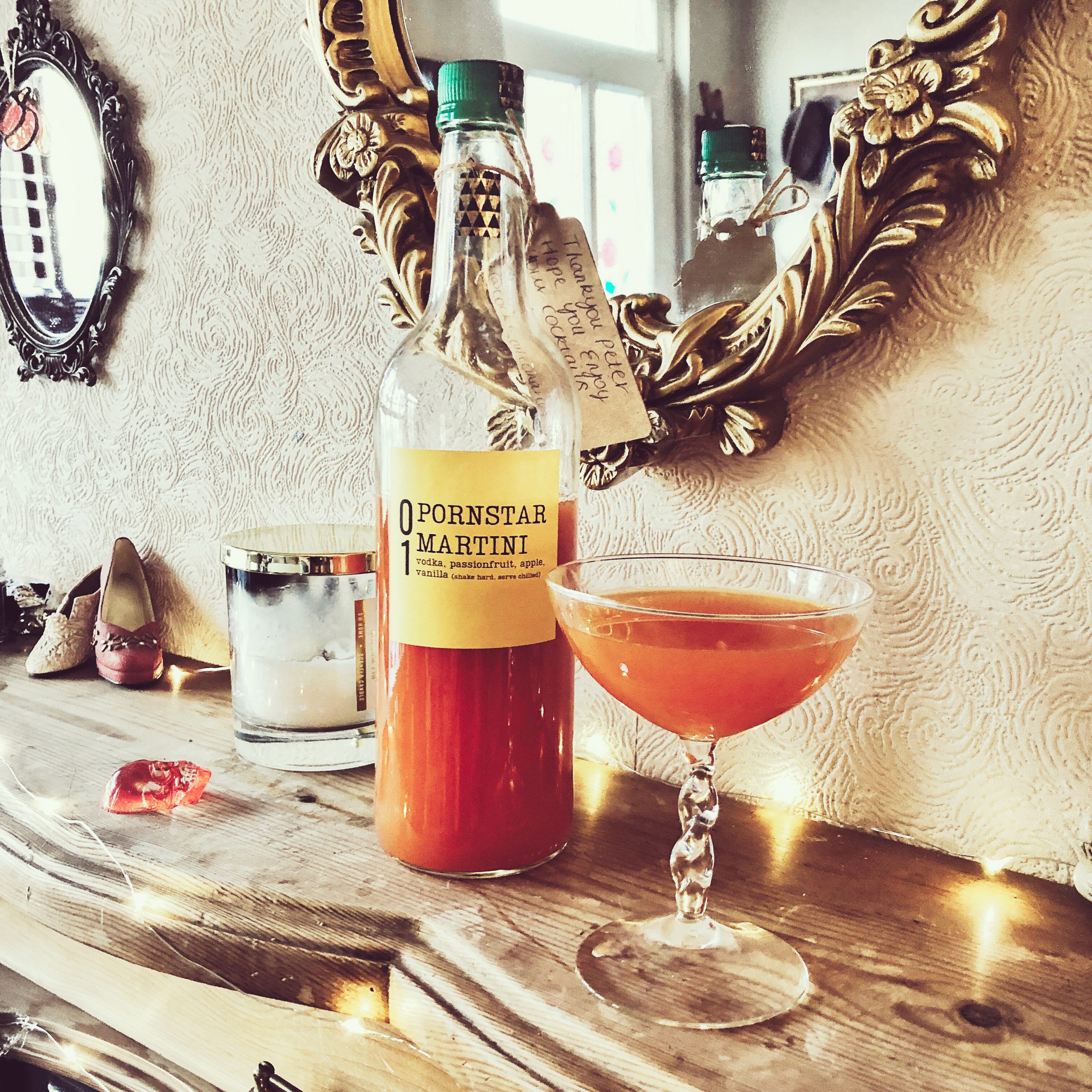 Had a Proper Pandemic experience
Yes that's right folks. We are 8 weeks into Lockdown and I have never once queued for a shop. Apart from exercise I've barely been out of a 2 street radius of my house except for one trip to pick up a food delivery in the city and a click and collect at Sainsbury's.
On Saturday I was feeling antsy. I wanted a coffee. BC (Before Covid) I used to treat myself to a Starbucks maybe once every 6-8 weeks. I last had one at Christmas, but despite the rarity of this situation it's one of the things that has occasionally hit me and induced tears since Lockdown. I think it's the sheer banal normality of being able to just grab an over priced coffee and sit and watch the world go by.
Then I discovered Riverside Starbucks was open and I decided I needed to go. I've been being super cautious as I have at least 2 of the underlying conditions on the high risk list. But after 8 weeks I needed some normality.
Well, it wasn't really normal, but I did get to steam my glasses up in my face mask again. We queued for Poundland to grab some essentials like hand soap, hand cream and, er, cardboard burger boxes. Then I joined the queue at Starbucks.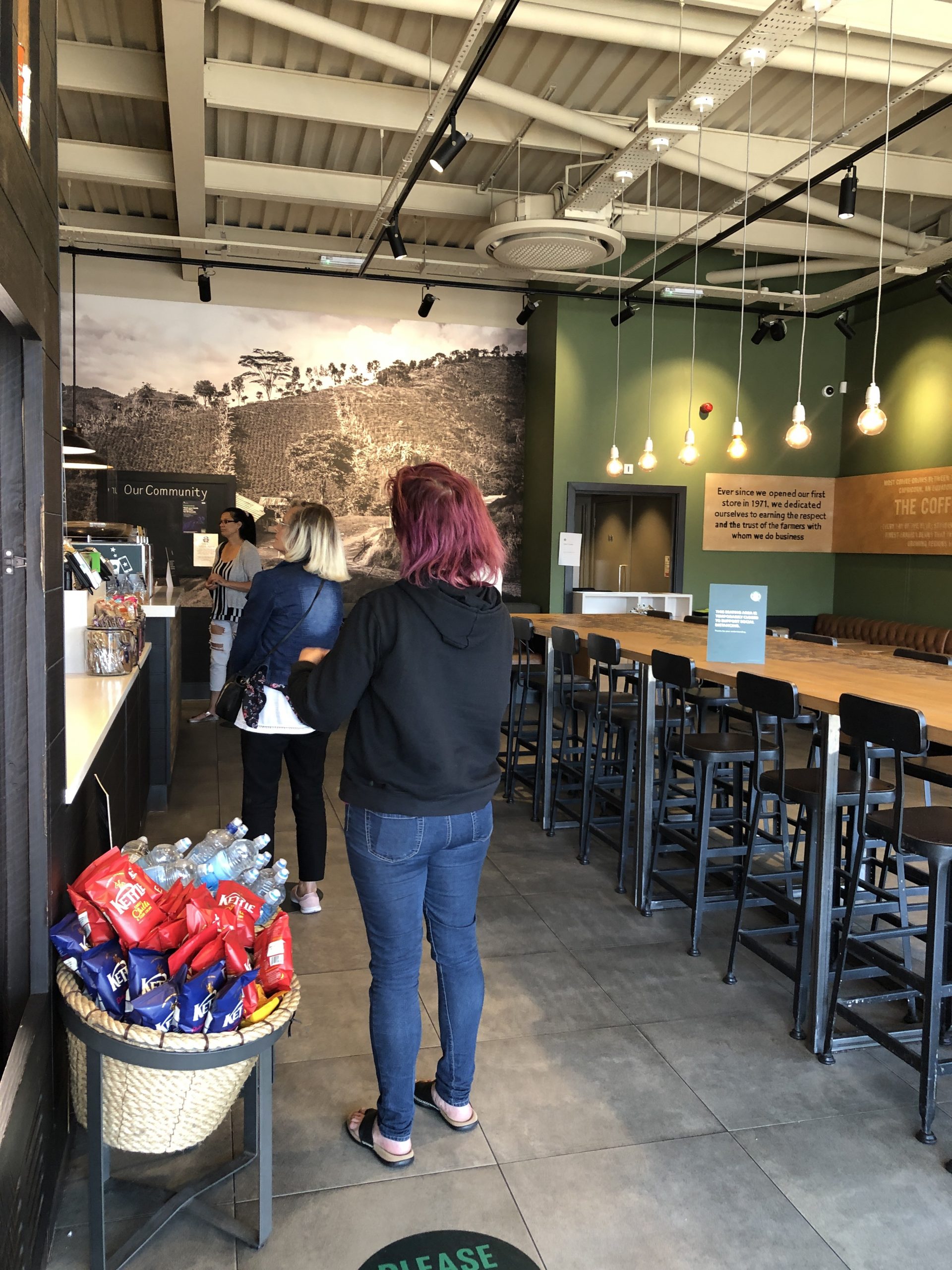 I was impressed with their measures, there was hand sanitiser they made all customers use and all the staff wore masks. Plus little spots on the floor to stand on.
Plus I got to have a Frappuccino and I nearly did a tiny happy cry.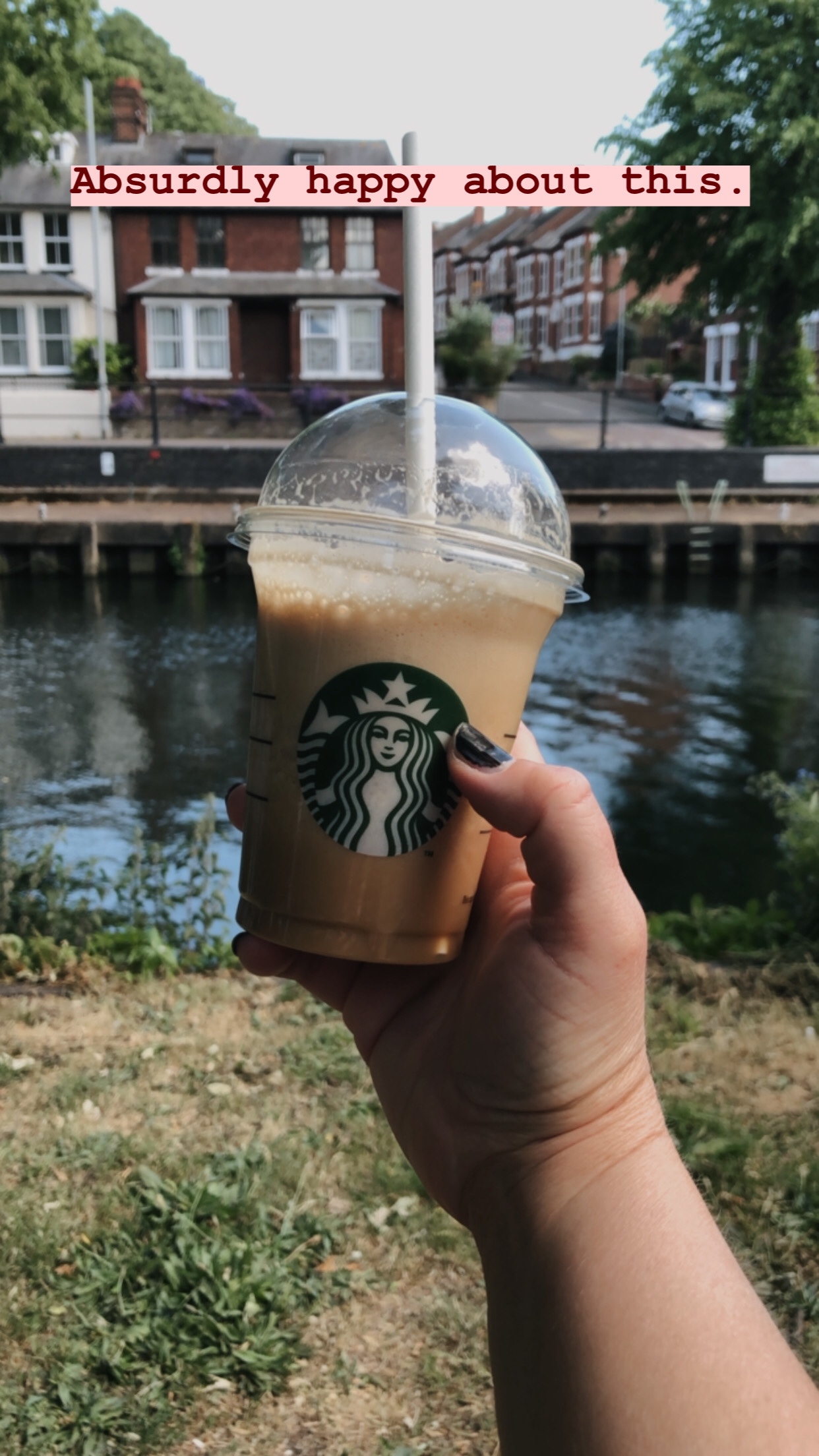 Made an epic burger
See. I told you the burger boxes were essential.
I made the burgers from the Organic mince from our Riverford farms meat box, then topped them with bacon, cheese, black pudding and my own secret burger sauce that Mr LLL immediately guessed all the ingredients of so maybe it's not so secret after all.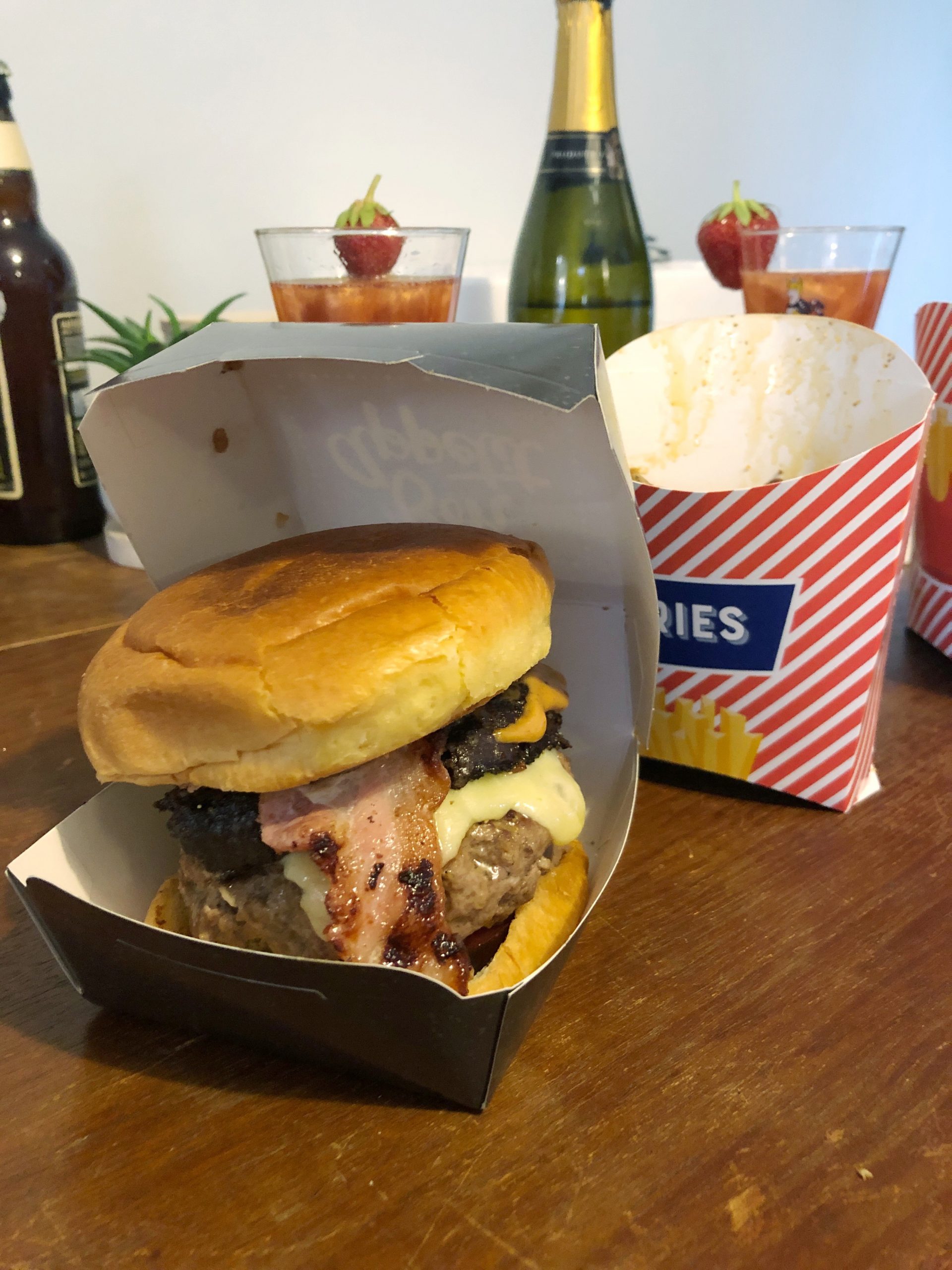 Watched Contagion
Netflix has been pestering us for 8 weeks. It's quite an interesting watch really. I like how people in it fight with each other rather than desperately running away in a panic in case another human being touches them.
Ran a Half Marathon
No particular reason. I'm still doing #12in12 and I decided it would be a good idea to sign up for a Half Marathon medal.
I thought maybe I'd do it over 2 runs in one day, but then I decided to do it all in one go.
So I did it this morning. I am not trained for this. It was hard. Plus a pigeon made me jump and I had a panic attack.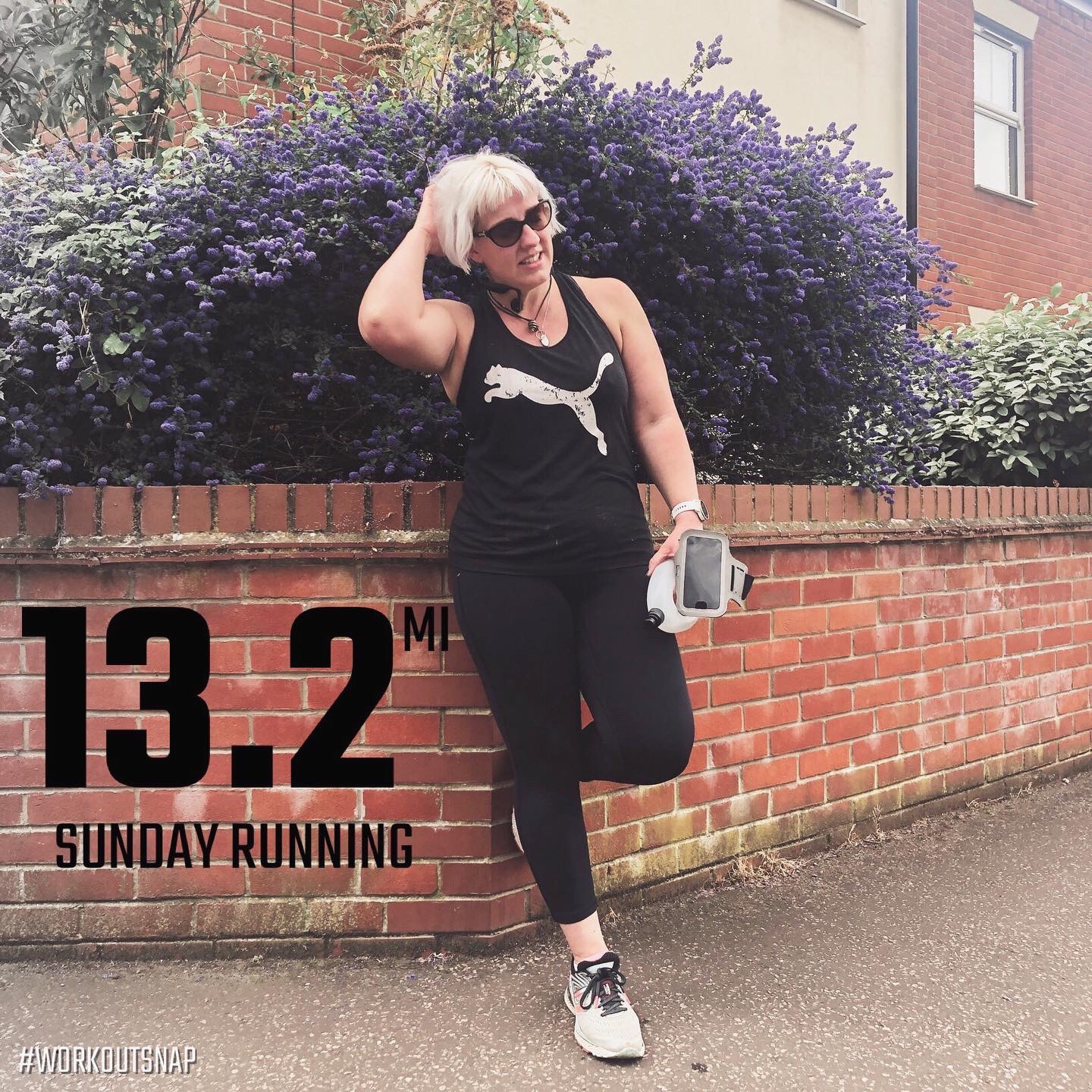 I think that's me and distancing running done for a while. Next month I might do a 50 mile month or something and just do 2 miles every day.
And that was another week in slightly less strict Lockdown life.
How was your week?
Related