Now, we all know that "shapewear" is nothing new.
Spanx are a weedy girdle, those things with hooks and eyes that come in a scary flesh colour are just modern waist cinchers and "bodyshapers" are just corselettes. All they've done is removed the suspenders because everyone seems to wear tights these days.
I am a massive fan of all this stuff. I have many curves, not always in the places I want them. Anything that makes me look slinky and smooth, but still curvy, has a definite home in my dresser drawer! It's just the styling that always just seems dull as hell to me on modern versions. I understand the need for a smooth line under body skimming clothes, but why so much flesh coloured mesh?
Well, no more. I'm quite taken with the Autumn Winter Gok Wan shape wear at Simply Yours.
It's got "kooky" Gok Wan esque names, but we all know that this "Sassy Slip" is a corselette
It even comes with detachable suspenders. I can't see them up close though, so I suspect they're the plastic "not really any good" type, though I suppose you could always replace them.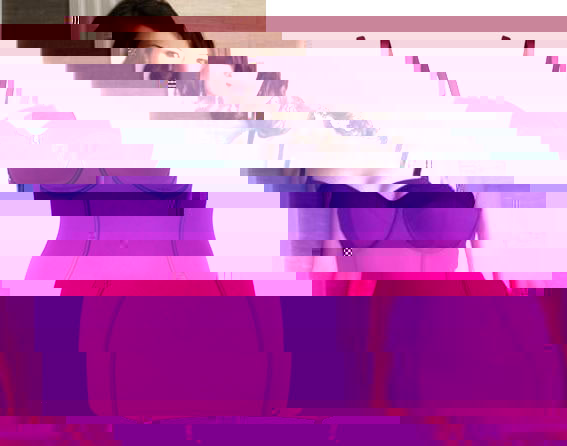 There's also a longer line bra and high waisted knickers. I really want a longer line bra to combat that annoying little bulge under the bra line with tight jumpers. This comes in a range of colours, but I'm quite fond of the leopard print!
Gok Wan Mesh Longer Line Bra £32 Gok Wan Deep Brief £18
The knickers also come with detachable suspenders.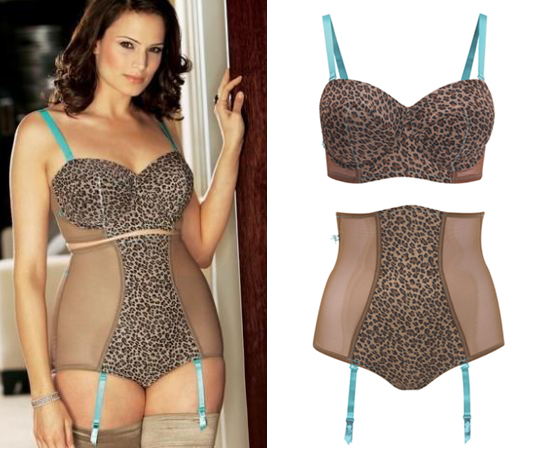 I'm also quite keen on this range with contrast piping. This picture is the "slicker knickers" but it also has a range of other products and colours such as "papparazzi pants" which look kind of hideous being a large pair of boned shorty things, but I bet they actually work and "Curve Controllers" which are high waisted pants.
Gok Wan's Slicker Knickers £22
I like the nod to vintage styling and acknowledgement of the roots of  modern shapewear, without sticking with boring patterns and scary unattractive colours. This is shapewear that can be pretty AND worn under more modern things like jersey dresses, where I often find that "vintage style" lingerie, no matter how discreet the gorgeous trims, will still show through.
Related